When you are getting started with blogging, it's very important to know which blogging tools & resources will be your best friends.
When I started blogging, I wasn't aware which tool was right & which tool wasn't my cup of tea. After a lot of testing during my blogging journey, I started using a couple of them. With time, my tools list started growing more & more & that's what I am going to share here.
If you are a beginner & searching for such resources, then these tools are definitely for you. Some of them are free & some are paid. However, if you want to be a successful blogger for a long run, then you will definitely need them.
I have put all the tools & resources in categories so that it will be easier for you to absorb. So without any much introduction, let's look at them.
>>Keep Reading: How to make your blog secure using Google Authenticator tool
BEST BLOGGING TOOLS & RESOURCES FOR BLOGGERS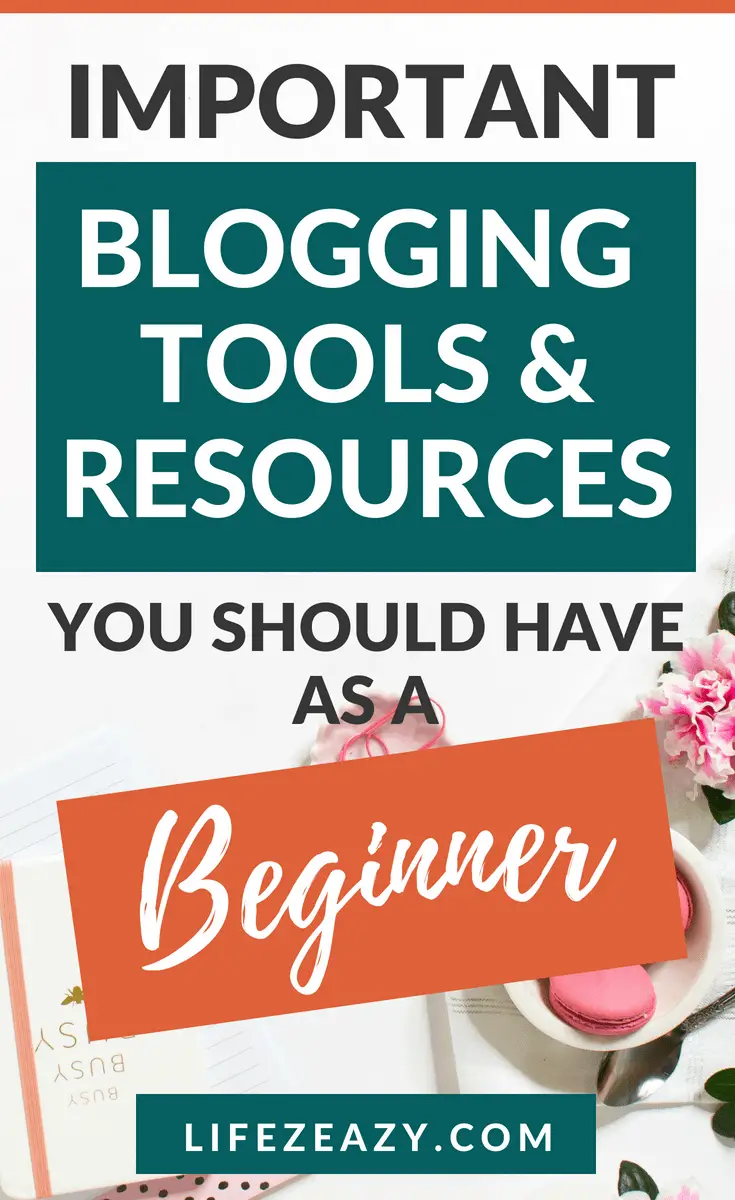 This post contains affiliate links. However, I only suggest those products which are trustable. If you buy or signup anything using my link, I get a small commission which helps me to keep this blog running. For more info, you can refer my Disclosure page.



BLOGGING TOOLS



1. SITEGROUND

(PAID)
Till now, I have used Bluehost, Hostgator, A2hosting (currently using for this blog) & Siteground (currently using for my second blog). 
As I am very much SEO conscious, I always think about ranking my article on Google and luckily I have ranked a couple of them on the first page.
According to Backlinko, one of the ranking factors on Google is the page loading speed. If you have a great loading speed then Google will consider your blog over others who have a bad loading speed.
However, there are many other factors as well. But, loading speed is one of them & you can only achieve this if you are using a good web host that has a great uptime & loading speed. 
As I already mentioned that I have a used a couple of web host, Siteground stands out to be better on this list. It provides one of the best services as far as a web host is considered.
Here are a few advantages of using Siteground:
It provides faster-loading speed. They also provide an SG Optimizer plugin specially for the Siteground user that boost more speed.

Best customer support team. Hands down.

One of the recommended web host by WordPress itself.

Best Uptime

Affordable. Only $3.95/month. I also noticed that Bluehost offers $3.95/month (currently). However, it is only applicable if you are willing to buy it for 36 months i.e. for 3 years. If you go for a 1-year plan, it will cost $5.95/month. Whereas in Siteground, they don't bluff with pricing.
These are some of the reasons why I consider Siteground to be the best one. A2Hosting is also a great choice and they too provide some great speed.
You can sign up for Siteground here.
>>Read On: How to buy a domain name from GoDaddy



2. WORDPRESS THEME

(FREE & PAID)
Now, if you are blogging for a long run, then you need to own a WordPress theme. Most of the free themes found in WordPress are the demo version. This means they don't give you the full power for customization.
In such cases, it's better to buy a paid one. Now, Elegant themes provide one of the best WordPress themes on the market.
You can find thousands of themes and buy any of them that suits your niche. For those of you who can't afford themes right now, you can still go for free ones.
One of the best free theme providers which I found awesome are from Colorlib. They provide many themes which are free of cost & surprisingly full version. They also provide full customer support for these free themes which is amazing.
Just visit their website and navigate to their free themes section. Then choose whichever you feel is right for you.
CLICK HERE TO CHECK OUT ELEGANT THEMES
---



SEO TOOLS
3. GOOGLE KEYWORD PLANNER

(FREE)
Google Keyword Planner is a free keyword research tool that helps you to find out keywords along with its search volume & competition. This is great if you are trying to rank your article on Google.

You just need to find those keywords which have a decent search volume & less competition. However, it shows you the average data which is kinda general. Although, it is great for beginners and you should definitely start with it because it is free & simple to use.



4. SEMRUSH

(FREE & PAID)
Semrush is kinda Google Keyword planner on steroids. It is much more accurate and advanced than keyword planner.

This tool is a complete package for SEO lovers because they give you so many options which are essential for SEO. You can even spy on your competitor's website & can extract keywords & backlinks from them.
Semrush is free to use but is limited. However, if you want to have full control over it, you need to pay for their service.
I would say that if you are into SEO, then this tool is a must to have.



5. YOAST SEO PLUGIN 
(FREE)
If you don't know how to optimize a page for On-page SEO, then Yoast plugin is a must. It is one of the best plugins with over a million downloads which itself says that it is used by most of the bloggers.
Whether you are writing a new content or creating a new page, you can optimize them for SEO with ease using this plugin.
What it does is, it provides a list of guidelines that are important for optimization. You just need to follow them & BAM your page is optimized for search engine.
You can see below screenshot how it guides for On-Page SEO.



BLOG WRITING TOOLS



6. GRAMMARLY 

(FREE)
There are many bloggers like me who are not a native English speaker. Sometimes, it becomes difficult for them to express their views & they frame sentences with grammatical errors unknowingly.
To be honest such kind of errors are pretty embarrassing as a blogger.
So, to avoid such things to ever happen again, you just need a tool which checks your grammar in real time & Grammarly does the exact same thing.
This tool is used as an add-on in your browser which will detect any grammatical error when you write anything on WordPress.
You can see below screenshot how it detects errors.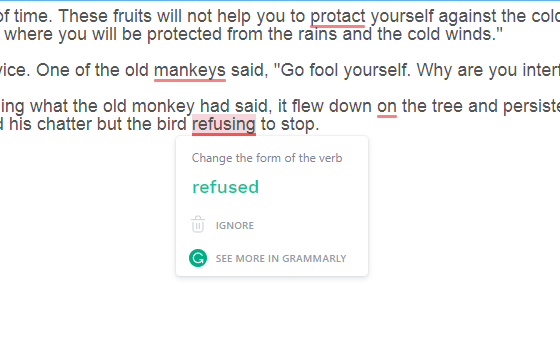 Grammarly will check all kind of errors such as
Grammar Error

Spelling Error

Contextual Error

Punctuation Error

There is also a premium version where you get additional features such as
Plagiarism Checker

Vocabulary Enhancement
CLICK HERE TO INSTALL GRAMMARLY
7. READABLE

(FREE)
While writing a post, have you ever considered that, is your post readable for all kind of age group audience?
As a blogger, we kinda ignore the readability factor of our post which I think should be considered.
Your post is read by all age group audience. If your language sounds more technical, then chances are some of your audience will not be able to identify what you are trying to say.
This means they would probably skip your post and try to search a different post on the same topic. What just happened? You lost a visitor.
Therefore, I will recommend that you should check the readability of all your post so that you have a clear idea that it is readable.

Personally, I use Readable which will display the result in the form of grade level. A grade level between 5-8 is considered good.
You simply have to paste your post URL and hit "Calculate Readability". It will analyze your post and shows you the grade level result. That's all you need to do.
---



IMAGE TOOLS
8. CANVA 

(FREE)
Canva can be considered a small brother of Photoshop. Canva is a powerful free online photo editing tool where you can create blog covers, infographics, Pinterest pins etc. The layout is very user-friendly and it is free to use.
I personally use Canva to create all my blog cover & Pinterest pin images. Whichever image you create using this tool, it is automatically saved in their database.
So, next time if you want to create the same type of image, just open the saved template and do the required changes. That's it. Your new image is ready.

9. OPTIMIZILLA

(FREE)
Images are one of the factors why your pages load slowly. If your post has a lot of images, chances are it will take forever to load.
If it happens, there are two consequences.
Your visitor will skip that page and search for another one

The search engine will ignore such a slow loading page and it becomes harder to rank on Google.
Therefore, always make sure that before uploading any image on WordPress, try to minimize its size as much as possible. Now, to do this work, I have an amazing online tool which is free to use.
Always use Optimizilla to compress your images. It's a great tool which does wonder. I had an image which was around 2 MB in size.
After using Optimizilla, that image was compressed to 500 kb. Isn't that amazing?
Therefore, I recommend using this tool to compress all the images that you may use on your blog.
10. STOCK PHOTOGRAPHS

(FREE & PAID)
Photographs are very important if you are a blogger because you need to use images in your blog post to make it more attractive & appealing.
Also, if you are targeting Pinterest to drive traffic to your blog, then photographs are a must. However, you can't just take any random image from online & use it, chances are they might be copyrighted.
If you use such images on your blog, you may get penalized and you don't wanna make that mistake. Am I right?
In such cases, it's better to download images from websites that provides non-copyrighted images. Following are some of the free stock photo websites
However, there is one flaw in free images that it is being used by thousands of bloggers. So, this means that whatever image you are using, it can be found in other blogs as well.
In such a case, you can go for paid stock photographs. Some of the best websites that provide premium photos are:
---
E-MAIL SERVICE



11.

MAILCHIMP

 

(FREE UPTO 2000 SUBSCRIBERS)

MailChimp is a marketing platform for small businesses which is used to send beautiful emails, connect your e-commerce store, advertise, and build your brand. It is free to use up to 2000 subscribers which is great for beginners.

Some of the benefits of using Mailchimp are:
They provide thorough reporting i.e. details about clients, geo-tracking, social media & Google analytics integration.

It has a clean & simple interface but has a powerful editor.

Lots of third party integration

Built-in templates and editor to customize campaigns.

Best for beginner bloggers.
However, if you are not a beginner, then I would suggest you go with Convertkit which is more advanced than Mailchimp.
12. LEADPAGES

(FREE TRIAL & THEN PAID)
Everybody knows that the money is in your e-mail list. If you are not getting sufficient traffic but have a good e-mail list, then this list is your money maker.
However, in order to make people subscribe to your blog, you need to offer them freebies by creating landing pages. People won't just subscribe to your blog if your landing pages aren't made to grab attraction.
That's when Lead pages come into play. They are one of the best resources to create landing pages for your product or services. You can create beautiful, high-converting landing pages for collecting email leads.
Unfortunately, they aren't free and you need to pay for their services. I will suggest that if you have another source of income apart from blogging, then go for it.
Otherwise, you can use Elementor or Page Builder by SiteOrigin to create landing pages. They are completely free to use and can be installed from the WordPress plugins section.
---
SOCIAL MEDIA TOOLS



13. TAILWIND
(FREE TRIAL & THEN PAID)
If you don't know, driving traffic from search engine is a bit hard and it takes quite a lot of time. Whereas if you instead concentrate on Pinterest, you can start driving thousands of visitor to your blog within one month.
But, it takes a lot of pinning which is needed to be done on a daily basis. If you are sitting ideal in your home, then you can easily carry on the pinning routine on a daily basis.
However, if you are a busy kinda guy, then you definitely need a scheduling tool. A scheduling tool does all your pinning automatically and you can save a heck lot of time.
My favorite scheduling tool is Tailwind. Both of them are free to use for a limited number of pinning. So, go and give it a try if you want to concentrate on Pinterest.
CLICK HERE FOR TAILWIND FREE TRIAL
14. BUFFER

 (FREE)
If you want to schedule sharing your blog post on Facebook, Twitter or Instagram, you can definitely use this tool. The Buffer is a free scheduling tool for those bloggers who always promote their content on social media.
If you are targeting Facebook, Twitter, and other social media but you don't have enough time to share your content there, you can always schedule them using Buffer.



15. SOCIAL WARFARE 
(FREE)
What if someone likes your content and they want to share the same on social media but couldn't find any option for sharing.
This means you just missed a chance where you had the opportunity to drive traffic to your content. So to avoid such things, it's important that you install Social sharing plugin.
Social warfare provides social sharing button in each of your content so that your audience can easily share it with other people.
It's a free plugin which can be found on WordPress.

---



SPONSORSHIP NETWORK



16. LINQIA
(FREE)
Linqia is an influencer program where bloggers can find sponsored post opportunities. This platform is free to use and you just need to create a profile there.
The sponsored post opportunities are based on your niche which is a great way to make money from your blog. I would recommend that you should definitely give it a shot & see if you get any sponsored post opportunities from brands in your niche.
CLICK HERE TO SIGN UP FOR LINQIA
---



EXTRA BLOGGING RESOURCE

SKILLSHARE (2 MONTHS FREE TRIAL & THEN PAID)
Skillshare is a platform where you can take different video courses on any topic. The courses are divided into different sections which make it easier to consume. 
If you sign up with this link, you can access Skillshare for 2 months absolutely for free. This means within 2 months, you can take any number of courses without even paying a dime.
Skillshare is a great platform for beginner bloggers who want to learn Blogging, SEO, Social media marketing, content marketing etc. Not only they can learn such things from experts but also they can see many practical examples.
So, if you are a complete newbie, then give it a try.
CLICK HERE TO CHECK OUT SKILLSHARE
---



OVER TO YOU – BEST BLOGGING TOOLS FOR BEGINNERS
So, that's it guys, these are the tools I used as a beginner. Even now, I am still using most of them. So, if you are planning to use them too, then you definitely go for it as most are free to use.
If you liked this article, then don't forget to share it on social media. Also, if you share my pin on Pinterest, it would be awesome. Cheers.
>Read Next: