When you click the links and ads on this blog, it helps me to pay the bills & keep this site free for you. Thanks for supporting me! For more info, read the Disclosure page.
Are you wondering which are the best blogging tools and resources that can make your job easier? If yes, you are in the right place!
In this post, I will introduce you with 15 blogging tools and resources helpful in various activities related to blogging.
Whether it is improving SEO, writing better content, finding free images, or creating graphics, you will find a tool for each one of them.
So, without wasting much time, let's check out the first tool.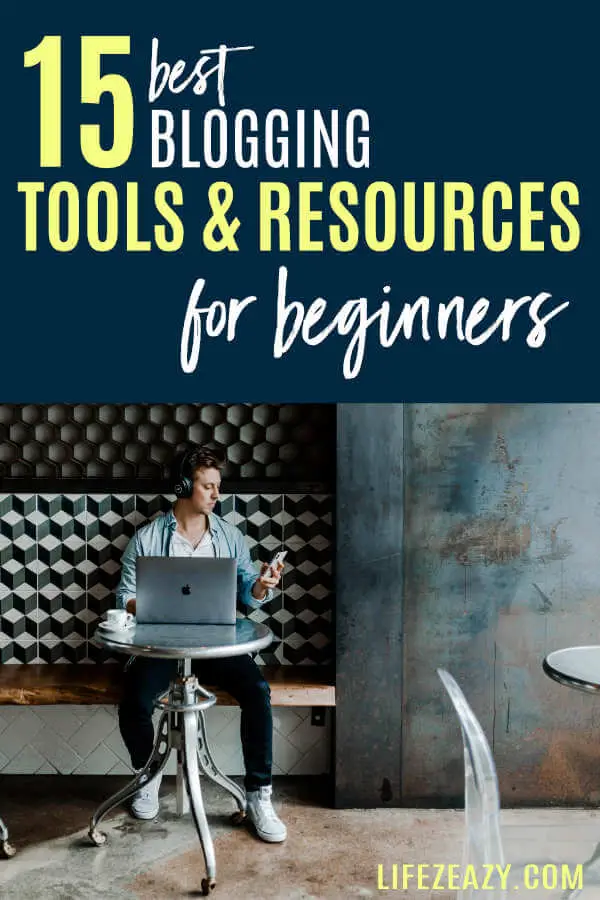 Read More:
15 Best Blogging Tools & Resources
1. Siteground Or A2 Hosting (Paid)
A slow-loading website can affect your SEO, conversion rates, & revenue. It can increase the bounce rate and disrupt the overall user experience. In fact, a slow loading site can even harm the SEO, which results in lower rankings and less organic traffic.
In one of Google's John Mueller tweet, he mentioned that a website loading within 2-3 seconds is considered good. If your site is already loading fast, then there is no problem. But if it isn't, opting for a better web host will be a brilliant choice.
Now, many web hosts in the market claim that they offer fast-throttling speed. Till now, from what I have seen, Siteground & A2 Hosting does its job pretty well.
Comparing them both, Siteground offers a little better loading speed than A2 Hosting but is a bit costlier.  So, it is up to you to decide which one to choose from. If you want a budget-friendly hosting with good speed, A2 Hosting is the best, else go for Siteground.
2. WordPress Theme (Free & Paid)
WordPress themes play a huge role in the overall user experience of a site. It can either make or break your site architecture, causing you a lot of problems that usually happen in free themes.
That is why an ideal WordPress theme
Should be Mobile Responsive

Have a lot of customization options to tweak the layout and colors.

Should have clean codes to avoid slow loading.

Should be lightweight
Though there are only a few decent free themes that work pretty well, the rest isn't any special.
If you ask me, the GeneratePress theme (both free & paid) is a better choice when it comes to lightweight with better clean coding. It is a budget-friendly theme that won't empty your pockets. On top of that, it offers 24/7 customer service.
The free version gives access to basic customization features, whereas the paid one has more options with pre-built layouts.
3. Ubersuggest (Freemium)
If you are looking for a free SEO tool that can generate new keyword ideas for your future posts, try Ubersuggest.
Not only you can view a lot of keywords ideas, but you can also see key data like monthly search volume, average CPC, PPC competition, and SEO competition. Other features include rank tracking, Site Audit, Competitive Analysis, Backlinks.
Though the free plan has a few limitations, you can always upgrade to their paid plans starting from $12/month. You can also try KWFinder, which is a better alternative.
4. Yoast SEO Plugin (Freemium)
Yoast is a search engine optimization plug-in for WordPress that offers a set of tools for optimizing a website. 
It suggests all the guidelines needed to optimize a page or post around a focus keyword or key phrase. Besides, it also offers a readability check that lets you know whether your content has correct Flesh reading rating, subheading distribution, passive voice, transition words, & so on.
If you are just getting started with SEO, installing Yoast is a great way to learn about basic On-Page SEO.
5. Grammarly (Freemium)
Many bloggers make a lot of errors while writing content, especially those whose first language is not English. 
In such a case, using a tool that finds and fix grammatical errors in real-time is a must. Gladly, Grammarly does this work flawlessly.
It is basically a browser add-on that detects errors in real-time and suggests with the correction. Besides add-on, you can integrate it with Microsoft Word, Google Docs, or directly use their document editor.
With the free version, you can only check spelling & grammatical errors. While the paid version has.
Advanced checks for punctuation, grammar, context, and sentence structure

Vocabulary enhancement suggestions

Genre-specific writing style checks

Plagiarism detector that checks over 16 billion web pages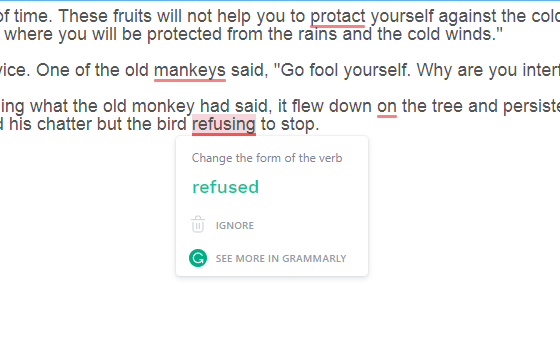 There is also an alternative tool known as ProWritingAid that offers more features and considered better than Grammarly.
6. Readable (Free)
Your blogging audience consists of all types of readers. Some may have a problem in understanding higher-level English, and for others, it might be a piece of cake.
That is why writing content in easy & understandable language is mostly preferred. Not only it satisfies each & every reader, but it also makes your content user-friendly.
To know whether your content is easy to understand, you can try an online tool Readable that gives grade level. A grade level between 5-8 is always preferable.
To use Readable, all you need to do is paste your post URL in the box and hit the Calculate Readability button to know whether it falls in that range. If it does, you are good to go.
7. Canva (Freemium)

Canva is a powerful graphic design platform that allows users to create social media graphics, presentations, posters, and other visual content. The tool is integrated with several free and paid images, templates, fonts, and illustrations.
Personally, I use Canva to create all my Pinterest images because it's too easy to create several of them.
The best thing I like about this tool is that it automatically saves your graphics in their database for future use. This means, tomorrow, if I would like to edit my previous graphics, I can easily do that within a few seconds.
8. Tiny Png (Free)
Google always prefers ranking those pages that have a good loading speed. Not only is it great for SEO but also for user experience. However, the problem arises when the pages load slowly because of various factors. One such factor is images.
If you have several uncompressed images in your post or page, chances are it is going to load slow. In such a case, compressing them is the best option to reduce their size. For this purpose, I use a website known as TinyPNG, where you can compress both png & jpg images.
Depending on the format and file size, you can easily compress images up to 10-70%.
9. Stock Photographs (Free & Paid)
Every blogger needs graphics for various activities like creating pins, using them in posts, & for social media marketing. This way, they can convey their message in a much better way.
While using images online, it is necessary to use non-copyrighted images allowed for both commercial and personal purposes. If you go with the copyrighted ones, you either have to remove them or pay the compensation to the owner.
Thus, to be safe, downloading images from trusted sources that offer non-copyrighted pictures is the best choice.
One such source is Unsplash that offers tons of free images that do not require any attribution. You can use them in your post, social media, YouTube videos, or wherever you want.
Another one is Pixabay, where you can also download illustrations and vector images.
10. Mailerlite (Freemium)
Mailerlite is an email marketing platform for small businesses, giving them a robust system. It is easy to use and complements existing content marketing platforms and strategies.
Mailerlite is free up to 1,000 subscribers offering content editor, subscriber management system, automation, landing pages, access to campaign reports for statistics & much more.
They also offer built-in templates for creating campaigns easily. Once the 1,000 subscriber limitation is over, you can still continue using Mailerlite with a small fee of $10/month.
11. Elementor (Freemium)
Elementor is a visual page builder plugin used for creating beautiful pages on WordPress. It uses the drag-and-drop feature where you need to click and drag elements to design stunning pages.
Whether you want to make a landing page for a product or want to design your homepage, you can use Elementor free of cost.
Though it is a free tool, you will only have access to the basic features unless you pay for the premium plan. Still, the free one is enough to create basic landing pages for your blog.
12. Tailwind (Freemium)
If you are planning to use Pinterest to drive traffic to your blog, Tailwind is a must tool. It is actually a scheduling tool where you can schedule your pins for posting it on Pinterest. Though you can also do the same thing manually, Tailwind will save a lot of time.
Other than access to a brilliant analytics feature, you can easily schedule your pins according to days and time. Tailwind also auto-suggest best times when your audience is most active. Thus, pinning on such moments gives more engagement.
Apart from this, you also get exclusive access to Tailwind Tribes, where you can share your pins with other users to get more eyeballs.
It is a free tool with limited access that can be unlocked with its premium plan.
13. Buffer (Freemium)
Similar to Tailwind, Buffer is also a scheduling tool for social media platforms like Facebook, Twitter, Instagram, & Pinterest.
With a free account, you can work with three social accounts and schedule up to ten posts in advance. If you want to increase the scheduling counts with more features, a pro plan is available for $15, followed by a premium plan of $65/month.
This tool is really great if you are planning to post a lot of content on Social media without needing any help from a virtual assistant.
14. Google Analytics (Free)
Google Analytics is a web analytics service offered by Google that monitors your website activity, such as visitors, page views, sessions, & much more.
If you have just started blogging without connecting your blog with Google Analytics? You are missing out on a lot of valuable information related to your audience.
It is free to use and easy to integrate with your blog. If you don't know how to get started, you can read this post.
15. Linqia (Free)
Linqia is a network that connects bloggers to the right brands/businesses for sponsored blog post opportunities. This way, they get paid for writing posts for companies promoting their products.
The average pay for a campaign can go up to $220 paid via PayPal within 10 days of completion.
Linqia has a requirement of at least 2,500 monthly visitors for a blog/YouTube channel or 2,500 cumulative social media followers. Besides, they only accept bloggers living in the US or Canada.
Over To You – Best Blogging Tools For Beginners
These were some beginner-friendly tools and resources for blogging that I have used earlier. If you are already using them, then that's great, but if you are not, try them.
Now tell me how many of them have you used earlier? Drop your comments down below.