When you click the links and ads on this blog, it helps me to pay the bills & keep this site free for you. Thanks for supporting me! For more info, read the Disclosure page.
Are you quite intrigued by the Sweatcoin app, with the way how it works? Pretty sure you are!
But have you thought, can you actually earn money from Sweatcoin? Does it really pay, or it is just another scam app?
The answer is yes! You can earn money from the Sweatcoin app either by exchanging your sweatcoins for cash rewards & PayPal gift cards (occasionally) or selling them to potential buyers.
Well, that's just a straight forward answer to your question. If you're interested to know more before installing the app, read the post to find out.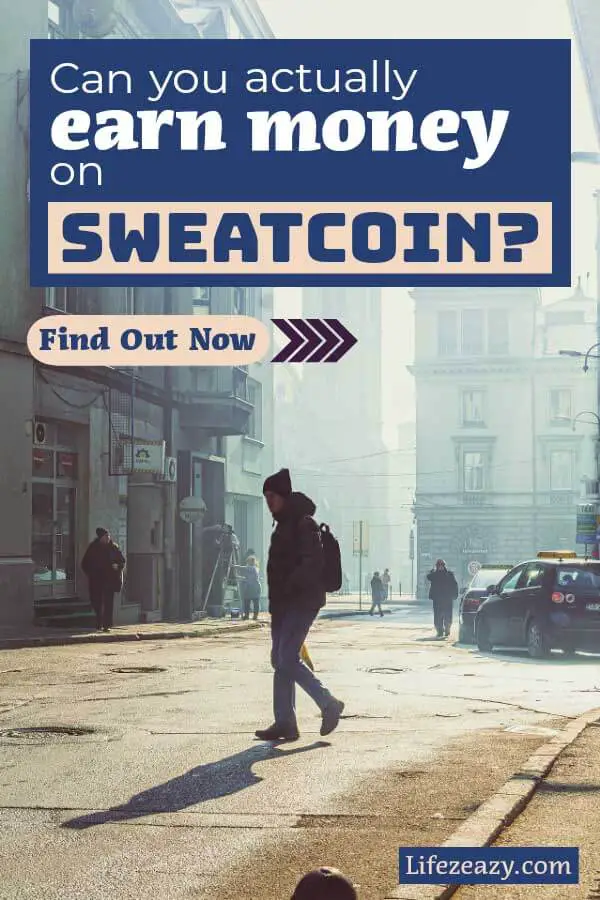 Read More:
Can You Actually Earn Money From SweatCoin?
Before I talk about earning money, you should know whether Sweatcoin is a legit app.
By looking at the Google Playstore and Apple Appstore ratings, they have a good score of 4.2 and 4.5. It even has a Trustpilot score of 4.3, which shows the users are satisfied with the way how Sweatcoin is working.
Now, coming back to whether the app really pays any money?
Well, it pays. I have a few friends who are using Sweatcoin for a while now & they redeemed their coins for a discount coupon on a product.
Now, Sweatcoin also has cash rewards, but the coin requirement is so much that it can take over a year to reach. My friends don't have that much patience so instead, they invest it in gifts & coupon cards.
As of September 2020, there is a $1000 cash prize under Marathon offers that requires 20,000 coins. Sometimes, you can also find PayPal gift cards.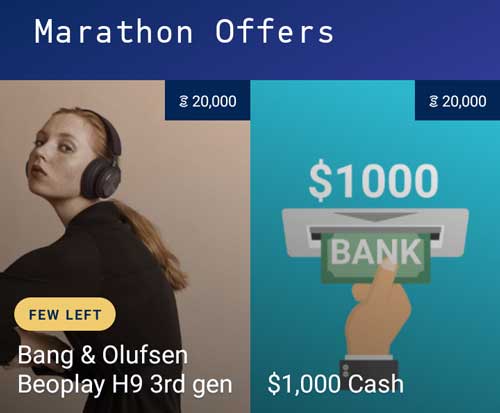 If you would like to redeem for the cash prize, earning 20,000 coins will take more than a year given that Sweatcoin doesn't approve every step you take.
So, even after taking 10,000 steps in a day, there is no guarantee you are going to earn coins for all the steps. Thus, making the overall process longer.
That's one reason many users dislike Sweatcoin as they think it is an unobtainable feat that would take months to reach. And to be honest, I can't blame them.
However, it is undeniable that Sweatcoin pays its users for their hard work & additionally, you can even sell your coins to make money. (more on that later)
To conclude everything, Sweatcoins is a legit app known to pay its member via. gift cards and cash rewards. However, you need to collect a lot of coins to enjoy the fruit, which takes months to reach. No doubt, you can always sell your coins, but you won't make much.
Can You Turn SweatCoins Into PayPal Money?
Sadly, you can't turn your coins directly for on-demand PayPal funds. 
Even though you can use them indirectly for buying gift cards or cash rewards from the Sweatcoin marketplace, there is no way you can convert your coins into direct money.
That's because Sweatcoin is not a blockchain currency like Bitcoin, as it doesn't have a limited supply and neither high demand. Though there have been talks regarding turning them into a cryptocurrency, nothing has been finalized till yet.
However, the Sweatcoin team hints its users to start collecting coins as they believe at some point, it will become a reality.
Can You Sell Sweatcoins To Make Money?
Yes, you can sell your sweatcoins to make money. However, you have to look for potential buyers who can offer you a better price.
A good place to look for them is the Reddit page and Discord chat room, where you can connect with potential buyers.
On average, a user can expect an offer of $0.02 to $0.06 (USD) per coin. That is because the market favors the investors looking to buy the coins. Because of this, they have more control to set their buying price, and you can either accept or reject their offer.
So, if we do a little calculation to know how much you can earn in a month for walking 10,000 steps daily, you will be making around 285 coins in a month. That's around $5.7 to $17.1. Not bad considering you are getting paid for just walking.
Tips to Make More Coins From Sweatcoin App
1. Upgrade Your Plan
As of now, Sweatcoin offers five plans.
Mover – It is a Free plan where you can only earn 5 coins per day.
Shaker – This plan costs 4.75 coins per month, where you can increase your limit to 10 coins per day.
Quaker – It costs 20 coins per month, where you can earn 15 coins per day.
Breaker – This plan costs 30 coins per month, where you can make 20 coins per day.
Trouble Maker – This plan is a little different where instead of Sweatcoins, you need to pay $1.50 per month to have a limit of 50 coins/day.
If you would like to earn more coins in a day, you can consider upgrading to a higher plan. 
However, before you do, first think about how many steps you can walk every day. Based on that, choose your plan, so you can make the most out of it.
For example, if you can only take 10,000 steps per day, then the Trouble Maker or Breaker plan doesn't suit you. Instead, you should go with the Shaker plan as they have a limit of 10 coins equal to 10,000 steps per day.
2. Walk, Walk, & Walk
It is so simple! All you need to do is keep walking. The more you walk, the faster you can reach the desired goal.
If you have a routine where you have to walk a lot, try upgrading from the Mover plan to something better. This way, you won't be restricted to only 5,000 steps per day.
3. Claim Your Daily Bonus
Sweatcoin has a daily bonus feature where you can watch ads to earn coins from 0 to 1,000.
The day when I joined the app, I got 3 coins from watching a single ad, whereas the other two ad slots were locked.
The next day, I could watch all the three ads where I made 0.80, 0.31, 0.50 coins. That's 1.61 coins in a day. Not bad, right?
So, make sure you are daily using this feature to add more Sweatcoins into your wallet as I have heard that some users even made 50 coins in a single day.
4. Use Daily Boost
Another cool feature where you get a chance to double your sweatcoins is the Daily Boost.
All you need to do is choose 20 minutes from a day & walk fastly or even run to double your earning. It can be either morning or evening time whenever you are the most active. 
For example, taking 4,800 steps in 20 minutes normally results in 4.56 sweatcoins. However, during the daily boost session, 4.56 becomes 9.12 coins, i.e. twice you have earned. Thus, resulting in more coins per day.
Using this feature daily is a great way to speed up things & it will further help you to reach your desired goals quickly.
5. Invite More People
You can also use their referral program to earn 5 sweatcoins for every member you add using your referral link.
Now, it can be a bit problem for people who have limited friends, but if you have a nice presence on social media, you can definitely add a decent number of users under your belt.
Moreover, if you have a YouTube channel with lots of subscribers or a social media account with a huge following, you have a better chance to score more new members.
6. Turn-Off Your Batter Saver
It is always a good idea to turn off your battery saver as it can result in inaccurate counting of steps. This not only minimizes your overall effort but also adds more time to reach your final goal.
Conclusion – Can You Actually Earn Money From Sweatcoin?
Clearly, Sweatcoin is a legit app that pays for your effort but the whole journey needs a lot of patience for redeeming cash rewards.
If you are planning to install the app for the sake of earning money, you are probably going to quit it soon because Sweatcoin is not a platform where you can make quick bucks.
However, if you are an active person whose daily activity involves a lot of walking, getting paid from Sweatcoin is an added bonus.
So, my question is, which person are you? Drop your comments down below.
My Favorite Apps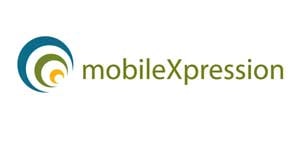 This app will pay you to do nothing. Just by installing and letting it learn about your online habits, you can earn AMAZING gift cards. The longer you leave it running, the more gifts you'll receive.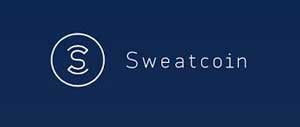 You can earn exciting rewards simply by walking. Install this app on your smartphone and start walking or running to earn rewards.