This post contains affiliate links. For more info, you can read my
Disclosure
page.
If you are new to list building, then in this guide, I will show you how you can start & create your own email list for your new blog.
I know many newbie bloggers don't have any idea about Email marketing and they simply ignore it because they don't consider it as important.
Even, I use to ignore it before and was more interested in building traffic & getting affiliate sales. Though, they are pretty important but ignoring list building is like throwing away those people who can be your loyal audience.
Having such a loyal audience behind your back is the best thing you can ever do for your online business. You can make consistent sales without depending on any traffic source and can connect with your audience well.
If you already know how to start an email list, then this might not be your cup of tea. But, if you have no idea about building an email list, then you are in the right place.
So, if you are jacked up for starting your own email list, then let's begin.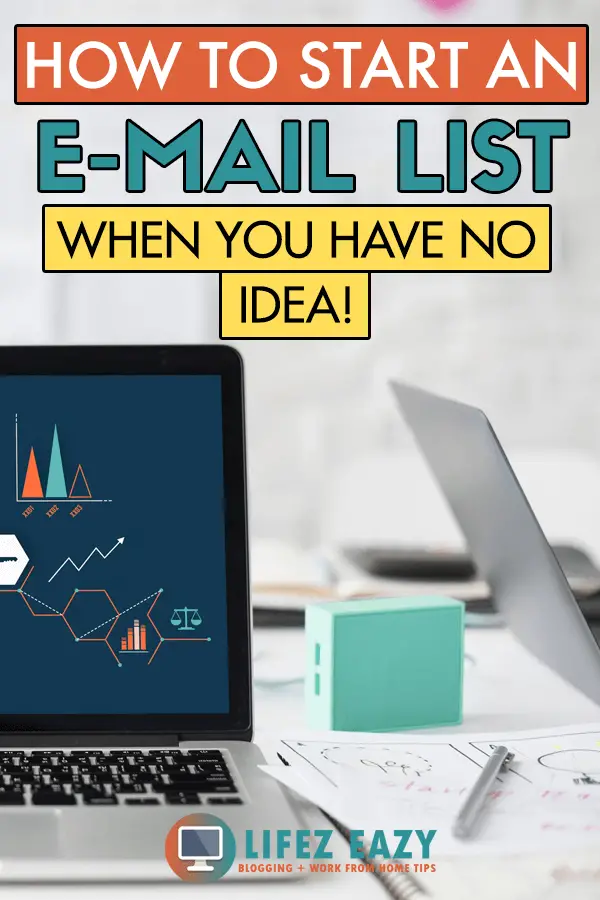 What Is An Email List?
An email list is a list of email addresses that you have collected from your blog or website.
Having such a list is a great way to promote different products, content, discount coupons, etc with your audience so that you can help them in solving their problem & make money as well
Overall, an email list is a must for any online business to have a successful long run.
Why You Need An Email List?
An email list is a crucial part of Online business because it's the best way to build a relationship with potential customers which can result in repeated sales.
Here are 4 benefits of having an email list
1. Gives You Full Authority
An email list gives you the full authority which means that those who have subscribed your blog has given you the full permission to communicate with them.
Having such authority is always a plus point when it comes to sales.
2. Ability To Understand Your Audience
You can easily figure out what your audience is interested in.
Every email marketing service provides analytics options which can give a wealth of useful information to analyze your subscribers.
You can easily see
Which emails are getting clicks?
Which ones are getting fewer clicks?
Which ones are getting ignored?
Using this analytic, you can figure out which subject line, email contents are appealing well with your audience so that you can redesign your email marketing strategy accordingly.
3. Easy To Communicate
If someone is in your list, then you can easily communicate with them by sending emails.
But if the same person is following you on Twitter or Facebook, then always remember, you are not the only one, he/she is following.
There might be thousands of people just like you. So, in this crowded environment, its harder to convey your messages & has a higher chance of getting ignored.
4. You Don't Have To Be Dependent On Traffic
With an e-mail list, you can make consistent sales even if you are not getting enough traffic.
Think about it, what if your traffic has sunk or your main source of traffic has been banned?
Then the only way to communicate with your readers is through your email list which will be their forever unless they unsubscribe you.
That means you don't have to worry about any social media or any other platform. Just slowly build your email list and you are good to go.
So, till now, you must have understood how important an email list is?  What potential it has in an online business?
So, if you are planning to start one, then don't worry I will show the exact steps you need to do to start your own email list.
How To Start An Email List Using Mailerlite?
Now, obviously, you might be thinking what will be the first step?
Well, what you do when you wanna learn how to play Guitar? Obviously, you need to first have our own Guitar.
Likewise, here also, you need to have an Email service provider to get things started.
1. Choose An Email Service Provider (Esp)
Email service is a provider of email hosting. It implements email servers to send, receive, accept, and store email for your online business.
Choosing a good email service provider is the first crucial thing you need to do. Now, if you are a total beginner in email marketing and have no idea about it, it's better to go with a free email service.
Free email service gives access to all their functions without even paying a penny. You can implement them in your new blog to start building your list.
However, you know every good thing have a limitation. Likewise, free providers also have a limitation.
You can only use their service until you hit a specific number of subscribers. After that, you need to pay for their paid plans which can be a few bucks per month.
But trust me, starting an email list with a free one is the best thing to do if you are a complete noob at email marketing.
Over time, you will get better with it & then you can buy a better email service like Convertkit.
Now, you must be thinking which email service provider should you choose?
Umm, I will recommend Mailerlite if you want to start with a free one. However, if you want to right away start with a paid email service, then I will highly recommend Convertkit.
Let me explain to you why I prefer both of them.
A) Mailerlite
Now, I have been using Mailerlite to build my email list for this blog. To be honest, I am having a wonderful experience with it and the service is so easy to use.
You can use their service for free until you hit your first 1000 subscribers which is a lot if you wanna start with a free one.
Now, there are many free email service provider out there which are good. However, the reason why I choose Mailerlite over others is that:
They provide beautiful forms & landing pages which are very important to lure your readers.
Many of your emails may land in the primary inbox of your readers which means more probability for clicks. With other free services, most of your emails may land in the promotion folder of Gmail. Thus, it has a higher chance to get ignored.
It provides free automation i.e. you can send a list of emails to your subscribers automatically when they subscribe to your blog. This feature can be used to nurture your list further which improves your audience trust. For example, when someone subscribes my blog, then they receive a series of emails automatically which adds a lot of value.
They provide better customer support to solve all your e-mail related problems. Once, I had a doubt about affiliate links and when I contacted them via their live chat, I got a reply within 2 minutes & moreover, they helped me a lot to clarify my doubts.
Even, when you hit the 1000 subscribers mark, you can upgrade to their paid plan for just $20/month which is a lot cheaper than other services.
However, there is one thing you should always be careful while using Mailerlite or any email service provider i.e to know their fair usage policy.
Mailerlite has clearly mentioned that you can't promote pornography, affiliate marketing, pyramid schemes, MLM, Get Rich Quick, Forex, Escort services, gambling, weight loss material, mobile unlocking services or offer illegal goods and services.
They state that Affiliate marketing is prohibited but affiliate links are allowed only when it is relevant & meet your subscriber's expectation.
In short, if you are in a travel niche, make sure you are promoting a travel niche product that has been mentioned in your blog & not a mobile unlocking system.
You can't promote affiliate products which are prohibited in their Terms of Use.
The reason why I have acknowledged all this is because I have seen many articles promoting free email service in their content where they describe all the good sides, but they ignore all these policies.
So, if someone starts using their service to promote their affiliate products, they get banned anytime. No matter if they have gained 999 subscribers as well.
I don't want the same to happen to you. So, its very important to know all the rules before using any of them. For more info, you can read their terms of use here.
B) ConvertKit
Now, if you are someone who already knows how to start, grow & make money from your blog, then Convertkit will be your best bet.
They are considered one of the best email service provider in the blogosphere which is suggested by many professional bloggers.
Unlike Mailerlite where automation, tagging & segments can be a bit complicated, handling all those things with Convertkit is damn easy.
If you want to learn more about Convertkit, then you can click here.
2. Analyze Your Content & Offer Something
Have you seen ads where the company offers a free product if you buy their main product?
For example, a company may offer a free toothbrush if you buy their toothpaste.
This strategy is mostly done by companies to increase their sales & productivity. The main goal of such schemes is to attract customers so they make up their mind to buy their product.
Same thing you need to apply here as well while collecting e-mail address. You need to offer something to your audience for free so that they have better chances to subscribe to your email list.
However, if you simply lure them by giving "the latest updates" about your blog, then you have a higher chance to be ignored until & unless you are a big brand.
So, now the question is what to offer?
First, start analyzing your content and see if you can provide something to your readers for free that can be helpful.
If you are confused, you can offer them different freebies such as ebooks, free video course, automated email series, printables, checklist etc that can help them.
While creating any freebie, put yourself in the shoes of your audience & analyze, would you subscribe your blog just to download that freebie.
Is that freebie really helpful or will it have a good impact on your business?
If your answer is YES to all these questions, then your freebie is really valuable and you have better chances to add people to your email list.
Another shortcut method you can do is to follow other established bloggers in your niche and see what all freebies they are providing. Take ideas from them and do the same.
3. Create An Optin Form & Include Them On Your Blog
After creating your freebies, you need something where your readers can enter their details to download them.
That's right, I am talking about optin forms.
Optin forms give readers the option to enter their name & email address so that the required freebie can be sent to their respective email address.
Now, you don't have to worry much about creating such optin forms because it's not a rocket science. Its actually quite easy to create using Mailerlite & I will exactly show you how.
But, before I begin, you first need to join Mailerlite. You can click here to join.
After you have joined, go to your dashboard. Here, first you need to create a group. A group indicates a list of subscribers.
Suppose, if I want to offer a checklist to my audience to collect their email address, then I will create a group named as "Checklist".
Now whoever will be downloading this checklist, their email address will be automatically stored in this group. Same thing I can do for other freebies as well by creating different groups.
In short, it depicts a list of subscribers who have downloaded a particular freebie or have registered for an email course. This is also a great way to sort all your subscribers so that you can mail them accordingly.
I hope you got the concept of creating groups? Now, let's see how to create them
A) Create A Group
Go to your dashboard and click "Subscribers" which is at the top.

Select "groups" and then click "Create new group".
Enter "group name" and click "Create". That's it.
After creating a group, the next thing you need to do is create a form which is also quite easy.
B) Create An Optin Form
First, click on "Forms" situated at the top.
Select "Embedded forms" and click "Create Embedded Form" button as shown above.
Give a name to this form and click "Save & continue" button.
Now select your group which you have created previously. As I am using "Freebie" group as an example so I will check the same and click "Save and continue".
In this way, your form will be linked to the respective group.
After doing this, you will be automatically landed to the form builder page. Here you can use your creativity to make beautiful forms for your freebies.

Once you are done, click on "Done editing" button. That's all you need to do.
Now, to include this form on your blog, you have 2 option.
One is to include a text link which when clicked will open the form. To do that, go to your form settings page and copy the Share URL & paste it anywhere in your blog with an anchor text.
The second option is to include the form in your blog. To do that, browse a little bit down & copy the code which starts with <div & paste it anywhere in your blog whether it is a sidebar, page or post. Make sure while pasting the code in page or post, you need to paste it in the WordPress text editor.
4. Send Emails
What's next when you have set-up your freebie & form?
Well, when you have done this much, you need to create 3 e-mails that will be sent to them automatically. These emails are a confirmation, thankyou & welcome emails.
As you can see below, in your form settings, you can see the confirmation & thank you email settings. Click each one of them and write your email content & then save it.
For Welcome email, you can set it up using the automation feature which I will discuss in a couple of minutes.
But first, let's have a brief discussion about these emails.
A) Confirmation Mail
A confirmation mail is sent when you need the confirmation of your reader's email address. This is a great way to avoid any spam emails in your list.
However, to enable a confirmation email, you need to enable the "Double opt-in" option as shown above. Once you turn it ON, you can then access your confirmation mail settings & there you can write an engaging mail.
While writing it, you just need to ask them to click the confirmation button which will be automatically added in your email.
Once they click it, their email address will be confirmed which brings me to the next step.
B) Thank You Email
Thank you mail is the next mail that is sent to your new subscribers when they confirm their email address. Such emails are a great way to show your gratitude towards your subscribers when they subscribe you.
By doing so, the subscribers will have a positive feeling towards you and your brand. If possible, always mention their name in the email to make it more personalized.
There is a code available in Mailerlite which you can add in your email to automatically add your subscriber's name.
Though these are secondary things, most importantly, you need to include your freebie link in this email so that your subscriber can download it.
After sending this email, you need to send your next email that is a Welcome mail which we will see next.
C) Welcome Mail
After receiving a thank you mail, you need to send them a welcome mail (which you can automate) which will set the future relationship between you and your subscriber.
According to the Experian website, welcome emails get 86% higher open rates than other emails which means you need to make sure that you set a good impression with your readers while sending your welcome email.
Now when it comes to writing a welcome mail, you need to mention certain things to have more impact & friendly relationship with your subscribers.
If you include them, you will have a more professional approach with your subscribers and they will have a more positive feeling about your online business.
With that in mind, you need to add the following points:
First of all, introduce yourself and your business. Tell them who you are and what you do. What your business does and how your business can help them in solving their problems.
Tell them your own story in 2-3 paragraphs so that they can have a connection with you from the beginning itself.
Don't forget to set expectations by telling them that what they can expect from you. What kind of emails they will receive in the future and how it will help them.
Also, most importantly, ask them to whitelist your email so that they can receive your emails directly in their primary inbox. Now, what I do is, I link a Youtube video in my welcome mail which exactly shows them how to whitelist emails. Linking such videos makes my job quite easy.
5. Create Automation To Send Your Emails Automatically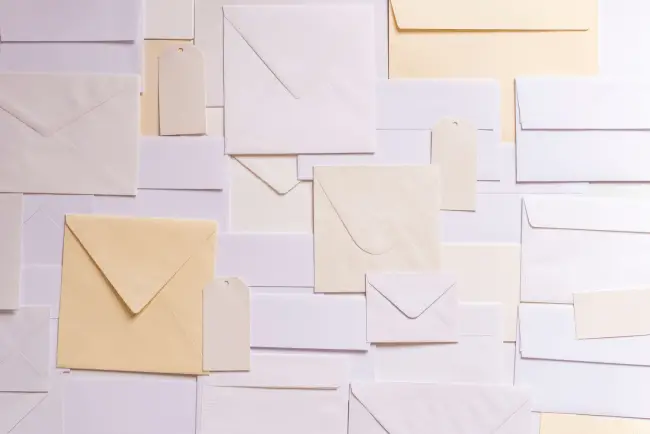 Now, the next question is what to do next after sending all the mentioned emails?
You know these subscribers are still new and don't trust you enough (If your business is not well known). So, the only thing you need to do now is to win their trust.
If they trust you, then they can be your loyal readers and buyers too. Think about it, whose suggestions will you prefer if you need to buy something?
A random stranger guy or a person whom you know very well.
Obviously, your choice will be the second guy & you need to be exactly that guy.
Now, the question is how?
The answer is simple GIVE, GIVE, GIVE…..& THEN ASK
Now, you might be a little confused about what I just wrote?
Well, what I am trying to say here is start helping your subscribers a lot. Give them helpful tips, guide them, solve their problem for free.
Make them feel as if you are here to help them. When they start looking at you as a genuine friend or a helper, that's when they start trusting you.
And when they start trusting you, that's when you need to promote your affiliate products or your own product to them.
Building trust is very important otherwise there is no point in having an email list.
Now the burning question is how will you pull off all these?
Well, if you need to build trust, then start helping them by sending a series of valuable emails.
These emails will highlight problems related to their niche and how it can be solved by giving them suitable solutions.
Now, the problem is that you always need to keep an eye on your new subscribers so that you can send them all these emails.
Now, manually mailing is a kinda hectic problem when you have a lot of subscribers on a daily basis. In such cases, AUTOMATION work like a charm.
A) What Are Automated Emails?
It is a series of emails created for the subscribers that are sent to them automatically as soon as they subscribe to your blog.
It is a great way to give value to your new subscribers by giving them helpful tips & suggestions. Moreover, you shouldn't have to worry about sending the same emails again & again manually to your new subscribers which is a kinda big relief.
B) How To Create Such Automated Emails?
If you are using Mailerlite, then login to your dashboard and click "Automation".
After that, click on "Create a new workflow" button as shown above.
You will be landed on another page. Here, if you look at the right side, you can see a few options. First, enter your Workflow name (your freebie name) & then set the trigger to "when a subscriber joins a group" & hit save. What this will do is whenever someone will download this freebie, your automated emails will be sent to them.
After you have done this much, you will see another option popping up just under it. Here, select a "group name" (previously created group) which will link this automation to the chosen group & then hit save.
After saving, you can see a plus sign on the main screen. Click it & this will give you some options as shown below.
Choose delay and you can see a delay box on the right side. Here, set an interval of days. Like if you select 3 days, then your automated mail will be sent to your new subscriber after 3 days of signing up.
After setting the delay period, again click "+" sign under delay box and click on email. This will add an email window.
On the right side, enter a subject name & then click "Design email" button. Here you need to design your email which you are planning to send. After doing all the designing & writing work, you are ready with your first email.
Now, do the same thing again to add more emails to the list i.e add another delay and e-mail. In this way, you can add any number of emails in your automation. However, I will recommend 5-6 emails.
Also, make sure your delay time is appropriate i.e. there is a good gap between emails which you are sending otherwise some of the subscribers may get annoyed and can unsubscribe your blog.
That's it. This is the whole procedure to make an automation of emails using Mailerlite that will be sent automatically to your new subscribers.
C) Where To Use This Automation?
Automation emails are basically used by bloggers to sell their products or services. The reason why they prefer all this is because promoting any product or service to your readers has a less chance of seeing any result.
But, if you can funnel those same audiences into your subscribers and then turning them into your loyal subscribers. At that point, you have a higher probability to make sales.
In short, it basically turns a stranger reader into your ideal customer or a loyal subscriber. Well, I will be not going into much details about Sales funnel otherwise I need to write a book. Lol.
But in short, suppose if you want to sell your "Pinterest ebook". Then you can attract your readers by giving them a free 5-day training on "how to gain traffic from Pinterest".
So, if someone subscribes your blog to access this email training course, then in the next 5 days, you need to email them helpful tips on the same topic which must be valuable.
For this reason, bloggers use the automation feature so that they can send all these emails automatically to all their new subscriber.
However, while sending your training emails, make sure that you don't reveal your secrets which you have mentioned in your main product.
On the 5th day, when the whole email series is completed, then slowly pitch them your ebook and show them how it can help them in achieving their goals.
You can draw their attention by showing them proof's which you have achieved using all the strategies mentioned in your ebook. Thus, making it more legit.
If you are able to automate all this process correctly, readers who are going through this e-mail funnel are more likely to buy your product. Do you know why?
Because you made those people subscribe to your email course who wants to know Pinterest secrets.
You have provided them with enough valuable content which they really appreciate.
After 5 days of helping them, when you ask them for a favor (your ebook), they are more likely to purchase it from you because, by that time, they must be trusting you.
This is how all the automation works & makes sales on autopilot. However, there are more to it which sadly I won't be able to discuss here.
Final Note…
So, this is how you start an email list from scratch. This may seem a lot of work but trust me, once you have set-up all the things correctly, you have taken a step forward for building a loyal list of subscribers.
Also, keep emailing them on a weekly basis where you can share your latest post updates & strategies that can help them to solve their problems. You need to always stay in touch with them.
So, make this a habit and grow your email list.
That's it, guys. If I you really liked this guide, then show me some love by sharing & pinning this article.
>Read Next: 7 methods to make money from your new blog