When you click the links and ads on this blog, it helps me to pay the bills & keep this site free for you. Thanks for supporting me! For more info, read the Disclosure page.
Are you looking for creative ways to make money as a teenager? Do you want to cover your expenses without depending on your parents?
I know, many tweens want to be self-dependent to fulfill their needs like buying clothes, gadgets, food, and much more. But the problem is they don't have a source of income.
Now, getting a 9-5 job is obviously not possible as a teenager, which left you with other options. You can either make money doing online or offline work. But, the question is what kind of job a teenager can do to make some money?
Well, in this post, you can explore 13 creative ways you can use to make extra money every month. You can choose any one of them, or you can do multiple jobs to increase your earnings. 
13 Creative Ways To Make Money As A Tween
1. Develop a Skill & Use it to Make Money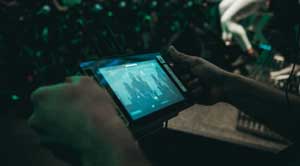 If you're gifted with a skill that anyone would pay for, you're lucky. Not only you can use your skill to make extra money, but you can also earn a full-time income.
Here are some of the ways you can utilize to make money from your skill.
Open a YouTube channel to teach your skill & make money from ads.
Open a blog to teach your skill via content, monetize it with ads, and affiliate marketing to generate an income.
Create a digital product like an eBook or video course on Teachable & sell it to make money.
Offer your service to customers via your blog & YouTube channel.
While choosing a skill, I would recommend you to go for the one which you already know or have an interest in.
Once you know which skill is best for you, master it by taking online courses. You can use Udemy to find several courses for cheap.
2. Fill Online Surveys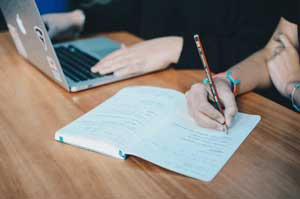 Filling online surveys is one of my favorite ways to make money when I am not doing anything. All I have to do is log in to the survey sites, fill surveys, and get paid for it. Sometimes I get disqualified, but still, I manage to make money at the end of the day.
What I have found is that when you create a profile on the survey websites, you should fill all your profile details correctly. That's because, based on your details, you get surveys that fit your profile. So, while filling them, make sure you are giving the same answers as you have mentioned in your profile.
Additionally, don't be dependent on only one website and ensure to join several of them to get more surveys. Here are a few I recommend:
To know more high paying survey sites, click here.
Related Post:
3. Join Swagbucks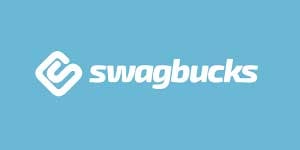 Swagbucks is one of the most popular and trusted companies known to paid millions of dollars to its members.
As a Swagbucks user, you earn digital points (SB) for taking online surveys, playing games, doing web searches, watching videos & much more.
Every activity offers different points where surveys being at the top While completing all the activities when you reach the minimum payout, you can redeem your points for PayPal cash, gift cards, and merchandise. 
Swagbucks also offers coupons and deals to help you save money at a variety of stores such as Walmart, eBay.
Moreover, when you sign up using a referral link, you get a $5 bonus once you collect 2500 SB within 60 days of signing up.
Here is a screenshot of the prizes I have redeemed with Swagbucks.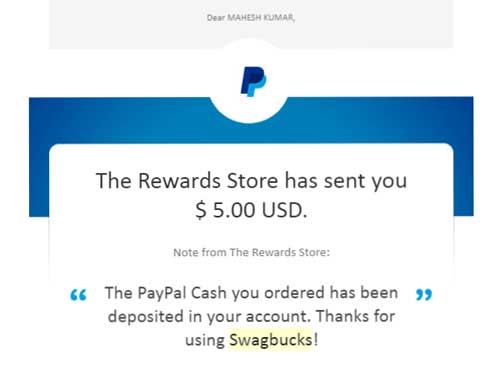 4. Get CashBack On Buying Groceries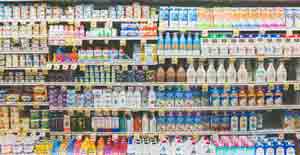 Next time, when your parents buy groceries online, you have a great chance to make money. Well, it's precisely not making money, it's about saving money.
Many cashback apps will pay you back if you shop groceries through them. The way it works is that these apps have partnerships with many stores, and they get paid for sending in new customers. 
So, when you visit these stores through their apps, they get paid.  Out of all money they earn, a little commission is transferred to you as cashback. Over the year, you can make decent money.
Here are the top cashback apps you can join.
Also, you can use the ReceiptPal app to get paid for scanning shopping receipts.
5. Proofreading Jobs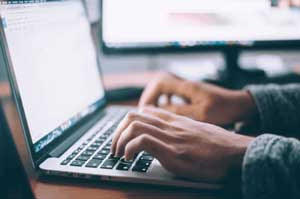 Proofreading is another creative way to make money as a teenager where you need to check grammatical, punctuation, spelling, and typo errors from written documents to get paid. If you are good at English and knows how to find such errors, then you can definitely try this job.
As a General proofreader, you have to proofread novels, articles, essays, ads, magazines, resumes, etc. For this job, you can make at least $10 per hour as a beginner, which can go up to $15-$30.
Many Freelance proofreaders are making a living doing this job. However, you don't have to go that far for being a teenager because you can join online proofreading companies to get started.
6. Website Testing Jobs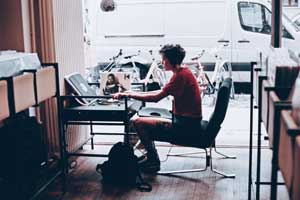 Website testing jobs are a great way to make money online as a teenager where you need to test different websites and share your opinion.
Many companies use website testing platforms to test their newly created websites before launching them. They actually want to know whether their site is user-friendly, easy to navigate & fulfills their goal.
So, to find out all these details, they submit their site on website testing platforms where you get a chance to test these websites in exchange for money.
All you need to do is browse a website and make a screen recording video where you explain about the functionality, usability, interface, compatibility & the performance of a website. If the website owners approve your review video, you get paid around $10.
Here are some website testing companies that you can join. I recommend to join multiple of them as the frequency of the jobs is less.
7. Babysitter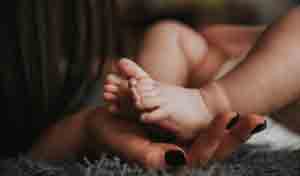 If you love kids and enjoy their presence, then you should definitely consider babysitting jobs on weekends & holidays.
Many parents can't look after their kids because of their jobs & busy schedule. In such cases, you can provide your babysitting services in your neighborhood or among your extended families.
I am pretty sure you can make $10, $20, or even more per hour just for taking care of kids. You can also visit this website where you can provide your services online.
However, as a teenager below 18 years old, you'll need permission from your parents to be listed on this site.
8. Write Contents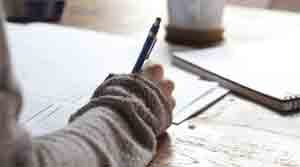 Content creation is one of the best online jobs you can do for your living, and it pays a lot.
Approximately 55 million websites are created every day that requires content. If you love writing and can write good engaging content in a specific niche, then you should definitely try this job.
To make things easier for you, here are some websites providing content writing opportunities for $20-$150 per article. Some are tough to get into, but you can qualify for most of them if you're a writer.
9. Teach English Online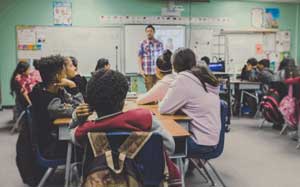 If English is your first language, you can teach the same and make some extra cash?
There are many people online who want to learn English and are looking for a great tutor. If you don't mind spending at least 30 minutes a day, you can become their tutor by joining Samespeak.
On Samespeak, you can coach a student from another country to help them learn English over Skype. When you join them, you will receive all the coaching material related to your job, which you can go through.
For taking a 30-minute session, you can make around $10 as a tween.
10. Convert Audio Files Into Text (Transcription Jobs)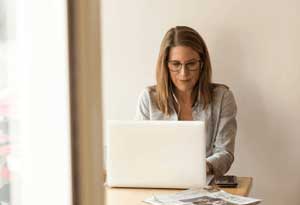 If you have excellent listening skills, then you are perfect for this job.
Basically, you need to listen to an audio file and type out what you hear on a word pad. The audio files can be recordings of an interview, discussion, meetings of people, etc. For each file you convert, you get paid according to the duration.
Many online companies offer transcription jobs where you need to pass their English assessment test. Along with that, you also need to transcribe a sample audio file to get selected.
As a Transcriptionist, you can easily make $15 – $20 per day, depending on how many files you complete.
11. Sell Vector Arts Online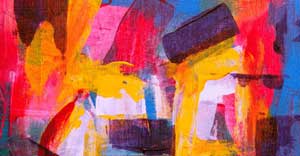 Vector art is a drawing, painting, or illustration created using a vector application such as Adobe Illustrator. If you have any interest in such kind of digital art? Then you can surely make money selling your vector arts online.
I know if you haven't created any digital art before, this job can be tough for you. But, if you are really interested, you can take this course on Udemy to hone your vector art skills.
Once you know how to create such vector arts, you can sell your creativity on the Creative Market website. Here you can sell illustrations, icons, patterns, objects, textures from $15 to over $100. For each sale you make, you will receive a 70% commission.
12. Start A YouTube Channel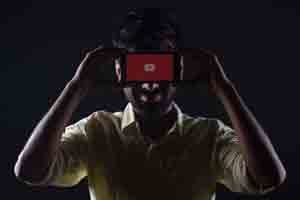 Making money from YouTube is not a secret anymore. There are many YouTubers out there who are making a living from it. If you think you have some skill or you can teach something online, you can definitely start your own YouTube channel.
But before you do that, please note you won't be able to make money from ads as soon as you start your channel. You need to have at least 1000 subscribers and 4000 watch hours in the last 12 months for channel monetization.
Though achieving this may take some time, but you can do this within a few months if you keep on creating new videos. Till then, you can try other monetization methods to make money & grow your channel.
13. Start Blogging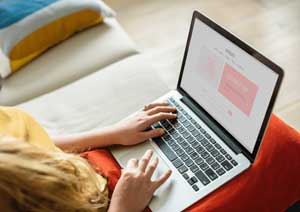 If you are willing to invest a few dollars, then blogging is the best option out there.
I know you can start a blog for free, but it isn't the best option for a long term gain. A self-hosted blog is always preferred over the free one because there is no restriction.
Even though you need to spend some bucks on a domain name & web host to start your blog, it's affordable. Moreover, you can also recover your investment within a few months if you follow the right blogging strategies.
Here are some blog monetization methods you can use to generate several streams of income.
Running Ads
Affiliate Marketing
Writing Sponsored content
Selling digital products like eBooks, Online courses.
Providing Services
To start a blog, you can read this blogging guide.
Read Next: