When you click the links and ads on this blog, it helps me to pay the bills & keep this site free for you. Thanks for supporting me! For more info, read the Disclosure page.
Do you want to make money by exchanging your problem-solving abilities in physics? If so, keep reading for a list of six websites where you can earn money by solving physics problems online.
Whether you are a college student or a working professional, you can use these websites to earn extra money from home on weekends or at any time.
6 Websites to Earn Money By Solving Physics Problems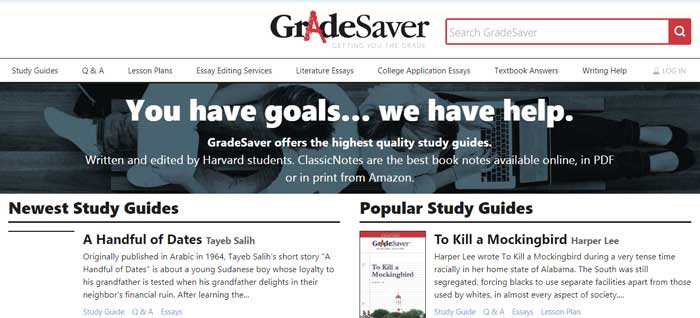 Nick and Olivia founded GradeSaver in 1999, and it has since grown to become one of the world's top editing and literature websites, as recognized by USAToday, The Guardian (London), and Die Zeit (Germany).
They provide excellent study guides written and edited by Harward students, as well as school paper editing services, literature essays, college application essays, and writing assistance for students.
They require a large number of tutors to assist learners with their available resources.
That is why GradeSaver hires tutors who can share their expertise in their respective subjects (in our case, Physics) to assist students who are having difficulty. They are even paid a few cents per answer for this job.
If you're looking for a platform to answer textbook questions for money, GradeSaver is a good place to start.
How to Get Started on GradeSaver?
Sign up for their website by clicking here, then select the 'Textbook Answers' link on the top navigation menu.
Choose Physics from the drop-down menu and then your preferred book.
Scroll through the chapters on the left to find unanswered questions and answer them by clicking the 'Write this answer' link. While doing so, you may come across questions that have already been answered or are currently being answered.
Accept the terms and conditions after clicking the link, and then link your PayPal account to receive payment.
Now, write your answer and explain everything in the 'Work Step by Step' section.
After claiming the answer, you have 24 hours to submit a draft. GradeSaver will review your answers within 6-8 weeks (usually sooner), and you will be paid once your submission is published.
How Much Can You Earn With GradeSaver?
You can earn $0.50 for each answer accepted by the reviewer. Every first and third Thursday of the month, GradeSaver releases payments via PayPal for previously accepted work.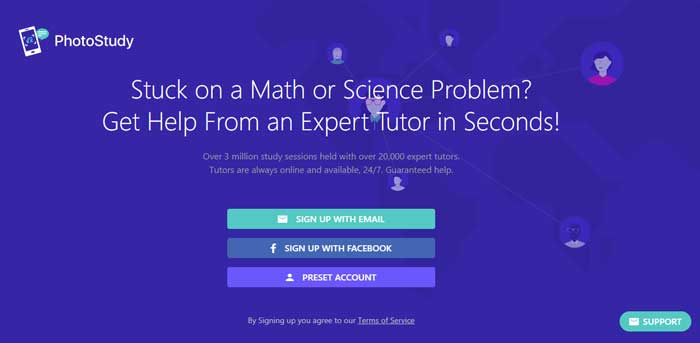 PhotoStudy is powered by Got It, a platform where students in need of homework assistance can connect with experts to receive step-by-step solutions to their problems.
The experts have a fairly flexible schedule and can assist with Algebra, Physics, Chemistry, Geometry, Trigonometry, Calculus, and other subjects.
They are free to answer questions without any limit, which provides them with numerous opportunities to earn more money.
How to Get Started on PhotoStudy?
Connect your Facebook account and apply for the position by filling out their application.
Go through their three short training videos to learn everything you need to know about PhotoStudy.
Now, take their subject tests in any of their Math & Science subjects. In our case, it is Physics.
You'll be chosen based on your test performance, and you'll be able to start earning money by helping students.
To earn money, help a student in solving a single problem in a 10-minute discussion chat. There will be no voice or Skype communication because all communication will be text-based.
How Much Can You Earn With PhotoStudy?
Your pay will be determined by the number of explanations you provide to the students. Experts typically earn $2 to $10 per hour, depending on the volume of problems.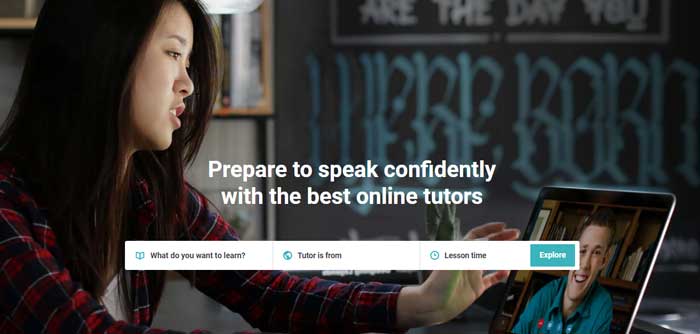 Preply is an online educational website that connects students with private tutors remotely via online chat.
They provide solutions for over 100 subjects, including languages, school and university subjects, hobbies, and art. If Physics is your ideal subject, you can work as a Physics tutor with Preply.
You do not need to be a certified teacher to register. However, having certification and prior experience can greatly simplify the selection process.
How to Get Started on Preply?
Before joining, make sure you have a stable internet connection, a webcam, and a microphone.
Click here to go to the registration form and fill in all of your information, including your starting price (which is usually set to the default of $8).
After that, upload your photo and complete your headline and 'About the Author' page.
Upload a 2-minute introduction video to greet your students, talk about your teaching experience, mention certification, and invite them to book a trial. Students will usually watch this video before deciding whether or not to hire you. So make it interesting.
In the following section, confirm your availability on Preply by indicating which day and time you are available.
Once completed, submit your application and wait 5 business days for an email response.
Once hired, tutors and students can communicate with one another while working via their messenger.
How Much Can You Earn With Preply?
Your earning depends on:
Hourly rate
Availability
How appealing is your profile?
How many students continue to learn from you after the trial lesson?
Most popular tutors on Preply earn around $550 per week and are paid via PayPal, Skrill, or Payoneer.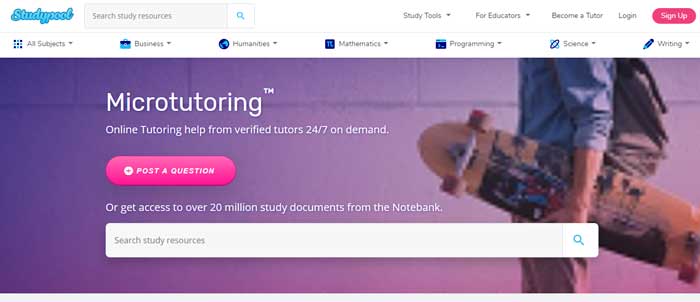 StudyPool is a micro-tutoring platform that connects students with the right tutors who can answer their questions. It also has a plethora of study material.
To earn money by solving homework, apply for a tutor job on StudyPool teaching your favorite subject, such as Physics.
How to Get Started on StudyPool?
StudyPool put a lot of weight on being able to speak and write English well. So, if you don't feel pretty sure of yourself, work on it before you apply.
To become a tutor, you must fill out an application that can take up to 30 minutes to complete. It includes personal information as well as grammar tests and a short quiz.
After submitting the form, allow a few days for a response.
While working with them, you must select the right physics questions from a pool of available ones that you can confidently answer.
Once found, bid on it and wait until you win the bid. If you are successful, answer the question to be paid if it is accepted.
StudyPool deducts 15-30% of your earnings as a commission in order to benefit both students and tutors.
How Much Can You Earn on StudyPool?
According to their website, their top tutors earn $7,500 per month. This much money is obviously difficult to come by, so don't set your sights too high.
In general, your earnings are determined by the number of bids you successfully win. You may struggle at first to figure out how much to bid, but with practice, you'll get better.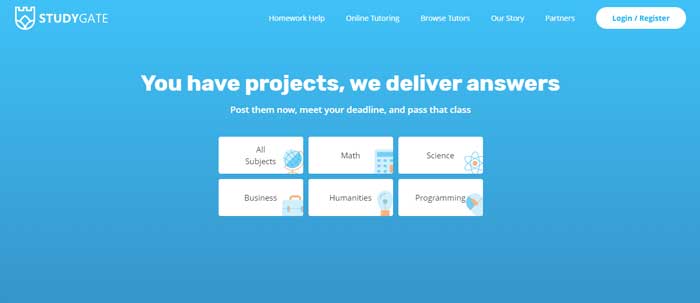 StudyGate is an online learning platform that has been around since 2014. It is known for matching students with tutors who can help them with their questions. They have tutors for 120 different subjects, such as Physics.
If you believe you are qualified, you can register on this website to provide students with accurate answers to their questions via quick messaging. You can easily make money working from home if you deliver the right answers on time.
How to Get Started With StudyGate?
Before applying, make sure you have your diploma or most recent transcript and a photo of yourself holding your ID for verification. A GTA or TA position in a Master's program is also preferred, but not required.
After gathering the necessary documents, go to this link and fill out their application, which takes about 15 minutes to complete.
Now you must wait a few days to hear from them. If you believe they have not reviewed your application, please contact support for more information.
While working with them, you must select the right physics questions from a pool of available ones that you can confidently answer.
Once found, bid on it and wait until you win the bid. If you are successful, answer the question to be paid if it is accepted.
StudyPool deducts 15-30% of your earnings as a commission in order to benefit both students and tutors.
Once chosen, bid on Physics-related questions to answer them. Your success rate is determined by the students, who must find your bidding convincing or they will move on to another tutor
How Much Can You Earn on StudyGate?
StudyGate's top tutors earn $13,000 or more per month, with an average of $50-$200 per question. Obviously, they have established a reputation that allows them to win the majority of bids.
You might not get the same results, and you might even lose a lot of bids. However, in order to achieve better results, you must keep on going and gradually build your reputation.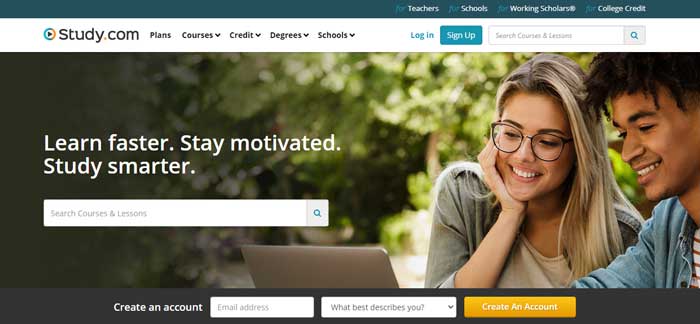 Study.com is an online education platform where students can research schools and careers, take online courses for college credit, and prepare for a class or test.
They are looking for tutors who can respond to advanced Physics questions from students all over the world.
As a tutor, you can help students by providing high-quality solutions to their problems.
How to Get Started With Study.com?
Before applying for the online Physics problem-solving job, make sure you have college-level physics expertise, can provide answers with thorough explanations, and are fluent in English writing and reading.
If you are qualified, complete the application and attach a resume. You must also rewrite a few expressions using LaTex formatting, answer an advanced Physics question with a proper step-by-step explanation, and explain a task of your choice in five steps.
Once completed, submit your application and await approval before being hired.
As a Study.com expert, you will have access to a large pool of advanced questions that you can complete to get paid. You can also work with their collaborative team of reviewers to make revisions.
How Much Can You Earn on Study.com?
They haven't disclosed their pay rate, but they do say payments are made on time twice a month.
Final Words:
Try these websites to see which one is best for you. All of them offer numerous opportunities to earn money by solving Physics problems online.
If you believe this job is not for you, you can apply for other jobs listed in the following posts.
READ NEXT:
Pin it For Later: