When you click the links and ads on this blog, it helps me to pay the bills & keep this site free for you. Thanks for supporting me! For more info, read the Disclosure page.
Hey there Money Makers! Picture this. You're sprawled out on your comfiest couch, popcorn at the ready, indulging in your latest Netflix obsession. 
Now, imagine getting PAID to do just that. "Get paid to watch Netflix?" You ask. You betcha! 
We're not pulling your leg, it's a legit thing. This isn't just a daydream for the die-hard binge-watchers among us. 
So, let's dive into the wonderful world of turning your binge-watching Netflix habit into some juicy extra cash! Prepare to be mind-blown, folks!
Getting Paid by Netflix Officially
Alright Money Makers, let's kick this off with a BANG! 
Ever heard of a Netflix Tagger? No? Well, buckle up! Netflix taggers are the lucky ducks who ACTUALLY WORK for Netflix. 
Their primary responsibility? Watch original content on the popular streaming service and then tag each show or movie with pertinent details. 
We're talking genres, sub-genres, plot descriptions, and other specifics. It's an analytical gig, and you'll need some analytical experience to dive into this.
It's more of a full-time job with a decent average salary. And while it's a dream for some, Netflix doesn't just hire anyone off the street. 
They look for folks with a college degree, preferably in film or related fields, and experience in screenwriting or film making is a huge plus.
The bad news? These job openings are as rare as unicorns. So, keep an eye on Netflix's career page, and who knows, you might just land the jackpot!
Oh, and did we mention that these taggers also have the privilege of viewing the content before it's even released? Talk about living the dream job, right?
But wait, there's more! Some taggers specialize in kids' content or content from certain countries. In other words, if you're a guru in anime, you could be the next Tagger for Japanese content. 
Or if you've got young kids and watch a lot of children's shows (whether you want to or not), you could parlay that spare time into a money-making machine.
So, if you're a movie lover, can spot a rom-com from a mile away, and have an insatiable appetite for all things Netflix, this is your ticket to turning your binge-watching Netflix habit into a solid paycheck.
Alternative Ways to Get Paid To Watch Netflix
While Netflix Tagger Jobs may be few and far between, we've got a bevy of other tricks up our sleeve to help you Get Paid to Watch Netflix.
So, get ready to make money while you enjoy your favorite movies. Yep, it's like turning your leisure time into a legit part-time side hustle.
1. Start a Movie Blog
Hey, movie buffs! Ever thought about starting your own movie blog? 
Yes, Binge-Watching Netflix can ACTUALLY WORK in your favor. Here's how to channel your love for films and make some extra bucks doing it.
First things first, choose your niche. It could be action movies, indie films, or that obscure Scandinavian cinema nobody else seems to get. 
Once that's sorted, set up your blog. Don't know how? Here's your blogging guide.
Now, let's know more about this method! You can do movie reviews, create favorite film listicles, or analyze intriguing film themes.
You've got the content, now how to monetize it? 
Ads and sponsored content are one way to go. But let's kick it up a notch. How about adding affiliate links to DVDs, movie merch, or even popcorn makers to earn a commission? Now that's what I call a dream job!
So, don't just sit there! Get off your couch, or actually, stay on your couch, start a blog, and turn your Netflix Binge-Watching into a money-making machine! Happy Blogging, Netflixers!
2. Starting Your Own Movie Review Channel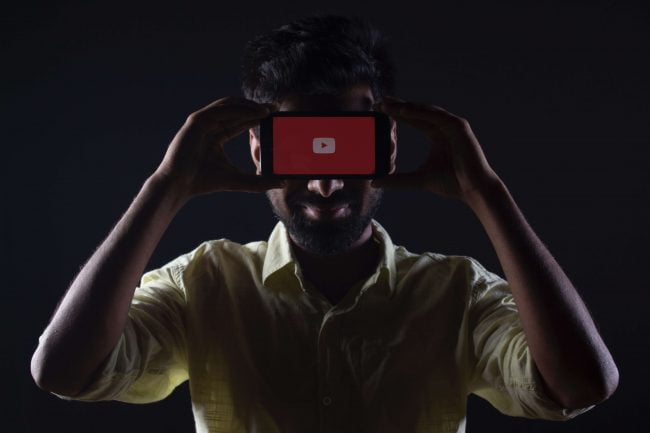 Alright, all you cinema savants out there. Ever find yourself shouting at the TV, your brain overflowing with opinions about the latest series you're binge-watching on Netflix? 
Then it's time to funnel that passion and knowledge into your own movie review channel. Yup, you heard it right!
Imagine this: Sitting comfortably on your couch, popcorn in one hand, remote in the other, all set to watch the latest Netflix Original Content. 
Once done, you jump onto your channel, review the movie, rave about the plot twists, critique the performances, and guess what? YOU. GET. PAID.
Think about it, you're not just earning extra income, you're building a community of fellow movie buffs. Not to mention, you become a go-to source for all those confused folks wondering if that new series popping up on their Netflix feed is worth their time.
You can monetize your channel with Google Adsense, sprinkle in some sponsored content and if you've got enough followers, you can even bag some cool brand collaborations.
It's real, awesome, and requires patience, dedication, and a love for movies. If interested, check out this comprehensive guide to starting a YouTube channel! 
Now go out there and turn those movie marathons into money-making sessions! You've got this!
3. Closed Captioning
Who'd have thought that writing subtitles for Netflix could ACTUALLY WORK as a way to get paid? That's right, it's time to talk about closed captioning.
Netflix, along with other streaming platforms, often hires folks to transcribe their video content. You can be the one to put words to the action! 
CaptioningServices usually pay a decent wage per minute of captioning. So, while you're getting engrossed in those video clips, you'll also be making real money. 
Picture this: you're watching your favorite show, typing away, and then BAM – you're stacking up dollars! You can check out more about such opportunities here.
Closed captioning, folks – It's not just for enhancing viewer experience anymore, it's your extra income route!
There you have it, folks. Now go forth and turn those subtitles into a cash flow!
4. Social Media Influencing
Ever thought about how cool it would be to get paid to watch Netflix and post about it on social media? 
Well, in the world of social media influencing, this can turn into reality.
Imagine watching your favorite show, sharing your experience on Instagram, and earning for it. A dream come true! 
With a strong social media following, you've won half the battle! Streaming platforms like Netflix seek influencers to promote their original content.
Social Media Influencing is not just about sharing a cool snap of your nachos platter with the latest Netflix Original playing in the background. 
Create engaging video content, stories, and reactions to Netflix shows, while building a genuine community and interacting with followers. Be real, entertaining, and not just an influencer, but also an entertainer!
5. Nielsen Computer And Mobile Panel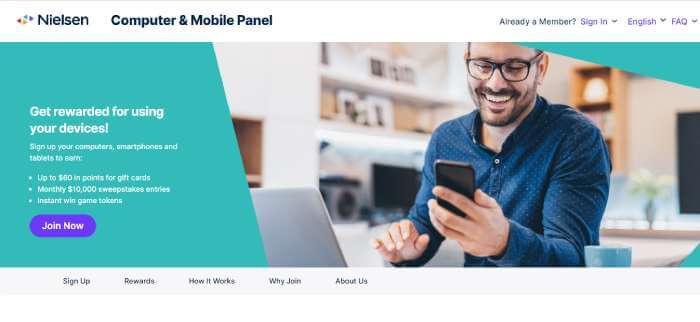 Imagine watching your beloved Netflix series and BOOM! You're making extra money. Magic, right? 
Meet the Nielsen Group, the TV data whizzes with a trick for your streaming service addiction.
Through the Nielsen panel, you won't earn directly from Netflix, but it's a sneaky side earner. Let's break it down:
Install the Nielsen Panel onto your computer. Feel its new power!
Nielsen tracks your data (privately), slipping you $50 per year. Sweet deal, right?
The cherry on top? Automatic entry into their $10,000 monthly sweepstakes!
So, watching Netflix isn't just a spree, it's a ticket to passive earnings. Talk about a plot twist!
CLICK HERE TO JOIN NIELSEN PANEL
6. Stream on Twitch
Twitch, a gamer's paradise, has more to offer! However, you can earn cash by watching and chatting about your favorite shows. 
Picture yourself settled in, diving deep into Netflix's favorite movies, reacting to every plot twist, and then BAM! Your Twitch followers are multiplying, your chat's on fire, and donations are pouring in. 
How does this happen?
Two words: Affiliate Programs. Once you have 50 followers and completed other criteria, you can become a Twitch Affiliate, letting you earn via subscriptions, virtual bits, and ads. 
Plus, your lovely viewers can tip you directly through apps like Streamlabs. Every donation adds up, making Twitch a fantastic part-time side hustle.
So, Netflix lovers, it's time to Twitch. Get streaming, enjoy, and watch that ExtraCash grow!
7. Viggle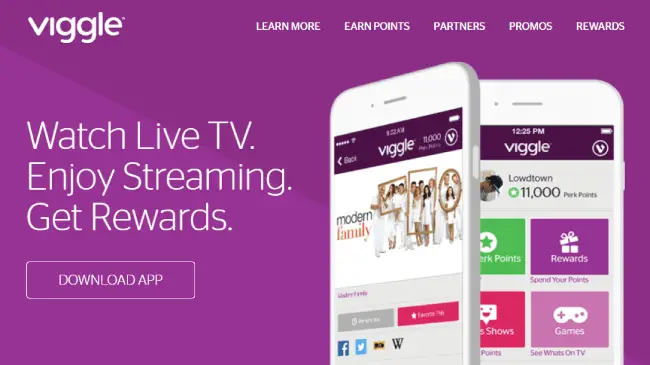 Viggle, a mobile app on the Apple App Store and GooglePlayStore, ACTUALLY pays you for your watching Netflix sessions.
Just check into Viggle before starting your TV marathon. Viggle rewards you with points for every minute you watch – whether it's the latest POPULAR series or the evening news. 
Then, trade in these points for fab rewards like gift cards or music and TV downloads. Voila! Your TV addiction just turned into real money.
Viggle also offers bonus points for fun trivia and polls about the show you're watching, and if you check in for five days in a row – BAM, a Daily Streak bonus!
But hold up – this isn't a full-time job replacement, it's a simple side hustle. And the points system does change, so stay informed about the terms and conditions.
CLICK HERE TO DOWNLOAD VIGGLE APP
Conclusion:
Alright, my dear Netflix lovers, we've reached the end of this TV-licious journey. We've busted the myth, you can indeed get paid for watching Netflix, and we have given you the roadmap to turn your Binge-Watching Netflix into some extra cash. 
With tagger jobs at Netflix, or using Viggle, there's a whole new world waiting for you to explore and earn.
Keep in mind, this won't make you rich or replace your day job. But who can resist earning while lounging on the couch, binging on your favorite movies and shows? 
It's an extra income source that's not only fun, but it's also absolutely dreamy.
Read Next:
Pin it For Later: