When you click the links and ads on this blog, it helps me to pay the bills & keep this site free for you. Thanks for supporting me! For more info, read the Disclosure page.
Whether you are writing an article, book, or crafting a professional email, having a proofreading tool can do wonders. Not only will it make your text more readable, but it also educates you about the correct usage of grammar.
Do you know which tool am I talking about?
Well, it is Grammarly…
It is one of the most popular proofreading tools out there, which has over 20 million active users as per their official website. With so many users using the tool, should you go for it, or is there any better alternative? Is it worth your money and time?
I will answer all these questions in this Grammarly review. But before I begin, let's discuss, what exactly is Grammarly?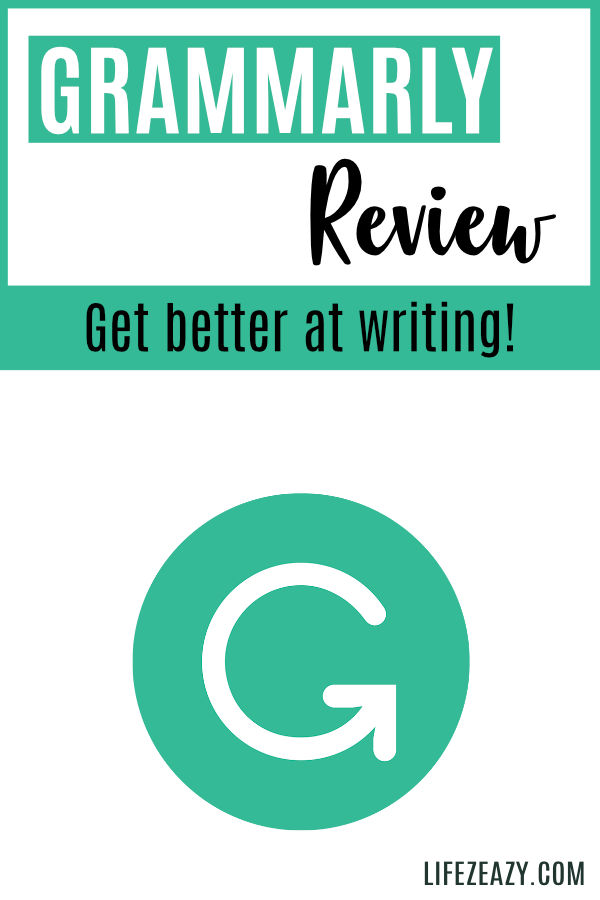 Read More:
What Is Grammarly?
Grammarly is a proofreading tool that helps to check and monitor grammatical errors, spelling mistakes, punctuation errors & typos in written documents.
Written documents such as email, blog post, book, essay & even your comment on a forum or YouTube videos can be proofread with this tool.
Personally, I use this tool along with ProWriting Aid to have error-free text.
Benefits Of Using Grammarly
1. Improve Your Spelling
Spell checker checks all the spelling mistakes in real-time & suggests the correct one.
When you activate the tool, Grammarly will highlight all the wrong spellings with a red underline. To view the correct spelling, you just have to move your cursor over it & click the word to fix it.
You can see an example in the below screenshot.
2. Find & Fix Grammatical Mistakes
Like the previous one, it also detects the grammatical errors from your text & suggests with the correct one.
In the below example, Grammarly is suggesting "was" as the correct word for "were" thus, making the sentence grammatically correct.
3. Find & Fix Punctuation Errors
Punctuations like a full stop, comma, colon, semi-colon have a significant role in English writing. The absence of punctuation in a sentence can absolutely change its meaning.
When you're writing, it's usual to miss them, which can be fixed later from thorough proofreading. But, with Grammarly, you can easily find and fix them with a single click.
A free plan only gives access to basic punctuation errors, whereas the premium plan allows advanced checks.
4. Explore Synonyms
While writing, we tend to write the same words repeatedly, which makes the sentences and paragraphs kinda weird. In such cases, adding synonyms is a great option to make it more readable.
With Grammarly, you can do the exact same thing without even looking for synonyms. All you have to double-tap the word, and it shows you all the synonyms that you can use in your writing.
5. Find Meanings of Unknown Words
Sometimes, you often bump into unfamiliar words that you haven't heard before or maybe heard but don't know the exact meaning.
So, what do you do?
You either search it in a dictionary or search on Google.
With Grammarly, you don't have to do anything because it has an in-built dictionary. Just double-tap the word, and it will pop up a window showing its meaning.

This is an excellent feature for people who always need to look up for such words.
6. Vocabulary Enhancement
This is an impressive feature to make your writing more engaging. When you write sentences, you add bland or vague words that need other words to amplify its meaning.
For example, Ricky walked quietly into the room.
Here, the word quietly is used as an amplify to describe what Ricky is doing. Technically, that's not a wrong sentence. But you can make it more readable if you could replace "walked quietly" with a single word expressing the same meaning. Grammarly solves this problem by suggesting such terms.
In the above example, it will suggest the word "crept" that has the exact meaning. So, the final sentence can be written as – Ricky crept into the room. The word crept makes it clean and sound more professional.
7. Check Plagiarised Sentences & Passages
It happens a few times when your text contains duplicate content. Maybe you copied it from elsewhere, or you took the inspiration from a popular post. Knowingly & unknowingly, having duplicate content is not a good practice.
Now, it is not an easy job to find them unless you have a tool. Surprisingly, Grammarly has a plagiarism checker that highlights the passages requiring citations and provides you the sources from where it is taken from.
Talking about the feature, it can detect plagiarism from billions of web pages as well as from ProQuest's academic databases.
As a blogger, if you write posts for your blog or for others, having a plagiarism checker is a must.
Features Of Grammarly
There are two versions Grammarly offers – Free & Premium.
The free version is best for basic casual writing, whereas the premium version offers additional features and advanced grammar checks.
Here is the comparison table for both of them.
| | | |
| --- | --- | --- |
| Features | Free | Premium |
| Critical Grammar & Spelling checks | Yes | Yes |
| Conciseness | Yes | Yes |
| Readability | No | Yes |
| Vocabulary Enhancement Suggestions | No | Yes |
| Genre-specific writing style checks | No | Yes |
| Plagiarism detector that checks over 16 billion web pages | No | Yes |
In addition to this, here are more features you can enjoy.
Analyze your writing across the web
View explanations of grammar rules
Integrate with Microsoft® Office (Windows only)
Detect contextual spelling and grammar mistakes
Access your personal editor via Grammarly.com
View definitions and synonyms via double clicks
Get performance data via email
Use native desktop apps (Windows and macOS)
Add new words to your personal vocabulary
Access your documents on different devices
Different Ways To Incorporate Grammarly
If you think Grammarly is just an add-on, then you're entirely wrong. Grammarly can be implemented in four ways.
As a Browser extension.
Use Grammarly Application/software
As an add-in for Microsoft word & outlook.
Using the official website
Let's look at each one of them.
1. Grammarly Browser Extension
Grammarly offers a browser extension for Chrome, Mozilla, Edge & Safari that lets you correct errors & find perfect words to express yourself. It proofreads text on Gmail, Twitter, LinkedIn, and nearly everywhere else you find yourself writing.
2. Grammarly App/Software
Do you make grammatical errors while typing a comment or updating your status on Social Media through your mobile?
Well, you do not have to worry about it because you can correct it with the Grammarly App.
It enables a special keyboard that suggests you the corrections while texting. Personally, I use this keyboard on my mobile.
3. Grammarly Software
Similar to the app, you can also install the Grammarly software where you can write and proofread at the same time. It is available for both mac and windows.
3. Add-In for Microsoft Word
If you frequently use Microsoft word for writing articles, essays, or for any written work, then Grammarly add-in will be a great addition. Similarly to the browser add-on, it gets installed in Microsoft word, and you can use its features from there itself.
4. Grammarly Web Editor
Grammarly web tool is where you can write and edit your text online. You don't have to install anything. Just visit their editor page and start typing your text.
Pros & Cons Of Grammarly
Pros
1. Real-Time Editing
With real-time editing, you can view all the errors right away to know what needs to be corrected. This helps you to save time by avoiding copy-paste your text into another tool for proofreading.
2. Pretty Accurate
Grammarly is 100% accurate, which makes this tool quite preferable. Even if it isn't 100% correct, it is always improving and collecting user complaints to have a better user experience.
While this is a great thing, sometimes, you may face problems when you are intentionally misusing the grammar rules to personalize your content.
It's not a problem, but you can find it annoying when Grammarly tool repeatedly highlighting those words. Nevertheless, you can fix it by ignoring or adding it to the Grammarly dictionary.
3. Provide Explanations
Grammarly not only points out the errors but also gives a quick explanation behind it. This can be a good thing for users who can proofread & learn the basics of grammar simultaneously.
You can access this feature by hovering over the errors and then clicking on the Learn more option.
4. Add New Words
Sometimes when you write words that are not real words for Grammarly, it keeps highlighting it. For example, when you write names, slang, or abbreviation, Grammarly points it out as an error.
In such a case, you can avoid it next time by adding those words in its dictionary. To do this, hover over the word and click on the add to the dictionary option.
Cons
1. Free Plan Is Limited
I understand that they want people to pay for their service so that they can make money. But even so, I think a few features could have been made free.
2. Aggressive Advertising
Grammarly is no doubt a great tool, but their way of advertising premium plans is kind of like shoving down to our throat.
I understand they want to make their customers pay for premium plans, but sometimes it becomes annoying & distracting.
3. Not a Budget-Friendly Tool
Grammarly plans are not cheap, at least for those people who don't want to spend extra money. There are other proofreading tools that are affordable that offer somewhat the same features. (more on this next)
How Much Does Grammarly Cost?
As I already talked about its premium plans, now let us take a look at its pricing.
I think its a bit pricy compared to ProWriting Aid that provides more features at a low price. On the one hand, Grammarly charges around $30 for a month, whereas Prowriting Aid offers more features at $20 a month.
For the annual plan, you need to pay $11.66 a month, whereas ProWritingAid is just $4.94 a month. Clearly, Grammarly is overpriced. No doubt, it is a great tool, but I would prefer ProWriting Aid more because of its extensive features at a low price.
What Do I Think About Grammarly?
There are so many things I like about Grammarly. But most importantly, I love its text editor because of its better user experience. I do not use any other text editor to write my post. Be it WordPress or anything. Instead, I switch on to the Grammarly's text editor to write from there.
I do not know how I should express it, but when I use it, I never had any writer's block. The text editor at the left side and alerts on the right side with other options make it worth writing. That is just me!
Apart from this, I like all the features it provides that make my content more readable. But, I do have an issue with the price, and I think it is not budget-friendly for users who could not afford it. Nevertheless, they can always choose ProWriting Aid instead, which is cheaper.
Personally, I use both of them, i.e. Grammarly's free version, and ProWriting Aid's premium version, to proofread my texts.
Final Verdict – Grammarly Review 2020
Whether you are a pro or a casual writer, you can definitely install Grammarly to proofread your text. Even though you can get more features in the premium plan, a free plan is enough if you know the basic grammar.
But, if English is not your first language, and you do not want to waste time finding grammatical errors? The premium plan is definitely worth a buy if money is not an issue.
Let me know what you think.