This post contains affiliate links. For more info, you can read my
Disclosure
page.
There are many untapped sources on the internet from where you can learn anything online without even spending a dime. 
Unaware of this, many bloggers spend a lot of money on different courses, when in fact they can learn the same thing for free.
That is why I will be discussing about a website known as Skillshare from where you can access paid video courses for free. 
Whether it is about On-Page SEO, Off-Page SEO, Keyword research techniques or link building, you can learn anything for free.
When I started blogging, I took numerous SEO courses on Skillshare to enhance my blog traffic.
In fact, I started to drive organic traffic right from the second month of blogging. All credit goes to the Skillshare video courses.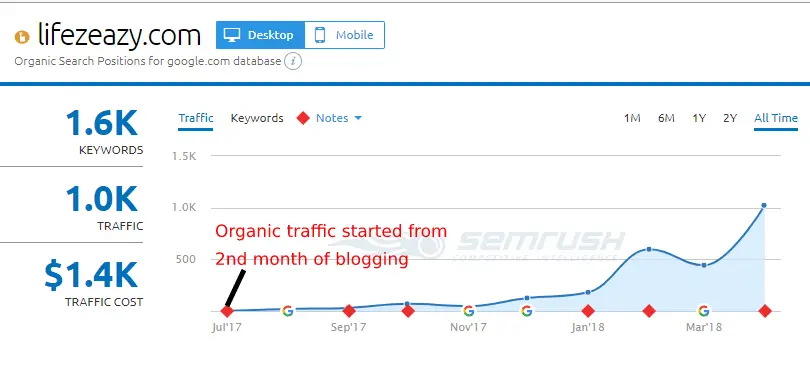 To be honest, It's not that difficult until you know the right strategies & that's what Skillshare is all about.
You get to learn from the experts who provides you everything that can be implemented on your blog.
In this article, I will talk about how you can use Skillshare to access these courses for free and will also list some of my favorite courses that I took to learn about Search Engine Optimization.
>>Read Next:
CLICK HERE & START TAKING SEO COURSES FOR FREE
WHY IS SEO IMPORTANT?
If you are damn serious about driving traffic from Google, then there is no doubt, SEO is very much important for you.
Think about it, what if one day Facebook or Pinterest shuts down which might be your primary source of traffic?
Hope it doesn't happen, but it will deeply affect both your income & traffic . You see, depending on only one source of traffic is not quite a good idea.
You should have multiple sources of traffic to your blog to play it safe. If I talk about which one is the best, then my vote will always go to the organic traffic due to its targeted nature.
If you don't know what targeted is,  then it means the readers coming from Google are more likely to take an action which results in more income & sign-ups.
Thats why I consider SEO as an important part in my blogging strategy to have long-term gains.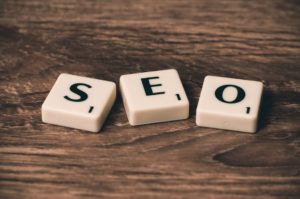 How To Learn SEO Online For Free Using A Special Resource
Click To Tweet



HOW TO LEARN SEO?
There are numerous articles on the internet which you can refer to learn SEO right now. You can either refer MOZ, Backlinko or Neil Patel.com. 
But the thing is, there are tons of article related to SEO on these websites. Once you visit them, you will be kinda confused about what to read first. 
To completely understand this scenario, let's take an example of a photoshop course.
Consider yourself as a beginner in Photoshop who has no idea how it works. Now, your tutor won't teach you all the advanced steps in the beginning.
I mean he will start with the basics and then move on to the advanced ones.
Likewise, if you are a complete beginner, you should learn SEO from the basics to advance & that's what I will suggest.
But how do you do that?
The answer is Skillshare.
Using Skillshare, you can take video courses on any subject. Be it art, design, animation or anything, you can literally learn all of them for free.
But as we are talking about SEO, so I'll just stick to it.
There are numerous detailed courses available on Skillshare both free & paid. Usually, the best courses are the paid ones. (Ah, paid? I am leaving. But wait, there is a hack)
If you go and check out any course on Skillshare, each one of them are divided into various topics.
So, if you are just getting started, then these video courses will surely guide you in a much better way than reading those articles.
Now, it doesn't mean that I am saying to avoid them. Actually, you must read them as well to increase your SEO knowledge. I mean, who want to miss free knowledge?
Also, the courses are made by those experienced people who are mostly SEO consultant and they are just spilling their secret in their courses. Isn't that amazing?
So, if I got your attention, then lets get into detail.



LEARN SEO USING SKILLSHARE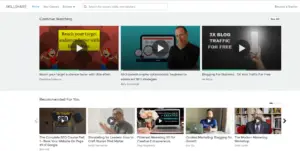 Skillshare is one of the best websites to take video courses for learning anything online for free. You can literally find any topic related course within this website.
Through these video courses, you can at least get a good hold on SEO.
Infact, these courses literally helped me a lot to improve my site optimization which has resulted me a good boost in my organic traffic.
Basically, a course may range from 10 minutes to over 6 hours. All of them are divided into various topics which makes it easier to understand.
Now as I talked earlier, Skillshare offers both free & paid courses. You can literally sign-up and enjoy all the free ones.
However, you won't be able to access the paid ones which is kinda sad.
But you don't have to worry because I will give you a hack to access all these paid courses for FREE.
But before that, let me suggest you some good courses that I have already taken and will be a good choice for you.



RECOMMENDED COURSES ON SEO
I have taken many courses and based on that I am suggesting a few SEO based courses that can be helpful for you. Some of them are kinda old, but still worth watching it.
Apart from these, you can search more by exploring Skillshare.



1. LEARN SEO TO GROW YOUR WEBSITE

Here is the course breakdown:
What is SEO and how do search engines rank websites

Setting up our project website

Measure Existing Traffic with Analytics

Choosing Keywords

Onsite SEO (Internal Linking, Content, Meta Tags…)

Offsite SEO (Link Breakdown, Building Backlinks…)

SEO Tools for keyword rankings and backlink checkers

Measure Traffic and Keyword Rankings

Do's and Do Not's, Tips and Tricks
2. INTRODUCTION TO SEO
Course Breakdown:
Introduction

An overview of SEO

What is SEO strategy?

How do I use analytics to measure success?

Ranking Factors

Debunking myths & misconceptions

Audience, keywords, content strategy and on-page optimization

Crawl friendliness & external links

Moment Lens: How can we evaluate the strategy?

A new post: How can we make the most of SEO?

Content tips and tricks

Building a culture of SEO success
3. KEYWORD RESEARCH LIKE A PRO
Course Breakdown:
Keyword Funnel

How to do Keyword Research Part 1

How to do Keyword Research Part 2

Keyword Mapping

Keyword Tracking
4. BOOST YOUR WEBSITE SPEED WITHOUT ANY CODING
Here is the course breakdown:
Introduction

What is website speed?

How to test your website and to analyze the results?

Easy warming ups by cleaning your website and deleting all the unwanted data.

Clean up your broken links

Stay safe! Learn how to backup your site

The trick I use to optimize my images up to 90% while keeping up their quality!

How to optimize your video

The best way to optimize your database and boost your website performance.

How to solve your hosting problem

Caching Plugin: The one thing you can use to improve your speed in one minute

The SECRET trick I use to simplify my website code WITHOUT doing any coding!
5. HOW TO USE GOOGLE ANALYTICS TO SET YOUR SEO STRATEGY
Here is the course breakdown:
The best start of SEO

How does Google work?

What is a SEO strategy?

Google Analytics: Add to your site

Google Analytics: See your statistics

Analysis 1: Your favourite pages

301 redirect

Analysis 3: Returning visitors

Skillshare Project & Worksheet 

HOW TO SIGN UP FOR SKILLSHARE ACCOUNT?
If you simply sign up for a Skillshare account using the free plan, you will be able to view only free courses.
However, if you want to get access to the paid courses for free, then you need to choose a plan. Don't worry, you won't be charged anything.
You can use my affiliate link to get free access to Skillshare for straight 2 months.
This means for the next 2 months, you can use their service for free which gives you the access to any paid course you want.
I literally took almost 20 courses within these 2 months.
So, if you too want to take advantage of this offer, then let's see how to sign-up for Skillshare for the free access.
To do that:
Click here (my personal link) to sign up for a Skillshare Account. If you don't click this link & instead directly sign-up, you will only recieve one month free trial. However, with my link, you will get 2 months free trial.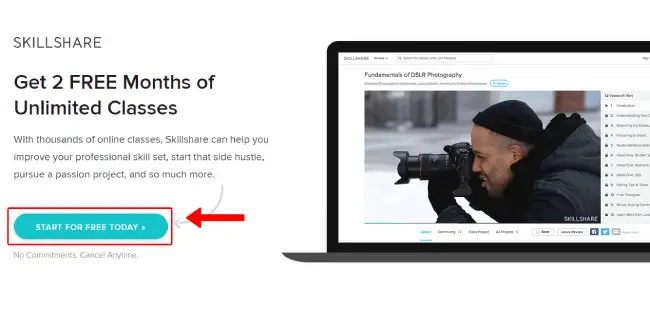 Next, fill in all the details.
Now, you need to enter your credit/debit card or Paypal email address. Don't worry, you won't be charged. However, make sure to cancel your free trial before 2 months. (Skillshare will automatically notify you via e-mail when your free trial is about to end).
Here, I will be going with the PayPal option.

Enter your PayPal email address and click "Next".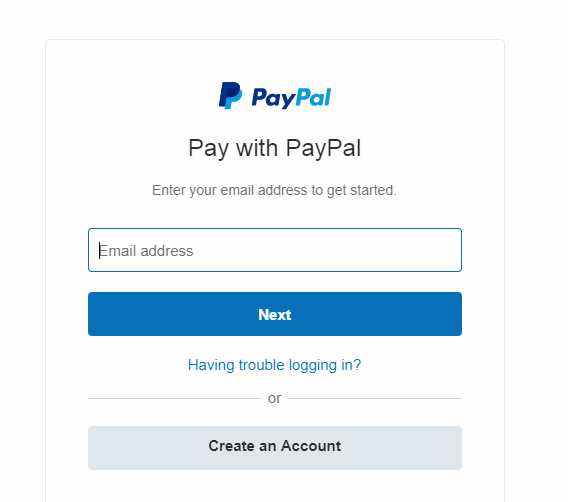 After that, review your details and click "Agree & continue".
Congrats, you can now use Skillshare for free.

Now, you can choose your interest & click continue.
Based on your interest, Skillshare will suggest you some courses.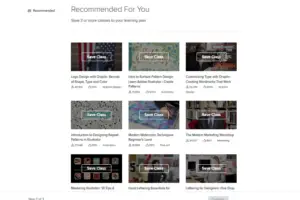 Next, search for my suggested courses via search bar and you are good to go. Enjoy.
HOW TO CANCEL FREE TRIAL PLAN ON SKILLSHARE?
If you really liked their service, you can always upgrade your plans.
However, if you think that you are not yet ready to pay for their paid plans, then you can straight away cancel their free subscription.
To do that, go to your "Account settings" page and click Payment option.
Here you can clearly see the "Cancel membership" option. Click it and your subscription is cancelled.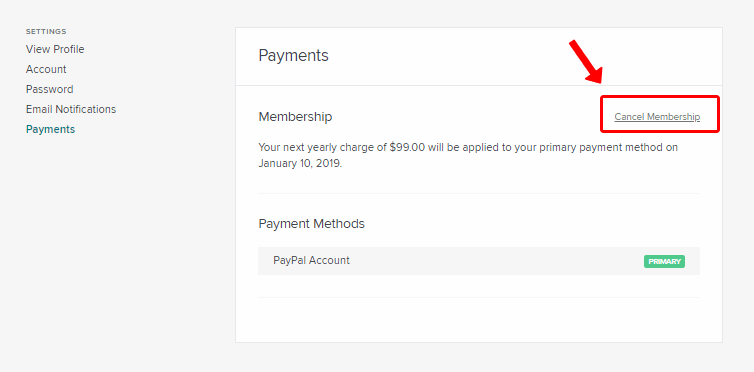 OVER TO YOU
To be honest, it has really helped me a lot to learn about SEO. I always regret that I came to know all about this quite late.
But nonetheless, its definitely worth it. So, if you darn excited to explore Skillshare, then go and try it.
If you liked this article, then don't forget to share and pin this content. Cheers.
CLICK HERE & START TAKING SEO COURSES FOR FREE