This post contains affiliate links. For more info, you can read my
Disclosure
page.
There are many untapped sources on the internet from where you can learn anything online without even spending a dime. 
Unaware of this, many bloggers spend a lot of money on different courses, when in fact they can learn the same thing for free.
Today, I will be discussing a website known as Skillshare from where you can access paid video courses for free. 
Whether it is about On-Page SEO Tactics, Off-Page SEO, Keyword research techniques or link building, you can learn anything about them.
When I started blogging, I took numerous SEO courses on Skillshare to enhance my blog traffic. In fact, I started to drive organic traffic right from the second month of blogging. All credit goes to Skillshare video courses.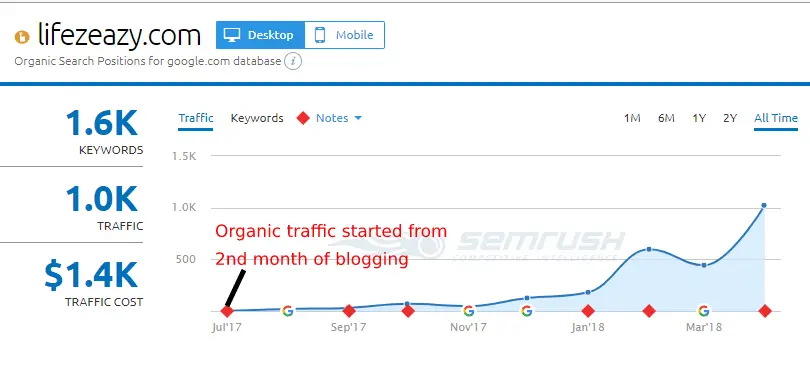 To be honest, It's not that difficult to drive organic traffic until you know the right strategies & that's what Skillshare is all about. You get to learn from experts who provide you with deep knowledge about SEO & you can implement the same on your blog right from the start.
In this article, I will talk about how you can use Skillshare to access these courses and will also list some of my favorite courses that I took to learn about Search Engine Optimization.
>>Read On:
CLICK HERE & START TAKING SEO COURSES FOR FREE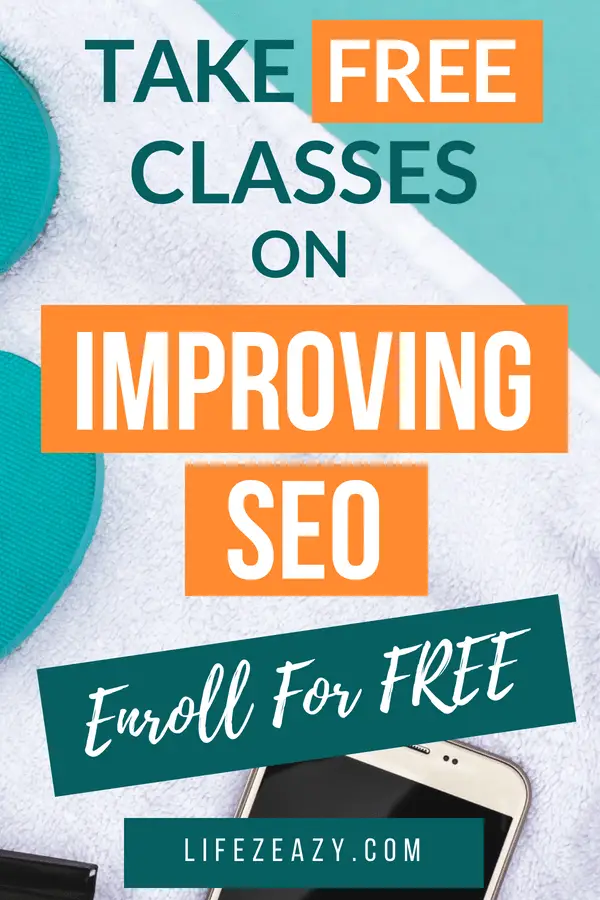 This post contains affiliate links. However, I only suggest those products which are trustable. If you buy or signup anything using my link, I get a small commission which helps me to keep this blog running. For more info, you can refer my Disclosure page.
WHY IS SEO IMPORTANT?
SEO gives you the power to make your blog and its content be found on the search engine. The traffic coming from the search engine is considered highly targeted which has the potential to take action.
Not only you can make money from such traffic but you can also add them to your e-mail list.
I have seen many websites who are running for past 1 year but their website isn't optimized for search engines. The problem with them is that they just choose a topic and simply write about it. That's fine as they are writing for their readers & subscribers.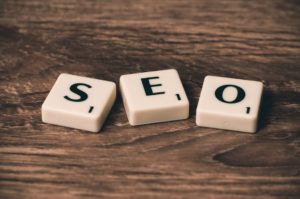 But, according to me, you should also write for the search engine as well because if you are writing just for your readers then forget about driving traffic from the search engine.
Surely, you will get traffic from social media promotions, forums etc, but as soon as you stop promoting your content, that traffic will slowly diminish. Thus, it is very important to pay attention to search engine traffic so that you shouldn't just rely on social media. 
How To Learn SEO Online For Free Using A Special Resource
Click To Tweet



HOW TO LEARN SEO?
There are numerous articles on the internet which teach about SEO. No doubt, it is good but it wasn't for me. I believe, if you want to get hold of something, you need to start at an amateur level & then move towards the advanced level.
So, that's when video courses came into play. Video courses are the best way to learn about SEO because not only they provide valuable knowledge but also you can visually see what the person is trying to teach through demonstration.
But sadly, many video courses available on the internet are paid and free video courses don't have enough quality that paid courses offer.
But what if we can access these paid courses for free?
That's right. it is possible with Skillshare



LEARN SEO USING SKILLSHARE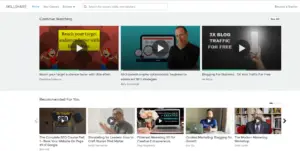 Skillshare is one of the best websites to take courses for learning anything online for free. It provides video-based courses which are great if you are more into video than text.
Through videos, they teach us exactly how to do SEO and what tools are required. The courses available on Skillshare are provided by experts who have a good experience in their respective field.
Basically, a course may range from 10 minutes to over 6 hours which are divided into small videos topic-wise thus it makes the user engaged without even getting bored.
Before I should tell you how you can take the benefit of their service, let me tell you one thing. Skillshare offers paid courses in the form of monthly or annual membership.
But you don't have to worry as I will teach you exactly how you can use Skillshare to avail these courses for FREE.



RECOMMENDED COURSES ON SEO
I have taken many courses and based on that I am suggesting a few SEO based courses that can be helpful for you. Also, you can search for other courses as well.



1. SEO (Search Engine Optimization): Beginner To Advanced SEO Strategies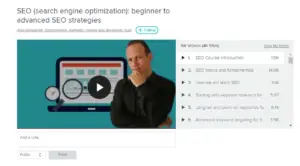 This course is provided by Alex Genadnik who is an entrepreneur, marketer, mobile app developer & business coach who has helped more than 1000 entrepreneurs.
This course talks about different SEO strategies from beginner to advanced level. The duration of this video guide will be around 4 hr 55 min.
Though it is a year old, still this course provides a lot of value about SEO. I recommend this to all the newbies & people who are searching for some advanced level SEO.
2. Introduction To SEO: Tactics And Strategy For Entrepreneurs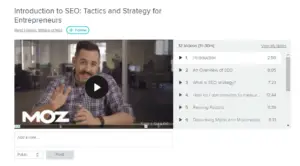 This is provided by none other than Rand Fishkin. This course is best for entrepreneurs, startups, freelancers, web designers, small business owners, copywriters & junior marketers.
It has a total of 12 videos which is around 1 hr 30 min long combined.
3. Profitable Keyword Research: The Complete Step-By-Step Guide To Keyword Research

If you don't know how to do proper keyword research, then this course will tell you exactly how you need to do it. This is provided by Christine Maisel who is a designer, SEO & Founder of Portable Entrepreneur.
This video guide has 33 videos which are around 1hr 11 min long combined.
4. Link Building: How To Build Back Links To Dominate Google

This video guide is a little old but still, it provides a lot of value. This is also provided by Christine Maisel who talks about different link building strategies.
You will get to know exactly how you can build backlinks for your pages that helps it to get ranked well. Also, what you shouldn't do that may result in Google penalty. This guide has 39 videos which are 1 hr 39 mins long combined.
So you see, these are a few courses that I will suggest to get started with SEO. Still, there are tons of courses available on Skillshare which is provided by different Entrepreneur.
But before taking any course, you need to sign up for Skillshare account and apply for their free membership plan which is what I am going to talk about now.



HOW TO SIGN UP FOR SKILLSHARE ACCOUNT?
If you simply sign up for Skillshare account, you won't be able to view all the videos of a particular course & they will appear locked. So, it is important that you should opt for their free membership plan to get access to all the videos.
To do that:
Click here to sign up for Skillshare Account.

Fill in all the details.
Next, you need to choose either a monthly or annual membership plan

.
Next, you need to enter your credit or debit card details. Don't worry, you won't be charged. However, make sure to cancel your free membership before 2 months. (Skillshare will automatically notify you via e-mail when your free trial is about to end).
Click on "Start Your Free 2 Months" button. That's it, you are done.

Now, you can choose your interest & click continue.
Based on your interest, Skillshare will suggest you courses.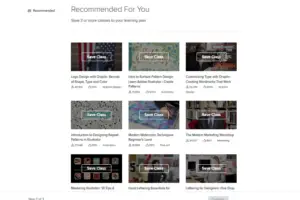 Next, search for my suggested courses via search bar and you are good to go. Enjoy, your free courses in 2 months.
OVER TO YOU
To be honest, it has helped me a lot to increase my blog traffic. Whenever I write a new piece of content, I always follow all the SEO guidelines which enable me to drive organic traffic within 2-3 months.
If you also need the same result, then start implementing SEO on your blog. That's all folks, If you find this article helpful, then do share it with your friends. Cheers.
CLICK HERE & START TAKING SEO COURSES FOR FREE
>>Read Next: 7 Websites to learn any skill for free