This post contains affiliate links. For more info, you can read my
Disclosure
page.
I guess you will agree with me when I say that driving Organic traffic is kinda hard. As Google is becoming strict day by day, ranking on the first page is becoming like a dream.
However, If you will optimize your site the right way by using white hat SEO. Then, with little patience, you can rank on the first page of Google.
No seriously, I am not joking. It's all about the right kind of SEO strategy that should be implemented on your website. And believe me, it will do wonders after 3-4 months.
Well, you may have heard that organic traffic takes 4-6 months to build. But if you look at my following organic traffic stats, I have been blogging for 1 year & already started driving search engine traffic to my website from the 2nd month itself.
It isn't that much but I think it is better than other websites who started at the same time. And I am sure that after 12 months, my organic traffic would be in thousands. I haven't done any link building nor guest posting yet. 
If you look at the following website stats which isn't properly optimized for SEO, the traffic starts after 4-5 months. This website was created 3 months prior to my site but still, it has less organic traffic. You can see the difference.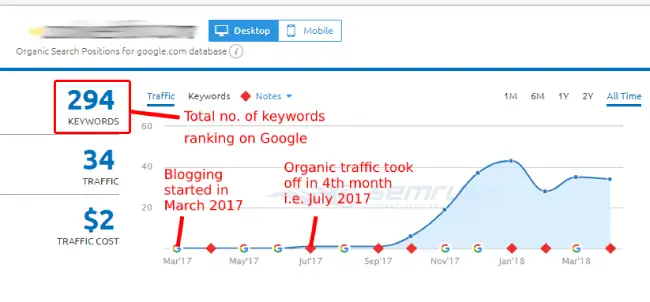 No, I am not bragging. I am just letting you know that you can also drive organic traffic right from the start by doing exactly what I do.
Quite frankly, it wasn't easy for me as a newbie. So that's why I took so many courses on SEO which helped me to achieve all this.
In this article, I will show you exactly how I optimized my site so that you can also attract search engine traffic. But before I tell you, if you are new to SEO, then let's start with the basics.
>>Read Next: Courses I took on SEO with the help of a free trial
SEO GUIDE FOR BEGINNERS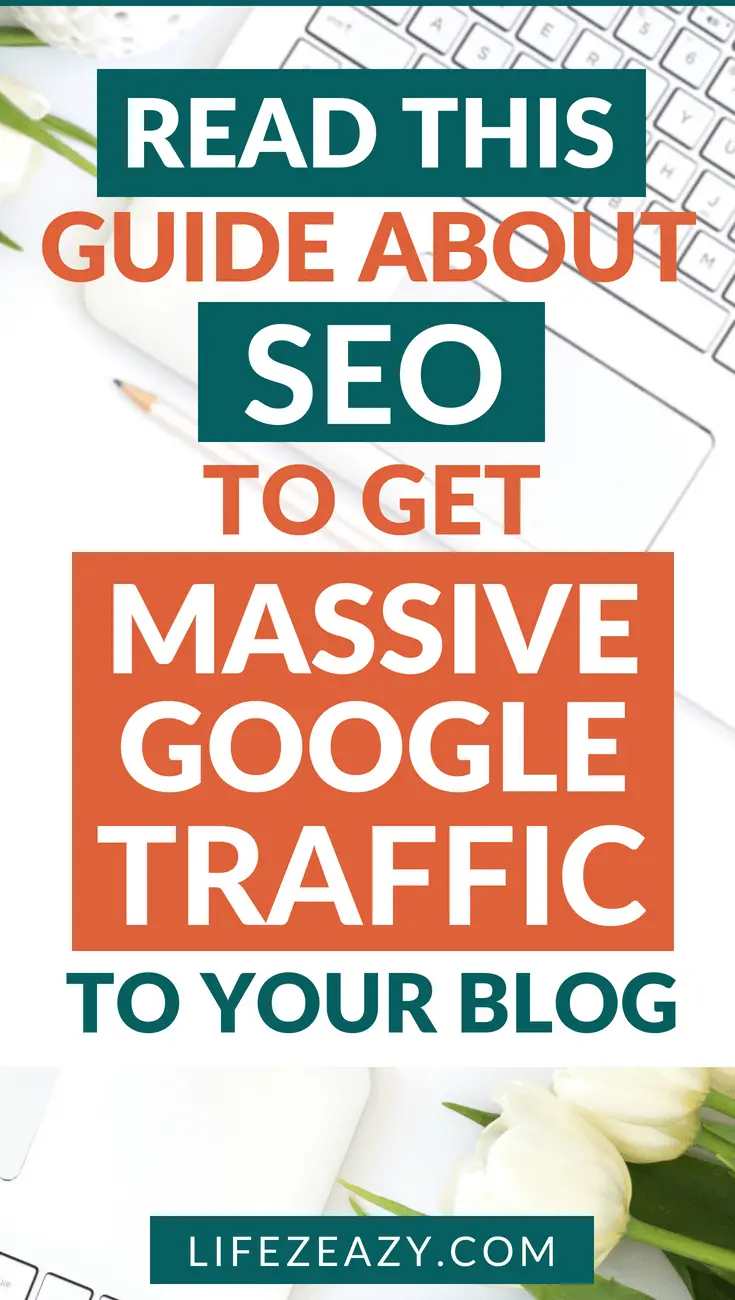 HOW DOES SEARCH ENGINE WORK?
Whether it is a trending topic or a recipe for your favorite cookie, everybody browses to their favorite search engine just to dig out the information.
So what you do, type some words, hit search and BAM, a list of page results pops up. Have you ever wondered how those pages are relevant to your keywords?
Well, that's a secret! Lol kidding. To be precise, the search engine works in three processes that decide which pages to show up while searching.



SEARCH ENGINE PROCESS
Crawling –  When a search engine sends its spider or bots to find content on the internet, then this process is known as crawling. Crawling helps search engines to dig out new information on the internet. Therefore, it is necessary that a website must have a nice structure so that the bots can easily crawl it.
Indexing – After crawling, search engine analyzes the information, process it and organizes in such a way so that it can be easily retrieved for the specific keyword.
Querying – This is the final step where a search engine decides which information to show up for the relevant keyword while searching. Thus, in this way, it shows you the results containing various pages that are relevant to your keyword.



WHAT IS SEARCH ENGINE ALGORITHM?
Every search engine has its own algorithm to process the data. Whether it is Google, Yahoo, Bing or Yandex, they all have their own algorithm that helps them to index pages on their database.
So, a search engine algorithm is a program that analyses the unique characteristics of each webpage and indexes it accordingly. This helps search engine to decide which pages to pop up while searching.


WHAT IS SEARCH ENGINE OPTIMIZATION?
Search Engine Optimisation is basically a technique where you optimize your website & its content for the search engine. In this way, Google and other search engines can easily crawl, index & then serve the content to the readers.
If you are waiting to see your web pages on the first page of Google. Then instead of praying to God, it's better to optimize your site by doing the right kind of SEO (we will discuss this in a couple of minutes).
WHAT ARE THE TYPES OF SEO?
Yes, you heard it right. There are different types of SEO you must concentrate while performing it. Following are the three types of SEO.
White Hat SEO – When you follow all the guidelines of the search engine in order to index your content, this type of optimization is known as White hat SEO.
Black Hat SEO – When you don't follow the guidelines of the search engine and try to index the content with shortcuts or doing things which are against the guidelines, then this type of optimization is known as Black Hat SEO.
Grey Hat SEO – When you partially follow both white hat and Blackhat SEO to index the content, then this type of optimization is known as Grey Hat SEO.
To let you know the seriousness of these types of SEO, let's just look at an example
There are 3 ways to pass an exam.
You can study the whole syllabus (White Hat SEO) & then pass an exam. No risk involved.

You can cheat (Black Hat SEO) to pass an exam. But, you may get caught in cheating & rusticated from the school.

You can partially cheat & partially write what you studied (Grey hat SEO) to pass an exam. Still, there is a risk of getting caught.
By now I am confident that you have understood the importance of SEO & which one to use. So, it's up to you to decide how you wanna pass an exam. *wink*
Never use any shortcut methods for ranking purposes because sooner or later, Google will catch you & get your site unindexed from their search engine which is really really bad.
WHY IS SEO IMPORTANT?
A search engine is where people usually search for contents by typing appropriate keywords. If you optimize your content for the search engine, then people can easily find your content which will result in highly targeted traffic to your blog.
For instance, If you are using any affiliate links in your content, then you can get more sales with search engine traffic which obviously results in more income. Therefore, SEO has a great importance if you want to have a lot of targeted traffic that actually takes action.



DIVISIONS OF SEO
Everybody wants to place their website as high as they can on the search engine. This will not only help them to drive massive traffic to their blog but also give more exposure to their website.
To achieve that milestone, You need to optimize your post & pages. To do that, you need to concentrate on 3 things.
Keyword Research

On-Page SEO

Off-Page SEO



WHAT IS KEYWORD RESEARCH & HOW TO DO IT?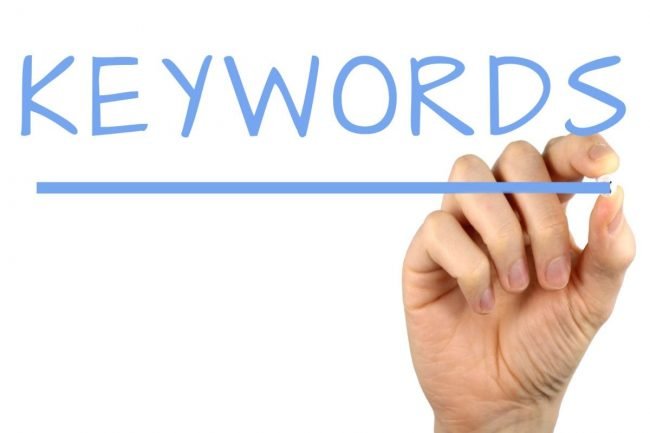 Keyword research is a practice to find those popular words or phrases that people use to search for a specific topic. Targeting those keywords in your content or page can help it to rank on the search engine.
To be honest, keyword research takes time because we need to look at many factors before finally deciding on the main keyword. 
If you apply those factors while doing keyword research, you can surely rank them on the first page within 2-3 months.
Apart from that, a good keyword research requires a good keyword research tool. There are many tools available on the market. But I prefer to use KW finder because it helps to find out long-tail keyword with ease along with its difficulty score. You can check below article for the same.
>>Related Post: Beginner & Advanced Keyword Research method to find great keywords



WHAT IS ON-PAGE & OFF-PAGE SEO?
On-page SEO relies on the elements of your website i.e.
Quality of code

Technical setup

User friendliness of the site

Textual & visual content
While doing On-page SEO, all you need to concentrate on optimizing individual pages. You can do that by optimizing the content around certain keywords. However, there is a lot more stuff involved which we will discuss shortly.
Whereas Off-page SEO revolves around the activities that are done outside the website such as
Link building

Social Media Sharing

Forum sharing

Blog commenting



HOW TO DO ON-PAGE SEO?
The advantage of doing On-page SEO is that you have full control over optimization which is not in the case of Off-Page SEO. So, instead of ignoring it, you should take the full advantage.
I have seen many bloggers who don't optimize their content for SEO. They are totally missing out a lot, to be honest. If you start concentrating all this at the very beginning, you will surely gonna see a better result in coming 6 months.
Now let's talk about what should you do when you find your main keyword after keyword research. Obviously, you need to do On-Page SEO on your content. To do that, you need to enter your main keywords in the following areas
Blog title

Permalink or URL

Headers H1 H2 H3

Meta Description

Body Of The Content
You can also include synonyms and relatable keywords in headers & body of your content.
As this is a brief & long topic in itself, I have already covered all this in an article where I talk about various On-page SEO tactics that I follow to optimize my content. You can check that out.



HOW TO DO OFF-PAGE SEO?
Before practicing Off-Page SEO, make sure that you have high-quality contents. I mean articles that are detailed & have more than 1000-1500 words. Most importantly the content must be helpful for readers. I mean to say, problem-solving content.
So when you are ready with your contents, then you must concentrate on Link building



WHAT IS LINK BUILDING?

When a website links to another website, that link is known as backlink & the process of acquiring backlinks from other websites is known as link building.
Sounds easy right. but actually, it is tougher than On-page SEO. Link building doesn't mean that any website links to your website will improve your site ranking.
If it was that easy, then my website would have been on top. Joking! But, I wish it was possible 🙂
As a matter of fact, you will only benefit from link building when the linking site is a high authoritative site which falls in your niche.
Backlinks from the low authoritative site don't add much value for SEO.
So, keep a watch on sites that are linking to your site. If you find any inappropriate site linking to yours, just disavow them.
Also, instead of focusing on creating plenty of low-quality backlinks. Try to focus on creating a few high-quality backlinks.
TYPES OF BACKLINKS
There are 3 types of backlinks that you can incorporate into your link building strategy.
Natural Backlinks – These types of link are made naturally without any action. For example, suppose you wrote a high-quality content. Other websites found your content useful. So, they linked their page with yours. Thus you got a natural backlink. It is the best backlink that you can get & Google also loves that. But it takes time to build such backlinks.
Manual Backlinks – When you ask other bloggers to link their website with yours by emailing them or submitting sites to directories or buying links. The links generated are manual backlinks.
Self-Created Links – When backlinks are created by you, these are known as self-created backlinks. It adds the least value to SEO because many people use it for spammy activities. However, you can incorporate these types of backlinks on your link building strategy but shouldn't be done aggressively. Because that will trigger Google spamminess which will lead to consequences. Examples of self-created links are blog commenting, forum signature, guestbook signings etc.
To learn more about link building, you can refer to this detailed guide by Backlinko where he discusses different methods of link building.



OPTIMIZE CONTENT FOR RANKBRAIN TO IMPROVE SERPs RANKING

Last year, Google has introduced a new feature that is the third biggest factor responsible for better ranking in SERPs.
I guess many of you aren't aware of this term. So allow me to explain it.



WHAT IS RANKBRAIN & WHAT SHOULD WE DO ABOUT IT?
RankBrain is a machine learning system that learns from user interaction. This helps Google sort their search results and rank content accordingly.
Hold on, you didn't get it, right? Let me give you an example
Suppose there are two articles on the first page of Google. One is at number 3rd position (yours) and another article (competitor) is at 1st position. 
If a user checks out the competitors content and finds the article TERRIBLE. He will just hit the back button and looks for another one. 
In the same manner, if a user checks out your article and finds it to be an amazing one. He will probably stick to it and interact with it more.
This will signal RankBrain that your content is actually likable among readers. If the same thing is done by the majority of readers i.e they are interacting with your content more & less with the first one.
Google will give a boost to your article in terms of ranking whereas it will also demote the number 1 ranking content.
How does it find out?
By measuring the Dwell time & CTR. Dwell time is the length of time that a visitor spends on a page before returning to the SERPs. More is great & less is bad.
CTR means click through rate. To understand it, let's take an example. If the first page of Google has 10 search results & one of them gets more than the average CTR, then Google will place it higher in ranking.
I hope you get it, why these signals are very important for rankings.
Therefore, create great & engaging content that hooks the readers on the edge for a longer time.



OPTIMIZE FOR VOICE SEARCH

This is a new feature that readers are taking advantage to search on Google. Basically what happens is, instead of typing, users are using their voice to search on Google.
You don't need to worry about this feature until & unless your content is ranking on the first page. But if it is ranking, then you need to optimize your content for voice search.



HOW TO OPTIMIZE CONTENT FOR VOICE SEARCH?
The answer is simple:
Include questions (answers) in your content.
Let me tell you, the majority of readers always ask questions while voice searching. I guess you are also doing the same thing.
So simply include different questions related to your content. You can find such questions on Quora. Simply type the main keyword there and look for all the questions people are searching for.
Take note and include them in your content & answer them. This will surely boost your voice search ranking



HOW TO OPTIMIZE WORDPRESS SITE FOR SEARCH ENGINE TO BOOST ORGANIC TRAFFIC?
Well, well, well even after you apply On & Off-page SEO to your site, you won't see the desired result if your site isn't structured rightly for the search engines.
To tackle it, there are a few things you should perform before doing any SEO activities.
Doing these things will make your site prepare to get maximum exposure from SEO. So more exposure means more indexing. And more indexing means more traffic.
Following are the things to look at:



1. CHECK OUT SITE VISIBILITY OPTION
There is an option in WordPress where you can hide your website from search engine so that they won't index it. The first thing you need to check whether you have enabled this option or not.
In order to do so, simply go to settings > Reading Page. Scroll down and check whether you have enabled this option. If so, then disable it immediately.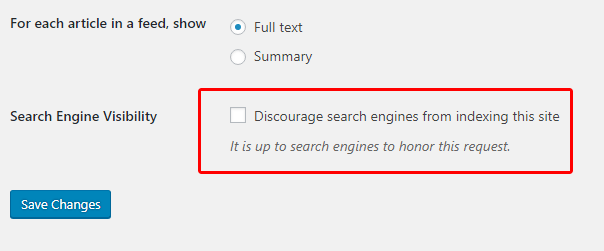 This option is only useful when you don't want the search engine to crawl the website. The reason for this might be insufficient content, incomplete site design etc. Once done, then you can disable it for indexing.



2. FOCUS ON PERMALINK (URL) STRUCTURE
Permalink structure should contain such words that describe your content. This means you should include your main keyword in the URL. Some of the examples are
www.yoursite.com/main-keyword

www.yoursite.com/category/main-keyword
URL structure as shown below should be avoided as they are non-SEO friendly.
www.yoursite.com/?p=17478

www.yoursite.com/archieves/456
You can see that by looking at above URLs, you can't guess the content as they are not appropriate in the eyes of SEO. In order to set up your permalink. Go to settings > permalinks page & choose the appropriate structure.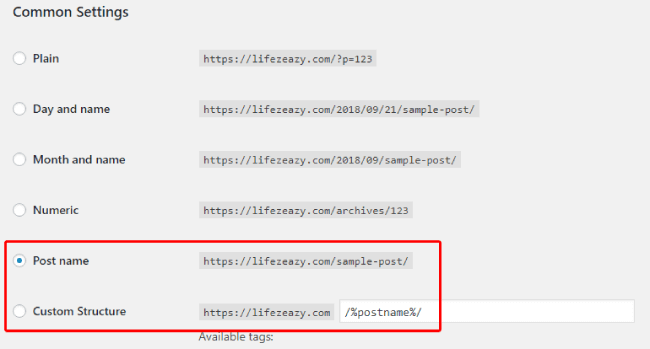 I will recommend going to either post name or custom structure. Using custom structure, you can include category name in the permalink.
I also advise that if you are blogging for a quite long time, then you don't need to change it as this will lead to broken links. With broken links, people might won't able to access the web pages until a redirection is done.
3. INSTALL YOUR BEST BUDDY "YOAST PLUGIN"
Well, if you want a plugin to guide you through all the technical optimization for your site. Then, drop everything & install Yoast Plugin.
I highly recommend to install it because this will not only help you with On-Page SEO but also helps you to write great content by giving readability advice. You can read this guide on how to install & set up the Yoast plugin.



4. ADD XML SITEMAP
A sitemap is a file that lists every page of a website so that the search engine can find all the content in one place. It is a must thing to do which helps to index your website quickly.
Using Yoast plugin, you can automatically create a  sitemap for your website. You can check it out by going to the link www.yoursite.com/sitemap_index.xml
You can refer to this guide on how to create & submit a sitemap for a WordPress site.
5. ADD SITE TO GOOGLE SEARCH CONSOLE
Google search console is a set of tools offered by Google. It helps website owners to track indexing status & check the visibility of the website.
If you have questions on your mind such as
Whether Google is indexing your content?

What search term are readers using to find your content?

How often your pages are clicked?

Is there something wrong with your website?
Then search console will help you find such pieces of information that will further help you to analyze your site. You will be able to know what is working & what is not working on your website.
You can read this guide on how to add WordPress site on Google search console.



6. START DOING INTERNAL LINKING
As the name suggests, internal linking means linking your page or post with one another.
According to experts, Search engine assigns page score (page authority) to each page which depicts how well that page will rank on SERPs (Search Engine Result Pages).
Well, Google never disclosed the factors that help to increase page authority. However, many SEO experts say that interlinking is one of the major factors that impact this score in a good way.
That's how much important is internal Linking. Apart from that, it also helps to
Decrease bounce rate ( indicates how much pages has been browsed by a single visitor on a single website. Less percentage is good whereas high percentage is bad)

Increase user interaction time

Improves indexing

Increases SEO score
You must also check broken links on your blog so that you don't lose any link juice. Additionally, it also stops bots from crawling your site.




7. HOW TO STRUCTURE SITE BY INTERNAL LINKING?
Crawling is very much important in SEO. If your pages are not indexed, people won't find them on the search engine. So you have to make sure that crawlers are easily crawling all the pages of your website.
Now, How Would You Do That?
Simple, by interlinking your internal pages with each other.
Now here is the catch that most people don't recognize.
It is good that you are interlinking your internal pages but there is a strategy that you should apply for better crawlability.
You don't want to experience that bots are only crawling one or two pages before crawling away from your website. Therefore, you have to take the full advantage of crawling.
Make sure that if a bot is crawling a single page then it should be able to crawl all the other pages as well. That's when your internal linking strategy works. To do that
Find your high authoritative page from every category. Like for blogging category, it must be a "How to start a blog guide" page.


Now link all the relevant blogging category post to this page by anchor text. Make sure that you are not repeating the anchor text. (By the way, the phrase or words you type to link a page is known as anchor text.) 

Now do the opposite of the previous step i.e. link this page with all the relevant category post if possible. I know you might be getting confused. But don't worry, check out the following image for better understanding.
As you can see, if a bot crawls a single page then it will automatically crawl all the other pages. This is known as a smart internal linking which is better than the normal one.
Also, you need to make sure that each & every page on your website should be not more than 3 clicks away from your homepage.
For example, if you have written a blog post, then make sure that anyone who visits your website's homepage should be able to reach that blog post within just 3 clicks. This makes crawling activity quite easy for bots.



8. NOFOLLOW EXTERNAL LINKS
Links help search engine to crawl pages and pass link juice (SEO value) to it. When you link external website, you are passing some of your link juice to that website.
So, you need to make sure that you are getting more link juice from other websites rather than giving away. This will help to improve the SEO value of your website.
A normal link would look something like this
<a href="http://yoursite.com">Your Site</a>
By adding a Nofollow attribute to a link, you are instructing the bots to not follow them. Hence, the bots will ignore that link and doesn't crawl it.
To do that, look at the following link. You can see a nofollow tag there. This is how you make a link nofollow.
<a href="http://yoursite.com" rel="nofollow">Your Site</a>
You need to nofollow all the external & affiliate links. However, sometimes if you are linking to high authoritative sites, you don't need to nofollow them as they signal Google about the relevancy of your content.



9. IMPROVE YOUR DAMN SITE SPEED
What you do when you land on a website & it takes forever to load. You hit that back button and browse another one.
Do you want this to happen on your website?
Exactly, no one wants to drive away their visitors just because of slow speed. Do you know, Google prefers to rank fast loading sites better in comparison with the slow one?
So, what should you do?
Exactly, increase your site speed.
But how will you do it?
There are a few things you can do to make your site load like a skyrocket. Try following things
Opt for a fast & secure web host ( I would recommend SiteGround because it is one of the best web hosts to use if you want to elevate your SERP ranking. Check out here why Siteground is the best)


Install a theme that is optimized for both speed & SEO

Install a WordPress caching plugin such as W3 Total Cache

Compress Images before uploading

Use a Content Delivery Network (CDN)



10. TIGHTEN YOUR SITE SECURITY
Every day lots of websites are blacklisted by Google due to spammy activities. When blacklisted, the site won't show up on the search engine.
Thus, it is very important to keep your website safe & secure.
You can install All in One WP Security & firewall Plugin. Setting up this plugin will make sure that your WordPress site is safe from malware activities & hackers.
Though website can't be secured 100%, still you can concentrate on reducing the hacking chances.
Along with this plugin, I personally use the Google Authenticator app which adds an extra safety. You can read here how to secure WordPress site using Google Authenticator.



11. USE SSL/HTTPS
SSL stands for Secure Sockets Layer which encrypts the connection between the user browser & server. Thus, this adds an extra layer of security to your website.

This is basically indicated by a green padlock sign in the browsers address bar.
By default, a few web host provides SSL certificates for free. Web host such as Siteground, A2hosting, Bluehost, Dreamhost offers the same.
FINAL NOTE – SEO FOR DUMMIES 2018
So, guys, I hope that this article "SEO for Dummies" must have answered all the questions related to SEO. If you implement all the mentioned optimization techniques on your blog, then surely within a few months, you will see a rise in your organic traffic.
If you think there are some questions unanswered, then don't forget to drop your question in the comment section. I would love to answer them. Cheers.
SHARE THIS INFOGRAPHIC