When you click the links and ads on this blog, it helps me to pay the bills & keep this site free for you. Thanks for supporting me! For more info, read the Disclosure page.
Search Engine Optimization (SEO) is something every blogger must know so that they can work on their new website to drive organic traffic from Google in six to twelve months.
Google is the top search engine holding over 90% market share in 2020 that clearly shows it dominates. Ignoring Google is like missing a massive platform that can drive thousands of visitors daily to your blog.
But unlike social media, driving traffic from Google is not a piece of cake as it is becoming smarter day by day with algorithm updates. Ranking content on the first page has become daunting than ever before. That is the reason its necessary to know the right practices of SEO to see the desired result. 
In this SEO for Dummies guide, I will be sharing a few tips that you must pay attention to for optimizing both your site & posts. If you are a complete beginner who does not know anything? Reading this post is a good starting point.
Read More:
What is SEO?
Search Engine Optimisation is a technique where you optimize your website structure & its pages to be found on search engines like Google.
A well-optimized site allows search engine bots to easily crawl, index & serve its content to the readers.
Implementing proper SEO can help you to rank content on the first page of Google for specific keywords.
What Are The Categories Of SEO?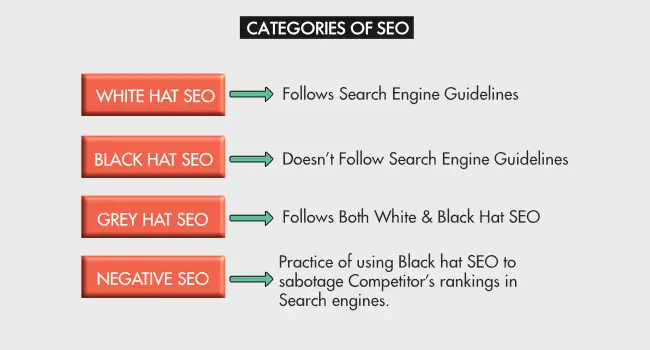 White Hat SEO – It is an SEO technique where you follow all the proper guidelines of the search engine to index & rank your content.
Black Hat SEO –

It is just the opposite of WHS where you do not follow the rules of the search engine and try to rank the content doing things against search engine rules.

Grey Hat SEO – When you partially follow both white hat and Black hat SEO to rank the content.
Negative SEO – Negative SEO is a method done for other websites or competitors to bring down their rankings in SERP. For example, building unnatural links pointing towards your competitor's website.
What Are The Types of SEO?
1. On-Page SEO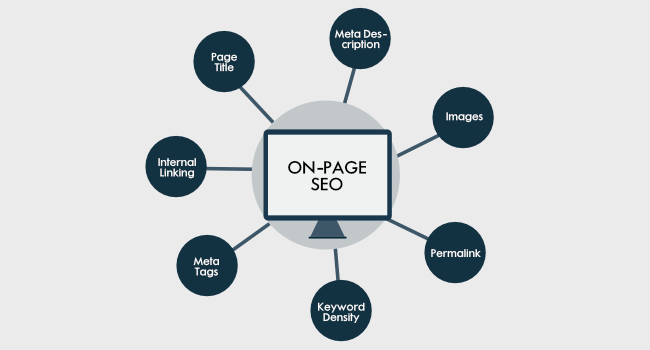 On-Page SEO refers to the optimization actions performed inside the website or at the website back end. It relies on the following elements.
Quality of code
Technical setup
User-friendliness of the site
Textual & visual content
While doing On-page SEO, all you need to concentrate on optimizing individual pages by targeting specific keywords. Apart from this, there are several other things included that I will talk about in a couple of minutes.
2. Off-Page SEO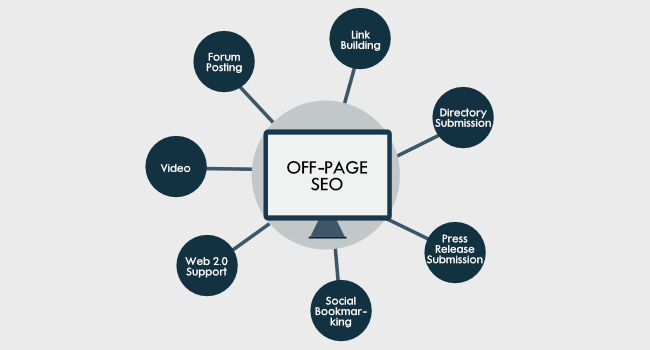 Off-Page SEO refers to the optimization actions performed outside the website. It involves building website strength and gaining visitors by creating engagement on several online platforms.
Here are a few Off-Page SEO methods:
Link Building
Directory Submission
Social Bookmarking
Press Release Submission
Web2.0 support
Forum Posting
Video
Posting content on social platforms such as Facebook, Twitter, LinkedIn, Instagram & Quora.
3. Local SEO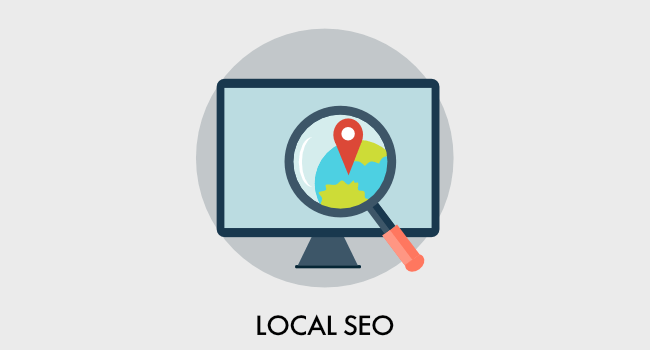 Local SEO is a great way to market your local business online by optimizing your website to local customers for relevant local searches.
In simple words, you can attract the local audience to your local business by having a website that has been optimized for local searches.
For example, let us say you have a website for your London based restaurant, and it has been optimized for local searches. So, when someone does a Google search by typing keywords such as
Restaurants in London?
Restaurants near me (if the person is in London)
It is likely your restaurant will be listed in the search result that will get you more customers. Many local businesses have started paying attention to Off-page SEO to grow their business online,
Why Is SEO Important?
Nearly 93% of all web traffic comes through search engines. So, ranking your content on the first page gets you a share of that traffic.
Search engine traffic is more targeted, resulting in better engagement & more product/service sales.
SEO builds trust, credibility, and gives a better user experience for your site.
Building organic traffic via. SEO can save up a lot of money that goes for ad campaigns.
SEO For Dummies 2020 – Tips For Beginners
1. Optimize for Mobile Traffic
In May 2019, Google declared mobile-first indexing will be enabled by default for all new, previously unknown to Google Search, websites. This means Google bots will first crawl the mobile version of your site, before your desktop version. Hence, if your site is not mobile-friendly, it

will not

get the Google love that you want to see.
58% of searches in Google are done from a mobile device. Imagine losing visitors from that 58% just because your website is not mobile-responsive.
To have a mobile-friendly website, its necessary to install a responsive mobile support theme that loads fast and easy to read navigate. For this, you can give a shot to GeneratePress WordPress Theme.
If possible, switch to a better Web Hosting that provides better loading speed. You can go for Siteground or A2 Hosting.
2. Target Long-Tail Keywords
Long-tail keywords are those keywords or key phrases that are usually longer in length with over two words. They are more specific in nature.
These keywords have low search volume & less competition. They are much easier to rank on the first page compared to short or broad keywords.
To find them, you can either use a Keyword research tool like KWFinder or use Google auto-suggestion. For the latter, just type a seed keyword on Google search bar and hit space to see all the searched long-tail queries.
3. On-Page SEO
Create high-quality content targeting your long-tail keyword. This includes writing content over 1,500 words with multiple images, videos (optional), infographics (optional).
Place your main keyword in your title, URL, & meta description.
Insert your main keyword within the first paragraph of your content and then sprinkle it a few times more naturally. Do not overdo it as it looks spammy.
Sprinkle some LSI keywords related to the main keyword in your content. LSI are those keywords that are semantically related to your main keyword. For example, if you are talking about Golf, then LSI keywords might be Golf clubs, balls, ball markers, tees.
Optimize the image size and add alternative text for every image you insert in your post. The alt text describes an image on a web page. It lives in the HTML code and is not usually visible on the page itself.
4. Pay Attention To User Intent While Writing Content
One of the major ranking factors of Google is User/Search intent.
User intent is described as the goal or intention an internet user has in its mind when typing a search term into a search engine. It is used to display the most relevant information to the user for its search query.
User intent can be informational, navigational, or transactional. Depending on the keyword you are targeting, you need to write content targeting the correct user intent of the reader.
Creating a transactional page for a keyword with informational intent will not rank on the first page. You need to hit the right intent if you want to rank it.
5. Improve Your Website Loading Speed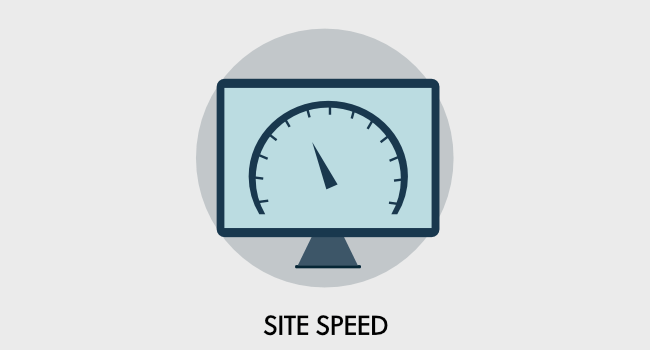 One of the ranking factors in Google is site speed. As per the reports, 53% of users will exit a web page if it takes longer than 3 seconds to load.
Google prefers to rank fast-loading websites ahead over the slow ones because they want to give the best user experience to their readers when they are searching for a query. A slow-loading website ranking on the first page will only cause a bad user experience, and there is a high chance it will lose its rankings.
A slow page speed means search engine bots can only crawl fewer pages within their allocated crawl budget. This could affect your site indexation negatively.
6. Voice Search
According to Google, 20% of all searches are done with voice. This is usually done through a smartphone where a reader uses their voice to search a query on Google.
To optimize your post for the voice search, include questions in your content and answer them within 1-2 paragraphs. You can find such questions in "People also ask" section in the search result where Google suggests a few questions related to your search query. Adding and answering them is a great way to optimize for voice search.
7. Optimize For Rank Brain
RankBrain is a machine learning system that learns from user interaction that helps Google to sort their search results and rank content accordingly.
Before RankBrain, the Google algorithm was hand-coded by Google Engineers. These Engineers use to update the Algorithm manually to improve its functionality. But now, RankBrain does all this work automatically in the background by reading searcher's interaction with the keywords.
If RankBrain finds out that the search engine result page for a specific keyword is not doing well, then it tweaks the algorithm automatically to bring more accurate results for that keyword.
For example, imagine two posts are ranking on the first page of Google for a specific keyword. One is at the number 3rd position (yours), and another article (competitor) is at the 1st position. Now, if people visit the competitor's post just to find out that it is not engaging or does not satisfy the user intent, then Google will decrease its ranking & push yours in case if it is good.
RankBrain looks for click-through-rate, dwell Time, bounce rate, Pogo Sticking for determining the quality of the content. If you can improve these factors, RankBrain will favor you.
In case if you do not know what they are? Here is the definition.
Click-Through-Rate – How many clicks your post gets on the search engine.
Dwell Time – Amount of time a user spends on a page visiting from the search results before returning back. Higher dwell time is better.
Bounce Rate – Bounce rate is considered higher when readers visit only one page of your website before exiting. A higher bounce rate is a big NO.
Pogo Sticking – Pogo sticking is when a user visits several search results to find the best one that satisfies their search query.
8. Internal Link Building
When you interlink contents, it means linking one page of your site with another one. This lets search engine bots to find content on your website.
Interlinking gives Google an idea about the structure of your website. Thus, they can establish a hierarchy where they can pass more link juice to your important pages than other less valuable pages. This results In better ranking in the SERPs.
Other advantages of interlinking include.
Allows smooth navigation on your website.
Establish a site architecture that allows Google bots to crawl easily.
Interlinking spread link equity (ranking power) around the website.
Decreases bounce rate
Improves session time
Here is an image depicting the interlinking structure in SEO.
9. Pay Attention To Click Rule
Each & every page on your website should not be more than 3 clicks away from your homepage.
For example, if a visitor lands on your homepage, they can visit any page on your site within 3 clicks.
To put in action, you can link relevant posts on the navigation bar, sidebar, footer & in-content. Here is an awesome post on the same topic that will clear your doubts,
10. Change HTTP To HTTPS
HTTPS is a part of the URL that shows the website is secure. Normally, sites having an HTTP connection shows that it is not safe for sharing personal information such as credit card details, email addresses, etc. So, to make it secure, an SSL certificate is installed on a web server that turns HTTP into HTTPS (Hypertext Transport Protocol Security).
It has been reported that HTTPS gives a minor ranking boost to sites. This means Google will rank your competitor's site ahead of yours if they have HTTPS even when both of them are alike in SEO.
By default, a few web hosts such as Siteground, A2hosting, Bluehost, Dreamhost provides free SSL certificates.
Final Thoughts – SEO For Dummies 2020
If you made it till here, then congratulations!
Whatever I have shared here is just a small piece of information on SEO, especially for beginners. I am in no way an expert to teach you advanced search engine optimization as they keep on changing with the algorithm update.
However, if you want to explore more about SEO to increase your knowledge, make sure to read articles from the below websites:
As an additional bonus, here is an Udemy video course that will teach you everything from A-Z.