In this article, I will talk about how to learn SEO online for free. The reason behind this article is that there are many untapped sources on the internet from where you can learn anything online for free without even spending your money.

I know you might have bought ebooks & courses to learn about Search engine optimization, but peeps, there is a way through which you can save your wallet.
Search engine optimization is something everybody should be aware of because it helps you to detect problems about your blog which is beneficial if you want to rank on search engines. Also, you will get to know what all the things you shouldn't do that may result in a penalty.

Whether it is On-Page SEO, Off-Page SEO, Keyword research, link building etc you can learn all these courses for FREE. Therefore, it is a must for bloggers to learn SEO if you are serious about blogging.

So that is why I will discuss one of the resources that I personally use to learn SEO without even spending a single penny. This is by far the easiest & best way.

How To Learn SEO Online For Free

Everybody wants to learn SEO and incorporate the same into their blog so that they can rank well. But, they are often confused about where to start from & where to get good valuable knowledge.

I have seen many websites who are running for past 1 year but their website isn't optimized for search engines. The problem with them is that they just choose a topic and write about it. That's fine as they are writing for their readers & subscribers.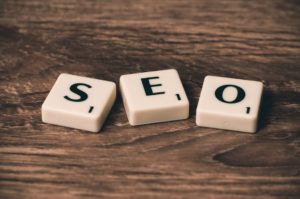 But, according to me, we should write for both readers & search engine because if you are writing for your readers then there are many people out there who aren't aware of your content because they can't find your article.

Surely, you will be getting traffic from social media promotions, forums etc, but as soon as you stop promoting your content, that traffic will slowly diminish. Thus, it is very important to drive traffic from the search engine which is only possible if you are able to rank well.

But the problem is how to do that? That is when SEO plays an important role. If you know the right strategy to implement SEO on your blog, you can drive tons of traffic to your blog on auto-pilot.
How To Learn SEO Online For Free Using A Special Resource
Click To Tweet

Pin It

How To Learn About SEO

There are numerous articles on the internet which teach about SEO. No doubt, it is good but it wasn't for me. I believe, if you want to get hold of something, you need to start at an amateur level & then move towards the advanced level.

So, that's when video courses came into play. Video courses are the best way to learn about SEO because not only they provide knowledge but also you can visually see what the person is trying to teach i.e by demonstration.

But sadly, many video courses available on the internet are paid and free video courses don't have good quality that paid courses offer. Thus, it will be better to learn search engine optimization from paid courses. For this, you can use Skillshare & grasp all these for FREE.

Best SEO Learning Website – Skillshare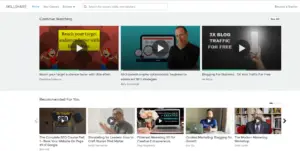 Skillshare is one of the best websites to take courses for learning anything online for free. It provides video-based courses which are great if you are more into video than text. Through videos, they teach us exactly how to do SEO and what tools are required.

The courses available on Skillshare are provided by experts who have a good experience in their respective field. Basically, a course may range from 10 minutes to over 6 hours which are divided into small videos topic-wise thus it makes the user engaged without even getting bored.

Before I should tell you how you can take the benefit of their service, let me tell you one thing. Skillshare offers paid courses in the form of monthly or annual membership.

But you don't have to worry as I will teach you exactly how you can use Skillshare to avail these courses for FREE.

Recommended Courses On SEO

I have taken many courses and based on that I am suggesting few SEO based courses that can be helpful for you. Also, you can search other courses as well.

#1 SEO (Search Engine Optimization): Beginner To Advanced SEO Strategies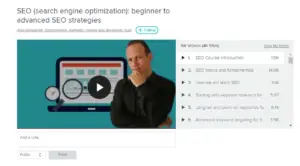 This course is provided by Alex Genadnik who is an entrepreneur, marketer, mobile app developer & business coach who has helped more than 1000 entrepreneurs.

This course talks about different SEO strategies from beginner to advanced level. The duration of this video guide will be around 4 hr 55 min.

Though it is a year old, still this course provides a lot of value about SEO. I recommend this to all the newbies & people who are searching for some advanced level SEO.

#2 Introduction To SEO: Tactics And Strategy For Entrepreneurs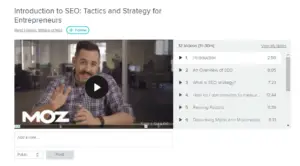 This is provided by none other than Rand Fishkin. This is best for entrepreneurs, startups, freelancers, web designers, small business owners, copywriters & junior marketers.

This course has a total of 12 videos which is around 1 hr 30 min long combined.

#3 Profitable Keyword Research: The Complete Step-By-Step Guide To Keyword Research

If you don't know how to do proper keyword research, then this course will tell you exactly how you need to do it. This is provided by Christine Maisel who is a designer, SEO & Founder of Portable Entrepreneur.

This video guide has 33 videos which are around1hr 11 min long combined.

#4 Link Building: How To Build Back Links To Dominate Google

This video guide is little old but still, it provides a lot of value. This is also provided by Christine Maisel who talks about different link building strategies.

You will get to know exactly how you can build backlinks for your pages that helps it to get ranked well. Also, what you shouldn't do that may result in Google penalty. This guide has 39 videos which are 1 hr 39 mins long combined.

So you see, these are few courses that I will suggest to get started with. Still, there are tons of courses available about SEO on Skillshare which is provided by different Entrepreneur.

But before taking any course, you need to sign up for Skillshare account and apply for their free membership plan which is what I am going to talk about now.

Steps On How To Sign Up For Skillshare Account

Before getting started, I want to tell you that if you simply sign up for Skillshare account, you won't be able to view all the videos of a particular course. So, it is important that you should opt for their free membership to get access to all the videos.

So without further ado, let's get started.
Next, you need to choose either monthly membership or annual membership plan. The chosen membership plan will be charged when your free trial membership (2 months long) gets ended.
Now, many people get panick while seeing that they have to enter credit card details. But don't worry, you won't be charged. Only one thing you have to remember is that you need to cancel your free membership before 2 months. (Skillshare will automatically notify you through e-mail when your free trial is about to end).
After all, is done, click on "Start Your Free 2 Months" button. That's it, you are done.
Now, you can choose your interest & click continue.
Based on your interest, Skillshare will suggest you courses.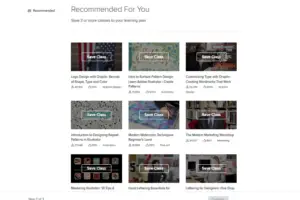 Wrapping Up

You see, how simply you can use Skillshare to learn anything about SEO for free. Also, you are not restricted to only SEO as you can learn other courses as well such as how to drive traffic, Video marketing, Youtube Marketing etc.

So if you liked this article, don't forget to share it with your friends. Also, please let me know what all courses you are planning to take from Skillshare. You can comment below the same.
Disclosure: This post may contain affiliate links, which means I may receive a commission at no extra cost to you if you use my link. However, I will only suggest things which I trust. You can check out our disclosure page for more details. Thank you for your support!