When you click the links and ads on this blog, it helps me to pay the bills & keep this site free for you. Thanks for supporting me! For more info, read the Disclosure page.
Are you looking for sponsored blog post opportunities or brands interested in working with bloggers?
If you are nodding your head, I have curated a list of 10 sponsored post networks that are open for every blogger.
Whether you have a small following or have average blog traffic, you could still get paid for writing posts for companies and brands.
But before we begin, let's talk about what exactly is sponsored posts?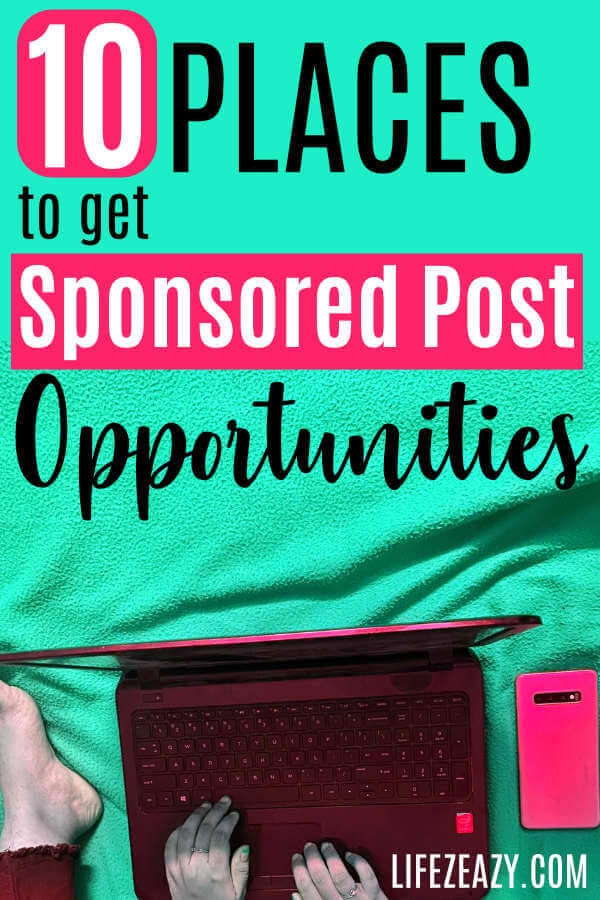 Read More:
What is Sponsored Post?
A sponsored post is a post that a blogger or website owner is paid to publish on their blog or website by a brand/business.

It can be either a review post, roundup/list posts, summary of an offer, etc.

A sponsored post can be either written by the blogger/website owner or by the sponsoring brand itself. In the prior one, you can charge a higher rate.
10 Networks that offer Sponsored Post Opportunities
1. Linqia
Linqia is one of the most popular networks that connects bloggers to the right brands for sponsored post opportunities.
They have a basic requirement of at least 2,500 monthly visitors for a blog/YouTube channel or 2,500 cumulative social media followers. Besides, Linqia also has other needs that you can check out below.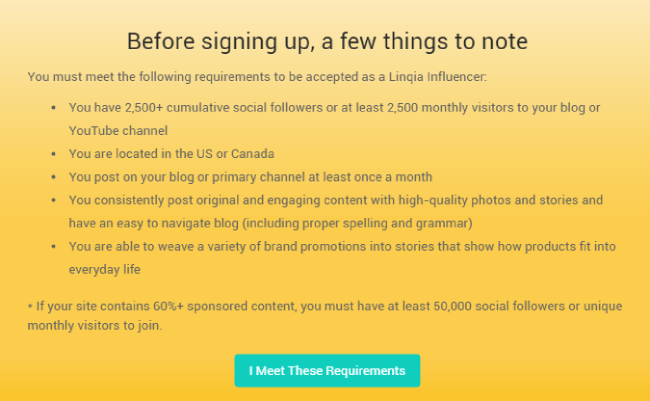 They usually pay to their members within 10 days once the campaign is finished. The average pay for a campaign can go up to $220, paid via PayPal.
Personally, I have not worked with them because only the US & Canada residents are eligible to apply. So, if you belong to these countries, you can surely join them.
2. ValuedVoice
ValuedVoice is a free platform for influencers who wants to get paid for sponsored posts. They work with both big and small brands/businesses, covering almost all niches. So, if you have a blog with quality content and an engaging audience, ValuedVoice is one of the perfect platforms to join.
During sign-up, you can connect your blog, social media profile, & YouTube channel for more exposure. ValuedVoice works with bloggers, Instagrammers, Twitter Influencer, YouTubers, & Facebook Influencers.
Once your profile is active, you will receive sponsored post opportunities from brands via notification through email and on your dashboard.
3. Tomoson
If you are in health, fashion, toys, or in any niche, you can join Tomoson for sponsored product review opportunities.
When you join this network, you can directly apply for campaigns run by different brands where they set requirements for what kind of influencer they are looking for.
The requirements include a specific amount of social media followers or unique blog visitors. If you fulfill these criteria, you are pre-approved. After that, the Brand manually approves the influencer to whom they want to work with.
4. Real Clever
Real Clever is an award-winning influencer marketing agency that offers its services to both brands and influencers. They have a perfect lineup of influencers who create and sponsor content that reaches a wide range of audiences.
To become a member, your blog should have at least 10,000 page views per month to get sponsored posts offers & social media campaigns every month. 
Real Clever has a track record of paying their members on time, along with recording a track of their past programs & income.
5. Social Fabric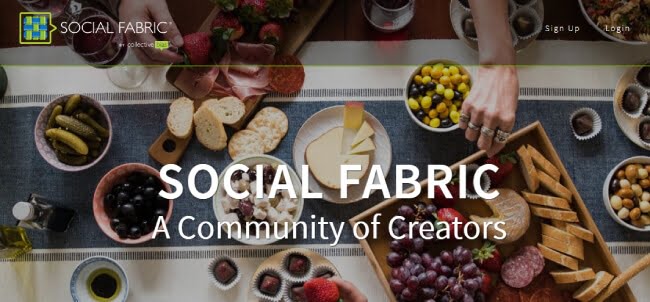 Social Fabric is a community for creators making genuine content across blogs and social platforms for big brands. They prefer bloggers who can create content that includes real stories about their personal experience having original photos.
Sadly, they only work with bloggers residing in the U.S & Canada.
6. Acorn Influence
Acorn Influence is a well-known influence company partnered with big brands such as Nickelodeon, Smuckers, Johnson&Johnson, etc. They work with experienced bloggers/influencers and connect them with the right brands.
When you join them, you will receive email alerts for campaigns that match your profile. Then all you need to do is pitch your best ideas & creativities to Acorn. This way, they can match your creative expertise with the right business to deliver genuine content to the right audience.
7. Tapinfluence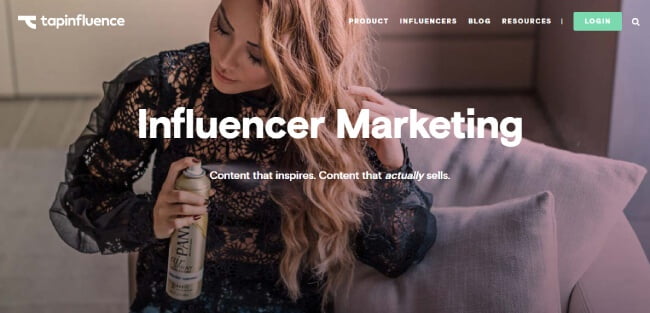 Tapinfluence is another sponsored post network partnered with food, fashion, beauty, and lifestyle brands.
Influencers can sign-up and create a free account allowing them to connect with brands for sponsored post opportunities.
When you join them, ensure to fill your profile entirely as it shows who you are & what you are capable of. This will help brands to connect with you, and then you can bid on the opportunity.
8. Moms Meet
Moms Meet is an online community where moms can connect, discuss important topics, learn about health, parenting, better-for-you products, and more.
If you are a mom blogger, you can definitely join this community to receive different products for testing purposes so that you can write an honest review.
Once your review post is ready, it will be shared on the Moms Meet product review page & with the brands and companies, the product belongs to.
Mom Meet is only opened for residents from the United States. However, if you are from Canada, you can inform the site as they have different products for testing.
9. IZEA
IZEA is an influencer marketing network for influencers and creators who would like to work with big brands such as Kellogg's, Burt's Bees, Fender, Alaska Airlines, etc.
They not only work with bloggers but also work with YouTubers, journalists, writers, photographers, videographers, designers, animators, musicians, and composers.
Izea connects the influencers with brands as per their niche and content they produce. Overall, it is a great platform to join, even if you are a small blogger.
10. Blog Meets Brand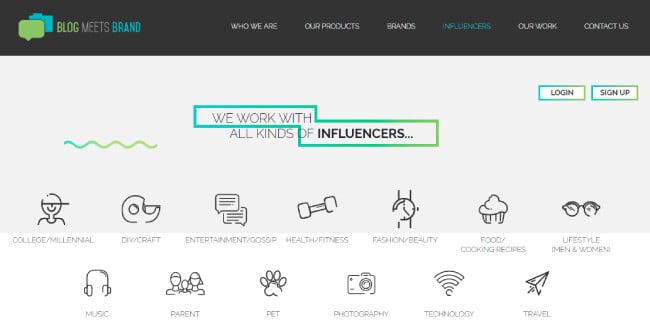 Blog Meets Brand works with all kinds of influencers from all major niches. They work in DIY, Entertainment, Fashion, Health & other 9 categories.
The joining process is quite easy, where you have to enter your name, email, and a password to get started before proceeding for the general profile creation.
Once you are an active member, brands will seek you out if they think you are a perfect match for them. That is why make sure your blog has a good following with an engaging audience.
How To Market Yourself When You Apply For A Sponsored Campaign?
When you are ready to join the above networks, you must sell yourself by showing why brands should choose you over others.
You know there is a lot of competition in the blogosphere where you can find a lot of blogs having better stats than yours. Though it should not bother you much, still its a good thing to acknowledge such things & try to become better.
Even if you have a small blog, you can still get sponsored post opportunities if you have an engaging audience. The audience that comments on your blog post, share your content on social media, drop comments on your social platform posts are what they are looking for.
In the end, it is not about how many visitors visit your blog, it is mainly about how many of them engage well with your content. Getting thousands or millions of visitors per month is definitely great but, if they are not taking any action, it is not a good sign.
However, if you are only getting a few visitors per month, & they are really converting well, that's kind of engagement are what businesses are looking for.
Final Thoughts – Where To Find Sponsored Post Opportunities
While receiving sponsored work, always stay true to yourself, your niche & your blog.
There will be times when you will receive offers with a better pay rate, which, unfortunately, does not fit with your niche. In such cases, always first think about your audience, whether they will get any benefit from it. If it does? Then go for it.
Your first priority should be always your audience and not money. Else you will be just another paid blogger who can't be trusted.
That is the reason you should only sponsor genuine products that can really help your audience and avoid the ones that don't make sense. This way you can make money as well as build trust among them.