When you click the links and ads on this blog, it helps me to pay the bills & keep this site free for you. Thanks for supporting me! For more info, read the Disclosure page.
Are you planning to sell a bunch of products online to make a side income?
Whether it is crafts, paintings, fashion galleries, printables, or ebooks, you can sell all of them with Shopify.
With just a few dollars per month, you can have your very own online store at your fingertips. Not only can you sell great products, but you can also connect with customers all around the world.
So, if you are interested to know how to start an online store on Shopify? This guide will teach you everything step-by-step.
But before we begin, let's see what exactly Shopify is?
Read More:
What is Shopify?
Shopify is a commerce platform where you can create an online store and sell your products, both digital and physical. Besides, you can also offer services and consultations, memberships, Ticketed experiences, Classes and lessons, Rentals through them.
Whether you are a big or small business, whether you sell on social media or other places, Shopify got you covered with affordable plans.
As a bonus, Shopify also offers a 14-day trial plan where you can use their service to get an experience of what it feels to have your own online store.
Benefits of Starting an Online Store With Shopify
You get access to over 180 beautiful themes, both free & paid.

Shopify will host your online store. That means you do not have to pay any extra money on web hosting.

You can always add your own customized domain name anytime.

You don't have to learn any coding to manage your online store as it is user-friendly.

You do not have to worry about payments, processes & tracking as it is all managed by Shopify.
7 Quick Steps To Start Your Shopify Store
Step 1 – Sign Up For Shopify
Click here

to try their 14-day trial plan. Once the page is loaded, enter your email address & click on the Start Free Trial button.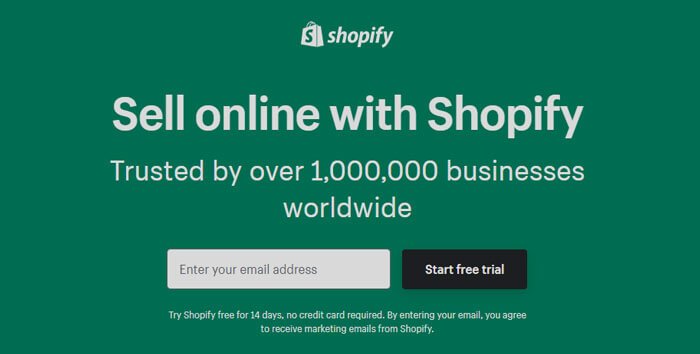 On the next page, click the Create Your Store button once you have filled all the details like email address, password, & store name.
Then proceed further to tell about yourself whether you are new or already into store business, how much revenue you make, etc. 
Next, fill out your personal details, including name, address, phone number.
Once everything is done, click on the Enter my store button to visit your dashboard.
Step 2 – Choose a Shopify Theme
You will be glad to know that Shopify has its own theme store with hundreds of themes, both free & paid. Not only do these themes make your online store look professional, but you also get full customer support from the designers.
If you are not a coding expert, the themes come with a lot of customization option that makes modification look easy.
Somehow if you do not want to customize your store on your own, you can always hire Shopify Experts who will do the job for you.
So, how do you install a brand new theme on Shopify?
For this, go to your dashboard & choose the Customize Theme option.
Select the Visit Theme Store option button to enter the theme store. Alternatively, you can also visit themes.shopify.com for the same.
Once you are in, you can find beautiful themes from all the categories.
Now, before choosing a theme, follow the below steps to have the best one.
Choose a theme according to the category and filter it by either free or paid. You can also sort by price, popularity, & most recent.

As most of your audience will be coming from the smartphone, ensure the theme is mobile responsive.
Once you got one, finalize the theme after viewing it in the preview mode. You can do this by clicking the View Demo button.
If everything is perfect, install the theme by clicking the Add Theme button.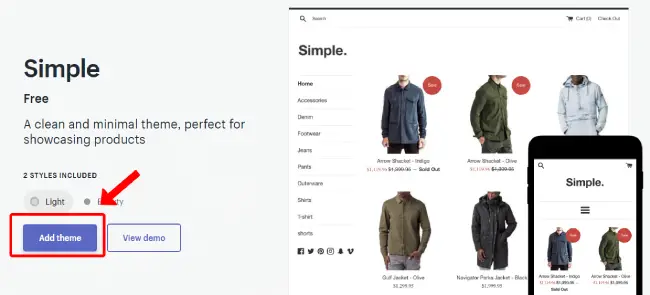 You can always change your theme whenever you want. So, don't think much while choosing one.
Step 3 – Edit Your Theme Settings
Once you have chosen your theme, it's time to customize it according to your preference.
But before you do that, make sure to duplicate your theme before customization. That is because in case something goes wrong, you can always delete your duplicated theme.
Now, to customize it, go to your left navigation menu and select Themes to jump onto your theme manager page.
Here you can see two buttons. The first one is the Action, and the second button is Customize.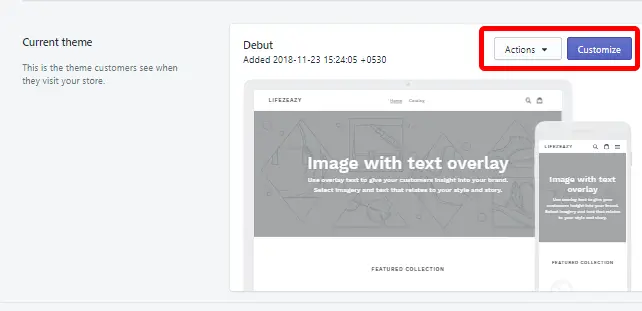 With the Action button, you can
Rename

Create duplicate

Download theme file

Edit code

Edit languages
The customize button allows you to
Upload logos

Change color schemes

Customize fonts

Add slides to a homepage carousel

Add related item functionality to product pages

Choose how many items appear on each line of the collection pages

Allow repositioning of elements on pages

Display social share buttons
So, be creative and design your store using these options to make it look more professional & eye-catching. 
Step 4 – Add a Product To Your Shopify Store
Once you have designed your store, navigate back to your dashboard, and click the Add Product button.
Here you have to enter your product details such as title, description, price, photo, Inventory, etc. If you still have confusion? Follow the below steps to add your target product.
A) Add Product Title & Description
This is the place where you can entice your customers to take action, especially in the description.
You just need to write a compelling product description that can convince your readers. For example, adding different qualities of your product can make the description sound unique & helpful.
Also, if you are targeting a specific keyword, make sure to include them as well so it can show up on the search engine.
As an example, you can check out the below title and description of a cap.
B) Upload a High-Quality Photo of Your Product
Imagine a good description of your product with a bad quality photo.
Will anyone buy your product? Umm, most likely No.
People don't want to buy something that looks bad. Even though your product must be great, presentation matters a lot. Uploading a low-quality photo of your item reduces the chances to get a sale.
So, try to capture a picture with a better camera along with proper lighting. If it has a unique feature, try to click that as well to make it more appealing.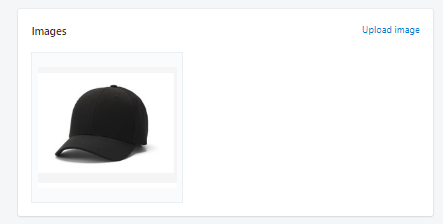 While uploading the picture, make sure to fill the image alt section for SEO purposes. Here, you can describe the image in 6-7 words adding relevant keyword to it, if any.
C) Set Your Price & Inventory
Here you need to enter the pricing and inventory details of your product. While filling them, make sure to tick the – charges taxes on this product – option.
Also, set the inventory policy to – Shopify tracks this product's inventory – followed by entering the quantity. This allows you to know the numbers making it easier for you to calculate how many products are sold and left.
D) Enter Shipping Details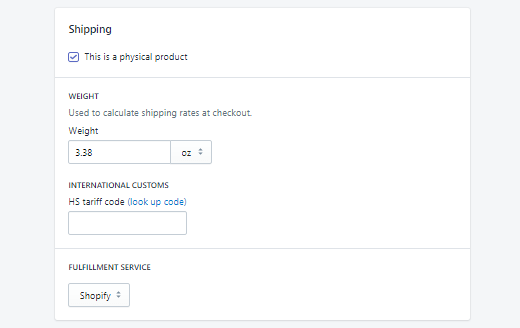 If you are selling physical products, you must enter these details, keeping – This is a physical product – option checked.
Once done, Shopify will be able to calculate a rough shipping price based on the customer's location and the weight of your product.
E) Add Variants
If your products have different sizes, colors? You can add them using variants options.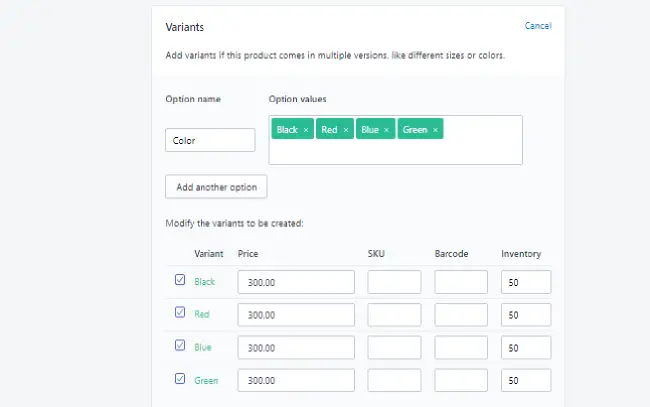 Taking the cap example, here, I can add color as a variant. If you are selling T-shirts, you can include size, color as well.
F) Search Engine Listings
If you want to rank your product page on the search engine? You can target a specific keyword here.
To get started, you need to find a relevant low competition keyword using a keyword research tool. Adding such a keyword in the description, title, & URL can increase the chances for ranking.
Step 5 – Add a Digital Product
Till now, you have seen how to add physical products to your Shopify store. So, now what about Digital products?
Well, most of the steps mentioned are the same for digital products. However, you need to install an additional app that gives you the option to upload digital products like ebooks, printables in your store.
To install the app, follow the below steps.
Go to your left navigation menu and click on Apps to land on the apps page.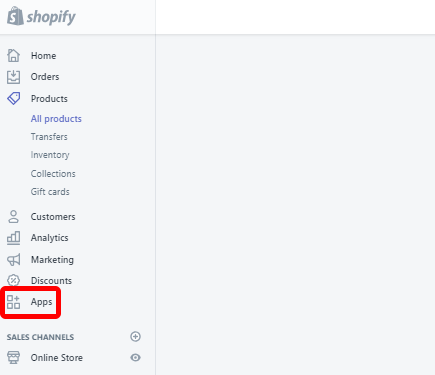 Click the Visit Shopify App Store button.
Type Digital Download in the search bar to find the app.
Click the Add App button to open a new page where you can install the app.
Once it is installed, go to your product page and add a new product.

Enter all the details and uncheck the This is a physical product option.

Once everything goes right, you can upload your digital product by clicking the More actions > Add Digital Attachment option.
Step 6 – Choose a Domain Name
When you have set-up your theme and product, go back to your navigation menu, and click the Add domain button.

This is where you can either buy a new domain name from Shopify or transfer your existing domain name to Shopify.
If you are not interested in either of them, you can still use the default Shopify domain for free. Example – storename.shopify.com
Even though it will not cost a penny, the domain name looks unprofessional that can affect your sales.
But still, it is all up to you to decide which one to go for – storename.com or storename.shopify.com?
Step 7 – Set Up Your Payment Method
An online store is incomplete without a payment gateway to receive payments from your customers. 
Thankfully, Shopify provides a bunch of options like the Credit card, Paypal, Alternative payment method & even Manual payment method.
To set your preferred method, follow the below steps. 
Click your settings option located in the left-bottom of the navigation menu.
Click the Payment Providers option to set the payment method. 
Final Thoughts
I hope now you know how to start an online store on Shopify. The steps I showed here is just a general way to get things done quickly. If you would like to know more about them, you can check out their blog.