This post contains affiliate links. For more info, you can read my
Disclosure
page.
Whenever you talk about videos, there is one site that comes to your mind every time, That's right, It is Youtube.
Youtube is known as the second biggest search engine in the world after Google. You name it whether it is a trailer, how to videos, funny videos, interviews whatever videos are out there you can find it on Youtube.
Now, most of them only know basic use of Youtube i.e watching & sharing videos or creating a Youtube channel etc.

But guys today, I will be revealing few tricks you can do on Youtube. Some of you might know about it, but if you don't, then this article is for you.



TOP 10 YOUTUBE TRICKS



1. DOWNLOAD YOUTUBE VIDEOS ADDING SS IN THE URL
By using this trick, you can download Youtube videos without any downloader. What it does basically is that it links the video to a website savefrom.net for downloading. Now what you have to do is
Visit any video that you want to download.
Then type "ss" (without quotes) before Youtube in the URL www.ssyoutube.com/videodetails & press enter.
It will take you to the website savefrom.net where you have to choose the quality and then enter. The video will be downloaded in your download folder.



2. KEYBOARD SHORTCUTS
You heard it right. You can control your Youtube interface without a mouse. Just follow below keys to use it
k – to play/pause

l – Fast forward video by 10 seconds.

j – Rewind video by 10 seconds.

m – Mute the video.

Num 0 – Jump to beginning of the video

Num 1-9 – Jump to 10% to 90% of the video.



3. CONVERT YOUTUBE VIDEOS TO GIF
You read it right. There is a trick to convert Youtube video into GIF.
All you need to do is go to a video that you want to convert. Add gif in the URL as shown below and press enter.
Now, you will be taken to a website named gifs.com where your selected video will be displayed. You can set the length of your GIF as shown below. Red rectangle depicts the total length of your video. So you can choose your gif length within it. Blue area is the length I selected for my gif. After all, is done, click create GIF button on the upper right corner.
You will be taken to a page where you have to enter title, tags etc and click next.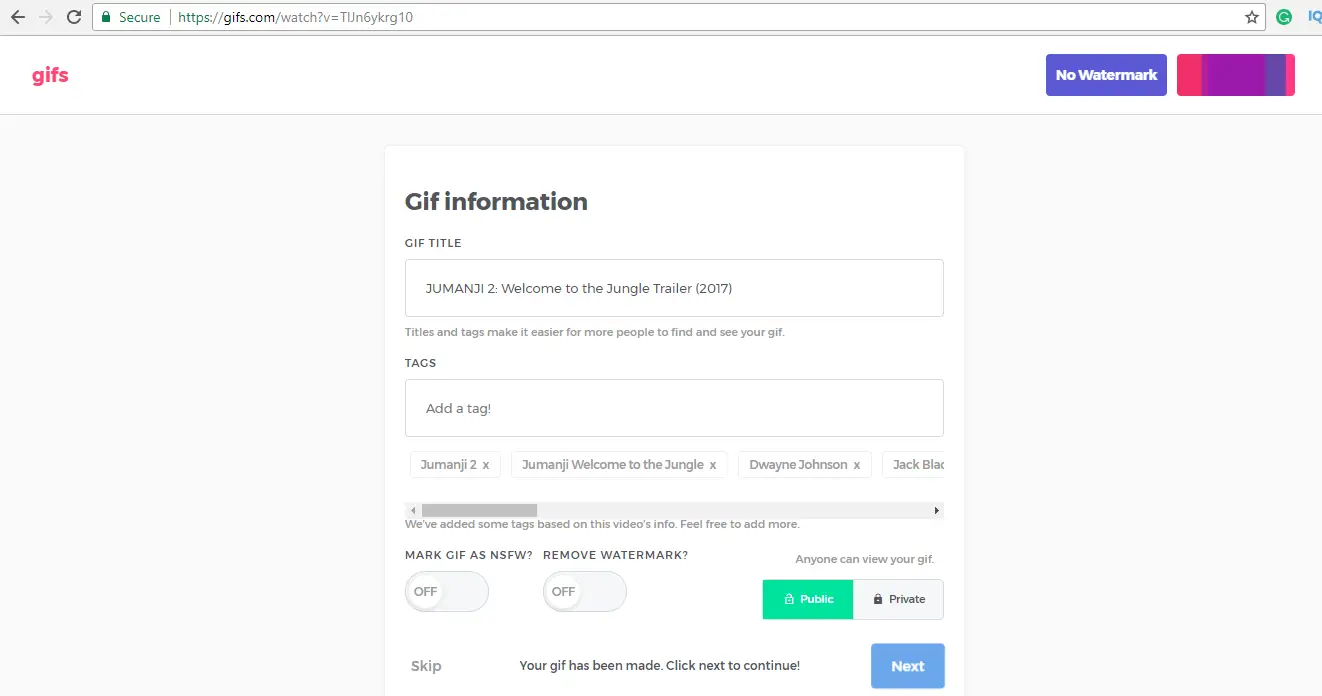 Now click download to download gif (You need to sign up) or else you can share it on social media.



4. START VIDEO AT A SPECIFIC TIME
In this trick, you can start a video at a specific time like if you want to start the video after 50 secs, then just type "#t=50s" (without quotes) at the end of URL as shown below.
For minutes, you can type "#t=1m50s" which means video will start at 1 minute 50 secs. Also, you can copy the URL and share it. So, whoever will click & view the video, the video will start at that specific time.



5. DO THE HARLEM SHAKE
Yes, you can make your Youtube do the Harlem Shake. Just type " do the Harlem Shake" into the search bar and wait for few seconds. Youtube will go crazy and its pretty sick. You must try.



6. PLAY VIDEO IN SLOW MOTION
While playing video, Press & hold space bar, the video will be played in slow motion.



7. OPERATE YOUTUBE WITH THE KEYBOARD
You can operate on Youtube without the help of a mouse. All it takes is a keyboard. Now, there is a feature known as "Lean back" which is basically a Youtube TV feature.
In this mode, you can scroll videos with the help of keyboard directional arrows. Just go to www.youtube.com/leanback and enjoy.



8. STATS ABOUT YOUTUBE VIDEO & CHANNEL
Just download VidlQ vision Chrome addon which is free in Chrome web store. What it does is, it shows all the details about Youtube video like how much money it has earned, views per hour, engagements and much more.
It is especially useful for YouTubers who own a Youtube channel.
9. KARAOKE YOUTUBE
You can now use Youtube as karaoke. All you need to do is download a chrome addon "Misixmatch". Now whenever you play a youtube video song, Musixmatch will display lyrics on the screen. Just keep in mind to turn ON CC.
10. DISABLE AUTOPLAY
You may have seen that as soon as your video ends it starts loading another video. Now to avoid this, simply disable autoplay which is at the top right corner of the screen as shown below.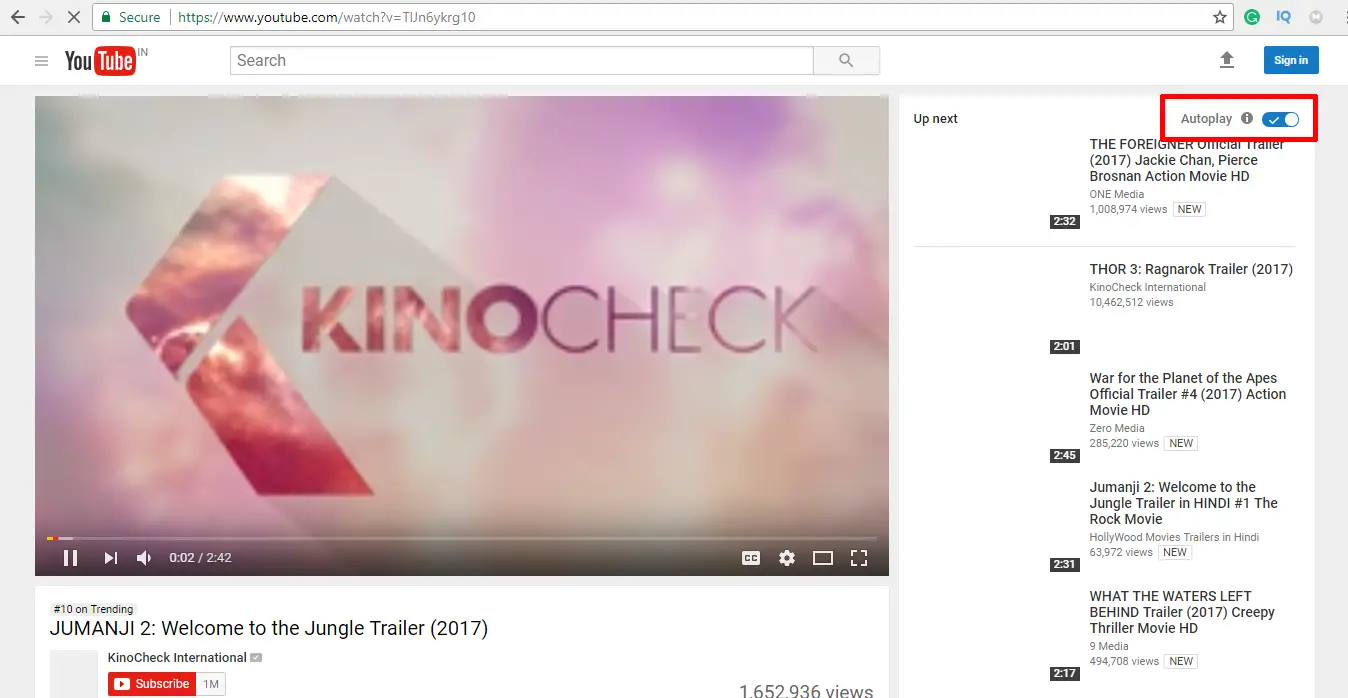 So, I hope now you know these little Youtube tricks which Youtube has hidden. There are a lot more features which I have not covered in this article. But these are the top tricks which you should know. 
If you think that this article is useful, then show some love by sharing it.
>>Read Next: How to drive views to your YouTube videos