When you click the links and ads on this blog, it helps me to pay the bills & keep this site free for you. Thanks for supporting me! For more info, read the Disclosure page.
Do you want to buy items at a discount price if you are on a tight budget?
If your answer is yes, then you must read my Wish review till the end.
I know many questions might pop up on your mind whether Wish is a legitimate or a scam site?
Are the products really good & worth the money?
Well, I will answer all these questions in this review which will give you a clear idea about this site.
So, what are we waiting for? Let's begin!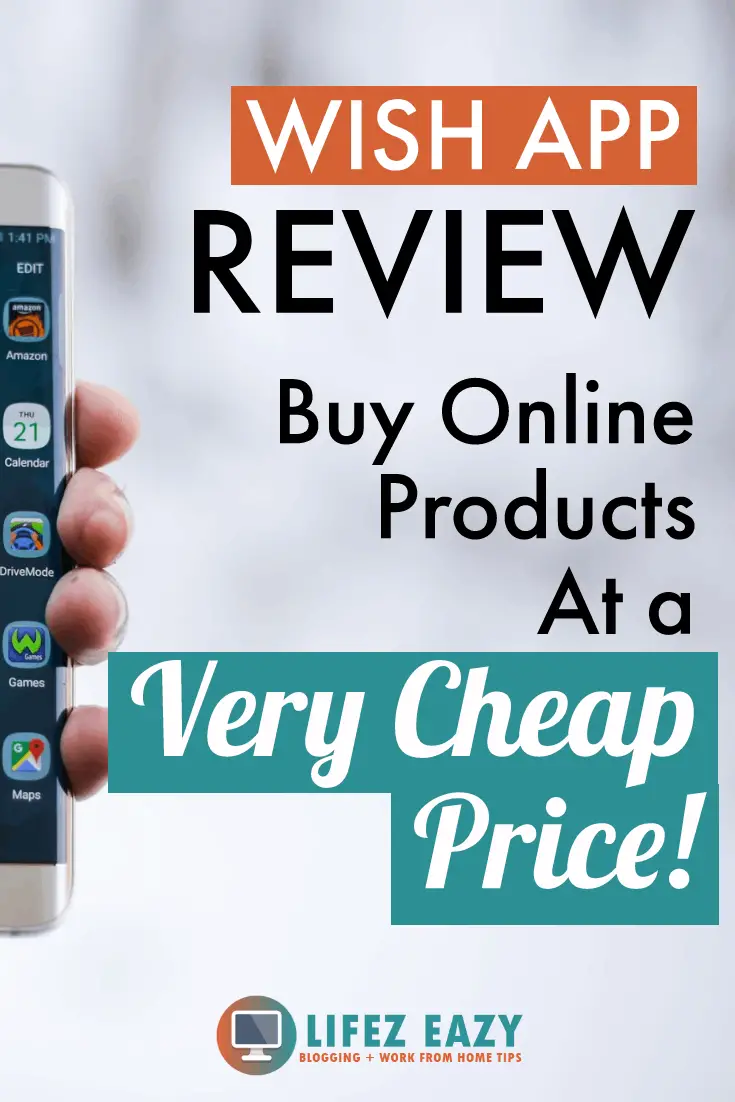 What is Wish App?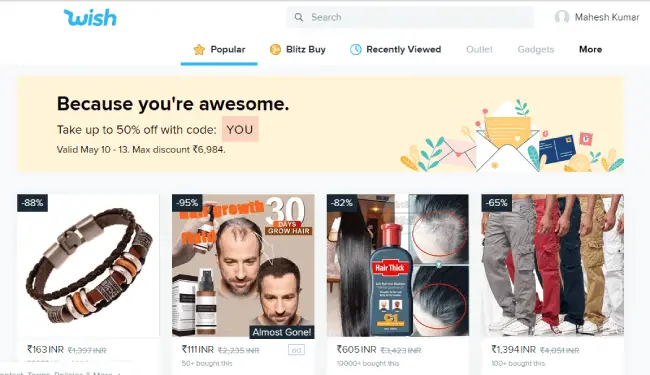 Wish is an e-commerce site where you can find super cheap items for sale.
These items fall in the category of Gadgets, Fashion, Accessories, Home Decor, Watches, Smartphones, Shoes and much more.
You can access this website either from the desktop or from their official app available for both Android & iPhone.
Who is this Website for?
People who are looking to buy items at a cheaper price can always hook on Wish.
But before you invest your money, let me tell you the quality is questionable.
You can either get a good quality product or a cheap knock-off. If you want to buy a product that could last longer, I recommend buying it from somewhere else.
But, if the quality is not an issue, then you can definitely try this website.
Products like accessories, party decoration or other products where quality not required can be a good option to buy from here.
Is Wish a Legit Website?
Yes, its a legit website just like Amazon but there are a few things which make this site questionable.
According to the Better Business Bureau website, Wish has an A+ rating.
But if we look at the customer review rating, it has got 1.3 stars out of 5. That means most of the customers not satisfied with their service.
Also, 1,666 complaints have been closed in the last 3 years. That itself shows people are dealing with so many problems while ordering products from Wish.
Where do the products come from?
All the products come from China. So, if you don't like Chinese product, you can avoid this website.
How can they offer items at such a cheap price?
When you buy products from an e-commerce site like Amazon, you are actually buying it from a retailer & not from the manufacturer.
A retailer is a business/company that buys products from a manufacturer or wholesaler and sells them to the customers at a high price.
For example, a retailer may buy a $5 product and sell it to you for $15. Thus, making a profit of $10.
With Wish, there is no retailer because they directly connect you with the manufacturer. So, there is no middleman cost and that's why products are so cheap on this site.
Is Product Quality good?
Product quality is something we always look while buying stuff. Most of the products on Wish are Chinese product so you can expect the type of quality it will have.
If you are lucky, you can get good products at a cheap price which will last longer.
But if you are unlucky, you may end up getting cheap knock-offs of common brands which definitely have low quality.
So, I will suggest that if money is not a problem, you can buy your item from other reliable online stores.
However, if you are ready to take risk & quality is not an issue, you can surely try Wish items.