Being a blogger, you have to use different resources and tools to keep your blog running. There are millions of resources available on the internet.
Sometimes it becomes difficult to decide which are good & which are not.  So for this reason, I am introducing the blog resources that I have used or currently using in my blogging journey.
With the help of the same resource, I have been able to work for the past 1 year and I can completely rely on them. So if you are looking for good resources, then you are in the right place.



BEST RESOURCE LIST FOR BLOGGERS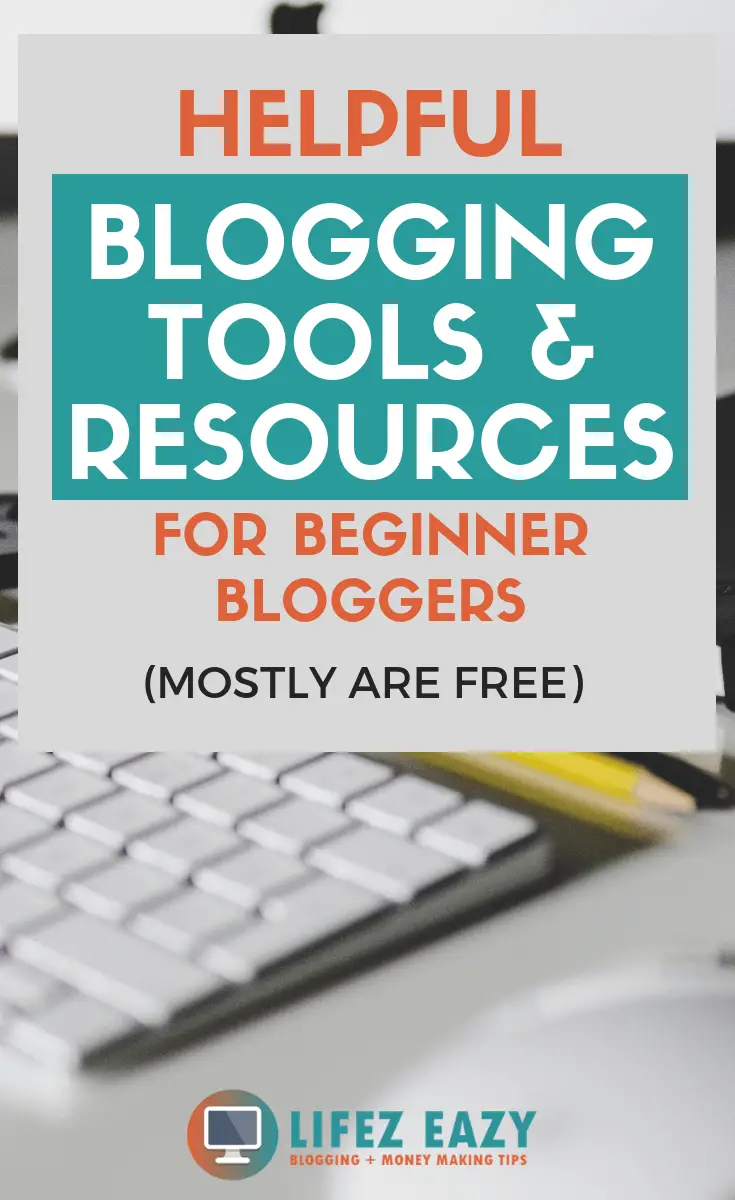 This post contains affiliate links. However, I only suggest those products which are trustable. If you buy or signup anything using my link, I get a small commission which helps me to keep this blog running. For more info, you can refer my Disclosure page.

A2 Hosting: I am currently using A2 Hosting. The reason I choose this web host because it provides one of the best loading speed which is necessary if you are SEO conscious. Other than that, they have a great customer support & provides free site migration which I think is a great relief if you don't know how to do it. You can read this guide on how to start a niche blog if you are planning to have one.


GoDaddy Domain:  I bought my domain from GoDaddy because it provides domain names at a very cheap price. You can refer this guide on how to purchase a Godaddy domain


Mailerlite: For managing e-mails & subscribers, I am currently using Mailerlite. It is easy to use & free up to 1000 subscribers. They also got many features which include landing pages as well.


KWFinder: For searching low competition long tail keyword, I use KWFinder keyword tool. So, if you are someone who finds difficulty in finding ranking keywords, then this tool makes the job pretty easy.  The interface is user-friendly & it has various other tools such as SERPChecker, SERPWatcher, Link Miner etc which makes it a complete SEO suite. To know more, you can read this guide here.
Yoast Plugin: This plugin is a gem for SEO lovers. I recommend that you must have this tool because it instructs On-Page SEO guidelines while writing a content. In this way, you can make your blog post SEO friendly.

Tailwind: Tailwind is one of the best Pinterest scheduling tool & it has helped me to grow my blog traffic. Using Tailwind, I schedule all my pins together for a week & it automatically pins the images every day. This enables me to concentrate on other work. Apart from that, they have Tailwind tribes where you can interact with other bloggers & share your pins as well. Sign up now & get 200 scheduling pins for free.

Buffer:  Using Buffer, I schedule my Facebook post & tweets. Though it has other features also, I concentrate on these two. If you are tired of posting on social media every day, then you can schedule all that using this tool.
Social Warfare: You must have a social sharing plugin installed on your blog. There are many plugins available, but I personally use Social Warfare because they are packed up with so many features and occupies less space in comparison with other plugins. 

Grammarly: If you make a lot of grammatical & spelling mistake, then this tool is your buddy. As I am not a native English speaker, I make a few grammatical errors. But using this tool, all my errors are highlighted in real time and it even suggests me the correct one. If you are like me, then you can try this tool. For more info, check out my Grammarly review 2018.
Readable:  While writing it is important to figure out whether your content connects with all age group audience. To check it, I use Readable to figure out whether my content language is understandable for everyone or not. You can also give it a shot.
Plagiarism Checker: It is very important to check your content whether it is plagiarised or not. In order to do so, I use the Plagiarism checker which scans my content and let me know if anything is copied or not.


Evernote: Evernote is a note-taking tool. It helps you to organize notes so that you remember everything. I use it to include marketing strategy, content plan, content ideas etc whenever it pops up in my mind. You can also record audios as well. It is a great tool for the bloggers if you don't want to miss out important ideas.

Audible: Audible is one of my favorite services I use to listen to audiobooks. Instead of reading about online marketing, I prefer to listen to audiobooks where the author reads the book for me. Apart from that I also listen to other genre books while relaxing or traveling. They have a free trial membership for 30 days where you can download 2 audiobooks for Free & you can keep them even after you cancel the trial plan. If you wanna know more, you can read this guide on How to use Audible.
Fiverr: Fiverr is a marketplace where freelancers offer their services for just $5. You can hire them for article writing, logo design, graphic design, video animation etc. I myself have worked at Fiverr & it's a great place to get your stuff done at a cheap rate. You can refer my Fiverr gigs for Bloggers guide to know what are some best gigs that you can buy as a blogger.
E.ggTimer: To do my work quickly, I use this tool which sets a countdown timer. You can set the timer as per your convenience. Once the countdown ends, It makes a beep sound along with a pop-up message. In this way, I can track whether I have done the required work within the given time or not. This tool is good for time management.

HireWriters: Sometimes when I am busy, I like to appoint content writers from Hirewriters.com who write articles for me at cheap rates. If you are like me, then you can try their service. Also, their service includes proofread & rewriting the content.
Canva: I use Canva to design my blog & social media images. It has a drag & drop feature which makes it easy to design graphics. It also has access to millions of templates, fonts, icons & illustrations which makes designing work quite easy & fun. If you use Pinterest for blogging, then you have to use this website.
Optimizilla: Before uploading any images on my blog, I compress those images in Optimiziila to reduce its size. Due to this, blog pages have less size which in turn results in fast loading speed & Google just love such pages.
Pexels: Plagiarism is a big NO if you are blogging. Due to this reason, I use Pexels to download free stock images that can be used on my blog without worrying about copyright strike. Also, no attribution is required for the images.
Fotor: Fotor is also a free online photo editor and graphic designer with 300 million users around 230 countries. Using this tool, you can create cool graphics for your online business in the form of banners, Pinterest pins or covers.

Linqia: Linqia is an influencer program that allows bloggers to land sponsored post opportunities from different brands that match their niche. You can sign up for free and make money from writing sponsored posts for brands.
PayPerPost: PayPerPost is also similar to Linqia where different brands are looking for bloggers to promote their products. Here also, this platform is free to sign-up and you can make money by writing a review post.

TubeBuddy: For blogging, we require SEO tools likewise for YouTube, one need to have a YouTube SEO tool. For this purpose, I use TubeBuddy to SEO optimize my YouTube videos so that it can be ranked on top. TubeBuddy includes so many features which are a must for YouTubers. You can read this review article of TubeBuddy to know more about it.


HP Pavilion Laptop: Being a full-time blogger I need to be online for most of the time due to which laptop is my best pal. I am a windows user and currently using the HP Pavilion laptop. I absolutely love this due to its touchscreen feature and big screen. Till now, I haven't encountered any problem yet.
Arteck HB030B Keyboard: While I work, I can't stay in one position for more than 10 mins & I keep on changing my position. Thus, it becomes difficult to adjust the laptop for typing. For this reason, I like wireless keyboard & mouse because I can comfortably work in any position whether I am sitting or lying down. What I like about Arteck keyboard is it's backlight color LED feature which has 7 different colors. So even if it's dark, you can still type great contents. Likewise, I use a Logitech wireless mouse due to its contoured shape and rubber grip for a better experience.
Laptop Stand with Switchable Cooling Fan & LED Light: I just love this laptop stand because it allows me to keep my laptop at different angles. On top of that, it has a switchable cooling fan so that my lappy won't heat up. Plus as a bonus, it includes an LED light so that I can even work in dark. As I tend to keep changing my position, this table is a must for me. On top of that, it is foldable too.
Audio-Technica ATH-M20x: While writing content, I love to listen to music at the same time. This keeps me engaged with my work (I know it's weird). For this reason, a nice headphone saves my day. I am an Audio-Technica fan and have been using ATH-M20x headphone for past one year without any problem. 

So that's it. These are my current resource list which helps me to blog like a boss. This list will be updated regularly if I come across any new resource & start using it. Till then, keep blogging!