Hello,
First of all, thanks for showing interest in my small blog, which only runs because of your support. 
If you are reading this page, I am guessing you are interested in learning more about me and my blog.
So, before I introduce myself, let's talk about Lifez Eazy & its history.
How Lifez Eazy Started?
In May 2017, while scrolling through Quora looking for ways to make money online, I got hooked on an answer written by a 19-year-old boy.
The guy was traveling around the world at this mere age without having a full-time job. 
Out of curiosity, I messaged him on Instagram, and he was gentle enough to reply to me. When I asked him how did he manage everything without having a job, he told me he is a full-time blogger. That's when I first heard about blogging. 
As I was already jobless after leaving my 9-5 job, I made my mind to get into the blogging world because I always wanted to be my own boss, and working from home is like a dream job for me.
So, the very next month, i.e., on 16th June 2017, I bought a domain name from GoDaddy and went with HostGator as my web host. (later, I switched to A2 Hosting)
Initially, I wanted to go with the name Life's Easy, as my blog was all about making my reader's life easy by giving them money-making solutions. But because of the non-availability, I decided to go with Lifez Eazy as both sounds familiar.
That's how Lifez Eazy was born, and thankfully, it is still going strong.
What is the Purpose of Lifez Eazy?
Lifez Eazy started with a mission to educate people on how they can use the internet to make extra cash or even full-time income from the comfort of their couch. 
If you are unemployed, looking for ways to make some extra money, or want to work from home to have a stable income, Lifez Eazy should be on your bookmark list.
Here, you can find ideas related to work from home jobs, side hustle jobs, extra money ideas, remote jobs & much more. 
Apart from this, I occasionally also write about blogging & eLearning. So, if you have an interest in these topics, there's more reason to visit my blog.
Who is Behind Lifez Eazy?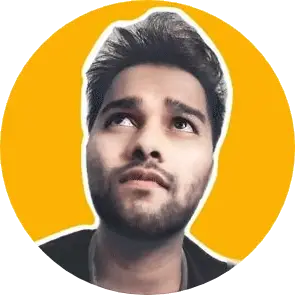 I'm Mahesh, a full-time blogger, Entreprenueur and a side hustler from India, who loves making money online.

I love to share ideas that are working for me or at least working for others through this blog. So, all the money-making talks you are going to read here is 100% legit. 
As a blogger, my goal is to run five successful blogs in different niches, which seems like a tough job but not impossible.
When I am not blogging, you'll find me watching either Korean movies/KDrama's or Thai movies. The rest of the time, I am stuck in front of my laptop.
So, that was a general introduction about myself. I really appreciate your time for taking an interest to peek into my life. If you still have questions or want to stay connected, you can follow & like my page down below. Shukriya!
Instagram (Blog account) – @lifezeazy
Instagram (Personal account) – @mahesh_mku
Facebook Page – www.facebook.com/lifezeazy