Hey there!
Thanks a bunch for checking out my little blog and supporting it. You rock!
So, let's talk about Lifez Eazy and how it all began, shall we?
Back in May 2017, I was browsing Quora, trying to find ways to make money online (because who doesn't want that, right?). That's when I stumbled upon this awesome answer by a 19-year-old dude who was traveling the world without a regular job. Naturally, I was curious, so I hit him up on Instagram.
Turns out, he was a full-time blogger! I didn't even know what blogging was at that point, but I loved the idea of being my own boss and working from home.
With a little push from fate and my own joblessness (I had ditched my 9-5 gig), I decided to dive into the blogging world. And on 16th June 2017, I bought a domain name from GoDaddy and signed up with HostGator (though later I moved to A2 Hosting).
Originally, I wanted to go with "Life's Easy" as the blog name, but it was already taken. So, I came up with "Lifez Eazy" because it sounded cool and familiar.
And that's how Lifez Eazy came to life, and it's still going strong. Yay!
Purpose of Lifez Eazy
Well, it's all about showing you awesome folks how to make some extra moolah or even a full-time income from the comfort of your couch.
If you're unemployed, looking for side hustles, or just want a stable income while working from home, my blog should be your go-to spot.
You'll find loads of ideas here – from work from home jobs to side hustles, money-making tips, remote jobs, and more.
Oh, and I also sprinkle in some stuff about blogging and eLearning for good measure. Cool, right?
Who's The Face Behind This Blog?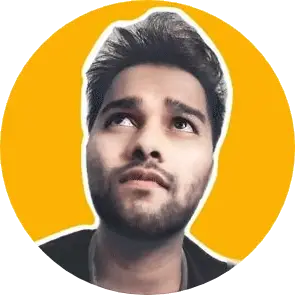 That would be yours truly – Mahesh! I'm a full-time blogger, entrepreneur, and side hustler from India who loves the thrill of making money online.
Everything I share here is legit stuff that's either worked for me or for others, so you can trust what you read. My ultimate goal as a blogger is to run five successful blogs in different niches. It sounds like a challenge, but hey, nothing's impossible, right?
When I'm not glued to my laptop, you'll most likely find me binge-watching Korean movies or KDramas or maybe some Thai flicks. I can't get enough of them!
So, that's a bit about me and Lifez Eazy. Thanks a bunch for taking the time to peek into my life! If you've got more questions or just want to stay connected, hit me up on my socials below. Dhanyawaad!
Stay awesome, and let's keep this blogging journey rolling together! Peace out! 🤘