When you click the links and ads on this blog, it helps me to pay the bills & keep this site free for you. Thanks for supporting me! For more info, read the Disclosure page.
Looking for the best online jobs to make money? You've found the right place.
Discover legitimate, flexible online jobs that can boost your income—from proofreading to Amazon's remote opportunities.
Dive in and find the job that fits your skills and lifestyle.
---
Top Online Jobs To Make Money
1. Proofreading Jobs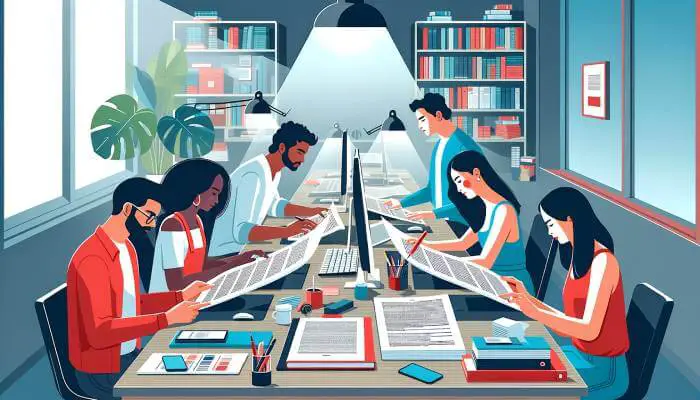 Proofreading is about finding and correcting mistakes in written text before it's published or shared. 
It's perfect if you have a good eye for detail and a solid grasp of grammar rules. 
How it Works:
You receive documents like articles, books, or emails.

You read them carefully to spot errors.

You correct the errors and sometimes give feedback to the writer.

You return the polished text to get paid.
As a beginner, you can expect to earn on average between $10 to $20 per hour, depending on the complexity of the text and your skill level
Platforms To Consider:
Beginners can start with smaller projects to build experience. Platforms where you can find proofreading jobs include:
To explore more such platforms, check out my legit online proofreading jobs list.
---
2. Bookkeeping Jobs
Bookkeeping is about keeping track of a business's money. You record what comes in and what goes out, like sales and bills.
It's a system that helps businesses know their financial health.
How it Works:
As a bookkeeper, you'd use software to enter financial transactions, reconcile bank statements, and prepare reports like profit and loss statements. You don't need to be an accountant, but you do need to be accurate and know some basic accounting principles.
Beginners can earn around $15-$20 per hour. As you gain experience, it can go up to $50 per hour or more.
Platforms to Find Jobs:
Discover more such platforms by exploring my remote bookkeeping jobs online post.
---
3. Transcription Jobs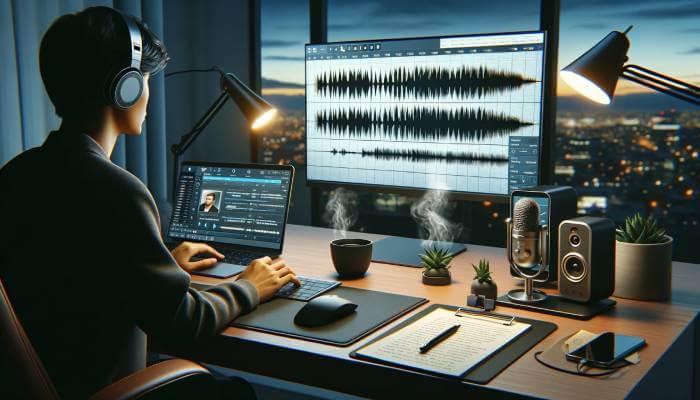 Transcription involves listening to audio recordings and typing what you hear into a text format. It's like you're turning a podcast or an interview into a written document.
How it Works:
You listen to an audio file through headphones.

You type out everything you hear, word for word.

You format the text according to the client's requirements.

You submit the typed document for review.
Beginners can start with easier files and work up to more complex ones. The average pay usually starts at around $15 to $25 per audio hour. 
Remember, this is not the same as the hourly wage—it's for each hour of audio you transcribe, and it can take a beginner approximately 4 hours to transcribe one hour of audio, effectively making the hourly wage around $3.75 to $6.25. 
Platforms To Consider:
Do you want to explore more companies, check out this legit transcription jobs post to find all the details.
---
4. Testing Websites Jobs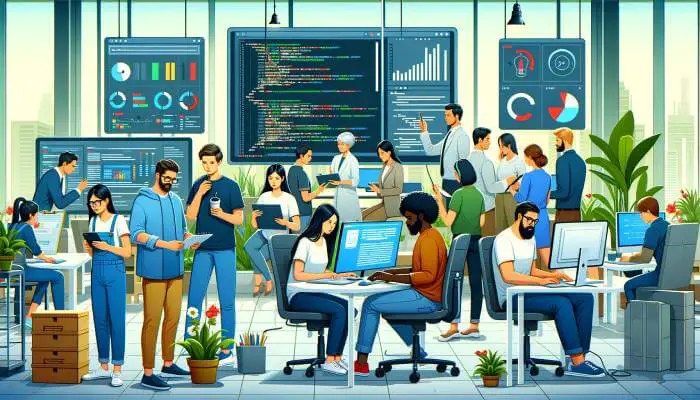 Website testing involves going through a website as if you're a regular user and providing feedback on your experience. 
It helps companies make their websites easier to use. 
How it Works:
You're given a website to visit and a set of tasks to complete, like finding a particular product or navigating to a certain page.

As you use the website, you note any issues or points of confusion.

You report your experience, often including how user-friendly and intuitive the website is.
No need for technical skills; just be able to explain what works well and what doesn't. Beginners can earn around $10 to $15 per test, which typically takes 15 to 20 minutes. 
Platforms To Consider:
Explore my website testing jobs post to explore more platforms.
---
5. Work for Amazon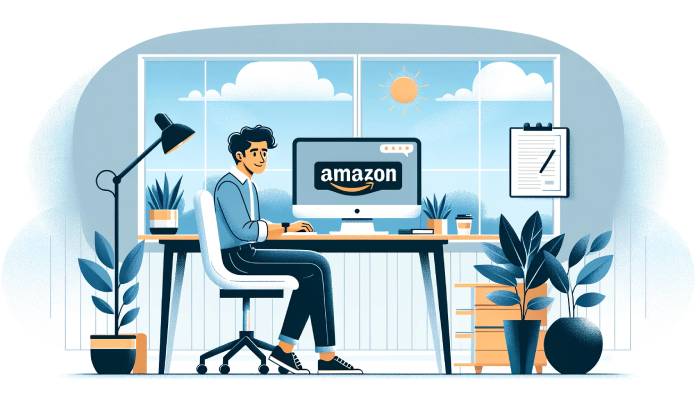 Amazon offers various online jobs, from technical and corporate roles to customer service positions. Here's a brief on some of the roles and their pay:
Amazon Mechanical Turk (MTurk): This is a crowdsourcing marketplace for micro-tasks. The pay varies widely depending on the task, but many tasks pay less than a dollar and only take a few minutes. On average, you can expect to earn $6 to $10 per hour if you're selective about the tasks you accept.

Amazon Customer Service: As a virtual customer service representative, the average pay is usually around $15 per hour.

Amazon Flex: If you're delivering packages for Amazon, you're technically not working online, but you manage your delivery schedule through an online app. Flex drivers can earn $18 to $25 per hour, depending on location, tips, and delivery volume.
The specific rates can vary based on your location, the current demand, and the specific job role within Amazon. 
To explore more jobs, you can check out my Amazon work-from-home jobs post which provides an additional seven opportunities.
---
6. Online Live Chat Operator Jobs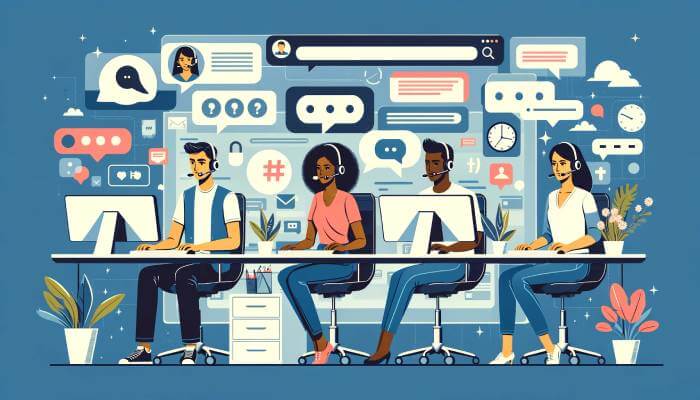 As an Online Live Chat Operator or Agent, you're the digital face of a company.
You chat with customers who visit the company's website, helping them with questions, solving problems, or guiding them through the website.
How it Works:
You'll use a chat platform provided by the company to interact with customers. You might answer questions, provide support, or even sell products.
The pay can vary widely depending on the company and your location, but it often ranges from $10 to $20 per hour.
Platforms to find jobs:
These platforms often have different requirements, so checking their job listings for specific qualifications is a good idea before applying.
To find more jobs like this, check out my online live chat agent jobs post.
---
7. Online Subtitling Jobs
Online Subtitling is the process of creating written transcripts for video audio. This allows viewers to read what's being said. 
It's a valuable service for the deaf or hard-of-hearing community. It's also great for those who watch videos without sound. 
Plus, it helps viewers enjoy content in languages they don't understand.
How it Works:
You listen to the audio of a video and transcribe what's said, timing the written words to match the audio. Sometimes you might also translate the audio to another language.
Subtitlers can earn on average around $1 to $7 per video minute, which varies based on language, expertise, and the complexity of the audio.
Platforms to Find Jobs:
To know more about this job, discover how to earn money by writing subtitles. 
---
8. Join Appen
Appen is a company that offers jobs which you can do online. They focus on improving data used for machine learning and artificial intelligence.
This means they need real people to help make search engines, voice recognition systems, and other tech products work better.
How It Works:
Sign Up: You create an account on Appen's website.

Qualify: You may need to qualify for projects by taking a short test.

Choose Projects: Once approved, you can pick from different tasks like voice recording, data collection, or evaluating search results.

Work: You do the tasks at your own pace, usually with deadlines.

Get Paid: Appen pays you for the tasks you complete.
The pay can vary a lot. It might be a few cents for quick tasks or larger amounts for bigger projects.
It depends on how complex the task is and how long it takes. Payments are usually made through PayPal or Payoneer.
To learn more, check out my Appen review post.
---
9. Freelance Writing
Freelance writing is creating content like articles, blogs, or social media posts for clients. You write on different topics, depending on what your client needs.
How it Works:
You usually get a topic, word count, and deadline. You research, write, edit, and then send your work to the client. Sometimes, you may need to do revisions based on feedback.
New writers can start at about $0.01 to $0.10 per word, which can amount to $10-$100 for a 1000-word article. Experienced writers can charge much more, sometimes $0.50 per word or higher.
Platforms to Find Jobs:
Check out this online writing jobs platform to explore more websites.
---
10. Virtual Assistant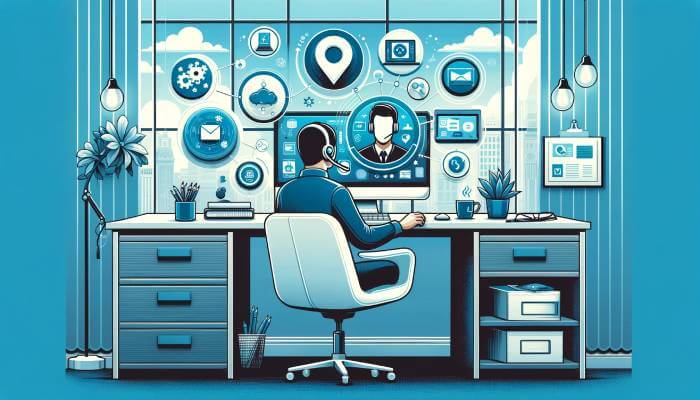 A virtual assistant (VA) is someone who provides support services to businesses from a remote location.
Administrative tasks are the most common, but they can also go into areas like digital marketing and event planning.
How it Works:
As a VA, you'll handle tasks like managing emails, scheduling appointments, or even updating websites — much like an office assistant but from your home or another remote location.
The pay can vary widely depending on the skills you offer and the clients you work with.
Generally, beginners might earn between $10 to $15 per hour, but specialized services can fetch much higher rates.
Platforms to Find Jobs:
You can find VA jobs on websites like Upwork, and Freelancer. These platforms allow you to set up a profile, list your services, and apply for jobs that match your skills.
---
11. Online Tutoring
Online tutoring is teaching or helping a student learn a subject or skill through the Internet. You can teach academic subjects, languages, music, and more.
How it Works:
You'll interact with students through video conferencing tools like Skype or Zoom, sometimes using a virtual whiteboard to explain concepts.
The sessions can be one-on-one or in small groups.
Online tutors can earn anywhere from $10 to $40 per hour based on their expertise and the subject matter. Highly specialized subjects or advanced levels typically offer higher pay.
Platforms to Find Jobs:
Platforms like Tutor.com, VIPKid, and Chegg Tutors are popular for finding online tutoring jobs. They connect tutors with students and provide the tools needed to conduct lessons.
---
12. Social Media Manager
A Social Media Manager is someone who manages the online presence of a company or individual across social media platforms like Facebook, Instagram, and Twitter.
They create content, engage with followers, and often run advertising campaigns.
How it Works:
Create Content: You'll make posts, stories, and videos that fit the brand.

Engage: Respond to comments, and messages, and increase interaction.

Strategy: Plan when to post and what to post for the best reach.

Analyze: Use tools to see what's working and improve posts.
Beginners can earn around $15 to $25 per hour. With experience, this can go up significantly.
Platforms to Find Jobs:
---
13. Graphic Designing
Graphic designers create visual concepts, using software or by hand, to communicate ideas that inspire, inform, or captivate consumers.
They develop the overall layout and production design for advertisements, brochures, magazines, and corporate reports.
How it Works:
Design Concepts: Develop graphics for product illustrations, logos, and websites.

Select Colors and Images: Choose the right elements for the design.

Layout Design: Create the structure for print and digital assets.

Collaborate: Work with clients or teams to bring a vision to life.
Entry-level designers might earn about $10 to $20 per hour. As you gain experience and build a portfolio, the potential for higher earnings grows.
Platforms for Jobs:
---
14. SEO Specialist
An SEO Specialist improves websites to help them show up higher in search engine results. This makes the site more visible to people searching online.
How it Works:
Research: Find out what words people use to search for things online.

Optimization: Make changes to a website's content and design to rank well for those search terms.

Analysis: Check if the changes made are working and what can be done better.
It can vary widely, but beginners might earn around $15 to $25 an hour.
Platforms for Jobs:
You can find SEO-related jobs on Upwork, LinkedIn, and Indeed.
---
15. Voice-Over Artist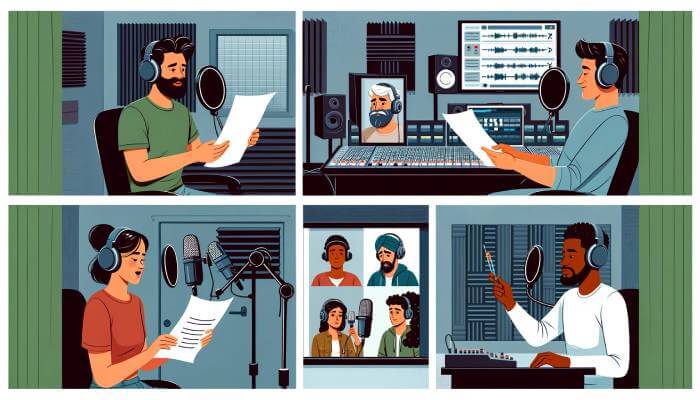 A voice-over artist provides the voice for characters in animations, narrates stories, or gives information in commercials and videos. No visuals are involved—it's all about the voice.
How it Works:
You read and record scripts provided by clients.

You need to convey the right emotion and tone that fits the project.

It often requires recording multiple takes to get it just right.
Beginners might start around $20 for a short recording, with the potential to earn more as they gain experience and reputation.
Platforms to Find Voice-Over Jobs:
ACX (for audiobook narration)
---
16. E-commerce Store Owner
An e-commerce store owner sells products over the internet. Instead of a physical shop, you have a website where customers can buy things.
How it Works:
You pick products you want to sell, create a website, list your products, and then promote your store.
When a customer buys something, you handle the payment online and ship the item to them.
The pay can vary widely. Some store owners make a few hundred dollars a month, while others make thousands.
It depends on what you sell, how much you sell, and how well you market your store.
Platforms to Get Started: