When you click the links and ads on this blog, it helps me to pay the bills & keep this site free for you. Thanks for supporting me! For more info, read the Disclosure page.
Do you want to know some of the best transcription sites that pay well for working from home?
If your answer is yes, you will probably like all the sites discussed here.
Cut back to two years ago, when I quit my day job to become a blogger, things didn't go well as expected because I was having a shortage of money. My savings was not enough for the long run & I didn't know what to do.
So, to keep me stable, I did online transcription jobs as a side hustle until my online business took off.
Now, let me tell you, I had zero experience in transcription. I didn't even know what it was. Until I met someone who makes around $300-$500 per month as a transcriptionist.
She introduced me to transcription & suggested that I should try GoTranscript, which is an online transcription company.
The very next thing I did was applying to this site, but, sadly, I didn't pass their test & got rejected. So, I did some initial preparation and tried again. Thankfully, this time I got accepted.
Since then, I could generate some decent cash, which has really helped me to invest in my blogging business.
Here is a screenshot of one of my earnings.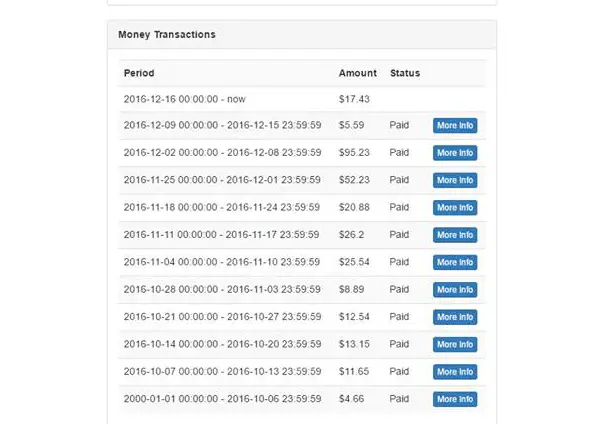 If you're interested in this job but don't know how to start? You can take this free Transcription workshop created by a Professional Transcriptionist, or read my beginner Transcription guide.
If you are already aware of it, check out the list of 14 companies hiring both beginner and experienced transcriptionists.
What is Transcription?
Transcription is a process where you type out what you hear in an audio file.
In simple words, it is a typed format of an audio file where you type out the exact words on software provided by the company.
What Are Transcription Jobs?
Businesses need to create a textual archive of audio or video recordings of their meetings, conferences & other interaction.
To make things easier, they outsource their work to transcription companies.
Being a Transcriptionist in the company, you need to listen to these audio files and type out their communication in a defined format before forwarding them.
For this work, they pay the company on a pay-per-audio-minute basis. High-paying transcription jobs can pay anywhere from $0.60 to $1.25 per audio minute.
However, transcribing one-minute audio can take several minutes depending upon your listening, typing skills, and how much you understand the audio.
What Are The Requirements For Doing Transcription?
Good internet connection
Word Processing software such as Microsoft office
Any audio playback software
Good headphones. Check out the recommended headphone, which ensures clear, crisp sound.
A Foot pedal for controlling play, rewind & pause using the foot. Please note it isn't necessary, but if you can use it, your transcription work will be much faster.
How Long Does it Take To Transcribe One Hour Of Audio?
Well, it depends on you.
If you have a good typing speed, better listening skills, a good understanding of different English accents, you can deliver the transcription work much faster.
By the industry standard, Transcriptionist takes an hour to transcribe a 15-minute audio file. So, if we do a little calculation, then it can take around four hours to transcribe an hour-long audio file.
How Much Does An Online Transcriptionist Make?
Beginners make at least $15 per hour, whereas experienced Transcriptionist earns $25 or more.
Please note your earning will depend on the company you're working with & how many jobs you can complete. If you can transcribe faster, you will make more.
14 Best Paid Transcription Jobs 2020:
1. Rev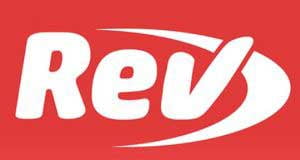 Rev is a document translation and transcription company from San Francisco, offering some of the highest-paying transcription jobs online. 
Many Transcriptionists also consider it a better platform for beginners, where they can make $245 per month. Some top transcriptionists also make around $1,495 per month.
While working with Rev, you can decide which files you want to transcribe according to your own schedule. You will also receive regular feedback and coaching from other members.
How To Work With Rev?
You need to sign-up with Rev using your name and email address. Once done, take the Grammar & transcription test by following their Style Guide.
If you clear them, you can work as a Freelance Transcriptionist.
How Does Rev Pay?
They will pay you every week on Monday via PayPal.
2. Scribie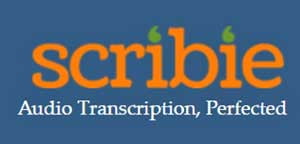 Scribie is another audio/video transcription website. The work involves listening to audio files and typing the same as accurately as possible.
You'll have access to a free automated transcript saving around 60% of your typing effort.
How To Work With Scribie?
You first need to submit an application, followed by confirming your email address to create an account. Once it's created, you need to transcribe an audio file that is later reviewed by them.
If you pass the test, you can work as a transcriptionist where you can choose the job files on a first-come, first-serve basis.
How Does Scribie Pay?
A normal transcriptionist can make around $200-$300 per month, depending on the time they give.
There is no minimum payout amount, so you can withdraw your money anytime you want. Scribie transfers all the payments via PayPal.
3. TranscribeMe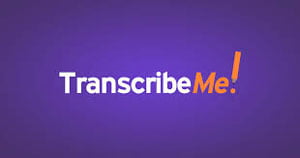 TranscribeMe is another better option for people looking for home-based transcription jobs. You can set your own working hours & even get promoted when you gain enough experience.
How To Work With Transcribeme?
First, finish a short registration process followed by a training and exam course to get selected. The audio files are usually 2-4 minutes long, which is great because you don't have to deal with long interviews/audios.
How Does Transcribeme Pay?
They pay via PayPal, and there is no minimum payout amount.
You can make $20 by transcribing one hour of audio files. As I mentioned earlier, audios are short, which gives you the freedom to transcribe them in separate sessions.
4. Speechpad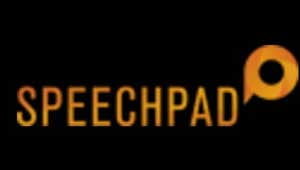 Speechpad was founded in 2008 to provide high-quality transcriptions and caption services at competitive prices.
They have a wide range of corporate clients such as Amazon, LinkedIn, L'Oreal, Netflix, and many more.
How To Work With Speechpad?
You need to fill a form & pass a basic test along with a grammar test. The passing score is 94 points, and you can view your result as soon as you complete it.
Being a member, you can choose any job in the ongoing active jobs board section. 
How Does Speechpad Pay?
As a beginner, you will make $0.25 per audio minute, which is $15 an audio hour. Speechpad does all the payments via PayPal every Friday.
5. Casting Words

Casting Words is active since 2005 & they provide a whole range of transcription services to businesses and professionals around the world.
How To Work With Casting Words?
Joining Casting Words is pretty simple. You need to register with this website by filling out your personal & other details.
After registration, if it directs you to the dashboard, then you need to check your inbox for a welcome email to proceed further. However, if it directs you to a transcription test, then you need to transcribe a small audio file.
Once everything is over, all you need to do is sign in to your account and take the available jobs from the job board.
How Do Casting Words Pay?
Your account must have at least $1 before getting paid. Casting Words pay every Friday via PayPal.
6. Quicktate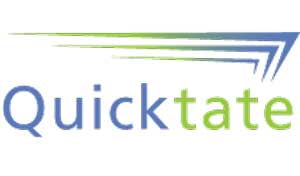 Quicktate is another online Transcription company where they hire Transcriptionists from around the world.
They transcribe voicemail messages, conference calls, recordings of phone calls, memos, letters, legal files, medical files, and other audio files.
Many well-known companies have worked with Quicktate, such as Coca-Cola, Ford, CNN, Allstate.
How To Work With Quicktate?
You can start by filling out the online registration form where you need to answer some questions related to you. You also need to pass a test, or quiz to get approved. 
Once done, log in to your account and start transcribing audio files. Please note that the job is not always available here. So, make sure you are regularly checking it.
How Does Quicktate Pay?
Using this site, you will not make much money. Despite that, it provides better transcription jobs for beginners. Quicktate pays every Monday via PayPal.
7. Gotranscript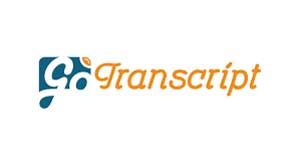 GoTranscript is a professional transcription company founded in 2005 in Scotland. 
They have a team of nearly 20,000 professional transcriptionists, proofreaders, and customer support specialists dealing with various clients. Their top transcriptionists earn around $1,615 per month.
As a member, you can make up to $0.60 per audio minute & you are free to work as per your own schedule.
How To Work With GoTranscript?
You first need to register by filling out your personal details and other information. Then download their guidelines and take questions based on the same.
After that, they will redirect you to transcribe an audio test that is a little under three minutes long. Once you complete it, they will get back to you within 2 weeks for further instructions.
Being a member, you can choose whichever audio file you want to transcribe from their job board. The files follow the first-come, first-serve basis. So, make sure you are regularly checking the job board.
How Does GoTranscript Pay?
You can make at least $150 every month. But it all depends on you and how much time you are giving. GoTranscript does payments via PayPal & Payoneer every Friday.
Related Post:
8. Accutran Global

AccuTran Global provides transcription and related services to clients around the world. It is active since 2002 & its headquarters is in Canada. They hire transcriptionists for financial, general & medical transcription projects.
How To Work With Accutran Global?
To join, you should at least have
60-75 wpm typing speed
good English skills
excellent listening skills
knowledge of the respective fields.
The process begins by filling out a Questionnaire providing all your details. Right after that, you need to take a transcription test to get selected.
How Does Accutran Global Pay?
For every word, Accutran will pay you $0.005 & you will receive all your payments on the 15th of every month via PayPal.
9. GMR Transcription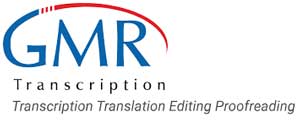 GMR Transcription is a service based in the United States. They provide all types of transcription services for podcasts, academic, legal, business, market research, meeting.
Whether you're an English or Spanish transcriptionist, they accept everyone. Also, they are open to both beginners and intermediates.
How To Work With GMR Transcription?
Visit this page and submit your resume. Then you'll receive an email about the test & instructions to proceed further.
The test includes an audio file which you need to transcribe.
Once done, wait for 2 weeks until they contact you. If they didn't contact you after 2 weeks, then it means they've rejected you.
GMR puts all new members into a probation period until you transcribe 2 hour's worth of audio.
How Does GMR Transcription Pay?
They do not disclose the pay rates because it is against their policy. You need to be a member of GMR to know such things.
But, according to several members, the pay rate falls between $0.70 to $1.25 per audio minute paid through PayPal.
10. Terescription

Terescription is active since 2004 hiring transcriptionists from the US. Mainly, they transcribe audios for the business, Education, and Entertainment industries.
How To Work With Terescription?
You need to register with their website by entering your email address and filling out all the info.
Then, you need to download a sample media file and create an original transcript using the instructions provided in your mail.
After transcribing the media file, you need to e-mail it to [email protected]
They will check your file, and if it is ok, they will select you.
The last step involves faxing the signed Independent Contractor Agreement and Exhibit A to (949) 258-3396.
How Does Terescription Pay?
They pay every other week for the work performed in the previous two weeks. Their mode of payment is through check.
11. TigerFish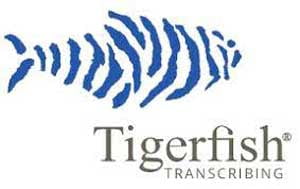 Tigerfish only hire U. S citizens or legal residents offering a friendly, flexible environment.
They are looking for a
quick typist with a good ear for language.
a strong sense of written English.
Transcriptionists who can listen and make intelligent decisions on the best way to render the language.
When you're selected, you need to transcribe files like interviews, police interrogations, and documentary film footage.
How To Work With TigerFish?
You need to download their style guide highlighting everything about their approach and stylish conventions. You need to read it carefully as you need to adhere to the style guide while transcribing.
Next, download sample audio files comprise three five-minute segments representing typical transcription material:
A focus group
An interview
A presentation
Listen to it, transcribe and save them in the same document according to their format. Once done, email this document along with other information like
Your description
what you like to read
your educational background
and relevant experience.
If they like your work, they'll soon contact you.
Please note this whole procedure needs to be done as per TigerFish format which you can read from here under the "Getting Started" section.
Related Post:
12. SpeakWrite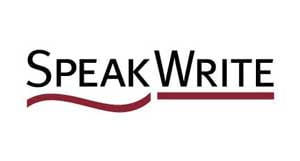 SpeakWrite was established in 1997 and is one of the most popular Transcription companies out there.
They offer legal, general & Spanish transcription jobs having different criteria for selection.
SpeakWrite is looking for transcriptionists having some previous experience in Microsoft Word 2007 or newer, including advanced formatting features.
They also prefer a typing speed of 60 WPM with 90% accuracy, fluent in English & perfect Grammar knowledge.
How To Work With SpeakWrite?
The sign-up procedure begins with filling in your contact information to receive a login username and password.
Once you're logged in, you need to take a short exercise to confirm your typing speed and accuracy (at least 60 WPM with 90% accuracy). After that, you need to review and sign a Confidentiality Agreement.
Once done, fill up your personal details about your work history and availability. It must meet their work experience requirements to advance past this step.
Once approved, they will give access to training videos and quizzes. Also, you need to download their software and complete a few training jobs before accepting live jobs.
How Does SpeakWrite Pay?
Transcriptionists are paid one-half cents per word along with some shifts offering a 10% bonus.
Payment is made twice a month, either by direct deposit (currently available to U.S. citizens only) or by check. They do not offer PayPal or other payment services.
13. 1-888-TYPE-IT-UP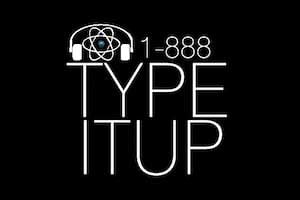 1-8881 Type It Up is a US-Based Transcription company providing both audio and video transcription services.
They are one of the highest paying companies that pay from $30-$180 per audio hour. Whether you are from the U.S or other countries, you can still work with them as they deal with many non-US clients.
Though they prefer experienced Transcriptionists, you can still be a part of their team as long as you pass their transcription test. 
How To Work With 1-8881 Type It Up?
You need to fill their application form that gives access to their training material. Once you go through it, you need to pay a $39 fee for the entrance exam.
The reason why they take fees is that they want to avoid people who are not passionate about transcription. This way they only receive applications from serious applicants who really want to join them.
Additionally, paying fees have benefits because it assures that every application is reviewed. There will be less competition, which means more chances for your selection.
As for the test, you need to transcribe two short audio files having a combined length of 2 minutes and 15 seconds. They will highlight your mistakes in case you're rejected.
The best thing about this company is if you reapply, you will get the same audio files for transcription. Thus, more chances for approval.
The only problem is you need to pay the fees again. You can learn more about them by checking their FAQ page.
How Does 1-8881 Type It Up Pay?
They pay twice a month via PayPal on the 15th and last day of the month. Other options include Payoneer or Western Union.
14. Ubiqus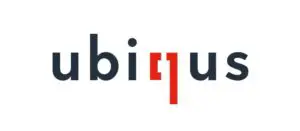 Ubiqus not only offers transcription jobs, but also proofreading jobs, translation, copywriter, editor, and translator opportunities. They provide services in over 70 languages and offer work on a flexible schedule.
If you're a highly-skilled linguist, you can definitely join their expanding team.
How To Work With Ubiqus?
As a transcriptionist, you'll almost certainly be dealing with legal, medical, and business transcriptions. They expect you to have good listening skills, typing accuracy, attention to detail, research skill, and to follow their guidelines.
Make sure you have a fast internet connection, a laptop or PC, and a couple of hours free from your daily routine.
To apply for the English Language Transcriptionist position, you can send an email to [email protected] attaching your resume in Microsoft Word or PDF format. Resumes without cover letters will not be considered.
You can expect to receive a reply from them within a few days, depending on how busy they are.
How Does Ubiqus Pay?
According to my research, Transcription jobs pay around $0.007/word, but this isn't an exact figure because different users have different pay experiences. 
Also, an individual's level of experience and the quality of their work are important factors in determining their pay grade.
How Can I Become a Good Transcriptionist?
To become a good Transcriptionist, you should improve the following skills:
You must concentrate on improving your listening skills. While transcribing, you may encounter different English accents other than yours. It will be kinda hard for you to understand, especially if your first language is not English. So, a good way to improve it is by watching English movies or videos having different accents with subtitles.
Concentrate on improving your typing speed. The better the typing speed you will have, the faster you'll complete your task. You can use this website to improve.
Don't forget to take breaks. After listening to audio for a long time, your ears will get assimilated.  During this time, it's better to take short breaks helping your ears to become more calibrated. Thus, this way you can transcribe much easier.
Improve your English grammar. You can visit this website to brush up.
Do You Still Want To Be a Beginner Transcriptionist Or…?
Imagine…
On one side, there is a beginner transcriptionist and on the other side, there is an experienced transcriptionist.
Who would you choose to transcribe your file?
I think you'll go with the experienced one because you want 100% customer satisfaction. Who doesn't need that?
Nobody wants to invest their money where they don't feel confident.
If you are serious about Transcription and want to grow it as a side income, it's very important to learn deeper.
Obviously, all the listed transcription companies are a great way to get started & you can continue to do so to make some extra money every month.
Or…
You can turn those $150 or $300 into $500 or even $2000/month by running your own Transcription business.
There are many transcriptionists who have their own clients, and they regularly receive new work every week. That's what I call a great business model.
They don't have to worry about giving fees to a transcription company as they can keep 100% of their earning.
But how can you start your own Transcription business?
Well, I won't suggest this to you if you have no interest in earning a full-time income.
However, if you do, ensure to take this free general transcription mini-course or the free legal transcription course as per your interest. By the way, both are free to enroll so don't miss this opportunity.
Though general transcription is easier but legal transcription is more paying.
The courses will teach you
What does it take to become a Transcriptionist?
Two keys to success as a transcriptionist.
The biggest myth
10 signs you're not a good fit for a transcription
How much can you earn as a transcriptionist?
Where does transcription work come from?
What do you need to get started?  & much more
Taking the mini-course is enough to know whether you can see yourself as a future Transcriptionist.
Apart from this, you can also check out their full-blown courses teaching everything step-by-step.
Here are the full courses.
Janet Shaughnessy is the creator of these courses who is a professional transcriptionist. She will teach you everything related to transcription, style guides, finding work, running a business, and much more.
As a bonus, you will also get lifetime access to materials & support.
However, let me tell you it is not a magic potion and like everything else, you need to work hard for at least 2-4 months to learn everything.
You won't become a Transcriptionist only by taking the course alone. You have to practice what you have learned to get better at it. Taking these courses without doing any practice is not going to help you.
But I can ensure if you do both, you will have a bright future as a Professional Transcriptionist.
Final Thought
So these were the top 14 transcription jobs that pay well. I prefer them because they all provide legit jobs, both for beginners & intermediates.
If you want to level up your game, you can also take Janet's mini-courses.
Overall, you can do transcription both full-time and part-time as it's a great side hustle to work from home.
Now, it's your turn to decide which companies are you going to try first? Let me know.
Read Next:
Pin it For Later: