When you click the links and ads on this blog, it helps me to pay the bills & keep this site free for you. Thanks for supporting me! For more info, read the Disclosure page.
You're here to know how to become an Online Transcriptionist? How much money can you make transcribing audio files? Pros & cons? & much more.
Before I get into the detail, let me tell you I am not a professional Transcriptionist, but I have done transcription work earlier. Here is my payment proof from GoTranscript in 2016.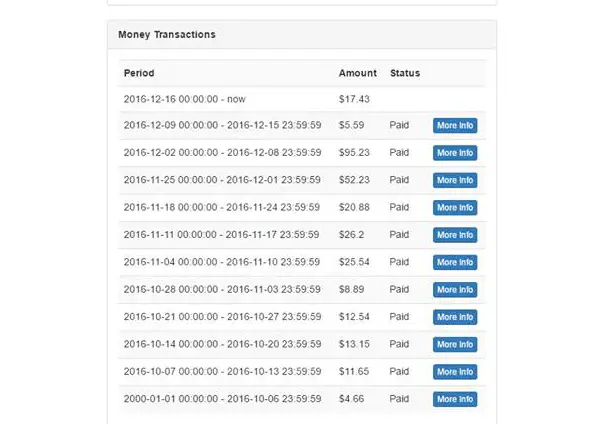 Though it wasn't easy for me to get into a work that I haven't done before, I struggled a lot. Sometimes, I didn't felt continuing it. Maybe I wasn't interested in this job and was just looking to make extra money.
Now, I am not saying to disappoint you, but I just want to let you know that making money from transcription is not easy, and it requires patience.
If you're looking transcription as an easy path, you may get disappointed. However, if I can do it, you too can. All you need is commitment, patience, and an eagerness to learn.
In this post, I have outlined everything you need to know, including a training course. So, without wasting any further time, let's get it started.
What Are The Types of Transcription?
When you're starting out with transcription, it's crucial to know which type of transcription you should go for.
Some of them pay more, and others generally pay less. The one that pays more is often difficult and time-consuming.
So, considering all these things, you must choose which one will be best for you. Here are the three types of transcriptions that I am talking about.
1. General Transcription
General Transcription is the simplest one where a transcriptionist can transcribe any type of audio file such as interviews, simple dictation, lecture, phone calls, etc.
However, it doesn't include medical and legal audios as they are more challenging and require a good knowledge of the field.
2. Legal Transcription
Legal Transcription is a bit difficult than general transcription, and it often includes audio recordings of court hearings, depositions, or anything related to the law.
The accuracy needed is around 98%, and often times the documents will need to get certified with an affidavit.
But, the best thing about legal transcription is that the audios are professionally recorded with no background noise, which makes your job easier.
3. Medical Transcription
In Medical Transcription, the transcriptionist listens to voice recordings of doctors, medical researchers, nurses, and other healthcare professionals to convert them into transcripts with 99-100% accuracy.
Though you should be a HIPAA certified to get work from a direct care provider or a hospital, you can still get a job from other places if you try. I suggest enrolling in professional training from a reliable source, which boosts your chances to get selected.
Medical Transcription used to be the most rewarding one, but it has dipped. According to the U.S. Bureau of Labor Statistics, the job opportunity for medical transcriptionists will see a fall because advancements in speech recognition software will decrease the demand. So, you should take a note about it.
My Advice…
Being a complete beginner, you should begin with general transcription as it is less hectic and more comfortable.
Your main goal should be to become comfortable with transcription and gain experience, which is possible with the general one.
Once you know how to get the job done & feel more confident, you can try your hands on legal and medical transcription.
The best way I look to get into the transcription field is by enrolling in a legit professional course.
Why Should Someone Become a Transcriptionist in 2020?
To have more freedom so that you can spend more time with your friends and family.

Become your own boss so that you can work on your own terms.

To learn a new skill that you can use to make money online.

Work from anywhere anytime.

Don't want to become a 9-5 job employee wearing suits & ties.
What is The Salary of a Transcriptionist?
According to the BLS (Bureau of Labor Statistics), 
General transcriptionists earn $45K/year 

legal transcriptionists earn $65K/year

Medical Transcriptionists earn $33k/year
These are just the averages that will vary depending on various factors like region, experience, and the number of hours worked.
Many general transcribers make anywhere from $10 to $20 per hour or even more. While most experienced transcribers average $45-50 an audio hour. 
Even if you're a beginner, you will still make a minimum wage with some lower-paying companies. I recommend these companies not as a career option but as a means to train yourself and make some extra money.
What Are The Biggest Challenges of Being an Online Transcriptionist?
If you're not self-disciplined & prefer a more office work environment having several employees? Transcription is not for you because you'll be working alone, and there is a high chance of getting distracted.

As heard by newbies, proper punctuation can be a bit problem for you. But once you get it, you're good to go.

To be honest, Transcription jobs are boring & you may feel like quitting at a certain point. But if you have an interest in this job, then you won't get bored. Moreover, when you start making hundreds and thousands of dollars per month, nothing remains boring.
What Are The Tools Required For Transcription?
Whatever job you do, there will be a bunch of tools that will help to ease your work and contribute to maximum productivity.
For Transcription, it's essential to have a set of tools in your arsenal that will only help you get the job done faster.
There might be a few tools you can skip being a beginner, but once you feel you are ready to invest a few bucks, you can definitely have them.
Tool No.1 – A Good Pair of Headphone/Headset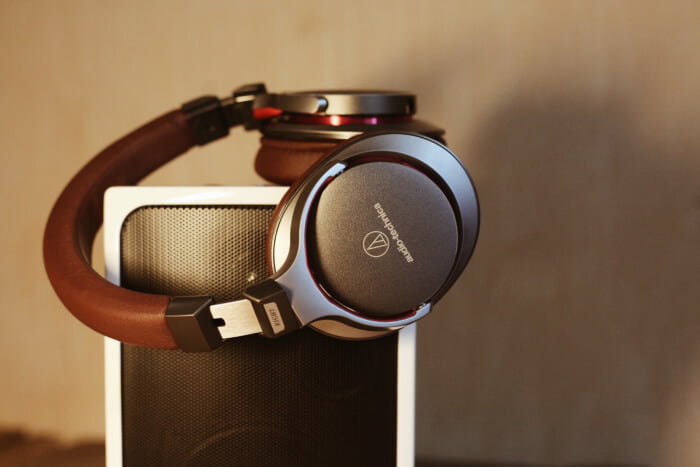 Transcriptionist needs to have excellent listening skills so they can listen to each and every word clearly. Though it isn't possible when the audio voices are low, a pair of good headphones can help in such situations.
If you live in an environment that has background noises, it's smart to have them. But before you purchase any headphone, check whether they are comfortable, sits in your budget, and can adjust with your working environment.
As a Transcriptionist, you have to work for a long time, and wearing a headphone for such a period can make you uncomfortable.
That is why light-weight headphones with ear cushion work best. Not only it feels comfortable, but you can also reduce a lot of unwanted background noises.
Here is a recommended headset you can go for.
Tool No.2 – Express Scribe
Express Scribe is a transcription tool or an audio player designed for transcription work.
It offers a feature where you can control primary functions such as play, pause, stop, rewind using the keyboard hotkeys. Thus making your transcription work faster.
Express Scribe offers both free and paid versions where the free version is enough for transcription. It offers 
Home and small business license permits

Foot pedal support (only AltoEdge foot pedal)

DCT dictation 

Ability to play all major file formats.
On the other hand, the paid version supports more formats. For a beginner, the free version is enough but ensure to upgrade, when you feel it's the right time.
Tool No.3 – Foot Pedal
Foot Pedal ends the problem of playing, pausing & rewinding audio/video files with your hand.
Now, you might think, why is it a problem?
You see, when Transcriptionist transcribes audio, they need to go back and forth from playing/pausing to typing with their hands. This activity sucks their time, and often it makes them uncomfortable.
With foot pedal, all the playing, pausing activity is managed by your foot, and your hands are free for typing only. Though foot pedal isn't necessary as a beginner, still it's a great addition that can make your work faster.
Tool No.4 – Audio Converter Tool
Sometimes, audio files don't work on your device because of a specific format. In such situations, you can convert them to your preferred format using an audio converter tool like Freemake Audio Converter. 
This tool converts audio files to over 50 formats.
Tool No.5 – Audio Enhancer Tool
There will be times when you will receive audio files with either a lot of background noise or low volume. In such situations, you can use an audio enhancer tool such as the DFX tool or Adobe Audition to improve its quality.
Tool No.6 – Grammarly or Pro-Writing Aid
Grammarly or Pro-Writing Aid are the tools that find grammatical, spelling & typo errors in real-time from a written document.
You can use them while transcribing files to ensure you are writing an error-free transcript, which makes it more professional.
How to Become an Online Transcriptionist?
Till now, we have seen what type of transcription you can go for and which tools you can use to get the job done.
Now, let's see how you should start your transcription journey step-by-step so you won't waste your time.
1. Decide Whether Transcription is Really For You?
This is the first question you should ask yourself when you're planning to become a Transcriptionist.
Though it looks super easy where you just have to write down what you hear in the audio, it isn't simple when in action. You need to have better listening skills, decent typing speed and should know how to research a topic.
Professional Transcriptionist knows how to research new terms, taking words in context & identifying referring words while they are transcribing. That's what makes them different from a beginner.
But you don't have to worry because, over time, you will also develop these skills. All you need is proper guidance and practice.
From what I have seen, if the audio quality is nice with proper and clear diction, it will only take 1-2 times of audio duration for transcribing.
For example, if you're transcribing 5-minute audio having clear diction, it will take 10-15 minutes, depending on your typing speed.
However, if it is poor audio with a unique accent, technical terms, loud background noise, voices are indistinct, and some may even have a hiss or a humming sound, it will probably take 4-5 times or even 6 times of audio duration. So, you need to be aware of such circumstances.
I know it sounds a bit difficult job, but you will get smooth when you've transcribed several files. I highly recommend the following free mini-course that will let you know what it takes to be a Transcriptionist so you can make your final call.
Enroll in Free 7-Day Mini General Transcription Course
It's an e-mail course by Professional Transcriptionist Janet Shaughnessy where she introduces you to Transcription in 7 days.
Each day, you get a new lesson via e-mail that answers all your major questions. You will have a proper idea about Transcription & you can definitely make a final decision after seven days.
The following are the lessons you are getting for free.
Day 1 – Lesson 1 –

 What transcription is and why it's an invaluable skill in today's digital world?

Day 2 – Lesson 2 – 

Who hires transcriptionists, what it takes to become one, and the two keys to success as a transcriptionist.

Day 3 – Lesson 3 – 

Revealing the biggest myth about Transcription

Day 4 – Lesson 4 – 

10 signs you're not a good fit for Transcription

Day 5 – Lesson 5 – 

How much can you earn as a Transcriptionist & what affects your earnings?

Day 6 – Lesson 6 – 

Where does transcription work come from?

Day 7 – Lesson 7 – 

What do you need to get started?
I have taken this course earlier, and it's really an eye-opener with lots of valuable information. Whatever she teaches in those 7 days is definitely crucial for getting into this job.
The course is specially targeted for those people who couldn't decide whether they want to become a Transcriptionist? If you're one of them, you can try it.
After taking the course, if you're determined to become a part-time or full-time Transcriptionist, you have 2 options to proceed further.
One is free but time-consuming, and another one is paid but more legit. However, if you are not interested and don't see yourself as a future Transcriptionist, you can check out other money-making opportunities.
2. Free & Paid Method To Learn Transcription
This is where you have to decide which one is appropriate for you. If you don't want to spend any dime, go for the free method, and if you are willing to spend some money, go for the paid ones.
You can also use both of them at the same time, which I think is the best way.
A) Free Method
As a beginner with no prior experience, it's very essential to practice transcription & gain experience.
And what's the best way to do so?
Obviously, join online Transcription companies.
There are many of them like Scribe, GoTranscript that will hire you even if you don't have any experience. But you must pass their English assessment & transcription test.
While taking the transcription test, you need to download and read their style guide before proceeding.
A style guide is basically a rule book that should be followed while transcribing so you can produce professional transcripts that meet the standard.
Once you pass the test and get hired, you will have a great platform to gain experience and earn extra money at the same time.
Though you won't make much, it's ok because we are more interested in getting experience. You can check out these Online transcription companies that are currently hiring. Ensure to join at least 2-3 of them, especially Scribie & GoTranscript.
The only negative side it has is you need to figure out on your own & there is no one to guide you. The only way you can make this work for you is by transcribing as many files as you can until you gain confidence.
B) Paid Method
If you ask me, I will choose the paid method if I am dead-serious about transcription. Why? Because I can learn from the experts & can also save a lot of time as compared to learning by myself. I can feel more confident while transcribing & that's what really matters.
Since there are many transcription courses out there, Janet's program "General Proofreading: Theory & Practice" is the one I would like to enroll in.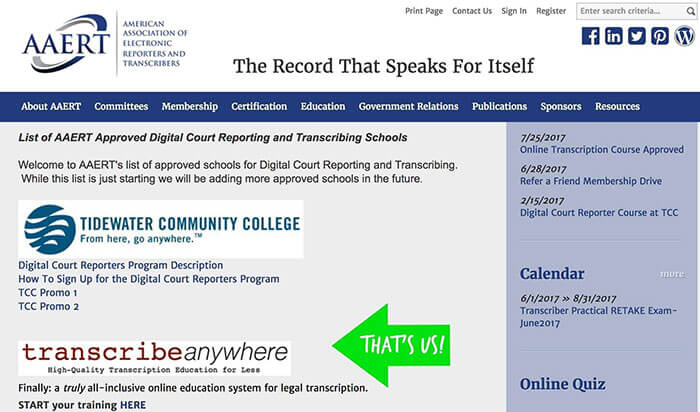 Janet has over 10 years of experience in transcription. She is the creator of TranscribeAnywhere.com and the owner of Zoom Transcription Services.
Having a lot of experience & working on several projects, she is offering a full-blown course on General & Legal Transcription to get you from newbie to a polished professional in as little as 2-4 months.​
Here is what she said about her course.
"We take them from the very beginning of explaining what transcription is, the equipment needed, typing and punctuation drills, practice dictations of all sorts (there's a LOT of practice in my courses) and finally, after passing the final exam, training in marketing transcription services and obtaining work are provided."
Also, she offers a support team where you can ask about your problems anytime you want. You can check out both the courses from here.
Final Thoughts – How to Become an Online Transcriptionist
Well, we have seen how you can become an online Transcriptionist by following either the free or paid method.
When I was a Transcriptionist, I made some side money with this job, but it was time-consuming. Moreover, I was already planning to start a blog, so I officially retired.
However, last month, when I took Jannet's mini Transcription course, I feel like I should again give it a try. But honestly, I don't see that coming any soon. (lots of blogging work)
Nevertheless, it's a great online job that you can do to make extra money or even full-time income. But it just boils down to your personal interest. Let me know what you think.
Read Next:
Pin it For Later: