When you click the links and ads on this blog, it helps me to pay the bills & keep this site free for you. Thanks for supporting me! For more info, read the Disclosure page.
Taking online surveys is one of the easiest ways to make extra money. All you have to do is answer a few multiple-choice questions and get paid within 10-20 minutes.
Even though it all sounds like a piece of cake, users get disqualified within a few seconds while completing them. 
If the same thing has happened to you, you might have thought, what in the hell is happening? Why are they rejecting you? How to qualify for online surveys?
You see, the market research companies use surveys to learn about the characteristics of their target audience to draw conclusions and make necessary decisions.
To avoid paying thousands and millions of entries (they have a fixed budget), they filter them out using different questions.
If you know what questions they ask and what kind of answer they are expecting? It will become simple for you to pass most of the surveys. Though the methods are not a 100% sure shot, it will still make a change. 
So, wasting no time, let's start with the common reasons you are not qualifying?
Note: Whatever I will discuss here was first discussed by the Stackchange blog. So, all the credit goes to them.

What Are The Reasons For Not Qualifying for Surveys?
1. Screening Test Issue
The screening test, also known as Classification questions, are those you see before taking a survey. It includes questions related to age, family, gender, habits, education, & so on.
Most of the users keep wondering why they are rejected after completing the screening test. Did they give any wrong answers?
Let me tell you that the whole purpose of this questionnaire is to find out whether you belong to the companies target group. These companies want to make sure they are targeting the right people through their surveys.
For example, if you do not own a car, it makes no sense to take part in a survey where a car company wants feedback.
So, that is the reason you do not qualify most of the time after completing them.
It is something you cannot control, but it also does not mean you should avoid them. In fact, you should keep trying as it's just a matter of time you find the right one.
2. Surveys Are Not Targeted Towards Your Country
It is always a better idea to check supporting countries before joining any survey site. This will not only make sure you get the right surveys, but you won't waste your time as well.
Now, many companies are offering surveys for global members. No matter where you are from, you can join them & earn money.
But the thing is, most of their surveys are targeted towards particular countries. No doubt, you will still receive them, but the frequency will be low. Now, I don't say every company works like that, but you should know the fact.
If possible, try to join companies belonging to your country to receive the right surveys. If you don't know how to find them, search the keyword – best survey sites in (put your country name here) – on Google. You will get a good list of market research companies that you can join right off the bat.
3. Using a VPN or Ad Blocker
This case is not frequent, but sometimes, people get disqualified without even realizing they are using a VPN or Adblocker. It might not be intentional, but many users use them thinking to get access to more surveys.
If you are one of them, avoid using these tools as it will not help you in any way. Moreover, it can also lead to a lifetime ban.
4. Poor Or Scam Site
I won't say everybody falls in this trap, but some people do.
There are survey companies that ask for certain things before you could join them. It includes money, buying a product, or sharing credit card details.
If you join such sites, not only will they never pay you, but you are also in danger of giving away your personal information. Joining them is equal to wasting your time, and you should completely avoid them.
WANNA MAKE SOME QUICK CASH???

Join these offers to score your first dollar!!!

1. Survey Junkie – One of the top-rated market research company where you can earn up to $3.50 per survey

2. PineCone Research – Earn $3 – $5 per survey & $6 for product testing.

3. Vindale Research – Receive a $1 bonus for signing up & earn $2 to $5 per hour.
Understanding the Categories of Questions & How to Qualify Them?
Generally, surveys are composed of four categories of questions i.e. classification, qualification, opinion, and security. If you understand the purpose of these questions, you can do a few things to improve your chances of passing them.
Though it's not a magic potion that lets you qualify for each survey, still, you can expect better results.
1. Classification Questions
The ideal person for market research companies is the average family guy that has a
Full-time job

Own House

Car

Insurance (Life/car/house)

A few kids
To identify such people, market research companies introduced classification questions which include personal details such as age, birthday, gender, employment status, residence, & so on.
While answering them, make sure you enter the same answer as what you have put in your profile. Anything different from that can result in rejection.
2. Qualification Questions
The main job of qualification questions is to decide whether you are qualified to take the online survey.
The market research companies are looking for specific characteristics among the participants, and these questions help them to figure that out. That's the reason you see most people get rejected while taking surveys.
To identify Qualification questions, they all have a similar pattern with varying questions for each survey. You can simply recognize them with a little practice.
To help you further, here are three qualification questions mostly asked.
Question 1 – Do you or any member of your household or any of your friends work for any of the following types of companies?
If you find the Advertising agency or the Market research as one of the options, it is better to choose – None of the above – as your answer.
Sometimes the same question comes in a different format where they directly mention both the options in the question itself. In such a case, make sure to select the one that says – you or any family member don't work for them.
That is because the survey companies feel if you or an immediate family member works in these professions, your opinions may be biased. That is the reason most of the time, they avoid people from these fields.
Question 2 – Whether you have taken any surveys/research/market opportunities in a given period of time?
Here also go for the – none of the above – option or select the one that says – you have taken none of them.
Question 3 – What type of responsibility you hold in the decision-making process?
It has been seen that survey companies are interested in people who take vital decisions in their families.
So, whenever you see such questions, select the option showing you are the primary decision-maker in your family. If you cannot find the one, choose anything equivalent to that title.
3. Opinion Questions
A survey consists of 50% to 80% of opinion questions, and it comes in a lot of variety. You can answer them in any way you want as they are only targeted to know your opinions about specific topics.
Opinion questions are usually grouped together and often involve scales of some sort. These questions come with options like strongly agree, agree, neither agree nor disagree, disagree, strongly disagree & no opinion. Other similar options are very good, good, average, poor, very poor, and no opinion.
They do not affect your survey & in fact, they are not responsible for any kind of disqualification.
4. Security Questions
Security questions are created to disqualify people who randomly select answers to get through the survey.
I don't know if you have noticed, but while taking surveys, they ask the same question multiple times to check whether you are giving the same answer. If somehow, you answer a different one, they will straightaway reject you.
That is why, the next time you take an online survey, ensure to read every question before answering them to avoid disqualification.
Mostly, they can be found in high-paying surveys, but slowly they are becoming prevalent in others as well.
More Tips On How To Qualify For Surveys
1. Check The Pay Amount
One of the most common reasons for disqualification is trying a high-paying survey.
Usually, it is better to avoid them because not only do they have a few entries, but they do not target the general people. That is the reason most of the time, you get rejected while taking them.
My advice would be to choose only those surveys that either offer less or an average amount. It does not mean you completely ignore the high paying ones because you never know, you might pass them.
2. Update Your Profile
This tip is mostly applicable to those companies that send email notifications whenever there is a new survey.
Now, you might think, what is so special about them?
Well, these companies suggest surveys based on the information you provide in your profile. So, completing your profile details is what I want to discuss here.
I recommend that when you create an account, ensure to fill in all your details such as country, city, age, gender, & so on. This not only increases the probability of receiving matching surveys, but you can also pass them most of the time.
3. Fill the Surveys As Soon As Possible
Sometimes, when you complete a survey popping in your account, you are right away disqualified or screened out. 
Have you ever thought, why did it happen?
It is because you were too late to apply. 
You see, the marketing company's budget is not infinite & they can only afford to pay for a certain number of entries. If you are too late to fill that spot, you will not be able to take part in it.
So, to tackle this problem, I highly recommend checking your favorite survey sites multiple times a day so you won't miss them. Also, keep an eye on your emails to see any new notifications. 
The best thing you can do is create a new email address, especially for paid survey sites. This way, you won't miss any notifications as you will only receive survey related emails.
I highly recommend getting active at the start of the week, usually Monday or Tuesday, because most market research companies send their surveys at this time.
So, go and sign-up to all the high-paying survey sites & try this method.
Final Thoughts
By going through the tips mentioned in this post, I am quite sure you now know how to qualify for online surveys. Though these methods won't give you a 100% result, it will definitely minimize the rejection rate.
So, start implementing them the next time you take an online survey and see the results for yourself.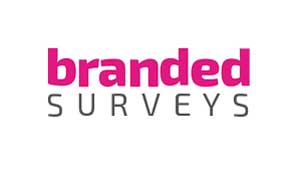 Simply sign up and complete a profile survey to earn 100 points ($1) as a bonus. The surveys pay up to 250 points, with a minimum payout of just 500 points ($5).

You're rewarded with $0.25 to $1 for completing profile details, validating email address and installing their browser add-on. The survey pays anywhere from $0.20 to $3.50, and you can redeem your earnings once you have collected 1000 points.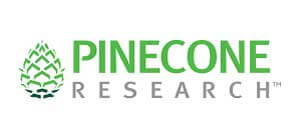 Sign up and complete your profile to earn a total of 10 points as a welcome bonus. Surveys pay anywhere from 20 to 500 points, and the minimum payout threshold for gift cards is 550 points.
READ NEXT: