Disclosure: This post contains affiliate links. If you buy or sign-up through one of those links, you won't pay a penny more but we'll get a small commission that helps us in running this blog. Read the Disclosure page.
Looking for high paying survey sites that pay through PayPal? If your answer is yes, then check out the list of 15 Survey companies that I am going to discuss in this post.
| | | | |
| --- | --- | --- | --- |
| Survey Site | Pay Per Survey | Minimum Payout | Action |
| Pinecone Research | $3 – $5 | $1 | JOIN |
| Survey Rewardz | $0.50 – $10 | $1 | JOIN |
| Vindale Research | $0.25 – $5 | $50 | JOIN |
| PrizeRebel | $0.50 – $20 | 500 pts ($5) | JOIN |
| Ipsos Panel | $0.45 – $2 | 1530 pts ($15) | JOIN |
| LifePoints | 20-100+ pts | 806 pts ($10) | JOIN |
| YouGov | 300-500 pts | 5,000 pts ($50) | JOIN |
| Toluna Opinions | 15-50,000 pts | 95,000 pts ($30) | JOIN |
| Swagbucks | 60-70 SB | 2500 SB ($25) | JOIN |
| Pointclub | 200-2000 pts or more | 25,000 pts ($25) | JOIN |
| Mindspay | $3-$75 | $50 | JOIN |
| E-Poll Surveys | 500 pts – 750 pts | 3,750 pts ($5) | JOIN |
| Paidviewpoint | $0.10 – $2 | $15 | JOIN |
| Superpay Me | $0.50 – $2 | $1 | JOIN |
Before I get into the detail, let's imagine a scenario where you're making $75-$100 per month for just giving your opinion. All you have to do is answer some multiple-choice questions to get paid.
You don't have to do any extra activities. All you need is a mobile or laptop, internet connection, and 10-20 minutes of your time to make money. Isn't it great?
I know many people don't like taking surveys because of less pay and often getting disqualified. But there are a few things you can do about it.
I recommend reading this post, sharing some best tips and strategies to qualify for surveys without getting rejected.
If you follow the strategies and apply them to the survey sites discussed here, you will have a better chance to make more money. So, let's get started.
Why Should You Be Taking Online Surveys That Pay Through Paypal?
There are many reasons to go for survey companies that offer payment through PayPal. Here are a few of them.
PayPal is a secured online payment system that ensures to keep your financial information secure.

It pays instantly, and you don't have to wait for weeks to receive your money.

Many websites accept payment via. PayPal. So, the earnings you're getting on your PayPal account can be directly used for payments.
15 Legitimate High Paying Survey Sites That Pay Through PayPal
1. Pinecone Research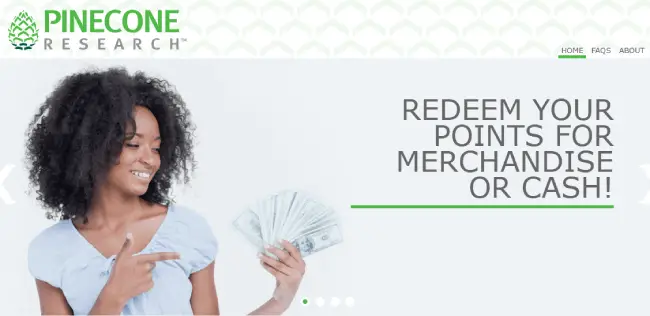 Rewards: Cash & Gift Cards
Amount per survey: $3 – $5
Minimum Payout: $1
Pinecone Research is a trusted survey site that comes under a genuine company, Nielsen. They not only send you surveys via email but occasionally send products as well for testing. The surveys pay around 300-500 points ($3-$5), and the products pay up to 600 points ($6).
The best thing about Pinecone Research is its minimum payout amount of $1. This means, even if you complete one survey, you can redeem it for PayPal cash or gift cards.
However, the first 300 points can only be redeemed via a check that is sent to your home address. After that, you can redeem your points with the usual methods via. PayPal.
Rewards: Cash & Gift Cards
Amount per survey: $0.50 – $10
Minimum Payout: $1
Survey Rewardz is a market research company owned by points2shop. LLC that allows people like you to make money by taking online surveys. All you have to do is register to their website and answer some pre-qualifier questions about yourself.
Based on these questions, they will send you online surveys that match your profile. Each survey pays around $0.50-$10, which can be redeemed when you hit at least $1 in your account. For gift cards, its $5.
3. Vindale Research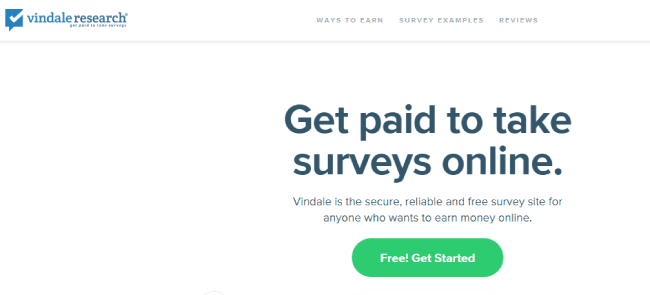 Rewards: Cash
Amount per survey: $0.25 – $5 (rarely, you can also find $50 survey)
Minimum Payout: $50
Sign Up Bonus: $1
Vindale Research is another excellent site been around for quite a few years. It doesn't have a point system, which means they will only pay cash for each survey. The surveys can pay from $0.25 to $5 & some of them even pay up to $50.
Apart from surveys, you can also watch videos ($0.25 per video) & check reward emails ($0.10 per mail) to earn some money. Here are some members who got paid from Vindale Research.
The good thing about Vindale Research is that you get a $1 bonus for signing up and confirming your email address.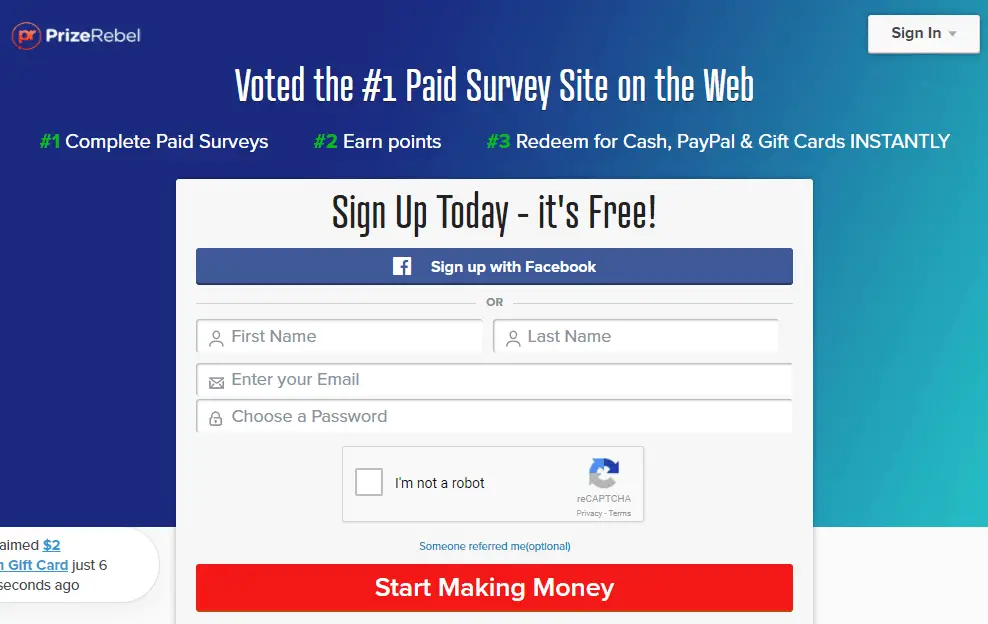 Rewards: Cash & Gift Cards
Amount per survey: $0.50 – $20
Minimum Payout: 500 points ($5)
PrizeRebel is a free Get-Paid-to rewards website active since 2007. It has over 7 million members, with over $12 million paid to them.
PrizeRebel offers several options like surveys, videos, tasks, contests & games for making cash. Most of the people I have seen are making around $50-$100/month, but it depends on where you are from.
You earn in points where each point is worth $0.01 & you need at least 500 points ($5) for cashing out.
To redeem, you can use PayPal cash, Amazon, eBay, Starbucks gift cards. You can even earn bonus points from the promo codes posted on their page on Facebook and Twitter.
Here are some screenshots of the rewards you can get.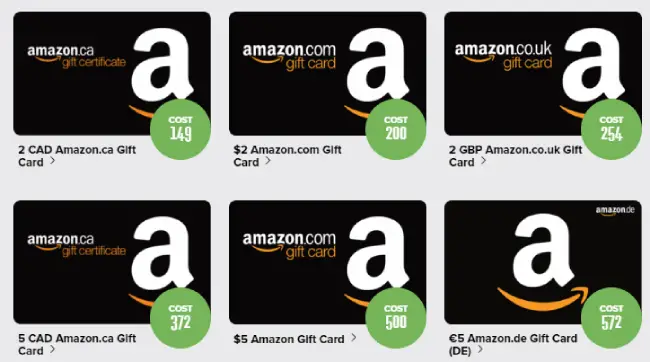 5. Ipsos Panel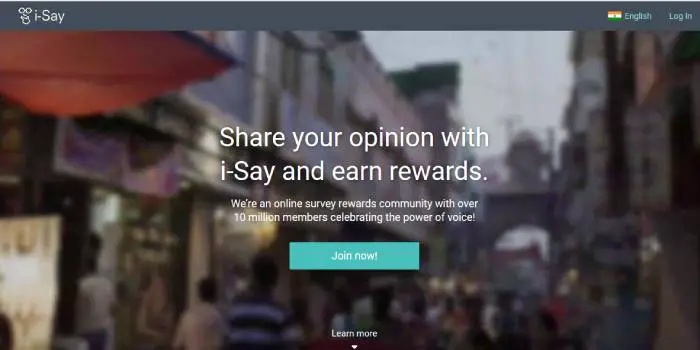 Rewards: Cash & Gift Cards
Amount per survey: $0.45 – $2
Minimum Payout: 500 points for gift cards & 1530 points for $15 PayPal cash
Ipsos Panel is a research firm formed in 1975 and has over 15,000 employees in various parts of the world. Once you become its member, you will receive survey invites via email, or you can look in the Dashboard.
For completing each survey, you will receive 40-90 points and 5 points for trying when you're disqualified. Along with that, you can also take the poll predictor after each survey. This is where you have to guess what percentage of people will answer Yes to the different polls.
If you get it right, you can get entries into Ipsos i-Say's prize sweepstakes.
6. LifePoints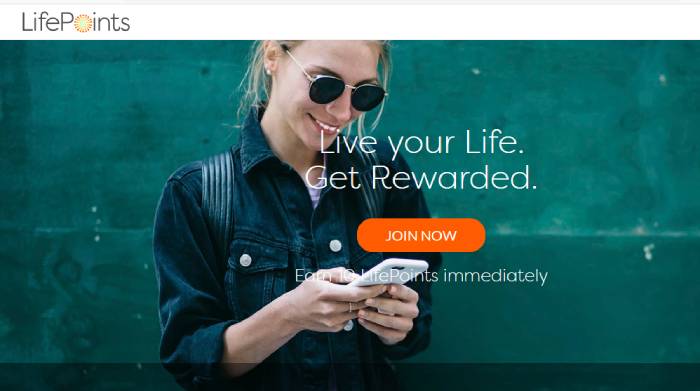 Rewards: Cash & Gift Cards
Amount per survey: 20-100+ points
Minimum Payout: 806 points for $10 PayPal cash
Sign up Bonus: 10 points
LifePoints is actually a merger of GlobalTestMarket and MySurvey. They are open to the global audience & have issued out over $15,000,000 rewards to its five million users.
When you sign up, you'll receive 10 points as a bonus, and you can earn more points by completing surveys and taking part in the product reviews.
Most of the surveys are short that merely takes five minutes to complete. If you get disqualified, you'll still receive points for trying. Once you earn enough points, you can redeem them for cash, gift cards, and donations.
7. YouGov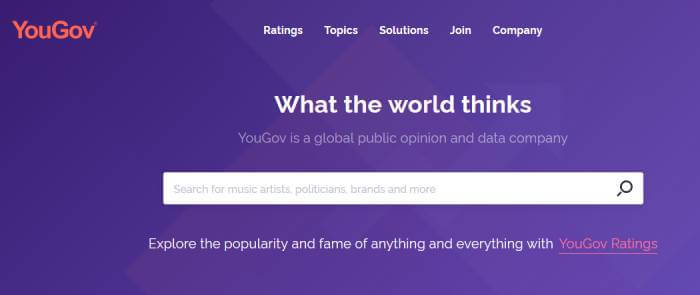 Rewards: Cash & Gift Cards
Amount per survey: 300-500 points (vary by country)
Minimum Payout: 5,000 points for $50 reward
Sign-up Bonus: 100 points after taking a short profile survey after signing up
Referral Bonus: 4000 points once your referral have completed 3 surveys
YouGov provides surveys related to government & politics. They also offer polls on public affairs, products, brands, and other topics.
You'll get around 2-4 surveys per week & most of them have 20-30 questions that take five to seven minutes to complete. Sometimes, you need to complete long surveys that may take over 20 minutes.
The points per survey and minimum payout points vary from country to country. In the US, each survey rewards around 300-500 pts & you need 5,000 pts to redeem for $50 reward.
Overall, it's a legit company offering easy surveys to complete that won't disqualify you.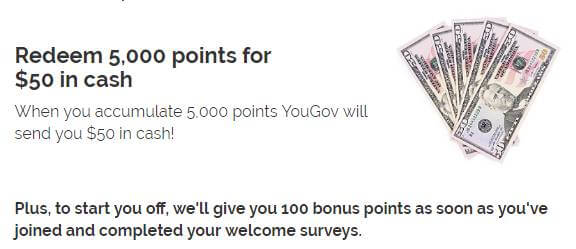 8. Toluna Opinions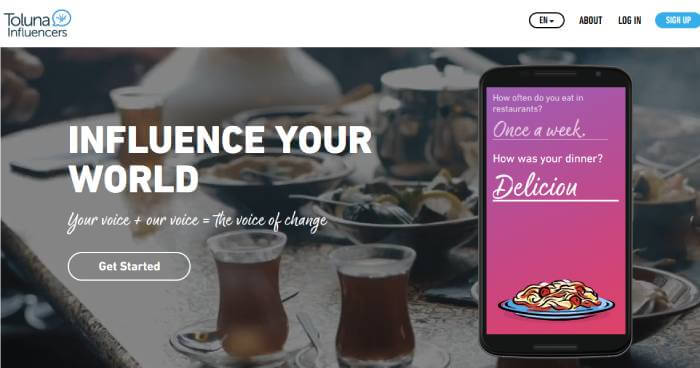 Rewards: Cash & Gift Cards
Amount per survey: 15-50,000 points
Minimum Threshold: 95,000 points for $30 PayPal cash & 30,000 points for $10 giftcard
Sign-up Bonus: 500 points & 1200 points for completing profile surveys
Referral Bonus: Currently revamping
Toluna is another survey company to make extra money in your free time. It is managed by Toluna Groups and refers to its site subscribers as opinion influencers.
When you sign up, they reward you with 500 points & 1200 points for filling up your profile. For completing each survey, you can make between 15 – 15000 points. In case you don't qualify, you will still get 200 points for trying.
Other ways include creating polls, topics, opinions, testing, and reviewing products to add extra points in your account.
You will need at least 3000 points ($1) to 30,000 points ($10) for gift cards, whereas 95,000 points for $30 PayPal cash or check.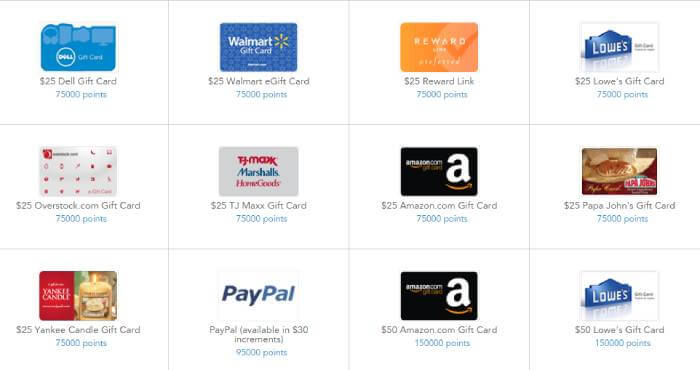 9. Swagbucks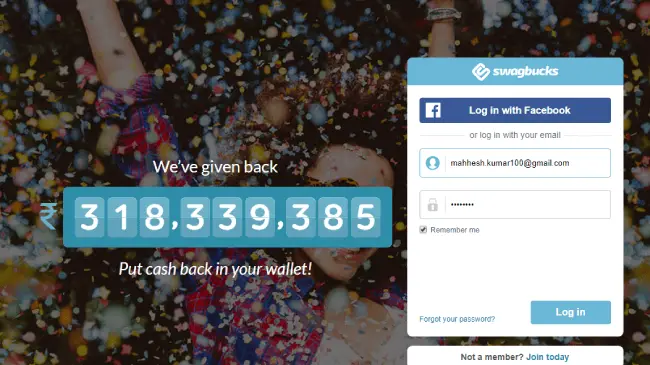 Rewards: Cash, Gift cards & Prize Draws
Amount per survey: 60-70 SB (Swagbucks points)
Minimum Threshold: 2500 SB ($25 PayPal card)
Bonus: earn 300 SB and get a bonus 300 SB
Swagbucks is the most popular rewards program that gives you free gift cards and PayPal cash for the activities you do every day online.
These activities include taking online surveys, watching videos, online shopping, searching the web, and many more.
For each activity, you will earn Swagbucks coins (SB) that you can exchange for rewards when you hit the minimum payout.
If others join Swagbucks through your referral link, you and the referral get a bonus of 300 SB's once the referral earns 300 SB's in the first month.
You can even earn an extra 100 SB's if they install the Swagbucks button on their browser using your referral link.
Here is a glimpse of the Swagbucks reward that you can win.
10. PointClub
Rewards: Cash & Gift cards
Amount per survey: 200-2000 points or more
Minimum Payout: 25,000 points ($25)
Bonus: 5000 points for sign-up & completing your profile
PointClub is another legit survey company owned and operated by Innovative Market Research company, which also runs iPoll.
Once you join them, you're rewarded with 2000 points as a bonus. You can even earn 1000 points by completing your profile details, confirming your email address & taking profiling questions. As a total, you can make 5000 points right off the bat.
PointClub pays around 200-2000 points for each survey equaling to $0.20-$2. Besides, you also get a chance to win 10,000 points ($10) on a daily giveaway.
Once you collect at least 25,000 points, you can redeem it for a $25 PayPal cash.
11. Mindspay
Rewards: Cash & Gift cards
Amount per survey: $3-$75
Minimum Threshold: $50
Bonus: $3 for sign-up
MindsPay is a GPT (get paid to) site operated by an American company called Mailbox Forwarding Inc. They offer online surveys, emails, offers, online shopping, and other methods for earning.
MindsPay surveys pay around $3-$75 on successful completion & you can redeem them once you hit $50.
Please note that they pay in a multiple of $50. This means if you have a balance of $70 in your account, then you can only redeem $50 from it. The rest $20 will remain in your account and count towards the future payment.
12. E-Poll Surveys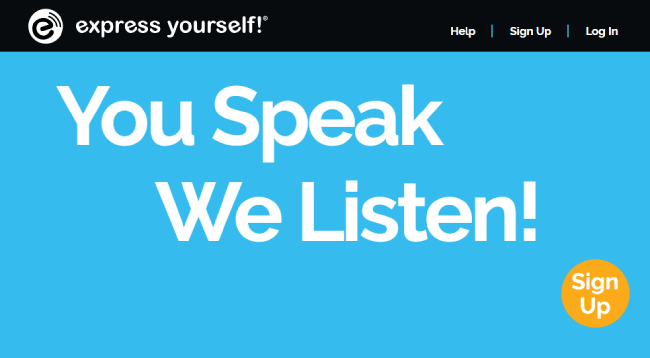 Rewards: Cash & Gift cards
Amount per survey: 500 points – 750 points
Minimum Threshold: 3,750 points ($5)
Bonus: 100 points for sign-up
When you sign-up, you need to take a quick demographic survey giving you 100 points right off the bat.
Each survey pays around 500-750 points & while filling them, avoid giving inconsistent answers as it may cause suspension. Once you reach 3,750 points, you can redeem your points for cash & vouchers.
13. PaidViewpoint
Rewards: Cash & Gift cards
Amount per survey: $0.10 – $2
Minimum Threshold: $15
Sign-up Bonus: $1
PaidViewpoint is one of the legit survey sites paying through PayPal. When you sign up, you get up to $1 bonus in your account, along with a survey. 
Usually, you can take two types of surveys to earn points that include trait and market research.
Trait Surveys are demographics, interest & income-based. These are short surveys aimed to know you better. It ensures you take part in the right market research survey that matches your interest.
The second survey, which is Market research, is paid ones aimed to gain information about product ideas.
While using PaidViewpoint, you need to maintain your trait/trust score that shows how honest you are with your answers. It also ensures you earn more for each answer.
To improve your score, you need to give honest answers. This includes sticking with one answer when the same question is asked multiple times.
To redeem your earnings, you need to earn at least $15 before getting paid via. PayPal.
Related Post:
14. Superpay Me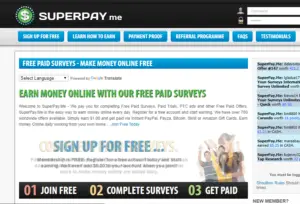 Rewards: Cash & Gift cards
Amount per survey: $0.50 – $2
Minimum Threshold: $1
Superpay Me is an international market research company partnering with different advertisers. It is a US-based company offering legitimate paid survey sites that pay through PayPal.
You can find surveys paying around $0.50 to $2. Other methods include watching videos, paid to click programs, a referral program, a prize contest that gives you a chance to earn more.
Once you earn a minimum of $1 in your account, you can redeem your earnings via PayPal, Payza, or Skrill.
15. VIP Voice Panel
The VIP Voice Panel doesn't pay any money or gift card, but still, I am adding this up in case you're interested in sweepstakes & auctions for great rewards.
You just have to sign-up to become eligible for $1,000 Registration Sweepstakes.
Then, take as many surveys to earn VIP points used in winning rewards such as vacation, electronic applications, and much more.
Quick Tips To Improve Your Earnings
Till now, you have seen all the different survey sites you can join to make money online. But what should you do next? How should you use them properly to make the most out of it?
I know these questions are what you're thinking right now. But don't worry, I got your back. I have read several experiences and stories from people making decent earnings with survey sites.
Based on that, here are a few tips you must follow if you want to improve your earnings.
Create a new email address for joining the survey companies so that your survey emails won't get lost in the pool of other emails.

Sign up to at least 3 or 5 companies

 to receive more surveys. Depending on only one is not enough to make decent earning.

Make sure your 

profile details are filled completely

. This will ensure that you are getting surveys matching with your profile. Some companies even offer bonus for doing this activity.

Earn every bonus you get on sign up

. Companies like

 Swagbucks

,

 Vindale Research

,

 YouGov

,

 LifePoints

 are some of them.

Follow the basic rules to avoid getting disqualified

. I have linked a post on the same topic at the beginning of this post.

Try other methods

 to fasten up your earnings. Some sites offer watching videos, taking contest, reading emails, etc that contributes to your earning.
How Long Does It Take To Get Paid For Surveys Through Paypal?
PayPal only takes 5-6 days to transfer the money into your account.
However, you're not going to get paid as soon as you earn a few bucks because that's not how it works. It depends on the survey sites you are part of.
Most of them work on the minimum payout model, which means you need to earn a certain amount before getting paid.
For example, if a company has the least payout of $100, then it may take you a while to reach. It can be one, two, or even three months.
But, if another company has a minimum payout of only $20, then it will only take a few days or weeks before you can cash out.
Is There Any Other Payout Option In Survey Websites?
Till now, I have only discussed the PayPal option. Like why should you consider it and other related stuff?
However, this is not the only payout method you can choose. There are many other options like gift cards, sweepstakes, you can go for.
If you don't have a PayPal account, you can also join other alternatives like Skrill, Payoneer & Tango.
But most surveys don't offer these alternatives, and you can only find them in a few.
How Much Money Can You Make From Survey Sites?
This is the most burning question you might want to know. Well, it depends on many things, but the two most important factors contributing to your earnings are 
How many surveys you're completing? 

What are your demographics?
Usually, people living in the US, UK, Canada, Australia have higher chances to earn more. That's because they get better-paying surveys compared to Asian countries.
Many Reddit users have shared their earnings varying from $30-$200 a month. Here is the screenshot of a few of them. 
Final Thought – Surveys That Pay Through Paypal
Making money from surveys is one of the simplest online hustle you can do from anywhere. I know you won't get rich & it's not much effective comparing with other side hustles. 
If you don't like filling surveys, you can also try other ways to make money doing little to no work.
So, now it's your turn to let me know have you tried any companies before and if yes, how's your experience?