When you click the links and ads on this blog, it helps me to pay the bills & keep this site free for you. Thanks for supporting me! For more info, read the Disclosure page.
Which one is better – Swagbucks vs. InboxDollars?
To help you out, I have compared both of them on several factors so you can pick the best one. However, if you are short of time, here's what I recommend.
Swagbucks is the clear winner, as it dominates InboxDollars on many factors. From better offers, coupon deals, web searching, they are the clear winner. Though InboxDollars gives a decent competition on a few things, Swagbucks is a better option to earn cash and gift rewards. I will recommend using both of them if you have access. Else Swagbucks is the only choice you got.
If you want to know how I came with the conclusion, ensure to read the post till the end to find out.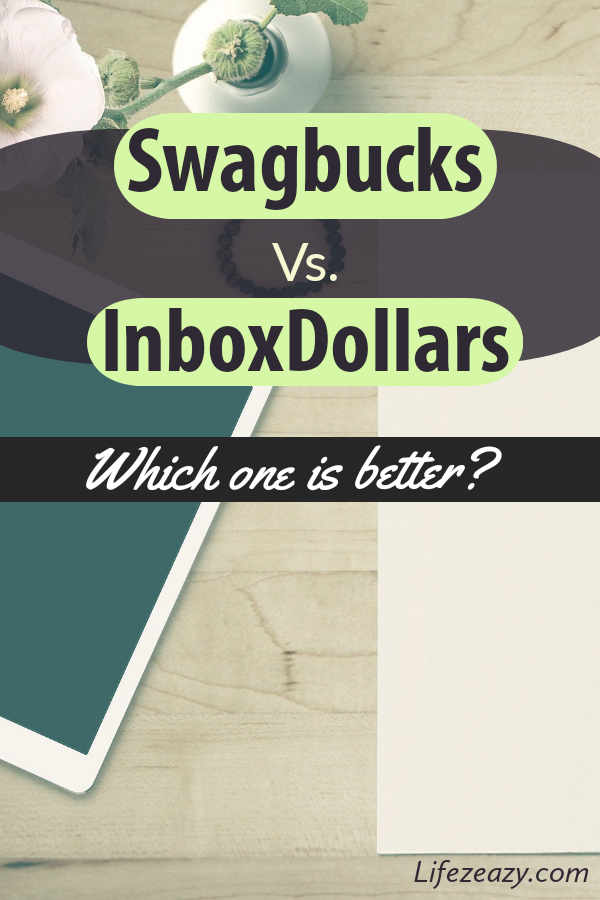 Let's Start With Introduction
What is Swagbucks?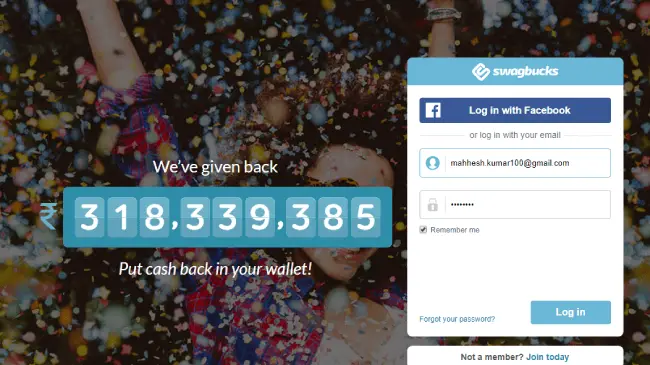 Swagbucks is an American GPT site operated by Prodege, LLC, based in El Segundo, California.
They have over 15 million members, with over 90 million dollars awarded in rewards. They make their share of revenue by advertising the ads of the partnered companies on their site.
As for members, they have to collect SB's (digital currency) by completing various online tasks. Once they earn enough, they can redeem it for cash and gift vouchers.
What is InboxDollar?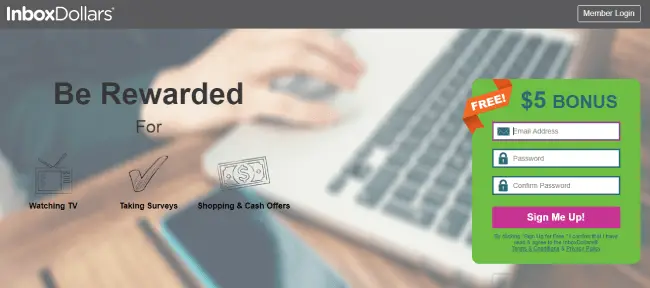 InboxDollars is a cash reward site founded in 2000, which is also operated by the same parent company Prodege.
They have paid over $59 million in cash rewards by partnering with several companies by showing their ads on their site.
Like Swagbucks, InboxDollars also offers several ways to earn money & instead of paying in points or coins; they pay directly in cash.
Comparison 1: Which Countries Can Access?
Swagbucks
Swagbucks is available in the U.S. and its territories, the U.K. (Britain, Ireland, Australia, New Zealand), Spain, Germany, France, Canada, Portugal and India.
Currently, they are trying to expand more globally after seeing immense growth in the business and new members.
InboxDollars
InboxDollars is only available in the U.S. So, if you are not from this country, that's bad news for you.
Winner – Swagbucks
If you are from the US, you can take advantage of both sites. Else, Swagbucks is the only option you got between them,
Comparison 2: How Much Is The Sign Up Bonus?
Swagbucks
When you sign up using a referral link (here's my referral link), you have a chance to win an extra 300 SB by earning the same amount within 30 days.
For example, if you made 310 SB within 30 days since you signed up, Swagbucks will credit an extra 300 SB into your account. So altogether, you will have 610 SB.
InboxDollars
On the other hand, InboxDollars right away credits you with a $5 sign up bonus. (referral link)
But since the minimum payout is $30, you have no other choice than to earn an extra $25 to redeem it.
Winner – Swagbucks
I will give this section to Swagbucks because achieving the 300 SB ($3) mark in a month is easy if you are willing to spend time daily.
Moreover, with the bonus, you can straight away redeem a $3 (300 SB) Amazon gift card, which isn't the case with the other one.
With InboxDollars, even after receiving a better bonus of $5, you can't directly redeem it unless you hit the $30 minimum threshold. Though you only have to earn an extra $25, it can take several weeks or even months to hit the target.
For this very reason, I think Swagbucks is the clear winner here.
Comparison 3: How Many Earning Methods Do They Provide?
Swagbucks
Swagbucks offers a lot of ways to earn SB so you can reach the minimum threshold as soon as possible.
Here is a list of online activities you can complete here :
Surveys
Watch videos
Web searching
Daily polls
Download apps & games
Play games
Sign up for the free trial
Earn cash back for online shopping
Print Grocery coupons
Swag Codes 
Get bonus SB for completing goals.
Referral program
InboxDollars
InboxDollars also provide lots of opportunities to earn cash, just like Swagbucks. Here is the list of ways to earn money.
Offers
Paid Emails
Coupon cash rewards
Web searching
Cashback for online shopping
Watch videos
Surveys
Play games
Referral program & more
Winner – No Contest
Here, I think the competition is equal as both provide a lot of options to earn money. So, it's a draw for me.
Comparison 4: Which Website Provide Better Paying Surveys?
Swagbucks
Most of the surveys pay around 40-200 SB ($0.40-$2), and occasionally, you can even find 1600 SB ($16) worth of surveys.
While completing, even if you get disqualified, Swagbucks will still credit 1 SB ($0.01) or more for trying.
InboxDollars
With InboxDollars, you can earn anywhere from $0.25 to $5. If you get disqualified while completing, you can still progress toward a scratch-off reward that typically credits $0.01.
Winner – No Contest
Most surveys found on both platforms end up getting disqualified. It could happen while completing the pre-qualifier surveys or even the main one.
There could be many reasons behind it, but mostly the rejections happen because the market research company is looking for a specific demographic. So, if you don't belong to it, it's a problem.
What I recommend is if surveys are your key priority, a better idea will be to shift towards survey-focused websites like Survey Junkie, Pinecone Research for better-earning opportunities.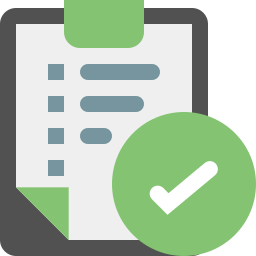 Tips for completing most of the surveys without getting disqualified!
Comparison 5: Which Website Has Better Offers?
Swagbucks
You can earn incentives for trying products on Swagbucks. The offer includes free trial sign-up, paid sign-up, & general sign up offers.
InboxDollars
You can almost find the same offers on InboxDollars as well.
Winner – Swagbucks
Even though you can find the same offers, the incentives differ slightly. Compared to InboxDollars, you can get better deals on Swagbucks.
For example, you can earn a cashback of $5 for buying a Disney+ plan on InboxDollars, whereas the same offer pays $8 (800 SB) on Swagbucks.
Though a few offers on both platforms share the same reward, most deals are better on Swagbucks. So, I will go with Swagbucks here.
Comparison 6: Which Website Has Better Coupon Deals?
Swagbucks
When you shop grocery items through Swagbucks, you can save money by redeeming coupons.
For each coupon redeemed, you can earn 25 SB ($0.25), plus 1 SB for each coupon you print. Swagbucks allows you to print up to 50 coupons a day, equivalent to 50 SB ($0.50).
Moreover, you do not actually have to print the coupons. I mean, you can, but if you don't want to waste your paper, save the print file in PDF format to register the points.
InboxDollars
InboxDollars pays $1 for every 10 coupons you redeem. Also, instead of 50, they only provide 25 coupons a day for printing. So, you can earn up to $0.25 per day.
Furthermore, you also have to print the coupons to register cash, as the whole PDF trick will not work here.
Winner – Swagbucks
Clearly, Swagbucks has an upper edge as far as both pay and printing grocery coupons are concerned.
Not only can you earn 250 SB ($2.50) for every ten coupons, but you will also receive up to 50 coupons a day on Swagbucks.
With InboxDollars, you can only earn $1 & can receive up to 25 coupons a day. Moreover, you have to print coupons to register the points.
So, Swagbucks has all the advantages over InboxDollars in the coupons section.
Comparison 7: Which Platform Has Better Web Searching Feature?
Swagbucks
When you perform searches on the Swagbucks search tab (powered by Yahoo), a few SB get credited to your account.
Though you will not earn SB for every search you perform, it is still a decent way to rake some of them for doing things you already do.
To make things convenient, you can even set your default search engine to Swagbucks on your browser (Chrome, Firefox, & Internet Explorer). This way, you will never miss out on any chance to earn extra coins.
Many users can earn an extra 4 SB or more twice a day for using them. Some even make up to 25 SB a day with searches.
InboxDollars
On InboxDollars, you can earn $0.01 to $0.02 from the scratch-and-win feature for every 4 searches you perform.
Comparison 8: Which Website Has Better Paid Videos?
Swagbucks
There are two types of videos you can watch – Sponsored and normal ones.
On sponsored videos, you can earn 1-2 SB for watching a video playlist of 3-4 videos.
On the other end, the normal ones credit the same points, but you have to watch 30 to 40 videos lasting 15 minutes to over one hour.
InboxDollars
Instead of winning cash directly from watching videos, it is mostly scratch-off progress.
This means when you view a couple of videos, your account progress towards a scratch offer. As soon as you reach there, you can scratch & win up to $10, $25 & even $100.
Even though the numbers look impressive, most of the time, you will end up winning $0.01 to $0.02, regardless of video length.
Winner: No Contest
Even though InboxDollars has a better-earning opportunity, it is unlikely you'll win any considerable amount. However, as you don't have to watch 30-40 videos, InboxDollars has the upper hand.
The advantage of using Swagbucks is that you can play videos in the background. This means either with their Swagbucks TV app or directly from the website, you can run videos without interacting with them. This allows you to do other tasks in the meantime.
So, if you don't mind watching every video, InboxDollars is better for you. Else, choose Swagbucks.
Comparison 9: Which Websites Has Better Online Games?
Swagbucks
Swagbucks hosts a few free games that pay up to 10 SB a day for playing. Unlike other places where you win rewards for scoring the highest points, they credit 2 SB just for attempts. This means that even if you die within 2 seconds, you still receive coins.
Apart from this, most games require you to spend money to earn coins. For this, you need to create/have a GSN account & deposit some money to earn SBs.
Another game that has better potential is Swagbucks LIVE, where you have to answer a handful of multiple-choice general knowledge questions correctly.
Reaching till the very end can help you win a share of the total prize fund as much as $1,000. However, you'll get eliminated as soon as you answer any question wrongly.
InboxDollars
InboxDollars has better games like Pyramid Solitaire, Monkey Bubble Shooter, Mahjongg Dimensions, World of Words, and Pet Hop, among many others.
For playing, your account progress towards the next Scratch & Win opportunity for an opportunity to win $10, $25, & $100. As discussed earlier, you have more chances to win $0.01 to $0.02.
If you are also a dedicated gamer willing to put some money, you can use GSN/WorldWinner Games just like on Swagbucks to earn more cash.
As a bonus, InboxDollars will provide 18% cash back for each dollar you spend from your WorldWinner account balance. However, it only applies to first-time users.
Winner – Swagbucks Won With a Small Margin
It is kind of tough to choose the winner because both offer the same paid games from GSN. But, if in-built games are concerned, both are at the same level where on one side, you earn cents while on the other; you rake a few SBs.
The only difference that puts Swagbucks a little higher is the Swagbucks LIVE trivia game show. Though you will not win money every time, you can still win big if you answer all the questions correctly. Furthermore, trying the game as long as you like won't cost you a penny. So, that's a good thing.
Comparison 10: Which Website Has Better Referral Program?
Swagbucks
When you refer a new member, you can earn 300 SB ($3) if they make the same within 30 days. Along with that, you can also take home 10% of their lifetime earnings.
InboxDollars
InboxDollars rewards $1 each for the first five referrals you refer, along with 30% of their lifetime earnings. 
Once you cross the 5 referral limit, InboxDollars only allow you to earn 30% of their earnings.
Here is a simple way to understand this.
1-5 referrals – $1 each (total $5) + 30% of the qualified activity earnings excluding Sign Up Bonus, Profile Surveys, and new member account set up credit.
6 & more referrals – 30% of the qualified activity earnings excluding Sign Up Bonus, Profile Surveys, and new member account set up credit.
Winner – InboxDollars
I will give this to InboxDollars because their referral program pays more money.
If we look at the referral bonus, Swagbucks '300 SBs' are not guaranteed because it depends on the referral's ability to rake 300 SB within 30 days. If they couldn't do so, you won't receive the bonus. Also, InboxDollars offer 30% earnings, which is way more than Swagbucks offers.
On the contrary, I am sure that users will stick to Swagbucks more for a long time as they are a better GPT site than InboxDollars. So, that might balance out the loss if they don't receive the 300 SB bonus.
What's My Pick? – Swagbucks VS. InboxDollars
Obviously, my choice will be Swagbucks as you can earn more money with them. With so many options and better opportunities, there is no doubt they beat InboxDollars in most cases.
With InboxDollars, you may see better offers at the start, but it reduces when you are near the minimum threshold amount. This increases the overall time, and it may take weeks or even months to redeem the money.
So, looking at all these points, it is safe to say Swagbucks is the better option. But you can use both of them if you are from the US.
READ NEXT: