When you click the links and ads on this blog, it helps me to pay the bills & keep this site free for you. Thanks for supporting me! For more info, read the Disclosure page.
Which one is better – Swagbucks vs. PrizeRebel?
Swagbucks and PrizeRebel are two of the most popular GPT sites that have a large audience and member base. With both equally good, many people want to know which one is better for them?
PrizeRebel is the winner when it comes to long-term earning, while Swagbucks is better if you like a variety of earning options. I will suggest you join both of them to not only have more opportunities but also have better-earning potential.
Now, to come to this conclusion, I have compared both of them on different factors which will also help you to get a clear picture. So, what are those factors & how did I compare them? That's what we are going to discuss here.
Swagbucks Vs PrizeRebel 2022
To see which one is suitable for you, we need to compare them on different factors. This way it will be easy for you to judge which one should you join.
This comparison is based on my experience and it may differ when you start using them. That's because demographics play a vital role when it comes to the availability of offers and survey qualifications.
Nevertheless, most of the things will remain the same & you will be able to make a decision at the end of this post. So, without any further ado, let's start comparing them based on the availability.
Comparison 1: How Many Countries Can Access Them?
Swagbucks
Swagbucks are available in nine countries – US, UK, Australia, Canada, Ireland, Germany, Spain, France, India
Please note that Swagbucks offers fewer earning options for India. So, if you're from here, you can't access all the features.
PrizeRebel
PrizeRebel is available in almost all countries which is a great thing compared to Swagbucks. However, the number of receiving offers will depend on your location.
It has been seen that users from the US, UK, AUS, CAN can access more offers compared to other countries.
Winner – PrizeRebel
Clearly, PrizeRebel has an upper edge in terms of availability. Whether you are from Asia, Africa, America, or Europe, PrizeRebel is compatible with your demographics.
Comparison 2: How Much Is The Sign Up Bonus?
Swagbucks
You can earn two bonuses on Swagbucks where one is quick to score while the other takes some time.
The first one credits 70 SB to your account when you enter the word "REDDIT" in the Swagbucks code section.
For this, visit my referral link and click on the "I have a sign-up code" option to enter the code.
For the second bonus, your referral needs to earn 300 SB within 30 days of signing up to receive a bonus of 300 SB.
For example, if your referral has collected 320 SB within the first 30 days, you both will get a bonus of 300 SB in your account.
PrizeRebel
Sadly, PrizeRebel doesn't offer any sign-up bonus.
Winner – Swagbucks
No doubt, Swagbucks is the clear winner here because of offering two bonuses.
It would have been great had if PrizeRebel could offer some sign-up bonus. This could have encouraged more people to join and be a part of their community.
Comparison 3: How Many Earning Methods Do They Provide?
Swagbucks
Swagbucks offers several ways to earn points such as surveys, paid videos, web searching, daily polls, download apps/games, play games, sign up for a free trial, print grocery coupons, earn cashback for online shopping, referral program, etc.
PrizeRebel
PrizeRebel also offers surveys and other earning options like online videos, download apps/games, quizzes, online shopping, free trials, etc under offerwalls.
Winner – Swagbucks
Swagbucks has a little upper hand when it comes to the variety of earning methods. Though PrizeRebel is quite close to them, Swagbucks is the last man standing in this section.
Comparison 4: Which Website Provide Better Paying Surveys?
Swagbucks
Surveys pay anywhere from 40-200 SB ($0.40-$2) on average & even if you get disqualified, they will still credit 1 SB for your effort. If you go for gold surveys, you can even earn more.
PrizeRebel
Here also the surveys pay well as long as you are maintaining the quality score of 100 or above. This score represents how honest and attentive you are with your answers.
If it above 100, you can expect more surveys both in numbers and pay. However, you'll receive fewer surveys if the score goes down.
Winner – Tie (Still, PrizeRebel is a little better)
The reason why I gave a tie to this section is that I can't decide which one is better for you.
After going through several user's opinions, I got a mixed reaction. Some say they find surveys on Swagbucks better while the others were cheering for PrizeRebel.
If you ask me, I will give an extra point to PrizeRebel just because of their quality score feature as it can give you access to more better-paying surveys.
Comparison 5: Which Website Has Better Offers?
Winner – Tie
There is no need to discuss this section individually as both of them provide good offers. In fact, I found them similar in both the sites with a little difference in points. Some offers on Swagbucks pay a little better while the same goes for PrizeRebel as well.
For example, I can earn 2 points for installing the app "Daily Hunt" on Swagbucks whereas the same app pays 2.8 points on PrizeRebel.
Likewise, PrizeRebel pays 4.83 points for installing Wish app whereas you receive 5 points on Swagbucks for installing the same app.
Comparison 6: Which Website Has Better Daily Bonus?
Swagbucks
They offer two types of daily bonuses – Daily Goal & To-Do list.
Under Daily goal, you have goal 1 and total goal. Both of them are similar, the only difference is – total goal provides a bigger bonus and has a higher point goal.
For example, earning 30 SB (target points) in a day will give you an extra 3 SB under goal 1. On the other hand, earning 90 SB in a day can provide you an extra 7 SB under the total goal.
Also, if you accomplish your first daily goals for 7, 14, 21, & 31 days, you will receive more bonus points ranging from 25 SB to 300 SB.
Talking about the To-Do list daily bonus, you have to complete a set of tasks (at least 6) from the given list to earn an average bonus of 2 SB. The task is simple that won't break your sweat.
PrizeRebel
PrizeRebel has two options – Daily Challenge & 5-day Challenge.
It is also similar to Swagbucks where you can earn extra points by reaching the target points. With the daily challenge, you can earn bonus points every day while the 5-day challenge only provides points every 5 days.
The only con is – the daily challenge is not available for bronze level members (new members) as you need to reach the silver level (1,000 points required) to activate it.
Winner – Swagbucks
The only reason why I think Swagbucks deserves it is that – you can have access to both the bonuses as soon as you join them. This means you don't have to bother about reaching any level to activate as seen in PrizeRebel.
Also, completing daily goals on Swagbucks for every week will give you more and more bonus points at the end of the month, which I like.
Comparison 7: Which Website Has Better Rewards?
Swagbucks
They offer PayPal and gift cards as their primary mode of rewards. For PayPal, you can redeem from $5 to $250 worth of cash whereas there is a lot of variety in gift cards.
You can either donate your points to charity or redeem them for Amazon, Walmart, Starbucks, Dunkin Donuts, etc gift vouchers.
For Amazon, you can find cards from $1 up to $500.
PrizeRebel
Here also, you can redeem your points for PayPal and gift vouchers.
But besides redeeming for $5 to $100 in PayPal cash, you can also withdraw a custom amount above $5 on PrizeRebel.
Talking about Amazon, the lowest gift card is $2 that can further go up to $20. I don't know whether PrizeRebel offers a $25 or $50 Amazon gift voucher as it isn't available in my country.
Winner – Swagbucks
Though both offer the same rewards, it is hard to pick a winner. In such a case, looking at the minimum payout for both PayPal and Amazon gift cards is the right way to decide a winner.
For PayPal, Swagbuck only requires 500 SB for $5 cash, which is the same in PrizeRebel as well.
With Amazon gift vouchers, Swagbucks only need 140 points for a $1 card whereas PrizeRebel requires 200 points for a $2 card.
As you can see Swagbucks beats PrizeRebel in the Amazon gift card section but stays equal in PayPal. So, for me, Swagbucks is the clear winner here.
However, I will give an extra point to PrizeRebel because of the custom Paypal payout option.
Comparison 8: Which Website Has Better Referral Program?
Swagbucks
Swagbucks offers 10% of the referral earning along with a 300 SB bonus when your referral earns the same amount within the first 30 days.
PrizeRebel
PrizeRebel has an amazing referral program offering 15% to 30% (depending on the membership level) of the referral earnings.
Winner – PrizeRebel
PrizeRebel clearly beats Swagbucks because of the better referral share. It starts with 15% which is 5% more than Swagbucks and can reach 30% when your account gets upgraded to Diamond level.
Comparison 9: Which Website Has Better Usability?
Swagbucks
New users may feel as if they are getting bombarded with lots of options when they first sign in to the Swagbucks website.
However, you won't have any problem navigating to different sections when you get used to it.
Apart from this, they also have a dedicated app that makes navigation easy on mobile devices.
PrizeRebel
PrizeRebel has a well-organized site which makes navigation quite simple.
Like Swagbucks, they don't have a mobile app, which is a con from the user perspective but their site works fine on mobile devices using a web browser.
Winner – Tie
On one hand, PrizeRebel has a well-organized site for Desktop users but they don't have an app for mobile users.
Swagbucks on the other hand offers a mobile app but their website may make first-time users a bit uncomfortable.
As both of them has an advantage and a disadvantage, it is a tie for me.
What's My Pick? – Swagbucks Vs PrizeRebel 2022
Well, it is difficult to give an overall answer as both the sites are great. However, we can still pick a winner based on different scenarios.
If you're not from the US, UK, India, Australia, Canada, Germany, Ireland, Spain, & France? PrizeRebel is the only option left.
If you're looking for long-term earning, PrizeRebel is the best because of the five membership levels – Bronze, Silver (1000 pts), Gold (4500 pts), Platinum (10,000 pts), & Diamond (16,000 pts).
Once you cross the bronze level or better silver level, not only your referral earnings will get better, but your payments will be processed automatically within 24 hours.
Furthermore, you will also get a special bonus from 1% to 3% at the end of each month based on your overall earning. Plus, receive 1% to 3% discounts on all reward claims excluding PayPal and direct deposit.
The last scenario is – If you want to have a lot of variety (earning methods) for collecting points, Swagbucks will be the right one for you.
I'd suggest you try both of them (of course, if you're eligible) as both Swagbucks and PrizeRebel are awesome sites. Not only you can take advantage of every suitable feature from both of them but also, the earning potential will be way better.
If you're interested to join Swagbucks, click here and enter REDDIT in the code section to earn 70 SB while creating an account.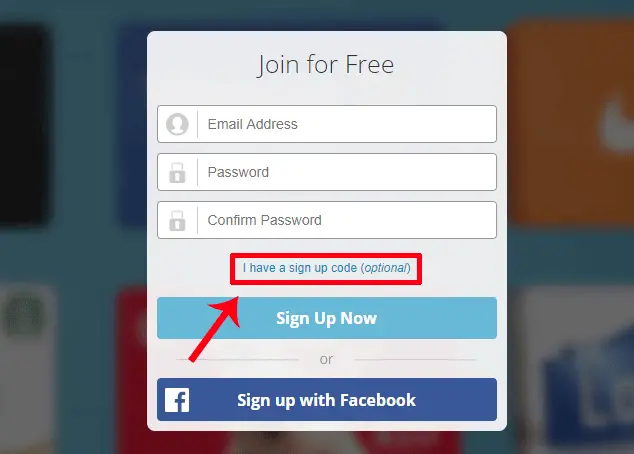 If PrizeRebel is the one that stole your attention? Click here and create an account to begin your journey.
Read Next
Pin it For Later: