When you click the links and ads on this blog, it helps me to pay the bills & keep this site free for you. Thanks for supporting me! For more info, read the Disclosure page.
Are you looking for an online job you can do from the comfort of your home? If so, a live chat operator job may be the perfect fit for you! 
In this role, you will be responsible for providing customer service and support via live chat, helping to resolve any issues, or answering any questions that the customer may have.
This is a great job for those who are great at multitasking and have excellent written communication skills. If you are able to provide a high level of customer service and support, this is the perfect job for you to make money online!
What is a Chat Operator And What Do They?
A chat operator is a customer service representative who assists customers through online chat. They are responsible for handling customer inquiries and providing solutions in a timely manner.
Chat operators are usually employed by companies that offer online customer service or technical support.
In addition to customer service, they may also provide technical support and sales assistance.
13 Live Chat Agent Jobs From Home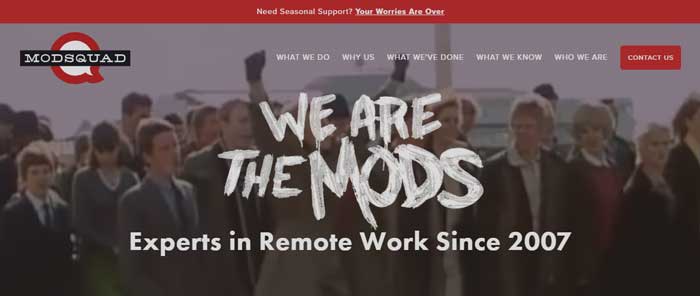 ModSquad was founded in 2007 with the goal of providing its audience with customer support, community, and social media services. Many major corporations, including Harper Collins, Electronic Arts, and Warner Bros., have joined its client list since then.
As a ModSquad member, you will be responsible for interacting with customers via social media, as well as managing forums and online communities. You are free to choose any projects that interest you and work from wherever you want. As a result, it is a flexible job.
Your responsibilities will vary depending on the projects and brands you work with.
ModSquad typically responds within 72 hours of receiving an application for a position. Even if you are not chosen, they will keep your CV on file and contact you when a suitable project becomes available.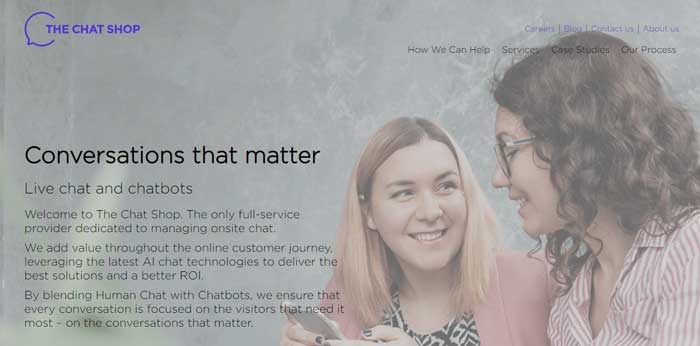 The Chat Shop is a UK-based company that provides live chat services to major brands and businesses.
The skills required to become The Chat Shop agent include typing speed of 65+WPM with 97% accuracy, native-level English with good grammar, and multitasking skills.
They also provide comprehensive training to ensure that you are fully prepared for your role.
As a Chat Shop agent, you must chat on three different clients with different concerns at the same time. Selling services, generating leads, and providing customer service are all possibilities.
As an agent, your goal is to assist customers while maintaining good engagement with a response rate of less than 40 seconds.
As a full-time employee, you will work two four-hour shifts per day with a break in between.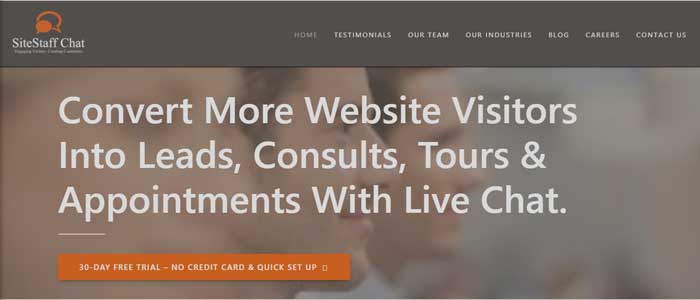 SiteStaff Chat, which launched in 2011, is very similar to Chat Shop. The only difference is that instead of being a full-time employee, you can work here as an independent contractor.
As SiteStaff Chat support, you must manage three to four concurrent conversations 
To be considered for the position, you must have a typing speed of 65-75 WPM with perfect punctuation, grammar, and spelling, Grade A problem-solving skills, the ability to connect emotionally with customers, and multitasking and teamwork skills.
You may have a better chance of being chosen if you have prior experience in the same field and are fluent in multiple languages (bilingual).
Even if you are not chosen, you still have a chance of getting the job because the company may consider you for future projects.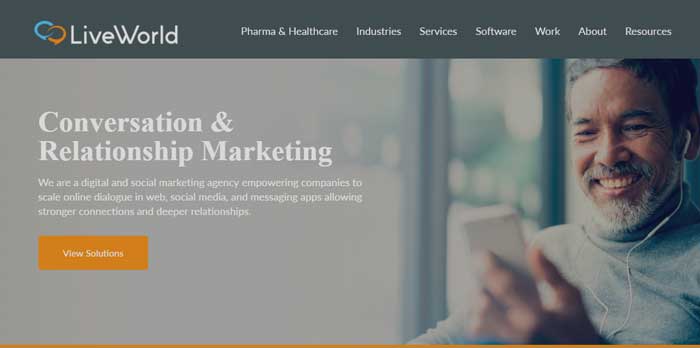 LiveWorld offers remote live chat operator jobs where you can work as a part-time agent.
As a LiveWorld chat support operator, you must provide social media support by answering questions via online chat or messaging apps and responding to comments.
If you have previous customer service and online moderation experience, you will have a better chance of being chosen. Furthermore, if you have experience in Healthcare, Financial Services, Travel & Hospitality, Retail, and Consumer Goods? You have an advantage over others.
Bilingual moderators who speak Danish, French, German, Hebrew, Italian, Portuguese, Spanish, and Swedish are also hired by LiveWorld. If you know any of them, make sure to include that information in your CV.

OperadorChat is one of the newest companies on this list, having been founded in 2016.
In contrast to the hourly rate, they pay per message, which can reach 35 cents. According to their website, the average live chat operator can earn $200 per week.
As a chat agent, OperadorChat assigns you a personal tutor, with whom you can communicate via Skype or email to clear any doubts.
You can choose your own working hours, which makes the job flexible, as you can work from anywhere.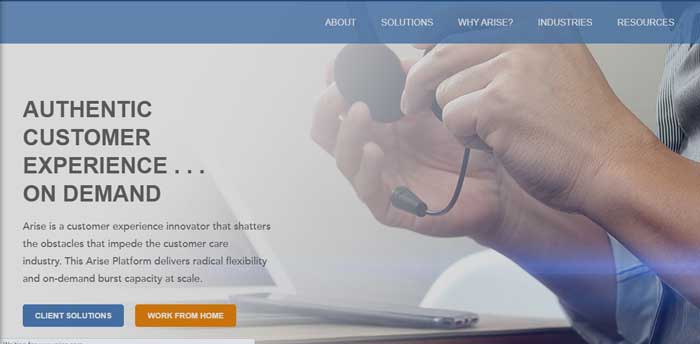 Arise was established in 1994 and has an A+ rating with the Better Business Bureau (BBB). They provide home-based online customer service jobs, phone chat jobs, and chat support jobs.
As an online chat representative, you will interact with a variety of clients and businesses, including Fortune 500 companies from the United States, United Kingdom, and Canada.
Your job will be to interact with customers, offering them real-time assistance and troubleshooting their problems.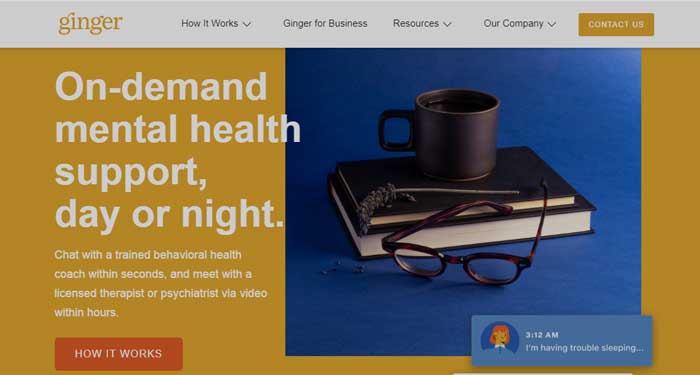 Ginger, the world's first mental health technology platform, was founded in 2011.
They provide behavioral healthcare to clients who require emotional and mental health assistance. This includes services such as emotional support, video therapy, and psychiatric consultations.
To apply for clinical and technical support positions, you must have a related background and 6 months of work experience.
Ginger has both part-time and full-time positions available. So, if you want to help people who are suffering from mental illnesses such as stress or depression, you can apply for the position.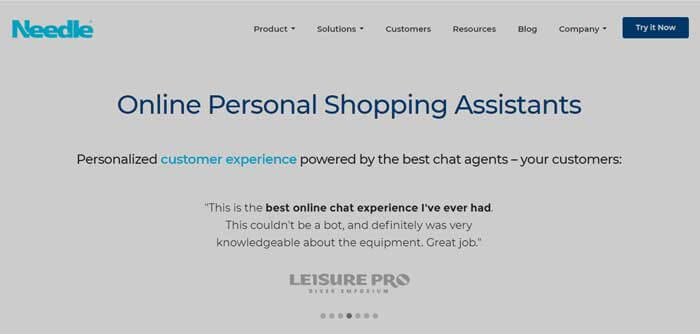 Needle is a platform where brand enthusiasts can assist in sales with potential customers via online chat.
Their business model involves hiring existing customers or fans of a brand to assist online shoppers in making a purchase by sharing genuine positive experiences.
You join them as an online personal shopping assistant, working on your own time.
In contrast to hourly pay, you earn points based on an incentive structure that you can use to purchase products from their catalog.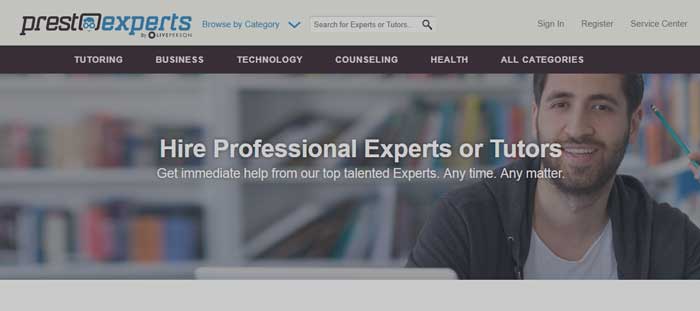 PrestoExperts enables you to work as a freelance expert or tutor, providing professional services or tutoring to clients through online chat, phone, or email.
They provide tutoring, counseling, technology services, and programming services among other things. If any of them pique your interest, you can give them a shot.
When you sign up, you must include your qualifications, education, and other information so that clients can learn more about you. Once your account is active, you can help your customers by sharing your knowledge.
You can set your own fees and accept any freelance work you want with PrestoExperts.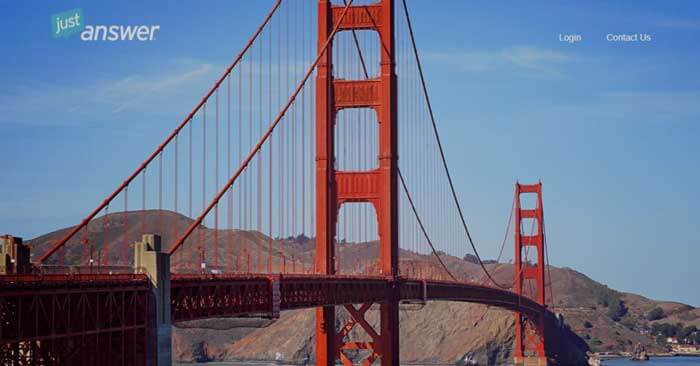 JustAnswer is an online question and answer platform where users can get answers from experts in a variety of fields, including medical, legal, automotive, veterinary, and tech support.
You can join JustAnswer as an Expert if you fit into one of these categories and have proper certification and two years of research experience.
JustAnswer will conduct a background check with a third-party verification firm when you apply for the position. The entire process can be completed in less than two weeks for residents of the United States and Canada, and in less than three weeks for residents of other countries.
According to their website, an average expert earns between $2,000 and $5,000 per month and has complete control over their working hours.
With a global network of home-based experts, Support is the top provider of customer and tech support solutions as well as security software.
They frequently have customer service openings on your website's career page. This page contains information about the pay rate, employment type, and location.
In terms of qualifications, you need to have a high school diploma or the equivalent, or a college degree as a minimum. They might also want to know about your experience.
When you apply for the job, they conduct a background check, drug test, and credit check. You can find more information by clicking here.
You can become a chat operator on Texting Factory and earn up to $300 per week answering casual messages on a fantasy-based text network.
You will be chatting with customers about a variety of topics such as daily life, work, culture, weather, relationships, and so on.
They also provide bonuses for sending a large number of messages, as well as extra extensions on weekends and 'red days.'
You can work as a remote Virtual Customer Support representative to guide and assist others in finding solutions.
Your job involves answering inbound phone calls, video calls, and live chats from your home using a computer. So, you must have a home office setup for this job.
ECS Virtual will provide training and certification in a few weeks, with a variety of times available during the day and evening to accommodate your schedule.
How Much Can a Live Chat Operator Earn?
The hourly wage of a live chat operator varies depending on the industry and the country in which they work.
According to what I've seen, the average hourly wage is between $7 and $14. It may even rise if the job entails answering phone calls and emails.
Though the pay is low, it is still a better option because you do not have to commute, thus saving money. In either case, the online chat agent job is preferable for earning extra money from home.
Read Next
Pin it For Later: