When you click the links and ads on this blog, it helps me to pay the bills & keep this site free for you. Thanks for supporting me! For more info, read the Disclosure page.
If you hate online jobs where you have to step out of your home to get the job done, I bet you will like this post.
If you are an introvert not comfortable in doing telephonic jobs where you have to talk with clients? I guess online live chat operator jobs from home are the perfect fit for you. 
Not just introverts, if you are someone looking for a side hustle or a way to make extra money, you can apply for this position.
Many businesses and brands like to outsource their customer service to companies that handle them. Because of this, there are always chat support job opportunities for people looking to make a side income.
In this post, I have listed ten such companies where you can apply as an online chat agent for handling customer's queries and troubleshooting.
So, let's cut the chase and look at the first company.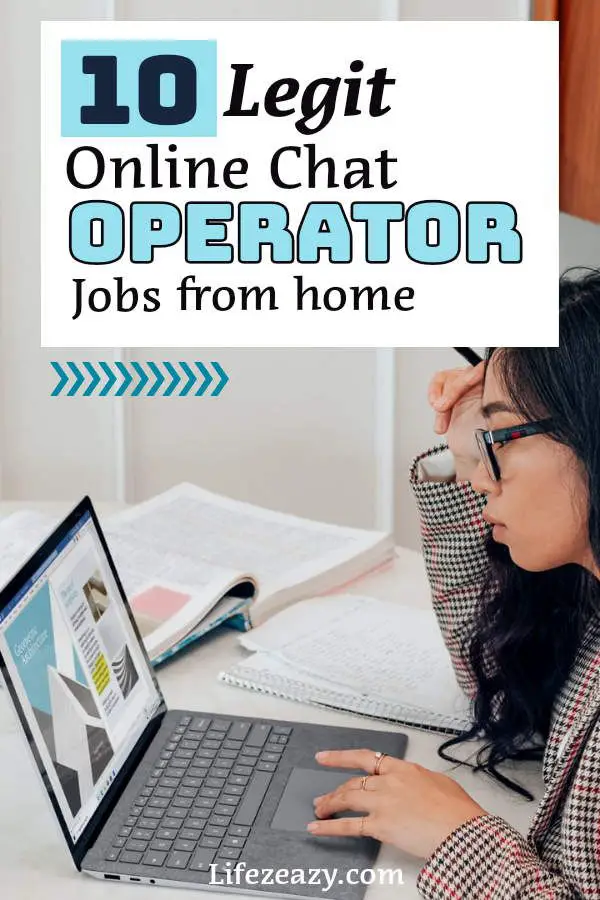 10 Live Chat Agent Jobs From Home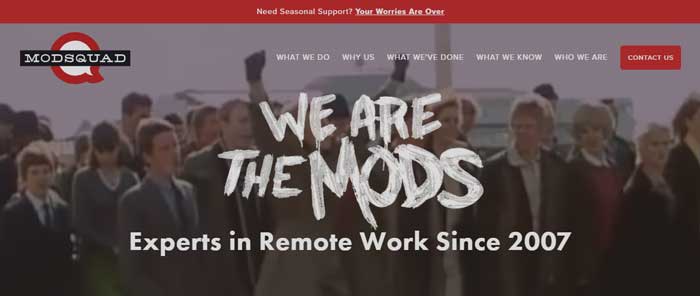 ModSquad started in 2007 with the mission to provide customer support, community, and social media services to its audience. Since then many big names such as Harper Collins, Electronic Arts, Warner Bros, etc have been included in its client's list.
As a member of ModSquad, your job includes chatting with customers via social media, manage forums & online communities. You are free to pick any projects based on your passion and can work from anywhere you want. Thus, making it a flexible job.
Based on the projects and brands you are working with, your responsibilities will differ.
While applying for the position, ModSquad typically replies within 72 hours. Even if they don't pick you, they will keep your CV to contact you once they find a matching project for you.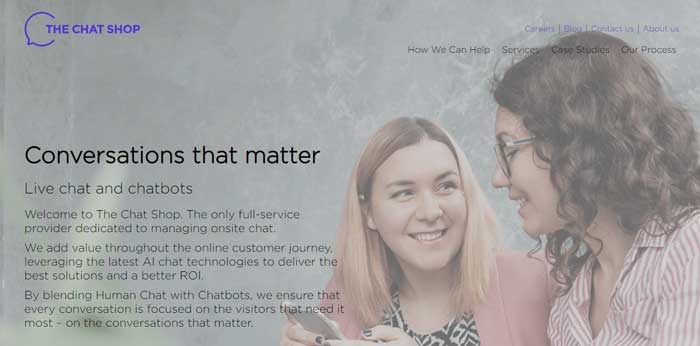 The Chat Shop is a UK-based company that offers live chat services to big brands and companies. 
The skills required to become The Chat Shop agent include typing speed of 65+WPM with 97% accuracy, native-level English with good grammar, and multitasking skills.
They also provide you with full-fledged training so that you are fully prepared for your role.
As a Chat Shop agent, you have to chat on three concurrent chats across various clients with different concerns. This may involve selling services, generating leads, and providing customer services.
Your goal as an agent includes helping the customers while maintaining good engagement with a response rate of under 40 seconds.
You will be working as a full-time employee in a four-hour shift twice daily with a break between each.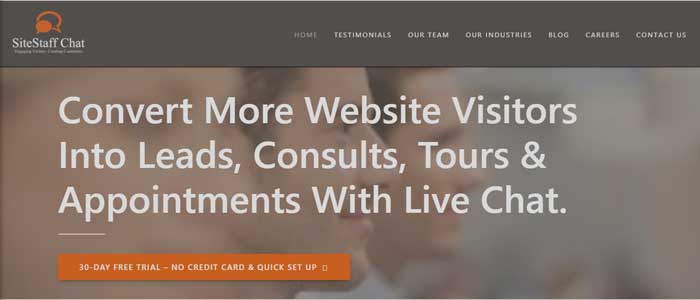 SiteStaff Chat started in 2011, is pretty similar to the Chat Shop. The only difference is, you can work here as an independent contractor instead of a full-time employee.
As SiteStaff Chat support, you need to manage three to four concurrent conversations at once.  
To apply for the position, you should have a typing speed of 65-75+ WPM in perfect punctuation, grammar, and spelling, Grade A problem-solving skills, able to connect with customers emotionally, multitasking & teamwork skills.
You can even have better chances of getting selected if you have prior experience in the same field and know multiple languages (bilingual).
Even if you are not selected, there is still a chance of getting the job as the company can consider you in future projects.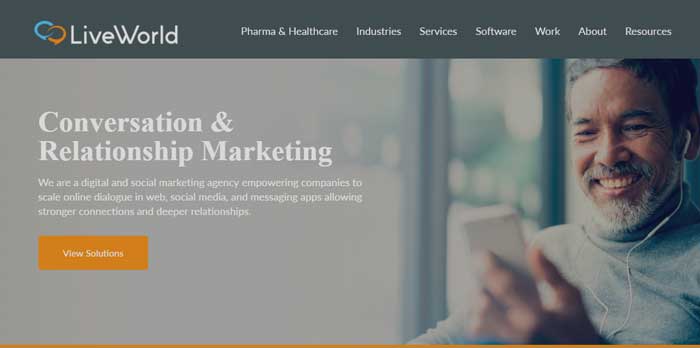 LiveWorld provides live chat operator jobs from home where you can work as a part-time agent.
As a LiveWorld chat support operator, you need to provide your support in social media by answering questions through online chat or messaging apps & responding to the comments.
You have a better chance of getting selected if you have previous customer service & online moderation experience. Besides, if you have a background in Healthcare, Financial service, Travel & Hospitality, Retail, & Consumer Goods? You have the edge over others.
LiveWorld also hires bilingual moderators who are fluent in Danish, French, German, Hebrew, Italian, Portuguese, Spanish, and Swedish. If you know any of them, ensure to mention it in your CV.

OperadorChat is one of the newest companies in this list that started in 2016. 
Unlike the hourly rate, they pay for per message that can go up to 35 cents. As per their website, the live chat operator can earn an average of $200 per week.
As a chat agent, OperadorChat provides you a personal tutor whom you can contact with Skype or email for clearing doubts.
You are free to choose your working hours which makes the job flexible, i.e. you can work from anywhere you want.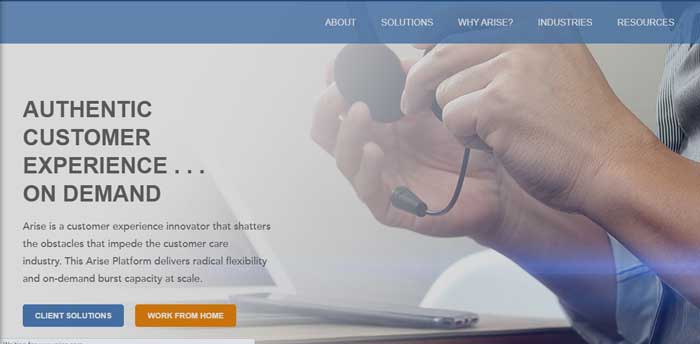 Arise was founded in 1994, having an A+ rating with the Better Business Bureau (BBB). They offer online customer support jobs from home, phone chat jobs & chat support jobs.
As an online chat representative, you have to work with different clients and businesses, including various Fortune 500 brands from the US, UK, & Canada.
Your job will be to interact with customers providing them with real-time support and troubleshooting their queries.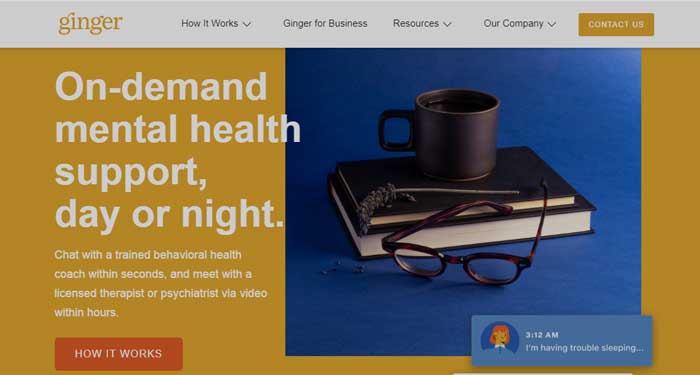 Ginger was founded in 2011 and is the world's first mental health technology platform. 
They offer behavioral healthcare to clients in need of emotional and mental health support. This includes Emotional support services, video therapy, & Psychiatry sessions.
You should be from a related background with 6 months of work experience to apply for clinical as well as technical support positions.
Ginger offers both part-time and full-time jobs. So, if you would like to help people dealing with mental problems like stress, depression, you can apply for the job.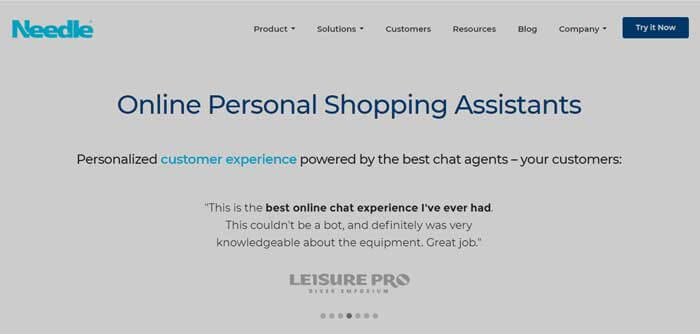 Needle is a platform where the people who love brands can assist in sales with potential customers through online chat.
Their working model involves hiring people who are already customers or fans of a brand to help online Shoppers make a purchase by sharing genuine positive experiences.
You join them as an online personal shopping assistant where you can work on your own schedule.
Unlike hourly pay, you earn points based on an incentive structure that can be used to buy products from their catalog.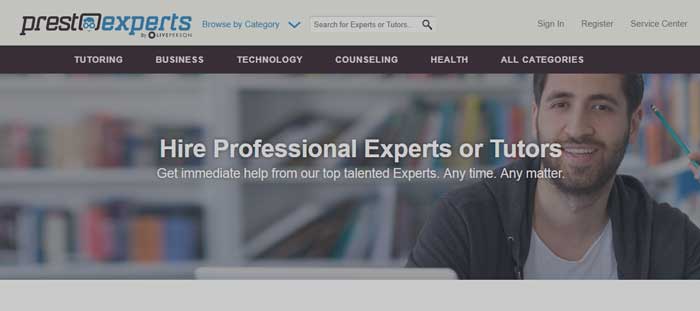 PrestoExperts allows you to work as a freelance expert or tutor to provide professional services or tutoring to the clients via online chat, phone, or email.
They offer their services in tutoring, counseling, technology services, and programming services categories. If you happen to have an interest in any of them, you can try them.
While signing up, you need to list your qualifications, education, and other details so that the clients can know about you, Once your account is live, you can assist your customers with their queries by putting your knowledge.
With PrestoExperts, you can set your own fees and accept any freelance work if you're interested.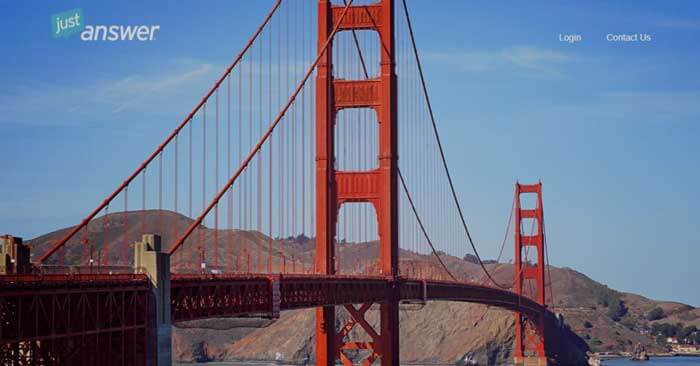 JustAnswer is an online question and answers platform where people can seek answers to their questions from experts in several categories, including medical, legal, automotive, veterinary, and tech support.
If you belong to any of these categories with proper certification and two-year research experience, you can join JustAnswer as an Expert.
When you apply for the position, JustAnswer will do a background check with a third-party verification firm to check your credentials. The whole process can take less than two weeks for US/Canadian residents & less than three weeks for other countries.
As per their website, an average expert earns anywhere from $2,000-$5,000 per month where they have full freedom to choose their working hours.
How Much Can a Live Chat Operator Earn?
Live chat operator's hourly wages vary based on the industry & the country they are working in.
As far as I have seen, the average pay is between $7 to $14 per hour. It can even go up if the job involves answering calls and emails.
Though the pay is not that much, it is still a better choice considering you don't have to commute, thus saving money. Either way, the online chat agent job is better for earning extra money from home.
Read Next