This post contains affiliate links. For more info, you can read my
Disclosure
page.
If you are looking for some legitimate online home jobs where you can make at least $10/hour, then you must definitely check out all the jobs which I am about to introduce.
Most of them don't require any special talent. Although, you should know some basic internet knowledge which I hope you already know.
All the jobs are legit and they only hire those people who can pass their assessment test.
So, you must do some preparation before applying to them.
Now, tell me are you interested?
If you're, then what are we waiting for?
Let's start exploring them.
>>Read More:
Wanna Make Some Extra Cash in your free time? Then simply sign-up & start using these programs!
1. Swagbucks (Earning potential – $90/month or more. Sign up and get $5 once you've earned 2500 SBs)
2. PrizeRebel (US) (Earning Potential – $50-$100/month)
3. Vindale Research (US) (Earn $1-$5 per survey)
4. Slidejoy (Earning Potential: $3-$10/month or more. Just activate it on your Android smartphone screen lock)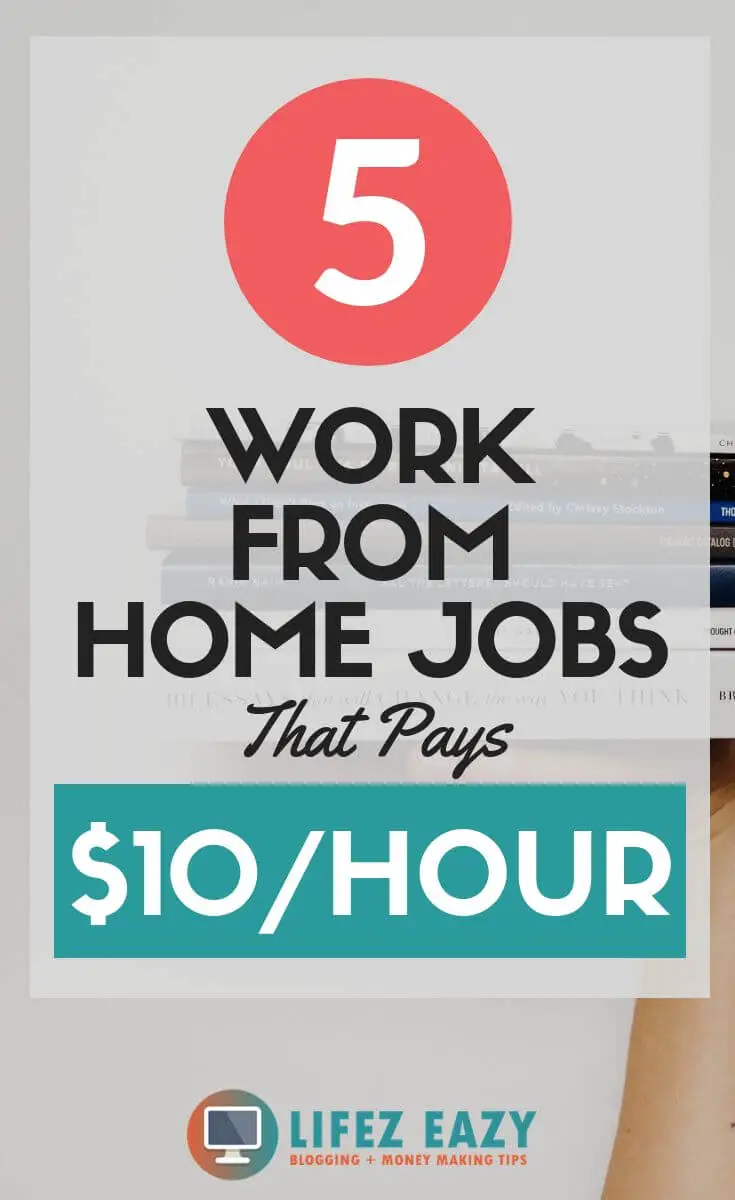 BEST ONLINE HOME JOBS TO MAKE $10/HR
1. TRANSCRIPTIONIST AT GOTRANSCRIPT.COM
GoTranscript is a professional transcription service website which provides:
Audio Transcription

Video Transcription

Translation

Foreign Subtitles
You can work here as a transcriptionist whose job is to listen to an audio file and type it down on a notepad or word file.
You can make at least $0.72 for a 1-minute audio file transcription which means doing a 1-hour audio file can give you $43.
Not bad though!
To begin, you need to sign-up & pass their assessment test to be an official GoTranscript Transcriptionist. 
Once you pass, you are ready to take ongoing jobs which are on the first-come first-basis.
You can choose as many files as you want (depends on the availability).
There is also a scoring system just like grades based on your performance. If you are a good transcriptionist and doing your job pretty well, you can make better scores.
If you have a score of over 4.5 out of 5 as a Transcriptionist, you can apply for the "Editor" position who makes more money than a Transcriptionist.
As an Editor, all you need to do is check the transcribed files by the other Transcriptionist. It's much easier than transcribing and pays more.
I used to work on this website in 2016 before starting this blog. Here is one of my income report.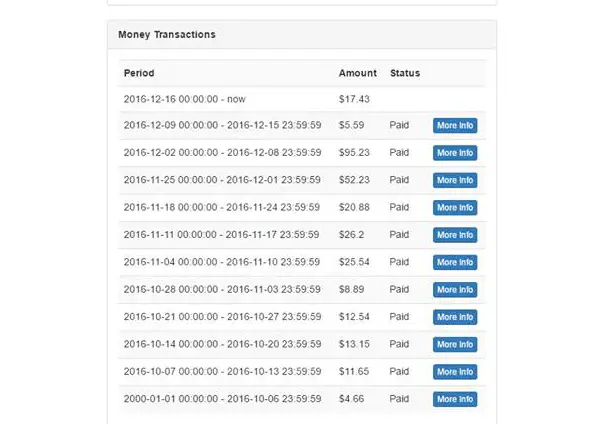 As you can see, the more I work on a particular week, the better I earned. 
You can click here to join GoTranscript.
Check out more transcription job sites by clicking here.
2. CUSTOMER SERVICE REPRESENTATIVE AT SERVICE 800
Service 800 is a customer service company which design and launch customer feedback programs. They hire people from Asia, Europe, North America, South America and some selected states in the US.
If you want to apply for their Customer Service Representative job, you need to fill their application form. 
If you are shortlisted, you need to pass their reading comprehension evaluation session & scripting session with a facilitator.
For candidates who are not a native English speaker, they need to pass an additional native English language evaluation test to get selected.
If you can clear these sessions, they will hire you & you can make $10-$12 per hour. 
So, if you are interested, then you can apply for this job by clicking here.
3. SEARCH ENGINE EVALUATOR AT APPEN
Appen earlier known as Leapfrog is a search engine evaluation company that hires people from different countries to become their independent agent as a search engine evaluators, social media evaluators.
The positions are available most of the time & you don't need any special expertise to apply for this job. However, there are certain requirements you must have before applying.
The requirements include:
High-speed internet

A person should be 18+

A personal computer running Google's free Chrome web browser, version 45

Excellent web research skills and analytical abilities & many more.
You can read full requirement here.
After filling their form,  you need to pass their evaluation test to get shortlisted. 
They pay around $12-$15 per hour to US citizens & the pay varies with different countries.
4. FREELANCER AT REV COMPANY
If you are interested in Transcribing, Captioning, Subtitling or Translating jobs, then you definitely need to join REV. 
Rev hires people from around the world who can easily make $200 – $1000/month.
But before they hire you, you need to pass a few tests. 
If I talk about their pay model, then here it is
Transcriptionist (type the words after listening to audio or video) – $0.36 – $0.65 per audio minute

Captioner (create timed captions for video) – $0.45 – $0.75 per video minute

Subtitler (Translate the caption from English to other languages by watching videos) – $1.50 – $3.00 per video minute

Translator (Translate documents from one language to another) – $0.05 – $0.07 per word
Click here to apply for these jobs.
5. VARIOUS JOBS AT THE SOCIAL ELEMENT
The Social Element is a social media agency who hires people from community managers, social media managers, and user-generated content (UGC) moderators.
If you are passionate about creating an engaging online experience, then this job is perfect for you because you will manage social media profiles & may also moderate forums. 
To apply, you must have a good knowledge of Facebook. Twitter, Instagram & Pinterest.
If they select you, you can make around $15 per hour.
You can click here to apply.
MORE GENUINE WAYS TO MAKE MONEY ONLINE
1. BLOGGING 
This is by far the best & sustainable way to make online money. 
All you need to do is start a blog in a specific niche and write contents around it. 
Once you start getting enough traffic, you can make money by 
Selling affiliate products

Generate money from ads

Sponsorship post and many more ways. 
You can follow the articles to know more:
2. AFFILIATE MARKETING
Affiliate marketing is one of the most profitable ways to make money online. 
All you need to do is sell products of different companies to make a good commission. 
You can either create a blog or create a YouTube channel to promote your affiliate products. 
There are people who are making more than $1000/months just by doing this. 
You can read my Affiliate Marketing guide for beginners to know more.
CONCLUSION
I hope you will surely try these online home jobs to make extra income.
Even though you need to pass certain tests before getting hired, But to be honest, this is a great sign that shows the sites are genuine & trustable.
So, now tell me is it useful for you?
If yes, then do drop a comment down below.
If you liked this post, then don't forget to share & pin it.
Cheers.
You Might Also Like This