When you click the links and ads on this blog, it helps me to pay the bills & keep this site free for you. Thanks for supporting me! For more info, read the Disclosure page.
If you are looking to earn money by writing subtitles for videos, movies, and other video projects, online subtitling jobs will be perfect for you.
Whether you're new to this field or have some background knowledge, this post will explain everything you need to know together with listing a few companies where you can apply.
I will also incorporate some pros and cons to help you decide whether it is really your cup of tea. So, get comfortable on your couch, & let's get started.
What Does Writing Subtitles Mean?
Subtitles are intended for viewers who couldn't understand the spoken language in the video.
Writing subtitles simply means translating the video language into another recommended language in text format. 
A good example will be – English subtitles found in Thai movies.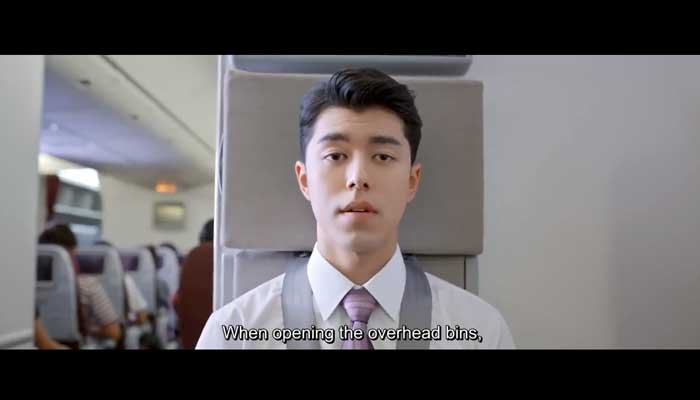 What Is The Difference Between Captions And Subtitles?
Before going ahead, it is essential to know the difference between them as people fall into confusion, considering they are the same. Though both have somewhat the same job, there is a slight difference between them.
Captions are written text shown when the audio is not clear. It just displays the exact words the person is talking about in the video.
For example, if you are watching a video where the voice is too low that you're unable to understand, adding a caption solves the problem. 
On the other hand, Subtitles are translated text shown when the targeted audience couldn't understand the language. 
For example, being an English-speaking person, when you watch a video in an unfamiliar language (like Korean, Japanese), an English subtitle can help you figure out the conversation.
What Are The Skills Needed For Earning Money By Writing Subtitles?
The skills required for this job are not something extraordinary. In fact, most of you are probably qualified if you know how to read and write in another language besides English.
But there are a few things you need to understand before getting into the subtitling scenario. Here's what I am talking about.
You should know how to work with translation tools & YouTube subtitles.
You must also know how to shorten a long conversation into a few words, keeping the same meaning intact.
Must possess good typing speed so you can complete projects faster within the time frame.
Impeccable writing skills
If you work on these things, you can improve your chances of getting selected by subtitling companies.
Is Any Experience Required For The Subtitling Job?
Though some clients prefer an experienced freelancer, many don't care as long as you know the required language.
Obviously, it is good news for beginners. But I will still recommend enrolling in online training to understand all the tricks of the trade before commencing your subtitling journey.
Are There Any Online Course That Teaches Subtitling?
Mastering a skill from a certified person is the best way to shorten the learning curve and gain more confidence.
Even though the subtitling job may look like a piece of cake, it needs some proper training if you're interested in impressing your clients.
That's why I would like to recommend a few courses that will help you polish this skill. Have a look:
How Much Do Subtitle Translators Get Paid/Earn?
At Rev, the basic pay goes around $1.50 to $3 per audio/video minute, as per the chosen language. This can estimate up to $900+ a month.
If you're freelancing, you can even make more, as you don't have to share the commission with the company.
Though the income looks impressive, you're only going to achieve such numbers when you can wrap up several projects in a month. This can only happen when your typing speed & writing skills are impeccable. 
Also, when you gain sufficient experience, you will be the first choice for clients over beginners. Thus, resulting in more opportunities and more earning.
Where Do I Find Subtitle Typing Jobs?
There are two ways to get into the subtitle typing business. Either start freelancing by offering your service to the clients or join online subtitling companies.
For freelancing, try the following websites.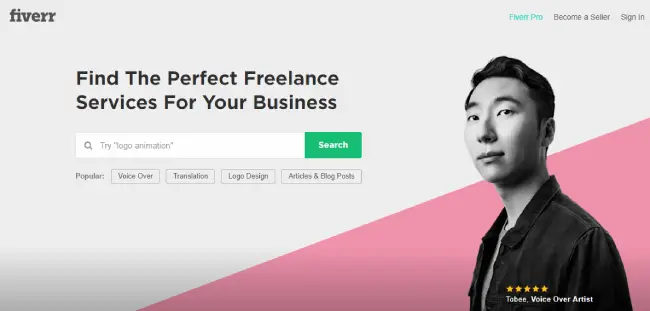 Fiverr is a marketplace where freelancer sells their gigs (service) starting from $5. 
To get started, create an account by listing all the details about your gig. Ensure the description is captivating & well written because that's what the clients are checking before choosing you.
Also, start your gig with a minimum price and work way up when you have completed more jobs.
Upwork is another freelance platform where you have to bid for the jobs to receive work from clients.
Basically, create an account filling all the details and then look up subtitle jobs using the search bar. Once you have chosen a job, bid for it, and wait for the client's approval. 
Most times, they are going to reject you as they can choose experienced freelancers. However, if you're lucky, you may get the deal.
An excellent way to increase your chance of getting the project is by bidding at a minimum rate.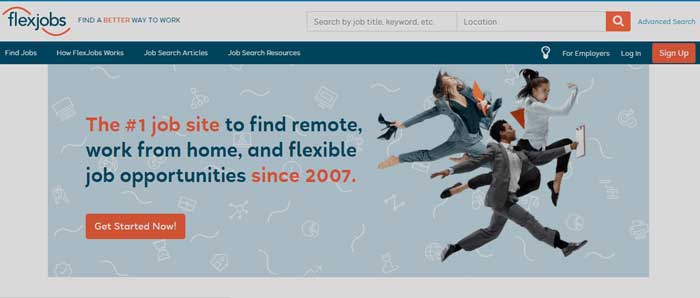 FlexJobs is a job searching site where anyone can find remote work from home & other job opportunities. 
Though you have to pay a price of $6.95 to access the listings for a week, you can still browse the jobs for free. The only thing you can't do is – view the complete job detail and apply for the job.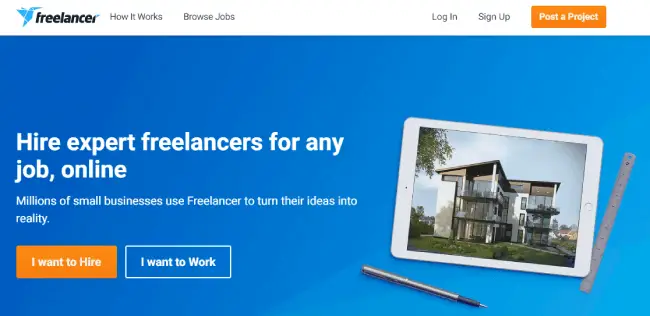 Freelancer works the same way as Upwork, where you have to bid for projects to receive the job. Apart from this Jooble, PeoplePerHour (Fiverr alternative), & Indeed are some other websites to find subtitling jobs.
Next, we take a look at two companies where you can work as a 'freelance subtitle translator' after clearing their test.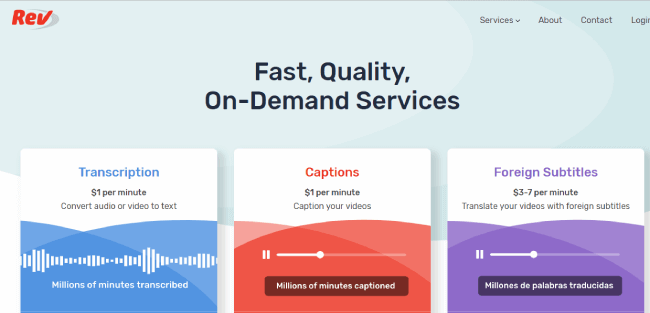 Besides providing transcription & caption services, Rev also provides freelance subtitle jobs where you can earn up to $958 a month, which is anywhere from $1.50 to $3 Per audio/video minute.
While applying for the job, you must submit an English writing sample and your subtitling resume to proceed.
The work comprises converting English spoken video files into the recommended language & the payments are released weekly.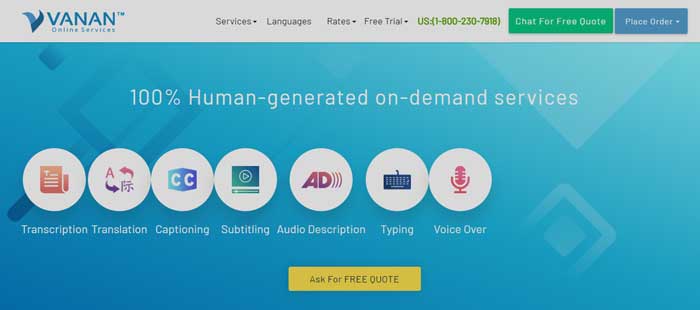 Vanan is another company that started in 2013, offering similar jobs. They have previously worked for some big firms like HP, Intel, NASA, Harvard University & many more. 
Besides a legit company, the only con I found is that the subtitling job vacancy is not always available. You need to keep checking their website from time to time to see if there are any available positions.
What Are the Pros and Cons of Subtitle Writing Jobs?
Every job has some pros and cons & subtitling jobs is no different. Here a few advantages you can enjoy as a Subtitle translator.
Experience is not much needed to get into this field. As long as you know multiple languages, you're good to go.
If you have a good grip on English & you're well versed in the required language, the subtitling job will be easy to perform.
Though everybody loves the job benefits, there are some cons you need to know before making your final decision.
This is not a well-paying job that can be considered full-time. If you are interested in only making extra money as a side hustle, go ahead.
You may have to face a lot of rejections from the clients when you're starting out. However, this will improve as you gain experience.
Sometimes you may find poor video audios that can hinder your productivity.
Didn't Like The Work? Try The Following Jobs: