When you click the links and ads on this blog, it helps me to pay the bills & keep this site free for you. Thanks for supporting me! For more info, read the Disclosure page.
We all have read many books since childhood. Be it a storybook, school books, or novels, everyone has done it. But have you ever thought about whether you can get paid to read books? Is it really possible?
In this post, I will discuss 6 companies that are willing to pay you money for reading books. Along with that, I have also included 7 more companies that exactly don't offer cash but instead, offer free books.
If neither of them makes you intrigued, I have also listed 3 additional ways to take advantage of your reading habit. So, without any further ado, let's begin.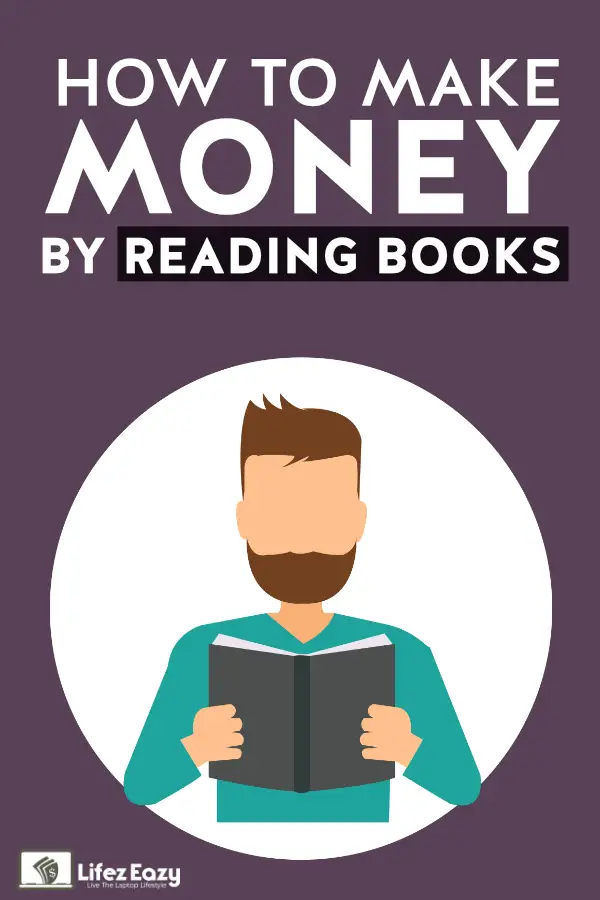 How Does Reading Books Pays Money?
Well, you can indeed make money reading books, but that is not the only thing you have to do. Sure, it is a necessary part of the entire process, but you also need to give your honest opinion (review) about the books you read.
For this, you have to write a small review about your experience including the likes and dislikes. This helps the author to know what kind of opinion do the people hold about their book.
Once everything is done successfully, submit the review to get paid for the job if it gets accepted.
Here is a summary of the entire process.
First, you're assigned a book, or you can choose anyone you like.
Then read the complete book followed by writing a comprehensive & honest review of around 150-350 words long. You can include both positive and negative points.
The company checks your review & if it passes their standard, you will get paid or you can keep the book as a gift.
Get Paid to Read Books – 6 Companies That Pays Money
1. Kirkus Reviews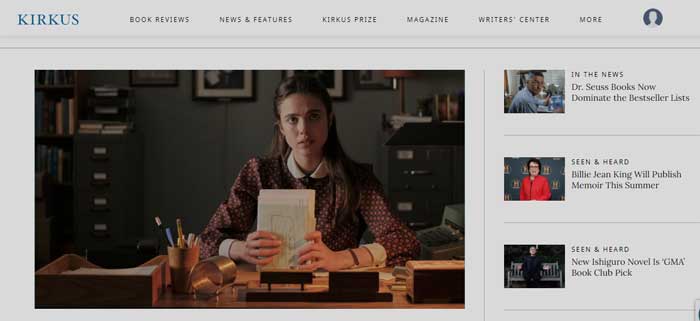 Kirkus Reviews is a book reviewing company that has been around since 1933. The company analyzes all the genre books of all lengths, in digital, hardcover, and paperback format. They review and edit nearly 10,000 books yearly by paying money to book reviewers.
If you love to be their book reviewer, you should know the English or Spanish language. Your job also includes writing 350 words review within two weeks after they assign the book.
To apply, you can submit your resume, writing samples & a list of reviewing specialties to Kirkus Indie editor David Rapp at Drapp@kirkus.com.
2. Publishers Weekly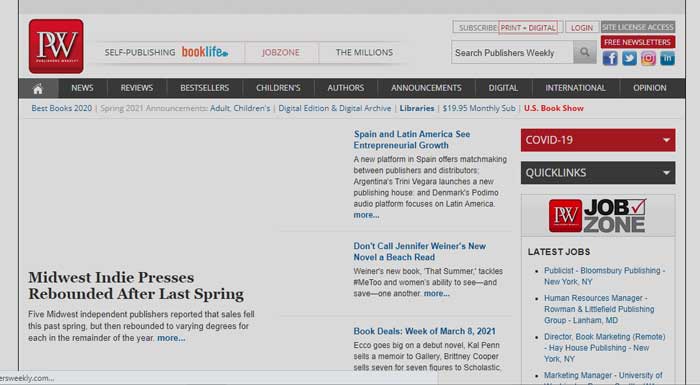 Publishers Weekly is a weekly news magazine focused on the international book publishing business. The company publishes reviews of all types of books, whether it is fiction or non-fiction. They also accept self-published, traditional publisher, or freelance publicist books for review.
You can find job opportunities for editors, copyeditors, and book reviewers on their jobzone page (book reading jobs are not always available). 
To apply, you need to send your resume and a 200-word sample review of a recently published book.
3. Online Book Club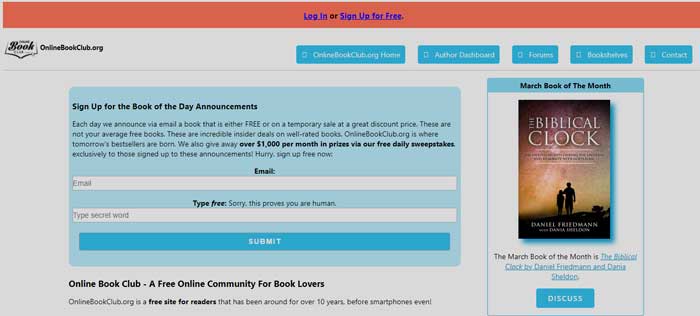 Online Book Club is a platform for authors to receive honest feedback & reviews regarding their books. It is free to join, and they will only hire you if your first review meets their standard.
This means you won't get paid for the first review, as this is their way to check whether you are suitable for the job. 
Once you are hired, you can make anywhere from $5-$60 for subsequent reviews. You can click here to join.
4. U.S Review of Books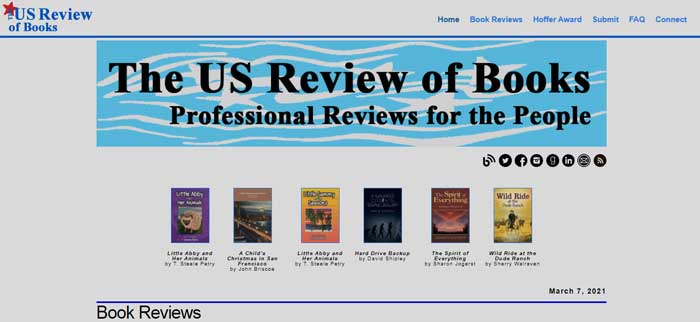 The U.S review of books is a US-based book review publication run by professional reviewers and editors that accept published books, pre-published galleries, ebooks, and audiobooks for reviews.
They are always looking to hire freelance writers to write reviews of books for publication having a length of 250 to 300 words.
To apply, you can contact the editor via email with a resume, sample work, and at least two professional references. Click here to know more.
Once hired, you can always request the books from the list you are interested in for review. Based on the request & on a best-fit basis, copies are assigned to the reviewers to submit their review within 2-3 weeks.
They pay monthly payments for every review completed during the previous month & they send checks on the 5th day of each month.
5. Women's Review of Books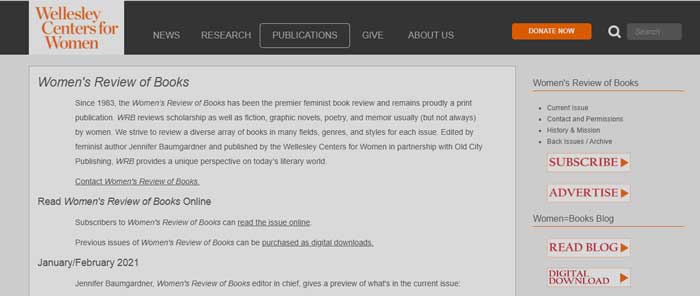 Women's Review of Books is a publication that calls itself the premier feminist book review. They only review those books written by and about women. Generally, they review women's and gender studies scholarship as well as fiction, poetry, and memoir by women.
To apply, you should have some experience as they are always seeking experienced reviewers, academics, or journalists. You can send your pitch to editor.wrb@gmail[dot]com by including the following things.
A paragraph about your credentials.
One line about the kind of work you are interested in. (i.e. poetry, non-fiction, etc.)
a short sample of an already-published review.
For each successful review, they pay around $100. To know more, you can click here.
6. Writerful Books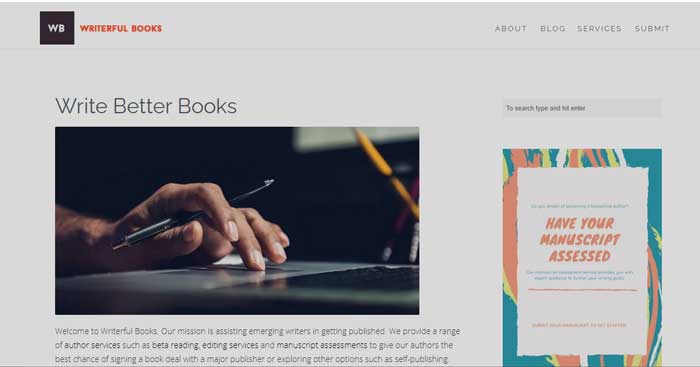 Writerful books is another get paid to review site that accepts contemporary novels from American, Australian, British, Canadian, Irish, and New Zealand, authors.
They are looking for reviewers who can write comprehensive and insightful book reviews that add to the conversation. 
Initially, you will have to work as a non-paid reviewer to prove your skill. Once you are hired, they pay $10 to $50 per review, depending on how in-depth the review is.
To join them, submit your application here & provide as much information as you can, including links to your social media accounts and previously written reviews.
Get Paid With Free Books – 7 Companies that Provide Free Books
7. Book Browse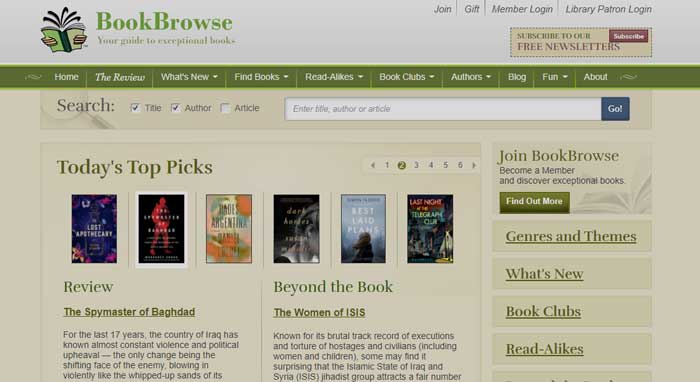 Book Browse is an online magazine website that provides book reviews, reading guides on adult fiction, non-fiction, and some books for young adults. It is a great platform to receive free books for writing reviews & they are always looking for talented reviewers.
To apply, you can click here and fill in all the details along with your writing samples of at least 300 words long. Books are offered once a month through the site, and you are notified via email whenever it is available.
You can then request the book & once you receive it, you have to write the review within 4 weeks of receipt of the book.
8. Page Chaser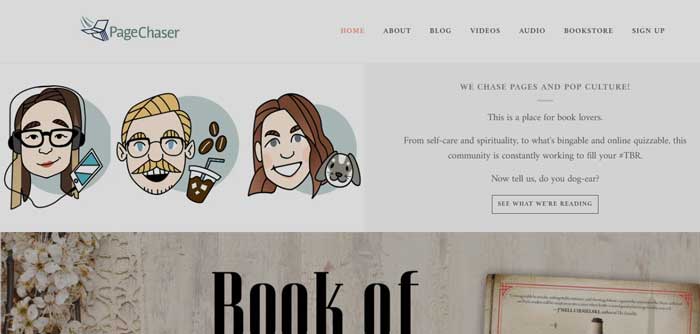 PageChaser, previously known as BookLookBloggers, is a place where you can receive free books for doing reviews. If you are a Blogger, Social media influencer that enjoys reading books, you can definitely go for it.
The process is pretty simple. You choose a book from the reader's lounge list, and you will receive an email confirming your request. Within 2 weeks, you will get a physical copy via USPS Media Mail (Only for the U.S).
Then you have to post an honest review of 200 words long to your blog, social media, or any consumer retail website such as Amazon.com, barnesandnoble.com, booksamillion.com, etc.
You also need to comply with the new regulations introduced by the Federal Trade Commission by saying that the publisher has provided you with a complimentary copy of this book or advanced reading copy through The Readers Lounge at PageChaser.
At last, share the links of your review post, social review, and consumer retail website review with the Page Chaser to receive reward points. These points allow you to sign up for another title for the review. You can read all the guidelines here.
9. Moody Publishers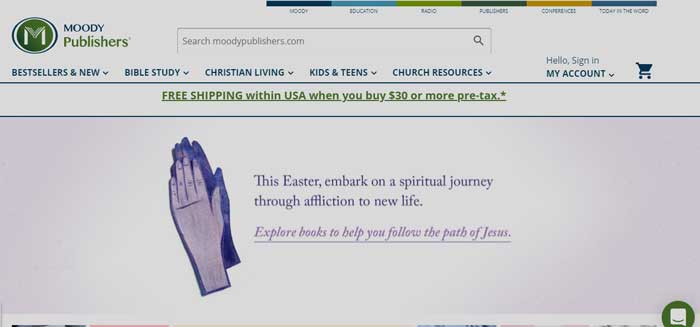 Moody Publishers offers copies of Moody Publishers products in the Christian Fiction category that are ready to get reviewed through the Moody Publishers Blogger Review Program. 
The only requirement to receive free books with this program is that you should be a blogger having an active blog.
To begin, you should first register with this website & wait for the approval. Once approved, select a Moody Publishers product that you are interested in & they will send you the book via USPS Media Mail within 7-10 days.
Read the book, post a review on your blog and on a consumer retail site (amazon.com, barnesandnoble.com, christianbook.com, overstock.com, walmart.com, etc.)
The review must be done within 60 days of receipt. Once it's done, log in to your Moody website account & fill out the blogger review submission form to complete the process. You can learn more about the company by clicking here.
10. Net Galley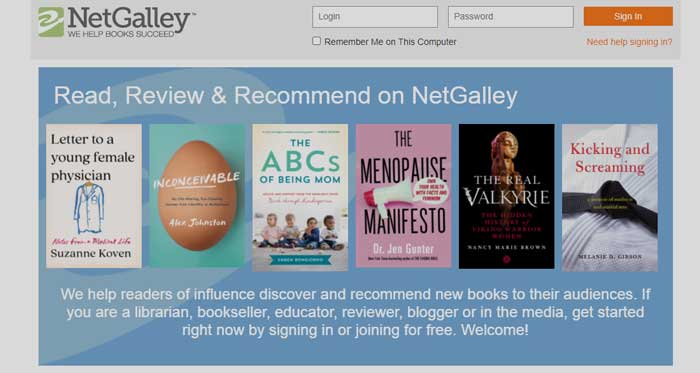 Net Galley is an online service for book publishers, reviewers, media, librarians, booksellers, bloggers, and educators that provide feedback and reviews by reading their books.
Instead of a physical copy sent via mail, they provide a digital copy which cuts the waiting time. 
After receiving the copy, you have to write a meaningful review & link them to their blogs and Goodreads accounts as this will ensure better chances of getting accepted.
You can click here to register.
11. New Pages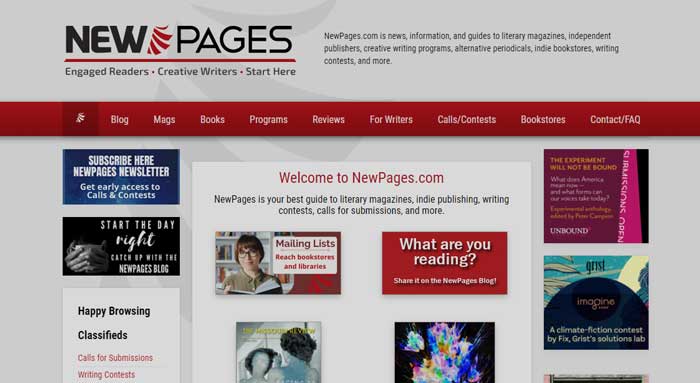 New Pages is considered the best alternative to press, where they independently organize pages of links to hundreds of magazines, independent publishers and bookstores, literary magazines, newsweeklies, and review sources.
To become a reviewer, you need to send a flash review of about 100-200 words (300 words max) on the latest literary, magazine, book, or individual piece of writing. They expect short and sweet reviews with substance. 
Once done, send your review to katyhaas@newpageswork.com with "review" as the email subject. If it is interesting, they might accept your review within 2 weeks. 
You can read the full guidelines here.
12. My Reader Rewards Club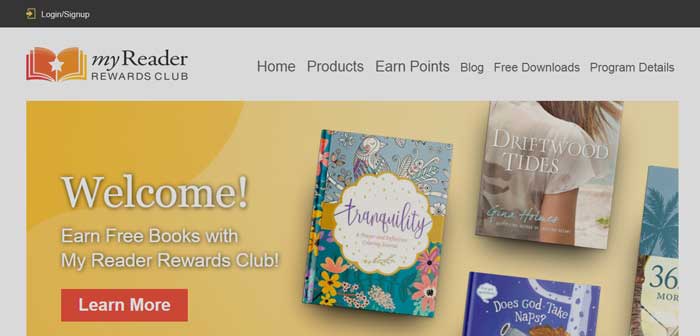 My Reader Rewards Club offers a program where you can get free books in exchange for points. These points can be earned in many ways, like signing up, referring to friends, writing reviews, taking surveys, etc.
For reviews, you need to write a review about a Tyndale NavPress product on Amazon, Barnes & Noble, Christian Book Distributors, or other retail sites.
My Reader Rewards club will approve your submission within five business days & credit you with 10 points per review. However, there is a limitation of 50 points per month. So, watch out.
13. Bethany House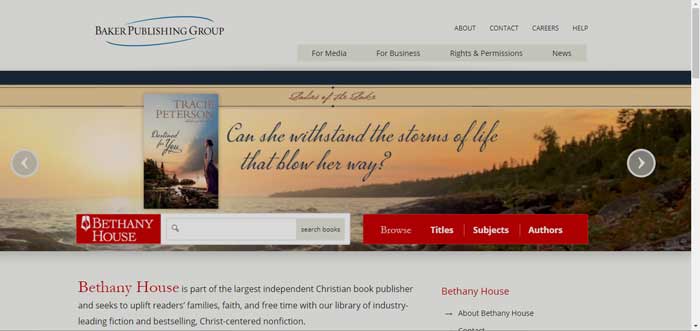 Bethany House is a small publisher that publishes high-quality books in Christian fiction and non-fiction. They have produced over 75 new titles annually & have over 1,100 titles currently available.
They offer a book review program only for U.S citizens. If you have a book blog with a strong readership, a YouTube review channel, or other means for promotion, you have a better chance to get approved. But, it may take 3 months to hear back after applying because they sort applications seasonally.
Though it's a nice program, the only disadvantage is that they have a set number of review copies to send out & that's the reason they only accept a limited number of readers.
If you would like to know more, click here.
3 Other Ways to Get Paid to Read Books
1. Affiliate Marketing
If you have a blog or a YouTube channel, then this method is for you. The entire process is quite simple.
Select a book you like to review. Read it to have an opinion.
Write a review on your blog or create a video for YouTube.
Add an Amazon affiliate link for that book within your content or in the description of your video.
Get commission whenever anyone buys the book using your link.
But before you start, you should become a publisher for Amazon Affiliate Program. For that, click here to join.
The beauty of this program is even if someone doesn't buy your recommended book and instead buys something else like a TV or a Washing machine, you'll still get a commission for the items bought.
The only condition is that the reader should visit Amazon by clicking your affiliate link.
2. Become an Audiobook Narrator
Nowadays, many people prefer audiobooks over reading a real book because of their flexibility. If you have a great voice that people love to listen to, you can try becoming a book narrator where your job is to record the book with your own voice.
You can either sell your narration gigs on Fiverr, or you can create your own audiobooks to sell them on Amazon, CD Baby, Feiyr, and ClickBank.
3. Become a Book Proofreader Or An Editor
If you have strong grammar and an eye to catch errors & typos in texts? You can become a Proofreader or an Editor.
Your job is to read written documents like books and fix all the grammatical, punctuation, spelling & typo errors. For this job, you are paid on an hourly basis.
Ending Note
So, these are the different companies and ways you can get paid to read books. If reading books is one of your daily routines, then this side hustle is perfect for you.
Now it's your turn to let me know what you think about this job? Drop your comment below.
Read Next