Disclosure: This post contains affiliate links. If you buy or sign-up through one of those links, you won't pay a penny more but we'll get a small commission that helps us in running this blog. Read the Disclosure page.
Tired of finding legitimate proofreading jobs online that pays well?
Here's good news! You are in the right place.
Proofreading is one of the best home-based jobs that I have come across and it's pretty good for people whose first language is English.
It doesn't mean that others don't have a chance. In fact, if you have strong English & knows the proper use of Grammar, you'll definitely be going to enjoy this job.
I know you might be thinking, what about those who have mediocre English & are not confident enough to do this job?
I guess you should take some proofreading courses online to hone your skills. Though it's not necessary if you are only looking at proofreading as a side hustle but if you really want to grow it as a full-time business, I highly recommend it.
But for now, let's discuss some proofreading related questions that I often see a lot.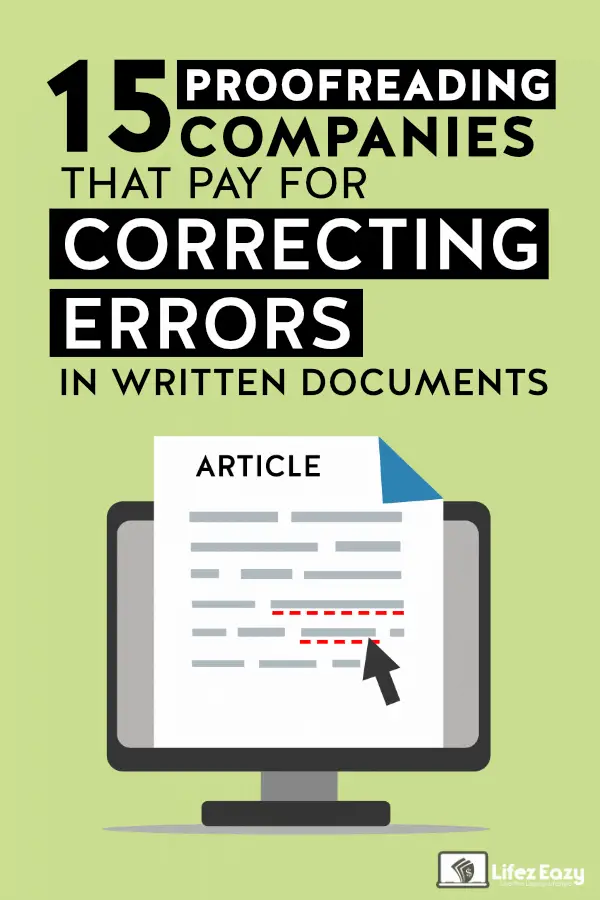 What Does a Proofreader Do?
A proofreader's job is to detect & fix typos, grammatical errors, spelling mistakes from a document written by someone else.
For example, if you have written a blog post or an article that you think may have a lot of errors, then you can forward it to the proofreader who will proofread and fix every error so you can publish it.
What All Documents Can a Proofreader Proofread?
Articles/Blog Post
Novels
Children's book
Magazines
Ads
Podcast page
Legal documents
Court reports
Resumes
Essays & much more
Difference Between Editor & Proofreader?
I get to see many people assume that editors and proofreaders are the same people.
Well, surprise, surprise! It isn't.
Even though both of them may have a similar kind of job, but it is not what it is.
Both of them work in two different stages of the revision process for any written document.
If I talk about editing, then it is a process done after finishing your first draft.
In this, normally you reread your document to see if it is well-organized, paragraphs have a smooth transition, whether the structure of the written content is good or not.
Once finished, you proofread it to check for any typos, spelling & grammatical errors.
How Much Money Does a Proofreader Make?
Making money as a proofreader varies with experience. If you are a beginner, you will make around $10 per hour.
However, if you are an experienced Proofreader, you can make around $15-$30 per hour.
Some of them even make $50, but you need to have a good experience and must have worked with reputable clients.
According to salary.com, an average Proofreader in the US makes around $50,474 as of December 01, 2018, but the range typically falls between $44,292 and $57,640.
Do You Need Any Qualifications To Be a Proofreader?
A person who is seeking a proofreading job must have the following qualities:
First, you must have a good knowledge of the English language which includes proper use of grammar & correct spellings. You should know the proper comma usage and standard proofreading marks.
Second, you must be a vivid reader. If you are someone who already loves to read a lot whether it is novels, articles, newspapers, etc., then doing proofreading will be kinda easy & faster for you.
Third, if you've got a habit to detect grammatical & spelling mistakes while reading any written content, then it's a good thing because that's the same stuff you will do while proofreading.
On top of these skills, if you have an English or Journalism degree, then it will add more value.
Do You Really Need An English Degree To Apply For Proofreading Jobs Online?
Well, if you have an English degree, then it will definitely add more value. But then, it doesn't mean that you must have a degree. In fact, even if you have a degree, it doesn't mean you are good at proofreading.
To be honest, the only thing matters is experience. If you've got a great experience, then you can easily get proofreading jobs.
Even though certain jobs require a degree, but there are other jobs that don't require them. It mostly depends on the company with whom you will work.
What Tools Do You Need For Proofreading?
If you are good at proofreading, then you don't need any tools. However, you can still use them to speed up your work.
Here are the most common tools that you may require:
Is There Any Workshop You Can Attend For Free?
Proofreading is definitely not an easy job, and you may require guidance from the experts. A person who is already a professional proofreader can definitely guide you in the right direction. With that in mind, you are lucky because Caitlin Pyle is there to help you.
She provides a free proofreading workshop from her main course "PROOFREAD ANYWHERE" absolutely for free.
Yes, you heard it right. You don't have to spend any money to attend her workshop having full of values.
In this, you'll get to learn:
5 signs proofreading will be a perfect fit for you.
How can proofreading give you freedom & financial security?
Easy ways to attract clients & much more.
This is a 76-minute workshop worth of your time. So, go and attend to see if it's really your cup of tea.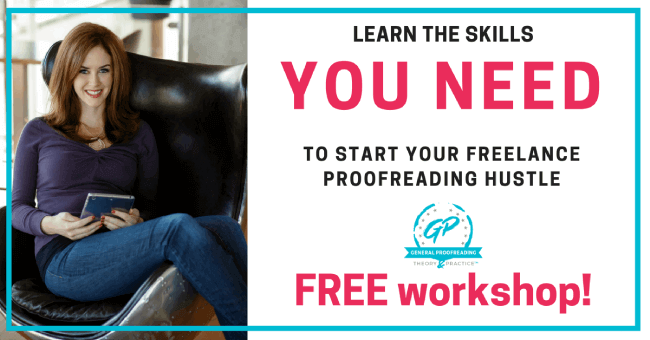 15 Legitimate Online Proofreading Jobs
1. ProofreadingPal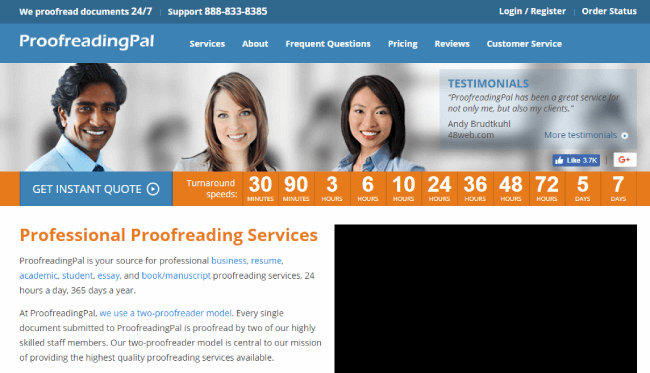 Proofreadingpal
 is a website where you can find both editing & proofreading job.
They work on a two-proofreader model where each document is proofread & edited by two of their professional proofreaders.
Before you apply, ensure you are eligible for any one of the following requirements.
They must be a graduate/postgraduate in an authorized United state university with a minimum GPA of 3.5
Must have a graduate degree with a minimum experience of 5 years in professional proofreading & editing
You can check out more requirements from here.
If you meet their expectations, then you can surely fill up their questionnaire form and submit it.
Once done, you will get a reply within 5-10 business days regarding the next selection procedure which includes a comprehensive & timed examination.
You can expect to make $500–$3000 per month from here.
2. ProofreadingServices
ProofreadingServices have a team of professional editors and proofreaders who have worked with over 5000 clients in 90+ countries.
They offer both full-time & part-time jobs that you can take once you pass their 20-minute preliminary test.
Being their member, you can get paid around $19-$46 per hour & you can work according to your own schedule.
3. Scribendi
Scribendi is an Internet-based language company known for document revision service in all sectors.
It was founded in 1997 and has a network of over 400 professional freelance editors, processing hundreds of orders per day.
Their selection criteria include having a bachelor's or master's degree or you should at least have professional experience in proofreading along with a speed of 1,000–1,500 words per hour.
They have a current job opening for an In-House editor/proofreader where your job is to spend your days working on a broad range of documents. If you feel, you are the right person for this job, please feel free to apply.
4. EditFast
EditFast has a team of editors, proofreaders, and writers who specializes in the editing of English documents related to business or individuals.
They prefer proofreaders having some editing/proofreading experience with a degree in English. There are many other requirements which you can read here.
EditFast does not guarantee that you will receive projects once you're selected. It simply means that you are eligible to receive projects and your profile is available for the clients to view and perhaps choose you as their editor.
They clearly say that it's a freelance job and you're free to search for opportunities wherever they might be.
However, if you are expecting projects from EditFast, then you need to have a little patience.
If I talk about the payment model, you will get 60% of the project price paid via PayPal.
5. WordVice
WordVice has been active since 2013 and has done proofreading/editing for over 43 million words. It has 6 branches, namely in the United States, Turkey, China, Taiwan, Japan & South Korea.
Their requirement includes a graduate degree and at least 2 years of experience in proofreading & editing.
As of now, there are no proofreading jobs available but you can bookmark this site to check the job availability from time to time.
6. Fiverr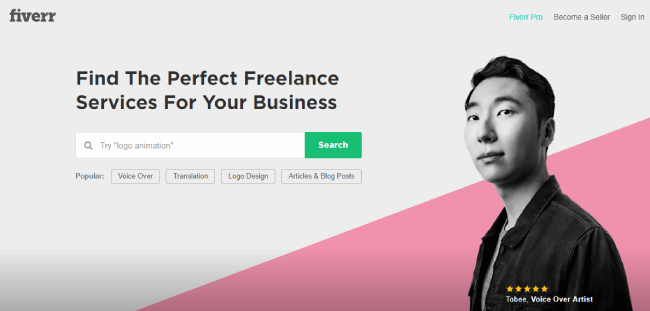 Fiverr is a marketplace where you can sell any service for at least $5. It's a great place to find your potential clients who want to get things done on a budget.
I won't recommend this site to beginners because your future orders depend a lot on ratings and customer reviews.
If you have a good rating with positive reviews, you can expect more orders from the clients while a poor rating and negative review can hamper your account.
So, consider this platform only when you have enough confidence in your proofreading skills. Until then, you can join other sites in this list.
Here are some freelancers proofreading profiles on Fiverr for reference.
7. Clickworker
Clickworker is looking for proofreaders to check & correct text in the description of cities, hotels, products & software.
They are always seeking people who have an excellent command of English, enjoy correcting grammatical errors & must be able to keep the job instructions in mind.
Initially, you first need to qualify as an author to handle a few text creation jobs before you can take the assessment test for Proofreading jobs.
Being a Clickworker Proofreader, you can access better-paid jobs if you continue to deliver good work results. So, ensure you are giving your 100%.
8. Indeed
Indeed is a job searching website where you can find online jobs including proofreading jobs as well.
Even though it's a great site to find jobs but sometimes, you might stumble upon poor quality jobs. That's why you need to do your own research to dig out the best ones.
The best thing you can do is set-up a job alert for proofreading jobs that will notify you regarding the latest jobs straight into your inbox.
9. PeoplePerHour
Peopleperhour is just like Fiverr where you can provide proofreading services to clients all around the world.
You can either select to get paid per project or per hour.
10. Global English Editing
Global English Editing is another platform where you can find editing & Proofreading services.
Their service is mainly for students, academics, authors, publishers, businesses, and other professionals.
To get into their team, they always prefer experienced Proofreaders and Editors from the U.S, U.K, and Australia.
Proofreading jobs are usually not always available on this website, but you can check it from time to time to see if they have any opening.
11. Sibia Proofreading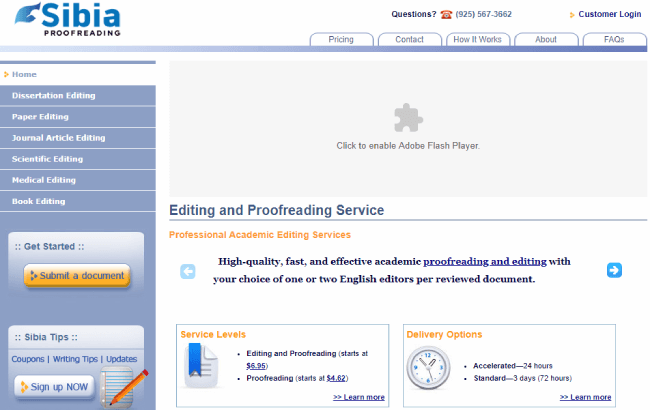 Sibia provides proofreading, essay review, and copy editing services to businesses, graduate/college students, authors, researchers, professors, and professionals from around the world.
You must have some proofreading experience along with a degree to join their company. Though it isn't necessary, it will give you more preference over others.
As of now, they are currently not hiring any proofreaders. But, you can bookmark this website to check any job openings in the future.
12. Artisan Talent
Artisan Talent is an American creative staff agency that is interested in digital, marketing & creative talent. They are often looking for proofreaders and editors.
To apply, you must have good reading comprehension, English (or other languages) skills, attention to detail & people skills.
If you think you're a good match for them, then ensure to apply.
13. Academia Research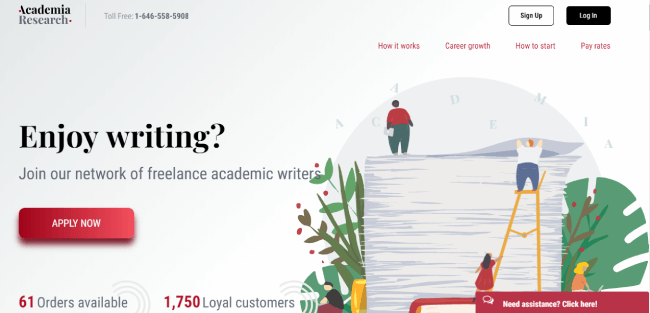 Academia-Research is an online academic writing and consulting company created in 2004.
They provide flexibility and well-paid proofreading jobs for reviewing papers and documents.
As a Proofreader, you will need to proofread academic papers, online articles/blog posts, novels, CV/application letters.
You can work according to your own schedule & you will get paid twice a month. Additionally, they also provide bonuses to the most hardworking editors.
14. Wordy
Wordy is a UK-based copy-editing & proofreading company created in 2004.
It is currently updating so you won't be able to apply for any proofreading jobs. But be sure to check back in Q1 2020.
15. Upwork
Upwork is another freelance website where you can create a profile for offering your proofreading services.
It is just like Fiverr but the only difference is that in Fiverr, clients approach you, and here, you need to approach clients.
Initially, you may find it hard to get jobs as you have a big competition with experienced proofreaders.
But once, you have enough experience, things will get easy for you.
I suggest you join other Proofreading companies on this list to gain experience & once you are confident, you can try these freelancing sites to step up your game.
That's it. If you know any other legitimate online proofreading jobs that I haven't mentioned here, then I'd love to hear from you. Please leave a comment.