When you click the links and ads on this blog, it helps me to pay the bills & keep this site free for you. Thanks for supporting me! For more info, read the Disclosure page.
There are many ways to make money online, & using a smartphone is one of them. With several legit money-making apps out there, you can install & use them to make a few bucks in your free time.
With this money, you can pay your bills, or at least buy a cup of coffee, which is not bad considering it is coming from your smartphone apps.
So, if you're interested in trying them, here's a list of 13 popular money making apps that needs no investment.
13 Apps To Make Money Fast
1. Swagbucks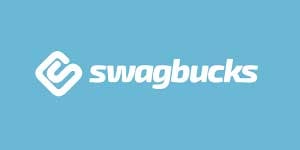 Swagbucks is a reward program app paying its members for doing simple activities like – watching videos, taking surveys, shopping online, web searching, etc.
Each task pays Swagbucks coins (SB) that are redeemable once you reach the minimum payout. Rewards include – PayPal, Amazon, & other gift cards.
While joining Swagbucks, you can earn 70 SB as a bonus by entering the code REDDIT in the code section (available in the sign-up form). If you want to add an extra 300 SB to your account, make sure to collect the same points (300 SB) within 30 days of joining.
Though it is an excellent app for making money, it is available in only selected countries i.e. the US, UK, Britain, Ireland, Australia, New Zealand, Canada, France, Germany, Spain, Portugal, India.
Related Post:
2. Neilsen Computer Mobile Panel
If you would like to get paid for doing nothing, then the Neilsen computer mobile panel is a great app to use.
Though you won't make much ($50 a year), still it's a good way to churn in some rewards without any effort.
All you need to do is install this app and keep it active on your smartphone to get paid. That's it.
I know you might wonder how can an app pay for doing nothing?
Actually, Neilsen wants to learn your internet habits like which apps and websites are important to you. For this purpose, they are ready to reward you with gift cards and cash.
If you are interested in becoming a participant, you first need to register on their official website and then install their app.
CHECK OUT NEILSEN MOBILE PANEL
3. ReceiptPal
If you like to turn your shopping receipts into cash and gift cards, you should try ReceiptPal.
Whether you have a restaurant, grocery store, or local retailer shopping receipt, you can exchange them for points.
To get started, install their app on your device and upload snaps of your receipts to receive points. You can also connect your Gmail and Amazon accounts with ReceiptPal to receive points automatically whenever you shop.
Once you have enough points to withdraw, redeem them for preferred rewards.
CHECK OUT RECEIPTPAL (ANDROID)
4. InboxDollars
Just like Swagbucks, the InboxDollars app also pays for cash for completing various online tasks like surveys, reading paid emails, watching videos & more.
For sign-up, they credit $5 into your account as a bonus and you further need an extra $25 to redeem your first payout. The rewards include – gift cards, checks, PayPal, & Visa cards.
Sadly, InboxDollars is only eligible for users belonging to the US.
5. BookScouter
BookScouter.com has an official app for both Android & iOS, which is perfect for students looking to earn some extra money.
If you have big bundles of old books having no use, you can sell them at the best price using BookScouter.
Basically, it compares the real-time book prices at over 30 online booksellers and gives you the best option for your used textbooks.
You can then pack and ship the books for free, using the provided shipping label to get paid via. PayPal or check. To know more, read my BookScouter review here.
6. Rakuten (Formely Ebates)
Rakuten is a cashback app that pays up to a 40% cashback for shopping at over 2,500 stores.
According to Rakuten, more than 12 million members in the U.S. have earned over $1 billion in Cash Back at their favorite stores. From clothing to electronics, you will find stores for any items you want to buy.
You might wonder, how can they pay money for free?
Well, Rakuten has a tie-up with several stores that pay them a commission for sending customers. Out of the total commission earned, Rakuten sends a few percent to its members as a reward. Thus, it's a win-win situation for everyone.
The benefit of using this app is that you can save a few bucks every time you shop through them. It may look like a small amount, but at the end of the year, you will get amazed to see how much money you have saved.
7. MobileXpression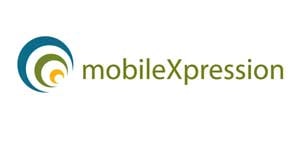 MobileXpression is a market research company that studies its member's mobile internet habits to determine which websites and apps are popular and important.
If you would like to become a participant to contribute to their studies, you can join them and earn a $5 bonus gift card for keeping their app active for a week.
Not only that, you can even earn an extra $4 to $5 per month as long as it is active.
8. PointsPrizes
PointsPrizes app pays its members for completing surveys, downloading apps, watching video ads, & signing up for offers.
Each task credits points to your account that can be used to withdraw PayPal money once you hit the 3,000 points mark.
Apart from this, you can also refer new users to earn 10% of their points.
The best thing about PointsPrizes is that you can use various coupon codes to earn free points. To do that, visit your coupon section and enter the following codes. (A few codes may not work as it keeps on changing)
CE50
MIGHTYSALEH25
QUANTECH3000
GOOGCOM294
TWEETR562
FACEPAGE1920
FACEGROUP900
POINTYNEWYEAR50
REDDITSUB345
KINGY25
POINTSPRIZES25
BEERMONEY3573
FEARLESS50
DELTA100
COMET50
PLASMA25
RANKER25
BEERMONEY3573
POINTSPRIZES25
COUPON25
9. SlideJoy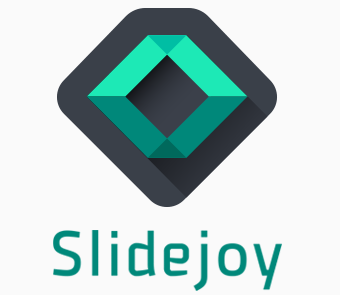 What if I say you can earn rewards just by unlocking your smartphone?
Slidejoy is an app that credits carats (points) for displaying ads on your screen lock. It includes trending news, personalized ads, etc. 
All you have to do is use your mobile normally to receive carats at a specific time each day. Besides, you can also complete offers in Slidejoy pop (a feature) to earn more carats.
Once you reach 2,100 carats in your account, you can redeem them for a $2 Amazon gift card (not available to all countries) & mobile top-ups.
10. Foap
Foap is a crowdsourcing platform where brands, marketing agencies find and buy images & videos from a huge collection.
You can use the Foap App to make money by uploading & selling quality photos & videos taken from your smartphone or camera.
To get started, create an account and upload photos/videos with relevant tags so that the registry community can rate it. The higher the rating is, the higher its visibility. For each sale, you can make between $5-$100.
You can also take part in missions where brands make specific requests for images that you can provide to earn money.
Overall, Foap is an excellent app for photographers to make some extra cash.
11. Survey Junkie

If you would like to receive rewards for completing online surveys? You can install the Survey Junkie app. It is one of the best sites that pay 20 pts ($0.20) to 350 pts ($3.50) per survey.  
The surveys take a few minutes to complete & once you have collected at least 1000 points in your account, you can redeem them for gift cards and Paypal cash.
Even though it is a good app, only the US, Canada, and Australian residents are eligible to sign-up. Click here to join to receive 80 points as a bonus.
12. Pinecone Research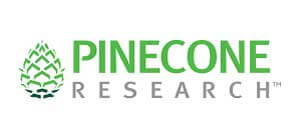 Pinecone Research is another survey site having its app on Playstore and App store.
Here, not only can you complete surveys but also test new products to earn points. For surveys, you can earn 300 to 500 pts ($3-$5) while testing products credits 600 points. 
Once you have received at least 300 points in your account, you can redeem them for your preferred rewards.
13. TaskRabbit
TaskRabbit connects you with people who need help in cleaning, delivery, moving, furniture assembly, personal assistant, etc.
When you join this app as a tasker, you're notified about the available jobs in your neighborhood. You can either accept or reject it according to your own convenience. 
If you accept, you need to schedule the date and time with the client to get the job done.
Once your job is over, TaskRabbit takes 20% of the commission while the rest 80% is credited to you. As a bonus, clients might even give you tips.
Final Thoughts
So, these are the 13 legit money-making apps you can use to make some extra cash in your free time. Besides, you can also try other legit side hustles & work at home jobs to make a full-time income. 
Now, tell me which app seems more interesting to you? You can drop your comment to let me know.
My Favorite Apps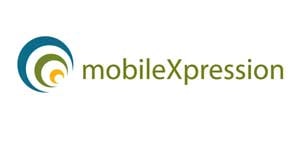 This app will pay you to do nothing. Just by installing and letting it learn about your online habits, you can earn AMAZING gift cards. The longer you leave it running, the more gifts you'll receive.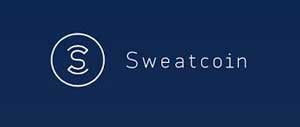 You can earn exciting rewards simply by walking. Install this app on your smartphone and start walking or running to earn rewards.
Read Next: