This post contains affiliate links. For more info, you can read my
Disclosure
page.
How would it be if your smartphone pays you some extra cash?
I know you must be spending a heck lot of time on social media, WhatsApp etc. Though, there is nothing wrong with it.
But let's imagine, isn't it be great if you spend your time wisely and at the same time make money out of it to pay your bills?
Isn't it be great that an extra $100 gets added to your account every month? 
I know it isn't that much. But, hey it's like a free cash and who doesn't need it?
So, if you are ready to get those $100, then today, I am going to show 3 legit money making apps that can help you to make an extra $100/month just by doing some simple work.
Now, I am not bluffing as I have made some real cash. These are 100% legit apps and people are making some good pocket money by using it on a daily basis.
>>Related Post: 10 Side Hustle you can do to make some quick money
Wanna Make Some Extra Cash For Free? Then Join
1. Swagbucks (Earning potential – $90/month or more. Sign up and get $5 once you've earned 2500 SBs)
2. Grab Points (Earning Potential – $30/month or more. Sign up & get free points)
3. CashCrate (Signup and get $1 instantly! Earning Potential – $100/month or more)
4. Slidejoy (Earning Potential: $3-$10/month or more. Just activate it on your Android smartphone screen lock)
3 LEGIT MONEY MAKING APPS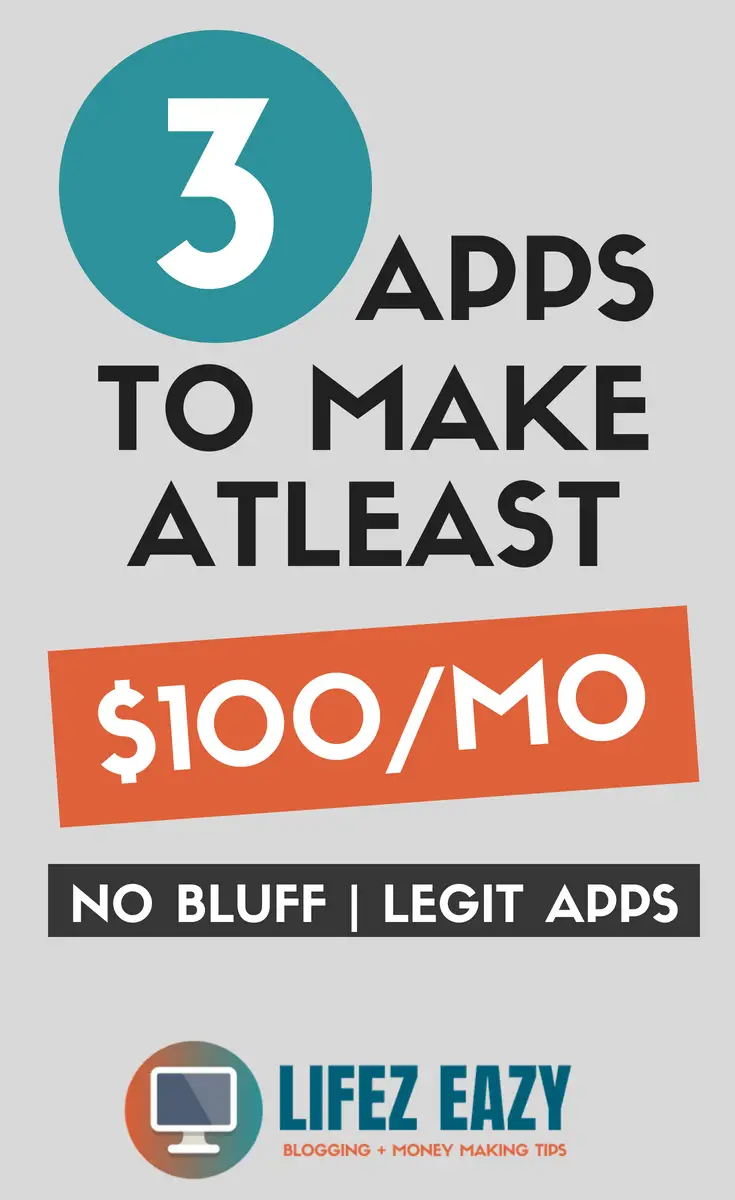 APPS TO MAKE MONEY FAST
The key to earning money from smartphone apps is the consistency. If you are consistent, then you will surely make some chunks of money using these apps.
These are quite easy to use and the main strategy that works with these apps are the referrals. Referrals can help you to leverage your money than you would normally earn.
PointsPrizes
Grab Points
SlideJoy



1. POINTSPRIZES

(Earning Potential per month – $50 or more)
It is an app/website where you can make money just by completing offers. This app is capable of earning $60/month & more when you have enough people under you.
You can either use it as a website or app. But I would prefer to use the website instead of the app because it gives you more flexibility. You can use the website either on PC or mobile.
Now, offers basically consist of:
Taking Surveys
Downloading & Installing Apps
Watching Video Ads
Sign Ups
Now, this site is legit as I got paid from them recently. The good thing about this website is that it pays really well. You just need to collect 3000 points to get paid.
For 3000 points, you can either cash out PayPal money, Bitcoin. PSN Code, Amazon Gift card code & much more. Below are the details:
3000 points = $20 Paypal Money
3000 points = $20 Bitcoin
3000 points = $20 PSN Code

7500 points + $50 Amazon Gift Card Code & much more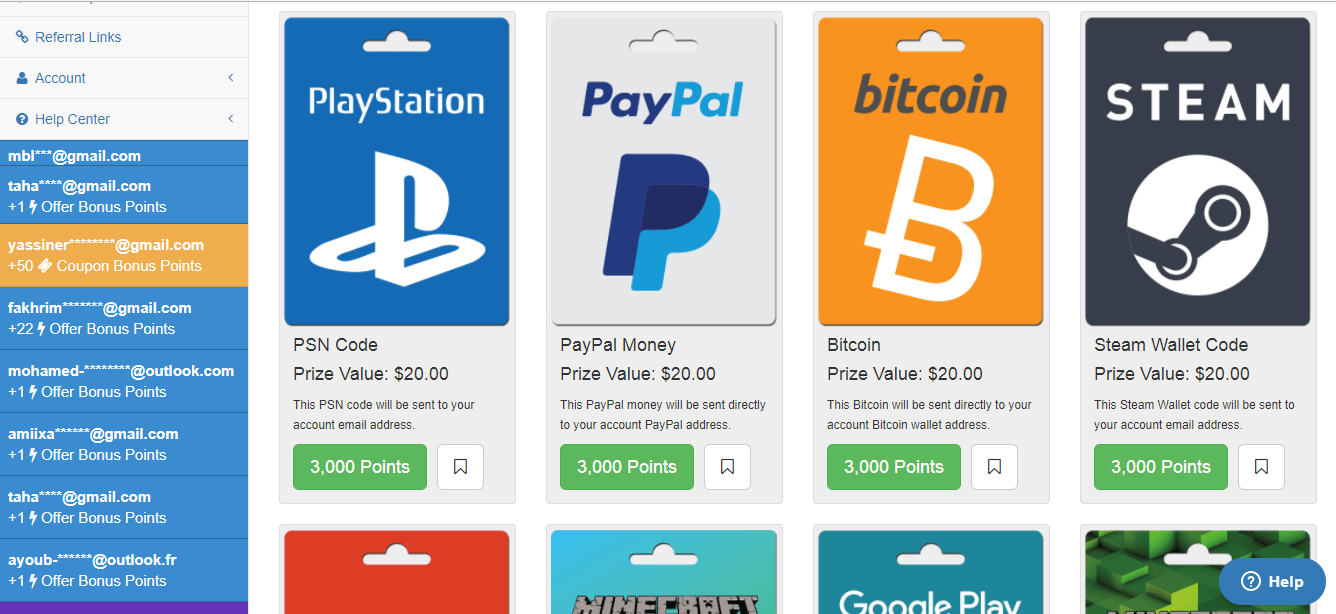 You can find all the prizes here by clicking on the "Claim Prizes" under the menu tab.
If anyone joins through your referral link, then you will get 10% of their earning. Suppose they make 3000 points. Out of that, your account will be automatically credited with 300 points.
Isn't that great?. So, if you are interested, you can join from here.
In addition, I will provide you some codes through which you can make around 700 points instantly.
Just go to "Use coupons" section under menu tab and type these codes.

CE50
MIGHTYSALEH25
QUANTECH3000
GOOGCOM294
TWEETR562
FACEPAGE1920
FACEGROUP900
POINTYNEWYEAR50
REDDITSUB345
KINGY25
POINTSPRIZES25
BEERMONEY3573
FEARLESS50
DELTA100
COMET50
PLASMA25
RANKER25
BEERMONEY3573
POINTSPRIZES25
COUPON25
By entering these codes, you will earn around 700 points which will show up on your dashboard. Now, you just need to earn an extra 2300 points before you can cash it out your $20.



2. GRAB POINTS 

(Earning Potential per month – $30 or more)
Grab points provides free gift cards & PayPal cash. To earn all of this, you have to do the certain task such as surveys, download apps, complete offers, watch videos, referring to friends etc.
Once you have collected enough points, you can redeem them for PayPal cash, Bitcoin & other gift cards.
You can also make free points by just entering codes which I will show below.



STEPS TO JOIN GRAB POINTS & EARN FREE POINTS
Click here & enter your email ID.
Enter invite code XFUDZT to get 500 points to sign up. (without entering the code, you have to start from 0 points)

Now fill all your profile details & you will get 150 points.

Click the menu on the left side & click "Get Started" (I actually made a new profile just to show you all)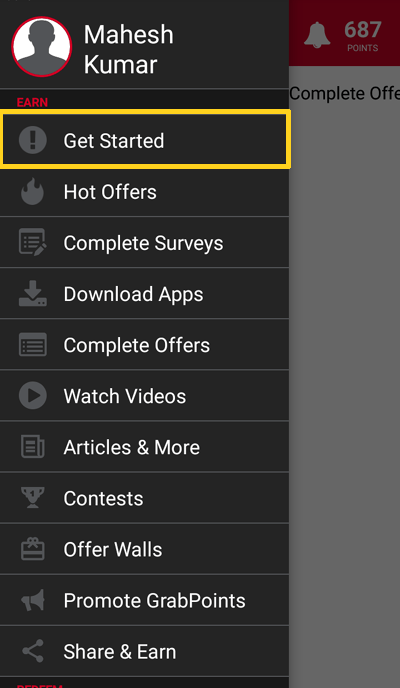 Now do the following task as shown below i.e linking to facebook, twitter, verify your email, upload an avatar and make extra 250 points. So, now the total is 900 points.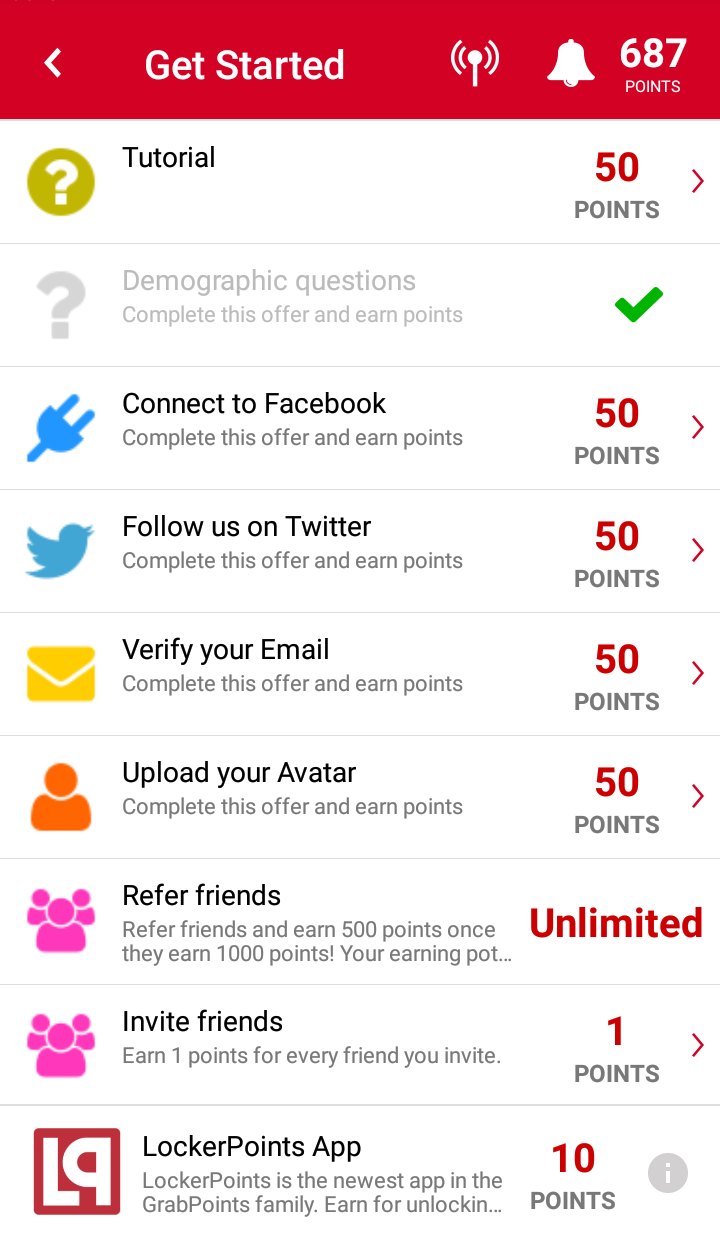 Now go to the Promo code tab on the menu and enter the following codes.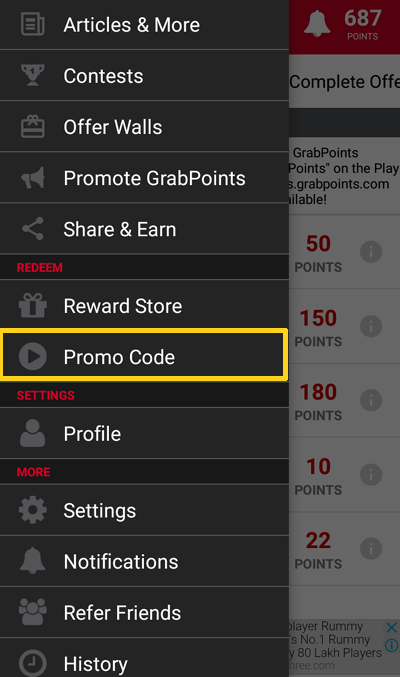 DOWNLOADAPPS – 8 points
SURVEYSROCK –  10 points
GETSTARTED – 7 points
REFERFRIENDS – 10 points
LIVEFEEDWOOT – 15 points
So that gives you an extra 50 points. Now, you have 950 points in total.
Now complete survey, refer friends & complete offers to make extra points.



PROMOTE GRABPOINTS
You can make 800 points just by promoting it on Youtube. You need to make 1 video about GrabPoints & Lockpoints and share it on Youtube.
SHARE & EARN
You can even promote certain apps on Facebook, Whatsapp, Twitter etc by Share & Earn Feature. If someone downloads that app from your link, you will earn some points.



REFER FRIENDS
Refer your friends (earn 1 point each) & if your referral makes 1000 points, you will get 500 points. Now, there is a criterion for this also. If your referring person is from US, Canada, UK, you will get 500 points.
European countries will get 300 points & Asian countries will get 25 points. You can easily get points just by referring people & doing offers. 
You can join from here.



3. SLIDEJOY 

(Earning Potential per month – $3-$10 or more)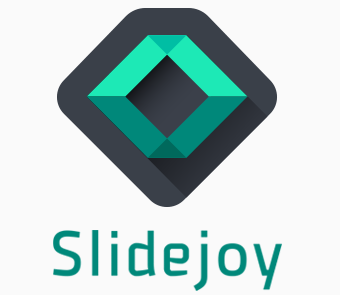 What if I told you that you can earn money just by unlocking your phone?
Slidejoy is considered one of the best legit money making apps that makes money in a unique way. You can literally make $10/month just by unlocking your phone. No seriously.
You can also increase your pay by doing surveys or any task that Slidejoy offers.
Slidejoy works on your lock screen & display ads on it. You do not have to engage with the ads and use the phone normally.
It doesn't mean that you can continuously unlock the screen and can expect more carats (points). Slidejoy can detect your activity if your unlocking abnormally and will give you fewer carats.
So, I advise you to use it normally as you usually do. This app gives you 2 ways to unlock the screen.
Swiping right will take you to the home screen.

Swiping left will let you engage with the ad.
You can also swipe up & down.
Swiping up will take you to all trending news.

Swiping down will take you to notification bar of Slidejoy.
Carats you earn on a particular day will appear in the app on the next day at 12 pm EST (9:30 pm Indian time). You need at least 2000 carats to cash it out. You can either opt for Paypal cash, gift cards or Topup.
Here 1000 carats = $1
You can see top-earning members of Slidejoy below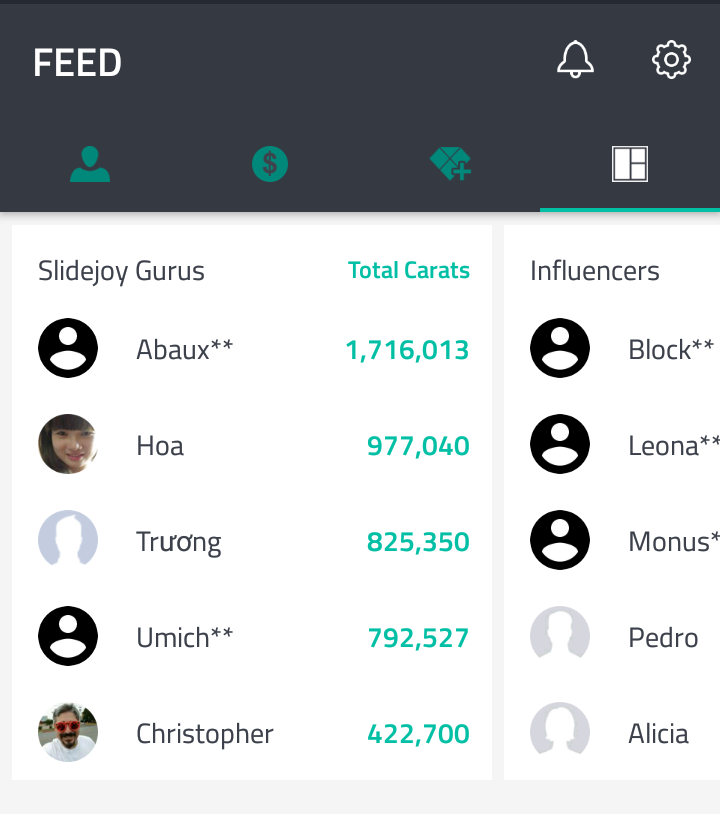 It also shows people who are currently cashing out.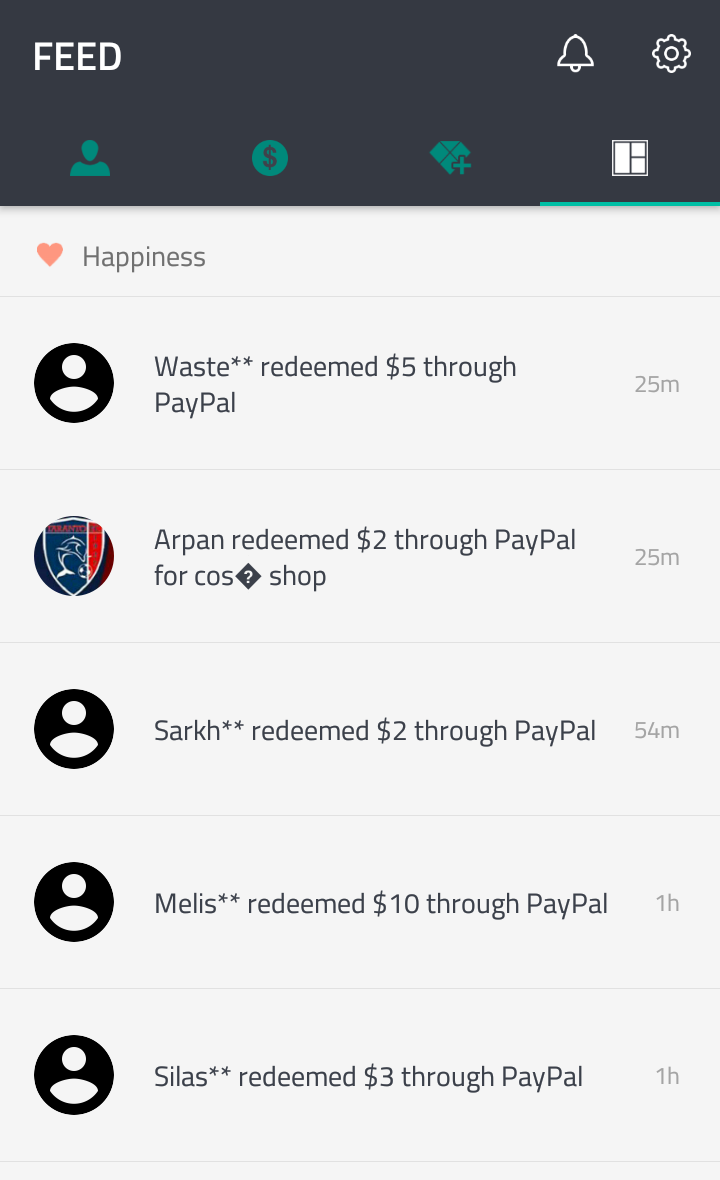 Along with this, you can also play games & do surveys to earn more carats. So, it is a great side money for literally doing nothing.
You can join from here.



WRAPPING UP – LEGIT MONEY MAKING APPS
So, these are my 3 legit money making apps that you can use to make some extra cash. If you are consistent with it, you can make an extra $100/month which is quite good as a pocket money.
Besides this, if you really want to make some good income. I would suggest you to start blogging because it is by far the best method to make money online.
If you like the information here, then don't forget to share this article. Thanks for reading. Cheers.
>>Read Next: Best Survey sites to make $100/month