When you click the links and ads on this blog, it helps me to pay the bills & keep this site free for you. Thanks for supporting me! For more info, read the Disclosure page.
It's no secret that apps and websites profit from your personal information. Whether it's your location, your phone's unique ID, or your email address, several companies and businesses can gain free access to this information via apps.
So, in a nutshell, you're giving away your browsing and geolocation data for free, which could otherwise be used to make extra money online.
That's right! There are several apps that will pay you for sharing data (not their passwords or other personal information). If you're comfortable doing this, here are 13 apps that pay you for data collection.
But before we get into the details, let's understand the whole scenario.
How Can You Get Paid For Your Data?
All you have to do is install certain apps on your mobile device and agree to their terms and conditions. 
Then, just use your phone normally and get paid for sharing your browsing activities, such as which websites you visit, products you're interested in, and other online activities.
Some apps will even pay for your geolocation, like which places you visited, where you had coffee, etc.
Though you won't make a fortune by installing them, you can still earn a few dollars per month for doing nothing.
Get Paid For Your Data: 12 Legit Apps
This list is not in any particular order, and each app comes from a legitimate company. Before using them, ensure you read their terms and conditions for better understanding.
1. Nielsen Computer & Mobile Panel
Nielsen, a company that used to track TV viewer behavior through telephone surveys, has now expanded its reach to computers and mobile devices via the Nielsen Computer & Mobile panel app.
When you install this app on your smartphone, it monitors your activity and compensates you. Nielsen assures all users that their personal information is safe because the app tracks data usage rather than who calls or texts.
With this app, you can easily earn $50 per year while also having a chance to win $10,000 in monthly sweepstakes draws.
Besides mobile, you can also download and install it on your computer, tablet, or e-reader.
2. MobileXpression
The MobileXpression app pays you for data collection about your internet usage.
When you install the app on your device, it will begin collecting data about your online habits. This means it will track the links you click, the pages you visit, and even the length of your phone calls.
Keeping it active for one week will give you a $5 gift card, and you can expect to receive an additional $5 gift card every few weeks as long as it is active on your device.
3. Honeygain
The Honeygain app allows you to earn money by sharing your internet connection with businesses via Honeygain's proxy network.
For this activity, you will earn one credit for every 10 MB you share, and a further $1 for every 10 GB.
Once you have enough money in your account, you can redeem it for PayPal cash, streaming platform subscriptions, or exclusive content in free-to-play video games.
They also have a new feature that allows users to share their internet connection for bandwidth-intensive content like images, videos, audio, heavy websites, IPTV, VoIP, and so on. Using this feature, you can add 10 credits every hour as long as it is active and running.
Furthermore, if you want to increase your earnings, you can install Honeygain on more devices.
According to Honeygain, their connection is secure and fully encrypted, making their app relatively safe to use. On top of that, they will also not be able to access your device's storage.
4. DataCoup
The DataCoup app pays up to $8 per month for anonymous access to your financial and social media accounts.
This includes data regarding Facebook, Twitter, and other social media accounts, as well as information on debit and credit card transactions. This data is then stripped of any personally identifiable information before being sold to advertisers.
The good thing about this app is that you have complete control over which data can be sold to whom. You can also link more accounts to earn more money.
When you have at least $5 in your account, you can redeem your earnings on your Visa or MasterCard debit card.
Please keep in mind that earnings are frozen once you reach a maximum balance of $25 in your account. If you want to keep earning money, you should redeem it at this point. 
Many users will be hesitant to use this app, but you may have already given such data access unknowingly. So, instead of giving it away for free, why not earn some money?
5. Embee Meter CX
Embee Meter CX is another app that pays you for data collection. It collects market research data from the websites you visit and apps you install by using the accessibility services.
When you install and activate this app, it will credit you with "Meter Points" every day just for using your phone normally.
Once you've reached the minimum payout, you can redeem your points for Paypal, gift cards, or mobile airtime (depending on the country).
All extracted data will be in compliance with their privacy policies. As a result, users who are hesitant to use this app can be easily and safely compensated.
6. Mobile Performance Meter
The Embee company, which also operates the Embee meter CX app, is behind the Mobile performance meter.
This app rewards you for using your phone, and you can continue to receive rewards as long as the app is active on your device.
To get started, simply install it, grant some permissions, and answer a few basic questions about yourself. Every day, you'll earn meter points for using your phone normally, which can be redeemed for gift cards from top brands.
The mobile performance meter collects metrics on network performance (speeds) and how users interact with their phones. This data is then sold to companies in order for them to understand mobile device trends.
Please note that they do not sell your private information and they won't spam you either. So, the app is pretty safe.
Furthermore, if you want to earn points even faster, you can use their Survey Booster Service to receive surveys and invite more people to earn bonus rewards.
7. Smart App
The Smart App is an excellent app for helping businesses and corporations to create a better digital world by sharing your insights and opinions.
It collects information about how you use your mobile devices, apps, and various services.
As long as the Smart app is installed on your device, it will pay you $5 every 30 days. You can also earn more rewards by participating in surveys.
If you want to win loyalty bonuses, it is recommended that you keep the app installed for more than three months. 
8. Panel App
Unlike the other apps mentioned, the Panel app focuses more on tracking your location rather than other user activities. It collects device data, including apps and location, for analytics and reporting.
Aside from that, you can earn extra bonus points by completing surveys, connecting your social networks, and referring friends.
Prizes include Amazon gift cards, VISA and Mastercard cash cards, and sweepstakes entries.
9. National Consumer Panel
The NCP app is a grocery shopping app that allows you to earn rewards simply by sharing information about the items you buy. This includes groceries, gas, prescriptions, and other items.
Simply scan the UPC barcodes of the items you purchase or tell them a little bit about the product (if there is no barcode) to earn the gift cards and other rewards.
In addition, you can earn more points by completing surveys and playing games as well. The collected points can be redeemed for gift cards, and the quarterly sweepstakes can payout up to $20,000 if you win.
10. Killi
The Killi app allows you to exchange your data for rewards.
Here, you have complete control over which data you wish to share. This means that you can choose which types of personal information you want to share with brands in exchange for money.
To begin, download the app and complete your profile information. Like survey companies, the more information you provide here, the better your chances of earning money.
Then, use the app to earn money by shopping, profile rewards, and sharing your location. Other ways to earn money include completing surveys and referring friends.
The minimum payout for Amazon gift cards is $5, and the minimum payout for PayPal cash is $10. As per the users, it is possible to earn up to $10 per week. 
11. Cocoon MDR
The Cocoon MDR app will compensate you for sharing your geolocation and browsing data. If you are a driver or travel frequently, this app is best for you because you can share a lot of geolocation data to get paid.
It works by creating a secure, encrypted connection to the Internet, ensuring that no one can view your browsing history while you're online.
This not only secures your privacy but also prevents companies from accessing your data. As a result, the only way they can access them is by buying them.
Cocoon is integrated with Google Search and Google Maps, allowing you to perform web searches and share your geolocation with ease.
Regarding earning, it has been seen that the average user can earn between $150 and $300 per year using this app.
12. SavvyConnect
SavvyConnect is a market research app that pays you to allow them to collect data while you browse the web and install mobile apps.
Simply install this app and use your phone normally to receive monthly rewards. You will also be given additional research opportunities with higher pay.
According to their website, they guarantee that your data will be safe and that your personal information will never be shared.
So, now tell me, which apps are you going to install on your smartphone? Please leave a comment below!
My Favorite Apps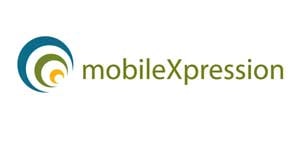 This app will pay you to do nothing. Just by installing and letting it learn about your online habits, you can earn AMAZING gift cards. The longer you leave it running, the more gifts you'll receive.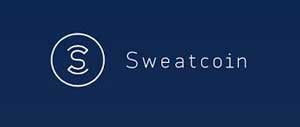 You can earn exciting rewards simply by walking. Install this app on your smartphone and start walking or running to earn rewards.
READ NEXT: