When you click the links and ads on this blog, it helps me to pay the bills & keep this site free for you. Thanks for supporting me! For more info, read the Disclosure page.
This post talks in-depth about how to start a profitable blog from scratch.
By the end of reading this article, you will exactly know how to start a blog that not only drives an engaged audience but also makes money on autopilot.
You will exactly know how to decide a profitable niche by a 6-step formula that not only helps you to gather blog post ideas but also let you know which topics to target to make money for the long run.
I will also show all the exact steps from choosing a domain name until monetizing your blog. Overall, I will cover all the topics required to start a profitable blog.
So, if you are new to blogging, then this article is your cup of tea.
What is a Blog?
A blog is a website that is frequently updated with content known as blog posts.
Blog posts are presented in reverse chronological order i.e. newer content appears first followed by previous content.
Why Start a Blog?
Frankly, there are many reasons you must start a blog & here are a few of them.
Make Money From Your Home: Yes, it's true. You can make money from your home but it doesn't mean that you have to stay in your home. Blogging gives you the flexibility to work from any part of the world as long as you have access to the internet. I am myself a full-time blogger and I love it because it has given me a lot of freedom & flexibility.
Gives Exposure To Any Business: With blogging, you have the power to give exposure to your business to a wider audience. This means you can target a larger audience at a very affordable price.
Build An Online Presence: With blogging, you can build a good online presence where you can share your story, help & encourage others & build a strong community.
Learn A Variety Of Skills:

A blogger overtimes develop a lot of skills such as content writing, graphic designing, online marketing, SEO & many more. It's a great way to develop multiple skills that you can use to make more money by offering your services or selling your own courses.
How Much Does a Blog Cost?
Well, starting a blog doesn't cost thousands of bucks. You can literally start a one with just a few dollars. If you follow this post, you can start a blog under $5/month.
Over time, when your blog grows, you can invest more to upgrade it.
Can I Start a Blog For Free?
Yes, you can definitely start a blog for free. But there are a few problems you will encounter like
Limited Features – Most of the free blogging platform offers basic features. This is great if you want to try out blogging, but when it grows, you realize that the current features aren't sufficient.
Monetization Limits – Starting with a free platform limits monetization unless you upgrade to a higher plan. Upgrading means you have to spend money on their paid plans, which kills the reason to start a blog for free.
No Consistency – When we pay for something, we care for it. The same goes for blogging. Creating a blog by investing money encourages you to be discipline & consistent, which is the key to success.
Restricted – A free blog makes you feel restricted. A good example is when you visit other blogs, you will notice some cool features and tools you might want to replicate. But sadly, a free platform has a limitation.
Migration Hectic – If you ever want to switch to a paid service (which surely you will do), then migrating from a free to a paid service is a heck lot of work. If you hire someone to do all the work for you, it may cost you hundreds of bucks.
What All The Requirements Needed to Start a Blog?
Domain Name – The URL address of your future blog (for example, lifezeazy.com).
Web Hosting – The hosting provider who will host your blog and store its data.
Blog Theme – A blog design layout
How to start a Blog?
Starting a blog may seem kinda daunting, but it is easy. If you have the basic knowledge about the web, then you can literally create your blog within 20 minutes. The following will help you start one.
Choose a Blogging niche
Create a Domain Name
Choose a Blogging Platform
Pick a Web Host
Install WordPress
Change Your Nameservers
Log in to Your WordPress Dashboard
Install a Blog Theme
STEP 1: Choose a Blogging Niche
Many bloggers choose any niche thinking it is profitable but end up quitting either getting bored or seeing no result.
Do you know why? Because.
They were more behind the money rather than interest.

They thought blogging is just about writing content, which actually is not.
Always remember, blogging is not a get rich quick scheme as it takes time and dedication. You need to have a proper roadmap to make your blog successful, which starts with choosing a niche.
A profitable niche should always be on your list, but most importantly, you should have an interest in it.
Selecting a niche just because it is making big bucks doesn't guarantee success if you have the least interest in it.
However, if you choose a niche you like and at the same time, it is profitable, that's the right one for you.
Here are some factors you should also consider while selecting a niche.
Does the niche have a lot of topics to discuss?

Does it have problems that people want to solve?

Are there any products to solve those problems?
These are the questions you need to ask while choosing a niche & if your selected one fulfills all of them, then you just found a great niche for yourself.
To make things easier, here is a profitable niche finding method that you can apply.
Following are some popular profitable niches you can have a look at
Food –

 Ex. dishingupthedirt.com

Health & Fitness –

 Ex. www.muscleandfitness.com

Lifestyle –

 Ex. cupofjo.com

Beauty & Fashion –

 Ex. www.lovebrownsugar.com

How to make money –

 My blog

Personal Finance –

 Ex. www.dollarsprout.com

Personal Development –

 Ex. www.artofmanliness.com
STEP 2: Create a Domain Name
After you have chosen a niche, it's time to pick up a domain name.
A domain name is nothing but the URL address of your blog that people will type to reach out to your blog.
You can use any name that depicts your niche. To make things easier, follow the below tips to find a great domain name for your blog.
Try to include your niche name in your domain name as it is good for SEO. For example, smartpassiveincome.com is a blog about making an income through online marketing

Try to make your domain name short so that there will be less chance for misspelling if anyone wants to visit.

Go for a .com domain extension.

If possible, avoid hyphens & numbers in your domain name.

Check all the social media platforms to see whether the chosen domain name is available for creating handles. This is great for branding.
Once you know what will be your domain name, visit GoDaddy or Namecheap to secure one if it is available. In case, if it is unavailable, try something else.
You can check out this step-by-step guide for purchasing a domain name from GoDaddy.
To save some money, you can check the price of your preferred domain on both websites to see which one is selling for cheap. Also, look out for coupon codes to get a discount price.
STEP 3: Choose a Blogging Platform
A blogging platform is a service that gives all the tools for the creation of web pages for publishing your content.
There are many free blogging platforms available such as Wix, Blogspot, Weebly, Squarespace, WordPress.
Each & every one of them has a good & bad side. But, the one used by most of the bloggers is WordPress because it is flexible, easy to use & has a large community.
WordPress sites get ranked better on search engines like Google & that is why I always prefer to go with WordPress.
But there are two types of WordPress available and you should know the difference between them.
WordPress.com
WordPress.org
WordPress.com
WordPress.com takes care of all the hosting for you. You don't have to download software, pay for hosting, or manage a web server.

You will get basic website functionality with a free plan, and you can pay for more features.

It offers a sub-domain of WordPress.com. For example, mysitename.wordpress.com. However, you can get a custom domain name with a paid plan.
WordPress.org
WordPress.org is self-hosted, which means you host your blog using a web host such as A2 Hosting, Siteground.

You'll get the free WordPress software that you can download and install on your web server.

You can also use your own custom domain for your blog's URL. For example, mysitename.com.
If you are serious about blogging & want to turn it into a full-time business, go for WordPress.org and that's what I will use in this guide.
STEP 4: Pick a Web Host
Choosing a good web host is the most important part when starting your blog.
There are many web hosts available that promise many things but falls short.
If you are really cautious about ranking your content on Google & delivering a user-friendly experience, ensure to stay away from cheap web hosts with bad loading speed.
Moreover, you will also face a lot of downtimes, which is not good for blogging.
Many reports recommend that staying away from Web host owned by EIG (Endurance International Group) is good. Yes, Bluehost, HostGator, and many others come under them.
That is why I always go for a trusted web host that offers good loading speed and good customer support.
Personally, I use A2 Hosting because they're not owned by EIG, provide good uptime, and have a very affordable plan. (If you are on a tight budget).
Choosing a good web host is the most important part when starting your blog.
There are many web hosts available that promise many things but falls short.
If you are really cautious about ranking your content on Google & delivering a user-friendly experience, ensure to stay away from cheap web hosts with bad loading speed.
Moreover, you will also face a lot of downtimes, which is not good for blogging.
Many reports recommend that staying away from Web host owned by EIG (Endurance International Group) is good. Yes, Bluehost, HostGator, and many others come under them.
That is why I always go for a trusted web host that offers good loading speed and good customer support.
Personally, I use A2 Hosting because they are not owned by EIG & they provide good uptime and have a very affordable plan. (If you are on a tight budget).
Great Customer Support
A few times my site went down because of full memory usage.
Though it was my fault (a plugin caused it), I thought that the web host was causing the problem.
So, when I did a live chat with them, they properly guided me, and thus, I was finally able to solve the problem easily.
I love how friendly they are and supportive that built my trust in them.
Also, if your problem is severe, they will themselves create a ticket for you and a senior will reach out to you in a couple of hours.
Overall, I am satisfied with their 24/7 service as a customer.
Anytime Money-Back Guarantee
The best feature that puts a lot of confidence in them is the prorated refund.
A2 Hosting provides a prorated refund on your plans. This means you will get a refund on your unused months if you plan to cancel their service.
For example, if you are using a one-year plan & want to get a refund after 5 months, they will happily refund you for the rest 7 months.
If you want to get a full refund, you can cancel your plan within 30 days from the date of purchase.
Additionally, here are some more benefits you get with A2 Hosting.
Free SSL certificate (Change http to HTTPs great for security)
Unlimited SSD Space & Transfer
Free & Easy Site Migration
Speed Optimized WordPress
Step A: Choose a Plan
Click here to land on the below page where you need to select shared hosting.
If you only want to use the web host for a single site, then the Lite plan will be the most suitable one.
However, Swift & Turbo are most suitable for bloggers who have a bigger blog with good traffic or have multiple blogs.
Also, you can change your currency as per your country. For example, If I want to pay in Indian Rupee, I can change it as shown below.
After clicking, you can see the prices have changed to Indian Rupees.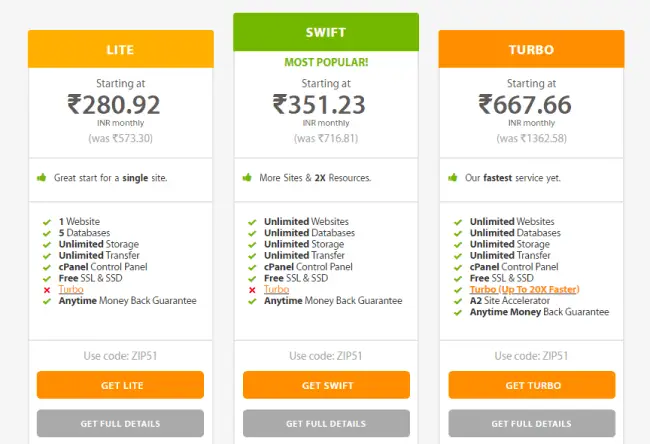 So, choose whichever plan is suitable for you & click on the "Get" button which in my case is Lite.
Step B: Use Your Existing Domain
In the next step, enter your domain name which you bought earlier.
For this, choose the 3rd option i.e. "I will use my existing domain and update my nameservers" & then enter your domain name.
Step C: Review & Complete
After entering your domain name, on the next page, you can choose extra options.
1. Billing Cycle
First is the billing cycle where you have the option to choose from 1, 12, 24 & 36 months.
Remember, the higher the billing cycle you choose, the bigger the discount will apply. So choose accordingly.
Once your cycle is completed, you have to pay the regular price. So buy the web host for at least 12 months.
2. Server Location
The server location is the data center location of your web host. It's recommended that you should choose a nearby location where your target audience lives.
For example, if you are targeting the Indian audience, then Singapore (Asia/India) will be the best option.
3. Turbo Boost
Turbo boost enhances your site speed & sadly, you have to pay for this feature. It's not necessary right now so you can select none.
4. SSL Certificate
SSL certificate provides privacy, critical security, and data integrity for both your blog and your personal information.
Gladly, A2 Hosting provides a free SSL certificate that you can get by choosing the "Let's Encrypt SSL" option.
5. Dedicated IP
Currently, it's not required so you can ignore it.
6. DropSuite Offsite Backups
Sadly, it's a paid feature that lets you create automatic backups for your blog. You can either choose this feature or better install a free plugin like Updraft that also does the same work.
Personally, I use Updraft for backing up my data every Sunday on my Dropbox account.
7. Barracuda Spam Firewall 
Barracuda Spam firewall blocks malicious & junk emails with smart anti-spam protection. You can either choose it or you can install plugins like All in One security which does the same work.
8. A2 Website Builder
A free feature that provides a readymade template to add & publish your content.
9. Railgun
Railgun is a website performance solution created by Cloudflare that significantly speeds up the delivery of your non-cached web pages. You can either choose (paid feature) or ignore it.
10. Cloudflare Plan Basic Monthly
It's not required because Cloudflare offers a free plan that is more than enough for a single blog. So, instead of choosing this, I suggest you sign up for Cloudflare.
11. Auto-Install Application
This is an optional feature that lets you install WordPress beforehand. If you choose not to select it, you can manually visit your Cpanel to install it.
12. Review
The last step involves reviewing everything so you can finally buy the web host.
Step 5: Install WordPress
If you have ignored installing WordPress in the previous step, don't worry you can do it now using Cpanel.
Once you have purchased your web host, you will get an email with all the details related to your web host along with Cpanel login info.
Use the info, log in to your Cpanel account & find WordPress option under Softaculous Apps Installer.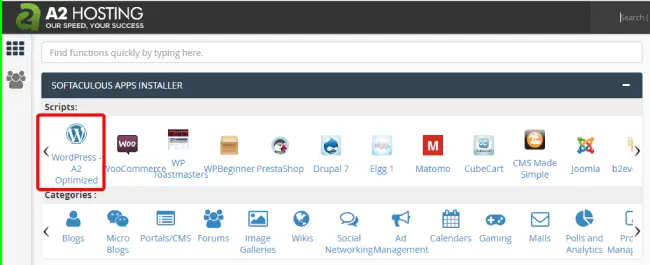 Click on it to move to the next page where you have to fill some details like your blog name, slogan, admin username, password, etc to install it.
Ensure to note down your username and password that will be always used for log in to your WordPress dashboard.
After installation, ensure to note down your administrative URL which will take you to your WordPress login page.
Step 6: Change Your Nameservers
The nameservers are provided by web hosts and you need to replace it with your domain provider nameservers.
If you don't replace it, your blog won't be seen on the web. So, to change them, login to your domain website (in my case, it's GoDaddy) & click on DNS.
On the next page, you will find the Nameserver option. Click the "change" option and replace your GoDaddy's nameserver with the A2 Hosting nameserver. Once done, save it. Then wait for a few hours to see your blog live.
Step 7: Log in to Your WordPress Dashboard
After following all the previous steps, you need to log in to your WordPress dashboard.
To do this, visit your administrative URL & enter your administrative username and password. That's it. You will be logged in to your WordPress dashboard.
Step 8: Install a Blog Theme
Want to make your blog eye-catching & user-friendly? Then you have to install a WordPress theme.
If you head to the themes section by navigating to your Appearance tab in your dashboard, you can browse thousands of free themes.
Free themes are great for getting started, but they lack proper customization. There are many features you should look for in a theme that free themes lack.
However, you can fill that space by installing plugins, but a lot of plugins make your blog slow.
That's the reason I always prefer a paid theme for having the following features.
SEO friendly

Clean codes

Fast loading

Offers related post features

Simple yet effective design layout

Mobile Responsive (most important)
I am using GeneratePress Premium theme which is a light-weight theme with all the following features.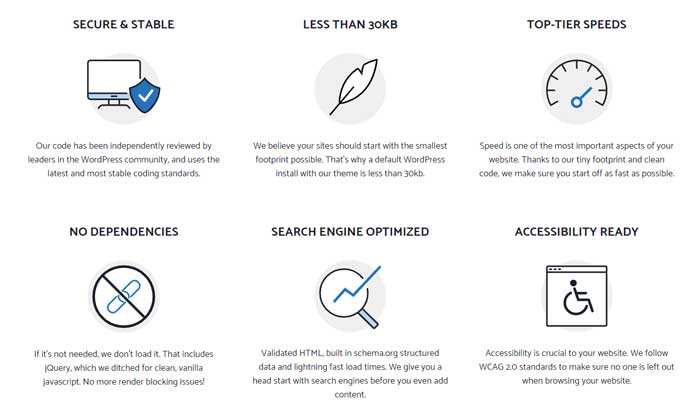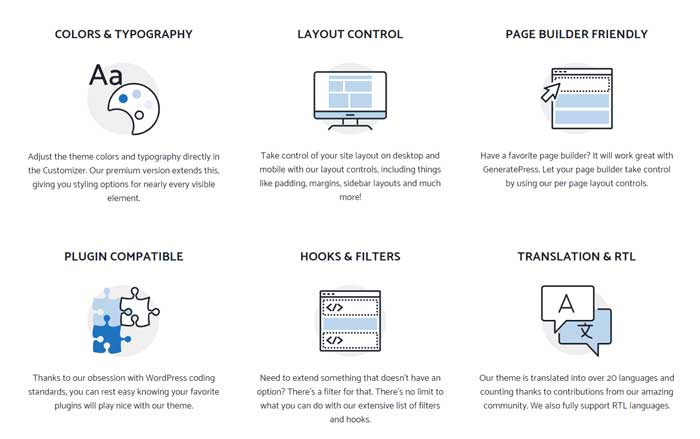 They also offer a free version with limited features great for starters. Over time, when you start making money, you can upgrade it to its premium version that offers a lot of customization options.
How to Install a Theme
To install any theme on WordPress, go to Appearance > Themes & click on "Add New" at the top.
Choose your preferred them & install it.
If you have a premium theme, then you can find an "upload button" at the top. Click it and upload your premium theme & then install it.
That's all you need to do.
Step 9: How To Make Money From Your Blog
Having a blog gives you the opportunity to make money from several monetization methods.
Though implementing ads and selling affiliate products are the most common ways, there are other monetization methods you should know.
That's the beauty of having a blog because there is no limit to earning. If you are smart & hardworking, you can even become rich by growing your online blog.
So, don't you want to know those methods? Well, you can check out the blog monetization methods from here.
Step 10: How To Drive Traffic To Your Blog
This is the most important step, which makes a blog successful.
No matter how good your content is, how great your site design is, if there is no traffic then all your hard work will go in vain.
As a new site, it's quite difficult to drive traffic to your blog because first, you are new to this blogosphere. Second, nobody has heard about you & your blog.
So starting a blog from scratch is hard work, but slowly you will definitely see the progress.
I would recommend that instead of targeting every traffic source like social media sites, it's better to choose one and work on it.
That's how you can see a better result instead of doing everything at the same time.
In my opinion, Pinterest is the best traffic source beating Facebook, Twitter, and whatnot.
If you know how to use Pinterest, you can start driving hundreds of people in your blog within a month.
Also, you can try Quora, which is another great source of traffic.
I have already written a couple of posts on blog traffic that you can check out down below.
Becoming a Blogger Course
If you're looking for an E-course that teaches A-Z about blogging, then you can check out Becoming a Blogger course. 
Over to You
Starting a profitable blog definitely takes a lot of work, but it definitely pays well in the long run.
Blogging requires dedication and patience. If you are ready to invest your time and effort into your blog, you will definitely taste success.
Also, never ever give up on your blog because you may never know when you start making money.
I hope these words will surely motivate you in your blogging journey. Cheers.