Disclosure: This post contains affiliate links. If you buy or sign-up through one of those links, you won't pay a penny more but we'll get a small commission that helps us in running this blog. Read the Disclosure page.
Have you ever considered earning money by watching videos?
Now, you might think that is it really possible to make some bucks just by watching videos?
Well, it is possible!
There are many apps and websites online that pay you for this activity.
Even though you won't make a huge chunk of money, still it's free money & who doesn't like it?
That is why, if you really want to explore these apps & websites, then here is a list of ten of them that actually pays.
How to Earn Money by Watching Videos?
Don't rely on only one program because, at the end of the month, you'll make only a few dollars.

Register with at least 3 programs or even more so that you can make some good money combine.

Invest at least 30 minutes daily on these websites so that you can stay on track. You can use these websites while watching TV or listening to songs.
How to Get Paid to Watch Videos?
So, here is my list of 10 websites/apps you can try to watch videos for money. All of them are legit and have paid many of its members.
1. VeeU App
VeeU is a funny video community where you can earn money by watching funny videos, playing games & uploading your own videos.
Its interface looks similar to Instagram where you can watch unlimited videos without any restriction.
For each video you watch, you make 5-10 coins which increase as you upgrade to a new level.
Once you've collected 1,50,000 coins, you can redeem them for a $15 PayPal cash or Amazon gift card.
As a new user, if you signup using a referral link or a referral code, you can make 5000 points right off the bat. For this purpose, you can use my referral code CZNE1I.
In case, you don't receive any coins? Ensure to send an email mentioning the referral code to the VeeU team. They'll definitely credit those coins.
You can also refer new users to make an extra 2000 coins if they signup using your code and watch videos for at least 3 minutes.
At last, I will say this is the best & enjoyable app on this list and you must definitely try it.
2. Swagbucks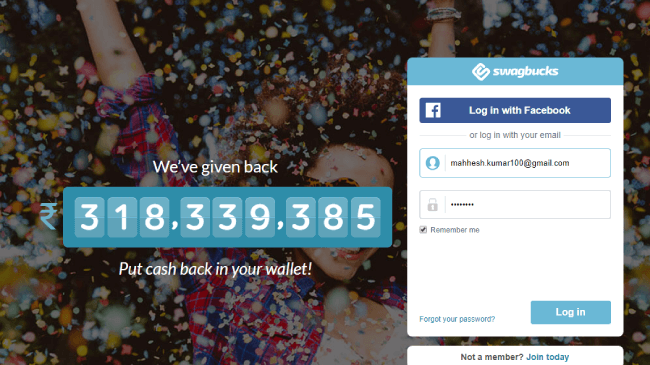 Swagbucks is one of the most popular programs that reward for doing online activities such as taking surveys, watching videos, taking quizzes, shopping online & much more.
For completing each task, you get Swagbucks coins (SB) that get added to your account.
Out of all the activities, watching videos is the easy one to earn SB.
However, you can't rely on watching one video because to collect at least 1-6 SB, you need to watch multiple videos that can go up to 20.
Once you've collected at least 700 SB, you can redeem it for a $5 PayPal cash.
To get a $5 bonus, you can sign-up from here which will get added once you've collected 2500 SB.
Related Post –
3. GrabPoints
GrabPoints is yet another program from where you can make money watching videos, taking up surveys, completing offers & downloading apps.
For each task you complete, they will credit you with points. However, out of all these tasks, watching videos is the easiest one.
For each video you watch, you can earn from 5 to 20 points. Once you reach 3000 points, you can redeem it for $3 in PayPal cash & gift cards.
Additionally, you can refer other users to earn 100-500 points per referral.
If you're a new user, then you can earn a bonus of 500 points by entering my referral code XFUDZT.
4. Inbox Dollars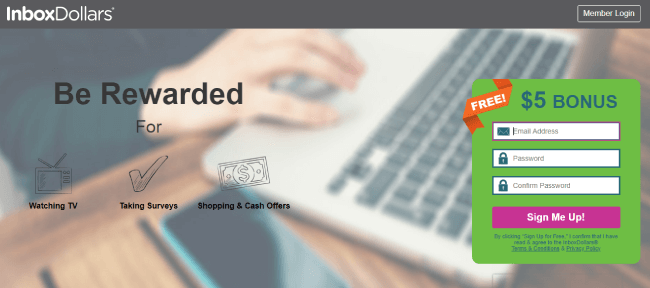 Inbox Dollar is one of the best alternatives to Swagbucks where you can earn by watching videos.
Apart from this, you can also make money by completing online surveys, doing a web search, playing online games, opening sponsored emails, or signing up for promotional offers.
When you register with Inbox Dollar using a referral link, you will receive a $5 bonus that gets added to your account automatically.
If you belong to the US, then click here to join to receive your $5 bonus. However, if you belong to the UK, then click here to receive your £1 on sign-up.
Once you have collected at least $30 in your account, you can redeem it for either cash or prizes.
5. Perk TV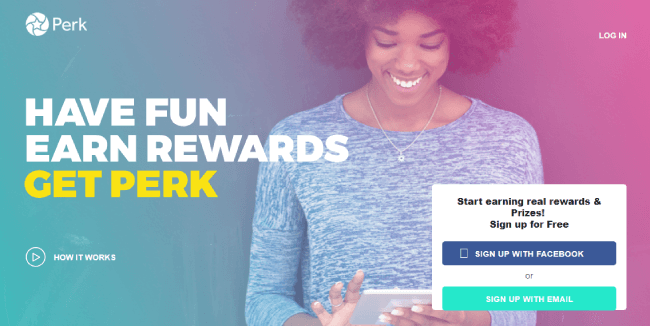 Perk TV is another fun app that pays you to watch videos such as
App trailers
Movie trailers
Popular videos
For doing this activity, you will receive Perk points used to redeem for cash & gift cards.
Additionally, you can also earn Perk Tokens that can get redeemed to enter sweepstakes.
To get a bonus of 50 Perk points, you can sign-up from here & enter 24c20f80 as the referral code
As of now, you can run this app on a maximum of 5 devices with the same account to make more money. However, there's a limit to only 1 account per household.
6. Watch YouTube Videos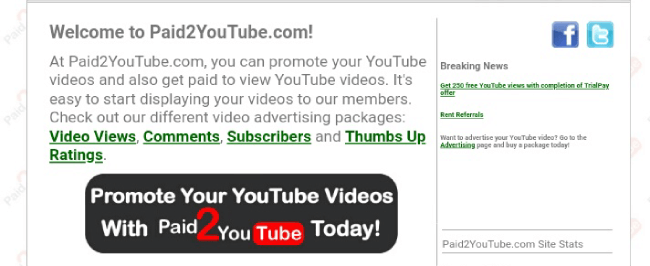 What if I say you can get paid to watch YouTube videos?
I know it sounds kinda strange, but it's definitely possible if you use Paid2Youtube.com.
Here all you need to do is register with their program to receive videos in your dashboard.
For viewing those videos, you will get $0.005.
However, while watching, if you drop a comment, give it a rating or subscribe to their channel, you'll receive $0.10, $0.01 & $0.15.
Confused? here is the quick breakdown
View the video = $0.005
Comment on the video = $0.10
Rate the video = $0.01
Subscribe the channel = $0.15
To redeem for PayPal cash, you need at least $10 in your account.
7. Netflix Tagger
I have heard many questions like "Can you get paid to watch movies?"
Well, Netflix can surely make it happen.
It is one of the most popular video subscription streaming services on the internet.
Being on the top, they have a lot of videos needed to be categorized so they can recommend it to their subscribers.
To make things easier, they hire "Taggers" whose job is to watch 5-10 movies per week & arrange them into their respective categories.
Though this job is not always open, still you can keep checking their job board to see any open vacancy.
This job will require you to work for 15-20 hrs a week. So, if you enjoy watching Netflix videos, then this job will be perfect for you.
8. Viggle
Viggle is another app powered by Perk that can help you earn money by watching your favorite TV shows.
Once you sign-up, you can check into your favorite shows or movies on TV or while streaming which gives you perk points. Normally for every minute you watch, you earn 1 perk point.
However, there are some bonus shows which gives you even more points.
Apart from this, you can also interact with in-show games and engage with your friends to earn extra points that can get redeemed for cash, gift cards & prizes.
9. QuickRewards
If you live in the UK, US, or Canada, then you can surely join QuickRewards to earn some cash & gift cards.
In QuickRewards, you can earn points by watching videos, taking surveys, shopping online (get 25% cashback), doing offers & playing games.
The best thing about this program is that there is no minimum amount for PayPal cash out.
So, even if you earn $1, you can redeem it for cash which gets credited within 72 hours.
For gift cards, you need to have at least $5 in your account.
10. App Trailers
App trailers are like Perk TV which is a mobile advertising platform where anyone can earn PayPal money by watching videos.
In this app, videos basically fall in the funny, DIY, Celebrity news categories.
For each video you watch, they will credit your account with 5-10 perk points. Videos are usually 30-60 seconds or even 4 minutes long.
Apart from this, you can also play daily quizzes, install apps & games trivia to earn more points.
Once you gain enough points, you can redeem it for PayPal cash or gift cards.
Wrapping Up
So, these are my 10 recommended websites/Apps from where you can earn money by watching videos.
Though you won't be rich using these programs, it will surely add some extra dollars every month which you can use to pay your bills.
If you ask what's my favorite? then it will be VeeU app because it's just like using Instagram.
There are a lot of videos in this app which gives you enough opportunity to earn coins.
Apart from this, Swagbucks, Inbox Dollar & GrabPoints are also on my recommended list.
So, that's pretty much. If you liked this article, then don't forget to share & pin it.
Read Next: