This post contains affiliate links. For more info, you can read my
Disclosure
page.
One of the best ways to use your spare time this year is to learn a new skill.
You know, I always try to learn new skills as a hobby.
I don't know if you too feel the same or not. But if you do, then you are in the right place.
Over time, I have developed new skills such as
Music production
Drawing
Blogging
Affiliate Marketing
Photo editing with Adobe Photoshop
I don't strive to be professional in each one of them, but I make sure that I am good at it so that I can teach others the same.
I know you aren't interested in knowing about me. But I just want to say that life is short, so try to make it more meaningful.
When you have the power of the internet, you can literally learn anything from the comfort of your home.
If you love to learn about editing photos, but don't know how to use Photoshop, then go & learn it. Who knows you can offer the same photo editing service to others in exchange for money.
I mean there are plenty of resources available online that can teach you anything free of cost.
This is the reason why I planned to write this article. Here, I will introduce 17 cool & useful skills that you can learn online for free.
All the courses are from Skillshare which is a great site to explore video courses.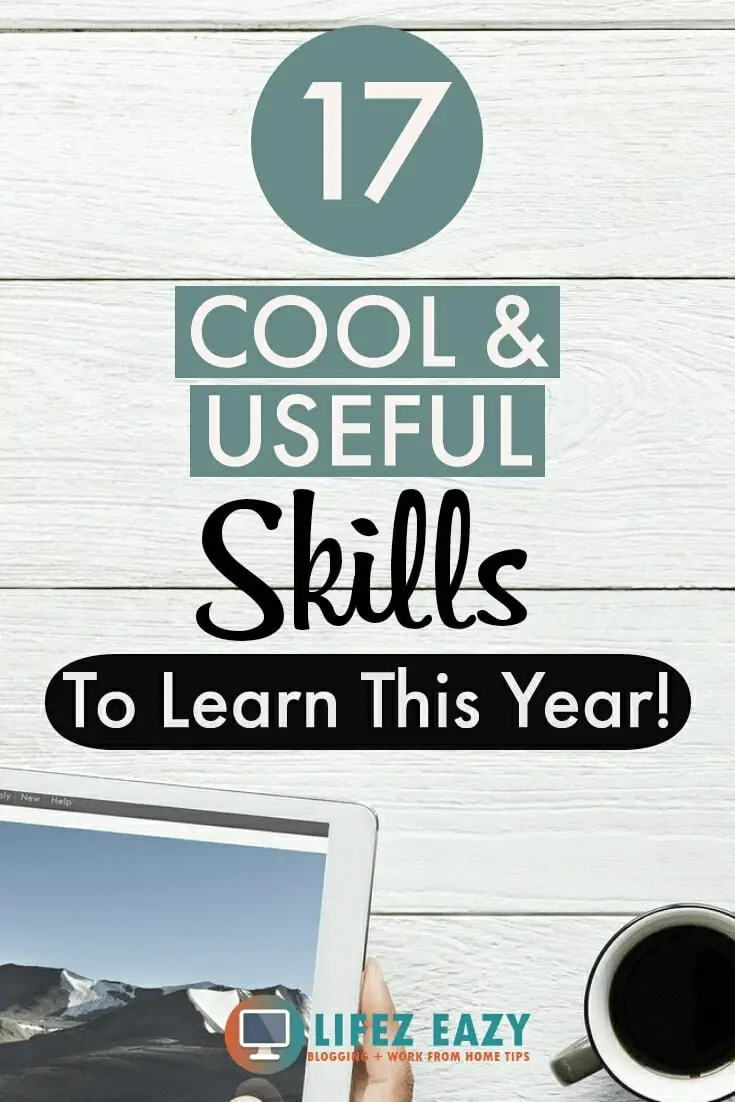 What To Do After Learning A Skill?
Learning new skills can be both rewarding and fun.
You can do a lot of things after getting smooth on a specific skill.
Firstly, you can start a YouTube channel where you can show your expertise through videos & make money at the same time through monetizing your channel.
Secondly, you can offer your service through Fiverr & Upwork where people will pay for your service.
Thirdly, you can offer your service by starting a website. There are plenty of things you can do after learning a skill which can even make you rich if you implement it smartly.
Read More:
>7 Secret websites to learn anything online for free
>10 Best Educational Website for Kids &Students
17 Best Skills to Learn this Year
All the courses are from Skillshare.
If you want to know how to access all of them for free? then keep on reading till the end.
1. Learn Adobe After Effects CC 2019 For Beginners
Course Duration: 3 hours 5 minutes
Creator: Jordy Vandeput
This course is dedicated to those people who badly want to learn Adobe After Effects.
You must have seen various videos on the internet where people are doing amazing video tricks. People making themselves invisible, flying or doing stuff which you see in Marvel movies.
If you go and watch Zac King's Instagram videos, you'll exactly know what am I talking about.
So, if you are interested in making similar kinds of videos, then learning Adobe After Effects will be the best choice.
If you enroll in this class, you'll learn all the following things:
The user interface and functionalities of the most important panels
How to do masking and compositing
Blending and working with stock visuals
Tracking (Mask, Motion, and Camera)
All about Text and Shapes
Animations and motion design
Generated Visual Effects
So, give it a shot and see if you can attract more followers on Instagram by making similar videos.
2. DSLR Filmmaking From Beginner To PRO
Course Duration: 1 hour 30 minutes
Creator: Jordy Vandeput
If you are a YouTuber or passionate about filmmaking, then definitely you should enroll in this class.
This course is produced by media training Cinecom.net and hosted by filmmaker and Youtuber Jordy Vandeput.
It will teach you how to use a DSLR in full manual mode so that you can have more creative freedom.
Along with that, you'll get to learn the essentials of visual storytelling with composition, motion & lightning.
You are going to learn the exact techniques that a professional filmmaker uses.
So, if you are someone who wants to be a filmmaker or wants to do filmmaking as a hobby, then this is definitely your cup of tea.
3. Easy Pencil Portrait
Course Duration: 23 minute
Creator: Sharon Mapuvire
Have you always loved the pencil portrait?
Do you ever think that you too want to draw such sketches?
Well, guess what, this course will exactly teach you the same.
You'll get to learn how to draw a face i.e. Eyes, nose, hair and all the facial feature. All the steps are broken down into easy & understandable language.
You'll become familiar with shading and face proportion techniques which are essential to draw a perfect face.
So, if you really want to master the art of making a portrait, then this course is definitely for you.
4. Beginners Guide To Mastering Photoshop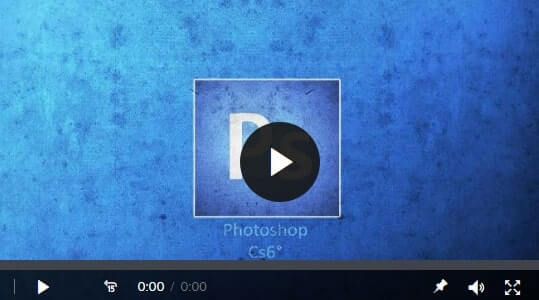 Course Duration: 7 hours 30 minutes
Creator: Michael Lemma
Do you always want to learn Photoshop so that you can make great edits? I am sure, you do.
If you check Fiverr, there are many freelancers who are offering the same editing service and making at least $100-$500 per month.
So, if you enroll in this class, you'll learn real-world techniques, tricks, and tips, that can be used to advance your knowledge of Photoshop.
You can apply all the knowledge into your work, improve your workload, or even start a portfolio. Within 1-2 weeks, you'll start making cool works after going through this course.
5. Master the Basics of Adobe Illustrator to Create Awesome Illustrations
Course Duration: 2 hours 23 minutes
Creator: Julian Burford
This course is all about the illustrations using Adobe Illustrator.
You get to learn how to make realistic illustrations using a few basic tools and simple techniques.
In this course, you will learn:
How to sketch using the Blob Brush tool from the first layout sketch to the final sketch in color.
How to trace your sketch using the Pen Tool.
How the Pen Tool works and how you can use it to trace your sketch fast and efficient.
How to color your illustration realistically and use the gradient to give it an extra level of depth.
How to give a finishing touch to your illustration
You will be able to create the exact type of illustration as shown below.
6. Music Producer Masterclass (Make Electronic Music With FL Studio)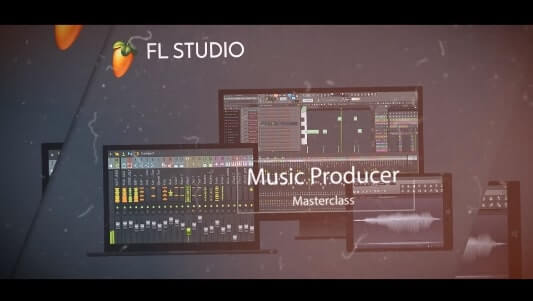 Course Duration: 4 hours 30 minutes
Creator: Chester Sky
Have you attended any electronic music festivals?
Did you ever feel to create your own electronic music?
If yes, then this course will teach you the same using FL Studio.
If you are someone who wants to become a music producer or wants to produce music as a hobby, then the first thing you must know is a music production software like FL Studio.
Well, I used to produce music myself some 2 years ago and after starting this blog, I stopped producing it.
You can listen to my sample music here.
Anyways, in this course, you will learn:
How to use FL Studio
Understand music envelopes and how to learn any instrument plugin quickly
Create vocal chopping effects like the musician Skrillex
Add amazing effects to your voice using vocalizers
Create Dubstep growls
Pitch correct vocals
Layer with backing vocals and instruments
Fully appreciate compression and when to use it
EQ your music like the pros
Add a side chain compression to balance kick drums with your bass melody
And much, much more…
7. Travel Photography: Seeing, Shooting, and Editing
Course Duration: 1 hour 13 minutes
Creator: Dan Rubin
If you like traveling or visiting any new city, then you have definitely captured all the beautiful moments.
Because photos tell a lot of stories about us & it's a great way to keep your memories alive.
However, many of us are not good photographers who can take beautiful clicks.
That is why, if you are interested in photography, then you need to check out this course.
Why? Because…
You will learn 5 favorite photo styles and editing tips — plus hints for iPhone, DSLR, and film cameras alike.
You get to know:
How to think like a travel photographer?
Choosing the right camera for the job
Must-Have Accessories
Basic Editing Apps
How to take photos that tell your story?
8. User Experience Design Essentials – Adobe XD UI UX Design
Course Duration: 10 hours 56 minutes
Creator: Daniel Scott
Enroll in this class and learn Adobe XD.
Adobe XD is a fantastic design tool, used by industry professionals to produce high quality & functional mock-ups.
This video course is aimed at people who are interested in UI/UX Design. It will take you from the very beginning and work all the way through, step by step.
If you already have some UI/UX Design experience, then this course will definitely increase your knowledge more.
9. Copywriting For Beginners: How To Write Web Copy That Sells Without Being Cheesy
Course Duration: 1 hour 2 minutes
Creator: Jesse Forrest
If you are a writer or a blogger who is struggling to write web copy that sells, then this course will teach you a lot of stuff.
You'll discover how to write web copy that can sell products and services (even if you're a total beginner).
This class is for beginners, experienced writers and anyone who wants to learn the basic principles of writing for the web.
If you are weak at the following topics, then you must definitely enroll in this course.
Copywriting 101
How To Write Headlines
Read Your Audiences Minds
Speak Their Language
Stand Out with Competitive Advantages
Content Writing VS Copywriting
Turn Boring Features into Irresistible Benefits
3 Ways to Overcome Writers Block
10. Bookkeeping for Freelancers: How to Handle Your Finances
Course Duration: 38 minutes
Creator: Emily Simcox
If you don't know how to manage a business's revenue and expenses, then in this course, you will learn bookkeeping and what are the tools needed to control your finances.
Whether you're a freelancer or a small business owner who is getting ready to invoice his/her businesses spending and expenses, this class will definitely teach you a lot.
You'll get to learn about different tools that will help you streamline your finances and optimize your bookkeeping.
Apart from this, you'll also learn:
How to choose the right bookkeeping method for your business
Easily categorize and track your expenses
Stay organized throughout the year
11. Microsoft Excel: Top 50 Formulas in 50 Minutes! And Much More!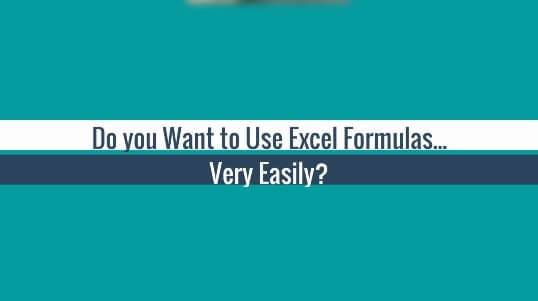 Course Duration: 4 hours 39 minutes
Creator: Bryan Hong
Are you an average user of Microsoft Excel?
Do you only know the basic tables and calculations?
Want to learn more stuff about excel that will surely benefit you if your work revolves around it?
Then, you must definitely join this course that will teach you the top 50 formulas in just 50 minutes.
If you're someone who use Microsoft Excel for business or personal related projects to do important tasks, text processing, or calculations on a daily basis, then this course will provide you a lot of value.
Not only this, but you will also get to learn a lot of stuff which you can use in your day to day excel life.
This includes:
Text formulas
Mathematical formulas
Date & Time formulas
Financial formulas
Informational formulas
Charts
Advanced Charts
Excel Power Query
12. Stock Trading Simplified: The Complete Guide for Beginners!
Course Duration: 1 hour 36 minutes
Creator: Nayem khan
If you want to learn how to make money in the stock market by trading stocks, then you can enroll in this class.
You will get to learn the techniques and strategies you need to know, to secure profits, and reduce loss.
In this course, you will learn the entire learning process of trading stocks from basic to advanced level concepts.
You will also learn the actual stock trading techniques & strategies that you can use to make money.
13. Building Your Freelance Business: From First Steps to Getting Paid
Course Duration: 33 minutes
Creator: Oliver Ginsburg
If you're new to freelance or have some years of experience, then this is a perfect class for you.
Here, you'll learn essential tips and tricks that are needed to run your freelance business.
This course is great if you want to know the tips, tool, and techniques that will skyrocket your freelance business.
It includes:
How to choose a business entity and a name?
How to write legally binding contracts?
How & when to find professional help?
Pricing your work and getting paid
Expenses & write-offs
Paying your taxes
14. Python 3: A Beginners Guide to Python Programming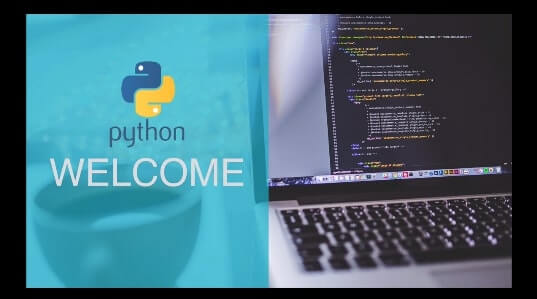 Course Duration: 7 hours 22 minutes
Creator: Tony Staunton
Want to learn Python?
Then, enroll in this course where you'll learn all about the stuff related to the Python programming language.
You know that Python language is used in many web apps & data analysis.
It is one of the simplest programming languages to learn & recently, Google is also investing on the same.
If you don't know, Pinterest & Instagram also uses Python.
So, pretty much, it has a huge demand and you won't regret it learning.
This is a step-by-step guide where you will learn:
Variables
Strings'
Number
Comments
List
User input
Conditional tests
Dictionaries & much more
15. How to Make Android Apps with No Programming Experience
Course Duration: 1 hour 30 minutes
Creator: Philipp Muellauer
Have you ever thought of making your own Android app?
I know, it can be pretty daunting to know that app creation can be tough.
However, if you enroll in this class, then you can start creating your own Android app with no programming experience.
This course is created by London App Brewery who have trained several people.
So, with this course, you'll learn all the fundamental steps involved in app creation and then, you can use this knowledge to create your own apps or apps for others.
If you allow Google ads on your apps, you can also start making money online.
16. Knife Skills: A Mini Class to Chop Like a Chef
Course Duration: 12 minutes
Creator: Chef Elana Karp
This is a short course where you'll learn how to use a knife to chop like a chef.
You'll learn 4 essential cuts and gain fundamental skills in the kitchen that will help you to prepare your meals faster.
You will be able to chop vegetables more smoothly, which makes your chopping work more enjoyable.
Along with this, you also learn:
Basic cuts for everyday ingredients
Fun hacks to enjoy your time in the kitchen
Great tips on selecting and safely using your knives
17. Learn to Solve the Rubik's Cube the Easiest Way (CFOP Tutorial)
Course Duration: 33 minutes
Creator: Mike Boyd
If you suck at solving the Rubik's cube, then you should definitely need to learn the CFOP method illustrated in this course.
CFOP stands for Cross, F2l (First Two Layers), Orientation and Permutation of the Last Layer. This is also known as the Fridrich method.
Using this method, you will be able to solve the cube in no time.
You'll get to know all the algorithms and methods which is essential in solving the Rubik's cube. So what are you waiting for?
Go and start learning.
The answer is Yes & No.
If you want a membership that gives full access to any course, then definitely you have to pay a few bucks on a monthly or yearly basis.
However, if you don't want to pay anything, then Skillshare has free courses that you can access.
But What if I want to take paid courses for free?
Gladly, you can access them by joining their free trial membership.
Skillshare provides a one-month trial plan that gives access to unlimited courses for free. This is especially great for those people who want to try it.
If one month is not enough? you can try this link to get access for 2 months.
That's like getting all the features of a paid member for straight 2 months and that's what I have done earlier.
I literally took several courses during my trial plan until I decided to become a paid member.
If you don't know the procedure, then you can check out my other post where I talk about how to use Skillshare
In Closing…
These are 17 cool & useful skills to learn that can add value to your life.
All you need to do is choose any one skill and start working on it for the next one month. Spend at least 30-60 minutes each day to improve your skill.
With time, you will definitely become better and then one day, you can even teach others the same.
So now my question is "Which skill are you going to try first?"
Drop your comments to let me know. Also, show some love by sharing and pinning this article.