When you click the links and ads on this blog, it helps me to pay the bills & keep this site free for you. Thanks for supporting me! For more info, read the Disclosure page.
Looking for unique business ideas, you never heard of? This post will introduce you to some good ones.
Whether it is about the raging room business or a pet bakery business, you will find 12 such unique ones in this post.
As a bonus, I have also linked a few resources, such as online courses, in case you want to explore more. That's being said, here are the 12 unique business ideas I am talking about.
12 Unique Business Ideas To Make Money
1.  Deliver Home Made Food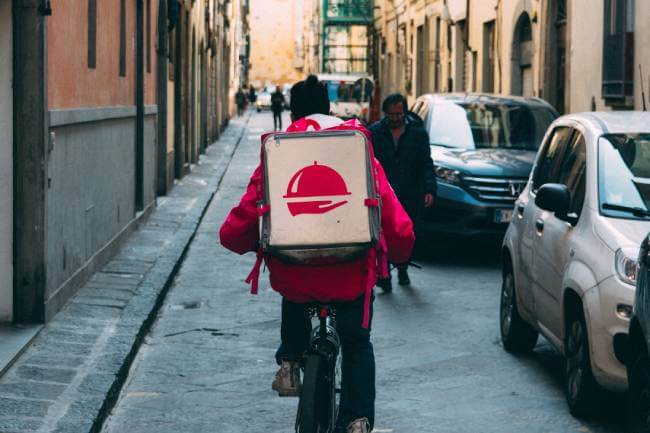 Many people live in other cities and countries because of job & education. Although that's not the issue, the problem arises when they can't find homemade food.
Many prefer homemade food instead of restaurant one because they can't handle costly food daily. They need nutritious food within their budget, which leads them to two options:
Make food by themselves. 
Prefer a service that delivers homemade food.
The first choice is suitable but hard. Nobody wants to prepare food when they come tired from office & college work.
So the best thing to do is prefer a food delivery service. Not only it provides excellent food at a reasonable price, but it can also save time.
Here is the basic roadmap you can follow to start your own food delivery business.
Research your locality to know which food people prefer the most.
Create a business meal plan so you will never run out of stock.
Apply for licenses and permits.
Develop a marketing strategy to promote your business. You can distribute posters near the college, office, or any place where your target audience lives. Further, you can also promote your business online. 
Prepare your food according to the demand.
This is only a general idea of how you can get started. But, if you're interested to know more, enroll in the below course that teaches how to start a home-based food business from scratch.
2. Buy & Sell Domain Names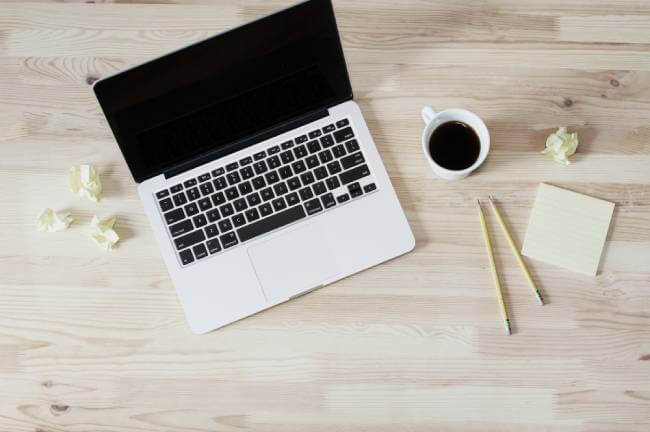 Buying and selling domain names is a great online business you can start from home with no experience. All you need is an internet connection & a PC. 
As the name describes, here you have to buy domain names and sell them with a higher margin to make a good profit. The domains should be niche-specific &, if possible, should have domain authority.
For example, healthytips.com is more valuable than carlyfox.com because it targets the health niche. Likewise, if the prior domain is one or two-year-old, you can sell it at a better price. 
To buy domains, you can explore GoDaddy & Namecheap platforms, where you can get one for $10-$15 a year. Make sure the domains have the target niche name, else you won't earn a profit. Also, avoid buying domain names with a company, business, or person name. 
Once you have several domains, you can list them for sale on sites like Sedo, Flippa, NameJet. Here, you need to fix a selling price (higher than your buying price) or invite bids from potential buyers to sell it to the highest bidder.
Once they're sold, you will earn a profit double or even triple your investment. To know more, you can follow the below course.
3. Create & Deploy ChatBots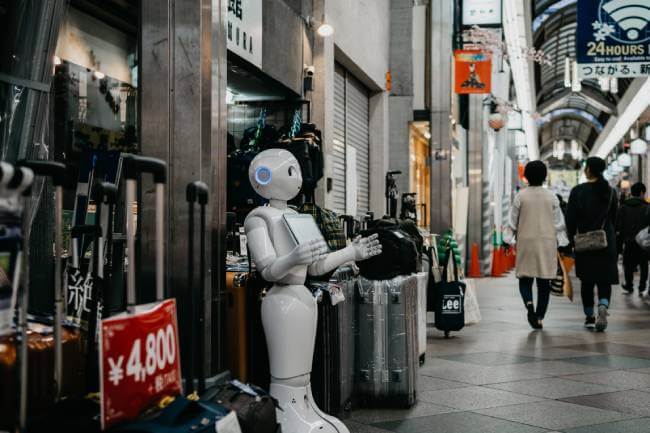 Chatbots are software that interacts with users just like a human interacts with them. They answer the common problems related to administrative tasks, sales, etc. saving a lot of time.
For example, if someone has a problem with the payment, they can get a quick solution by chatting with the bots. Overall, having chatbots in online business can help you in the following ways
It is always available to answer the queries 24/7.
Automate repetitive tasks.
Chatbots can chat with thousands of visitors together.
Creating chatbots for small & large businesses is a unique business idea to make money. Even though it sounds easy, knowing the language & DialogFlow is a must. For this, I have listed an online course teaching you everything about the business.
4. Website Flipping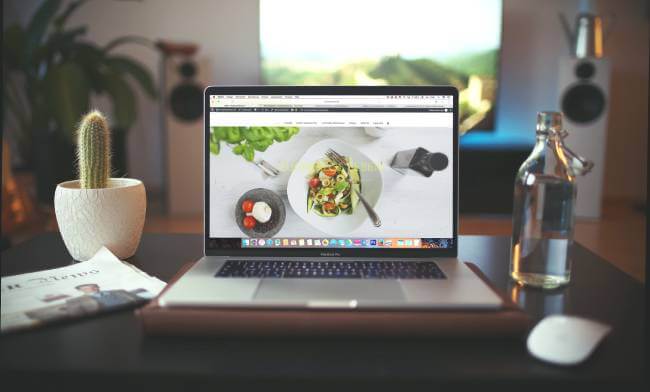 Website flipping is a unique business where you buy, improve & sell the websites for a profit. In simple words,
You buy a dormant website or create a fresh one.
Improve the overall aspects, so it gets traffic & makes money.
Sell the site at a much higher price than invested.
You don't have to be a hardcore techie or need coding knowledge. Anyone with basic writing & SEO skills can simply run this business. However, if you don't have the required skill, you can always hire freelancers for the same job.
While improving the website, you need to put more new content, improve its social media reach, and increase the email subscribers. The more you grow the site, the better price you'll get.
Once it starts getting good traffic and makes a considerable sum of money every month, you can list it on website selling platforms like Flippa or WebsiteBroker.
To learn more about this business, you can go through the below course.
5. Rage Room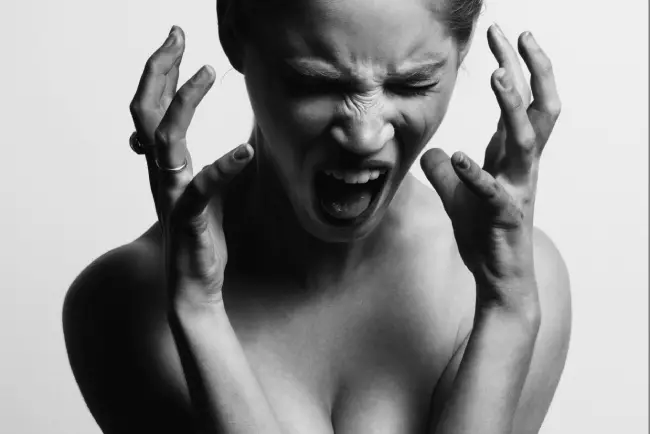 Rage room, also known as Smash room, is where you invite clients to vent their rage by destroying the objects within the room. The items include glass, ceramics, electronics, desks, and other destructible materials. If Clients want to use their possession, they can use it after inspection.
The whole concept may sound crazy, but it's true.
The first rage room was started in Japan in 2008, and it quickly spread across several countries. As of now, there are hundreds of rage rooms in the U.S where people take out their anger and frustration.
To start this business, you'll need a room, destructible objects, and safety gear. You can either pay for a room or use a spare one within your house. For breakable goods, if you can manage it for free, it's well and good. But if you can't, you can get them online for cheap.
For each individual, you can charge from $10-$80 depending upon the object they will smash. To get a clear idea of how things work, you can explore this range room website.
6. Pet Bakery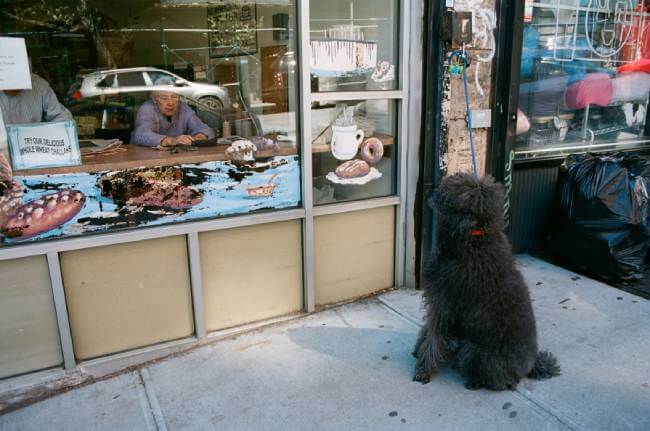 Many pet owners want to know what's in their packed food they feed their pets. Is it good for their health, or will it affect them? Pet bakery businesses target these owners and provide them natural healthy food that comes from known sources.
These foods may be sold directly to customers (retail) or through intermediary retailers (wholesale). It is to be noted that the latter one is cheaper.
The start-up investment can range from $1000 to $100,000 depending upon the model. This includes annual license fees, ingredients and packaging materials cost, and any employees' salaries.
Regarding profit, you can make tons of money if it becomes successful. In 2003, Dogswell, a premium pet food company, started making pet foods for dogs suffering from arthritis and hip dysplasia. In its first month, they made $35,000 & $500,000 in annual sales.
So, definitely its a huge market, and you can give it a chance if you love pets.
7. Tiny Home Business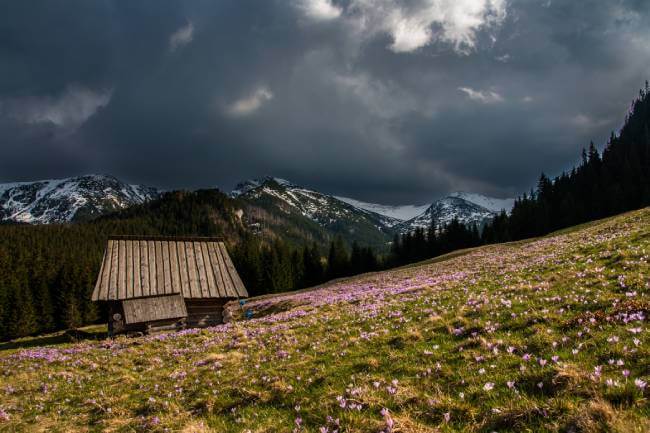 Tiny Home Business is another good one to generate passive income every month.
Many tourists are searching for reasonable tiny homes to stay in while they are on the road. If you can build a small wooden home at your place and lease it to the visitors, you can make a decent income.
But for this, you need some initial investment for construction material. In case you're not building it by yourself, you also need to pay labor costs.
This is a famous business found in places like Bali & Goa. If you live in a tourist hotspot, consider giving it a shot. To know further about this business, you can read the whole business plan.
8. Online Tutor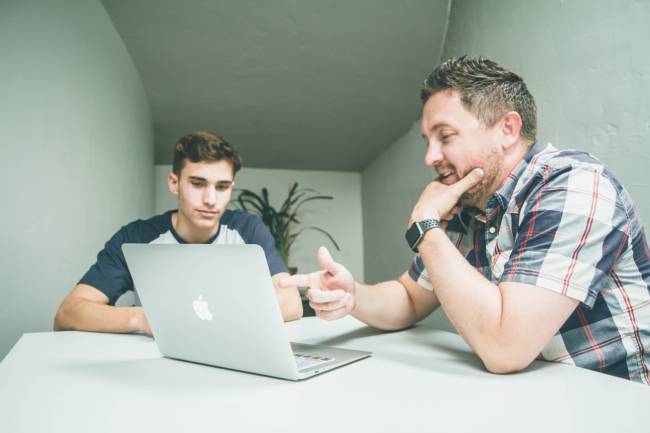 Online tutoring is a profitable business that is rapidly growing with modernizations and broad usage of the internet. Students are happy with online tutoring sites because it offers a personalized learning experience.
As an online tutor, you get to work with students from different backgrounds and geographic locations. Teaching them online is a unique, yet fun experience.
Before you apply for the job, it's necessary to have teaching certification or experience. If not, a master's degree, Ph.D., will also work. This will help to build trust between you and students.
As for teaching, you need to register yourself as an online tutor in a good online tutoring company. This involves filling the online form, followed by the verification process. Once you're accepted, you can have face-to-face video conferencing with students.
Though this is a general roadmap for online tutoring, you can learn more following the below video course.
9. Event Planning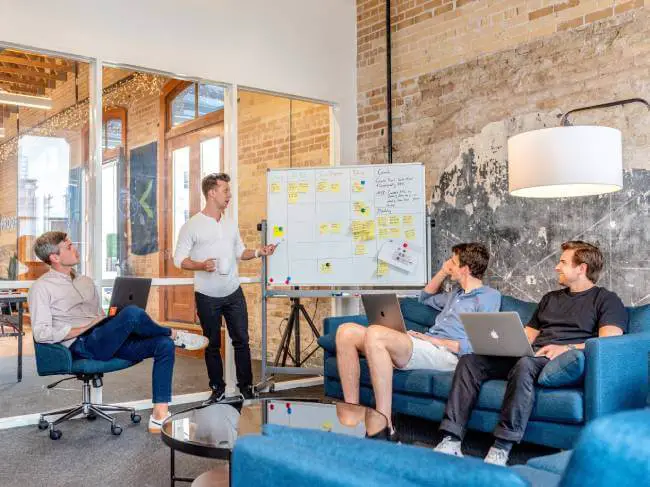 Event Planning is the process of managing a project such as a party, meeting, convention, trade show, wedding. The process includes
Budgeting
Selecting and reserving the event sites
Gaining permits
Planning food
Coordinating transportation
Developing a theme
Arranging for activities
Selecting speakers and keynotes
Arranging for equipment and facilities
Managing risk
Developing contingency plans
Establishing timelines.
With so many tasks, it's quite evident that a single person can't manage it. So, if you have a group of friends who are equally interested to get into event planning? You can team up with them to earn a good income.
As per the eventmanagerblog.com, an average event planner makes $66k in New York City whereas $33k in London in December 2019.
So, it's a pretty profitable business that you can do as a team. Before I finish this section, you can watch this video course that will discuss everything in detail.
10. DJ for Events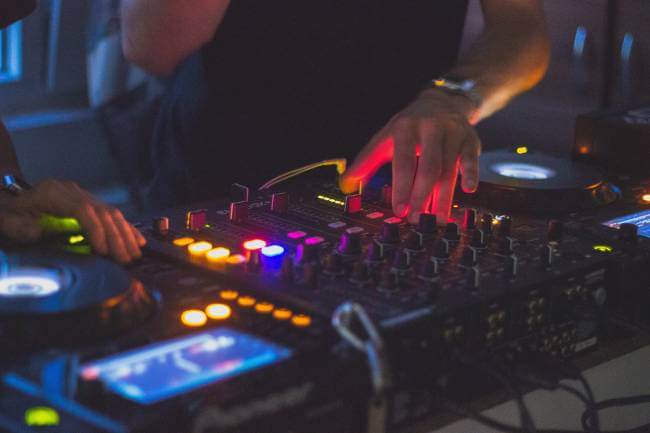 Do you love DJing or have an interest in music? If yes, the DJ business is perfect for you. 
It's a fun market where you play music for crowds. Be it an event, wedding, or birthday celebration, DJ's are mostly preferred over bands because they take less space and have a wider collection of music to play. If you have a great taste in music, you should definitely give it a shot.
To get into this business as a beginner, you should have a Laptop, a DJ controller, and a mixer. This way, you can always practice your sessions whenever you want. 
Don't know how to use the system? 
You can always take the help of YouTube or choose an online course to learn from the experts. Getting trained by a professional DJ builds more confidence, and you can even charge more if you perform well.
An experienced DJ charges anywhere from $950 to $2,000 for a five-hour package. But generally, it depends on the event and how long you're performing. 
So, if you love being around crowds & likes to bring them together through music? DJ business is a rewarding career choice.
11. Lawn Mowing Business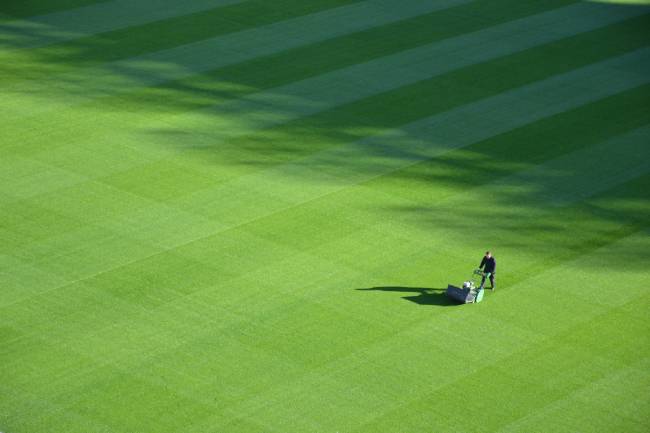 Lawn Mowing is a periodic cutting of a turfgrass lawn to a specified height using a Lawn Mower. When you start doing this job for others in your neighborhood, this will be known as Lawn Mower Business.
The job requires you to have a valid license, a strong marketing strategy & equipment such as a basic push mower, a trimmer, and a leaf blower.
If you buy these tools from Amazon, you can get all of them under $200. Though it can be a big amount for some people, you can recover your investment as you get paid.
For a one hour service, an average lawnmower charges between $25-$60. Thus, if you even do three sessions in a week, you can easily recover half of your investment.
Owning a lawn mowing business can be a lot of work & requires careful planning. But it's a well-paying job that you can do on weekends to make a side income.
12. Personal Trainer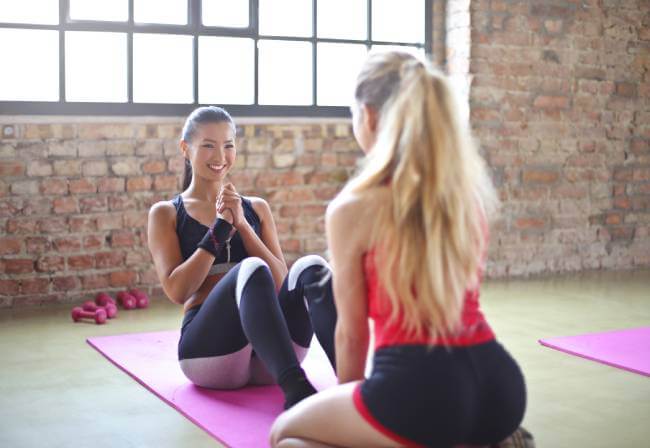 A Personal trainer is an individual who possesses the knowledge, skills, and abilities necessary to create safe and powerful fitness programs. If you love fitness and knows all the tricks of the trade to have a healthy body, you can begin your personal training business.
To get started, many trainers join private gyms to train their clients for pay per session. Besides, they also give in-home personal training either in their home or the client. But nowadays, many trainers prefer online training because of its convenience.
This involves offering
PDF Fitness Programs – Premade programs are created in an e-book format, which is available for download. There is no client interaction.
Non-Personalized Video Fitness Programs – Having a series of fitness video program sold to the clients online. 
Live Video Chat Workouts Online – Interaction between client and trainer via. Skype, where they discuss, do exercise demonstrations and cueing.
So, it's up to you to decide how you are going to start. Nevertheless, it's a unique business model that can make tons of money if executed correctly. 
Read Next: