When you click the links and ads on this blog, it helps me to pay the bills & keep this site free for you. Thanks for supporting me! For more info, read the Disclosure page.
Earlier, it was far more difficult to start a business, and one needed to step out of the house to make money. However, due to technological advancements, the same can be done online from the comfort of your home.
Not only this has opened doors for entrepreneurs, but also for college students, housewives, and disabled individuals who can now work online.
While there are numerous online business ideas available, the majority of them require a big investment to get started. 
If you don't have that much budget and yet want some online business ideas without investment, look no further as I've listed ten of them below.
10 Online Business Ideas Without Investment
1. Content Writing
If writing is your hobby or you know how to put words into action, freelance writing is a great online business that requires no investment.
All you have to do is approach online businesses or individual bloggers & offer them your writing service. You can either email them at their website email address or contact them on social media.
If they are really in need of new content, they'll surely contact you back. Here are some websites accepting paid articles.
Another way to get more jobs is by applying for jobs on the freelance marketplace, like Upwork, Freelancer, Guru, & so on. But before you do so, make sure you create an attractive profile listing all your achievements and projects (if any). to attract attention
Lastly, you offer articles to websites that are willing to pay for new content. For this, you can make $10-$150 per post. Check out some websites accepting articles for cash.
COURSE – Freelance Article Writing: Start a Freelance Writing Career!
2. Editing
Editing is another online business idea that comes to my mind if your English is perfect.
If you don't know, an editor's job consists of revising a piece of content to make it error-free. They fix all the grammatical errors, typos, sentences to make them sound precise and naturally flowing.
Many people do not have a good understanding of English writing, so they hire editors for this job.
To start an editing business, you must be proficient in writing, editing, and proofreading, as well as have an eye for detail.
If you already have these skills, you can apply for freelance jobs or start your business on your own website.
Here is one good course on Proofreading (a part of the editing phase) that teaches you tricks of the trade and helps you start your freelance proofreading business.
CLICK HERE TO ENROLL IN A FREE GENERAL PROOFREADING WORKSHOP
Read More:
3. Sell Books Online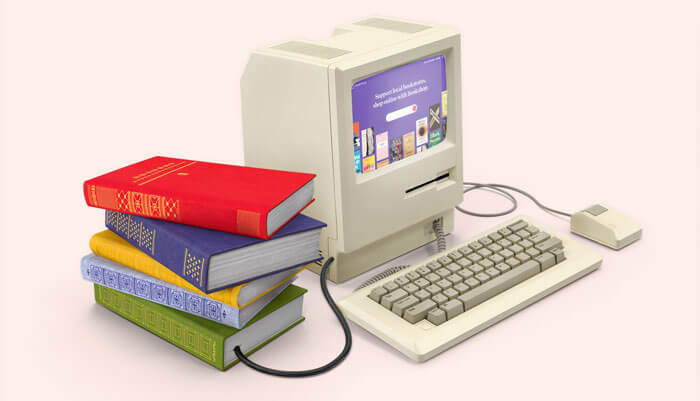 If you have good writing skills, why not write a book, turn it into an ebook, and sell it online for a profit?
The self-publishing business is an excellent business model that generates recurring income. All you need to do is spend some time writing a book in your field of interest & sell it online to make money.
You can do this by uploading it to Amazon Kindle, and it will be available for sale on the platform within 24-48 hours.
You can earn up to 70% royalty on each sale, and it will continue to make money as long as it is purchased. In a nutshell, it is a recurring business model.
Writing a good book, on the other hand, requires a significant amount of effort, but it is well worth your time. Here's one course that will help you to get into the details.
COURSE – How To Become a Bestselling Author on Amazon Kindle
4. Graphic Designing Services
There is a big requirement for graphic designing services in the digital marketing industry. Whether it is for logo, banner, flyer, social media graphics, or poster, there is always a requirement of a graphic designer.
If you already love playing around with Adobe Photoshop/Illustrator or Affinity Designer, you can think of starting this business.
However, make sure you have a great understanding of designing like which color, shape, font combination makes design presentable.
You can either offer your services through Social media, YouTube channels or use the Freelance marketplace to find clients.
COURSE – Graphic Design Masterclass – Learn GREAT Design
5. Instagram Marketing
Many businesses hires marketing experts for growing their Instagram account. This includes account monitoring, content creation, audience growth, and reporting.
If you know the secrets to grow an account & have a pretty good following on Instagram? Instagram marketing can be a pretty solid business for you.
I have a friend who did the same business and earned over $10,500 in a year. He already has a big Instagram page of over 135k followers that got him a lot of offers for the same job.
COURSE – Instagram Marketing 2020: Complete Guide To Instagram Growth
6. Create PowerPoint Presentations
PowerPoint is an excellent tool for promoting any business, brand, or online store. But creating a presentation is a time-consuming task in which people get so caught up in the details that they don't have time to think about anything else, resulting in a rather boring presentation.
As a result, many people seek the help of professionals who know how to use their creativity, tools, colors, shapes, and the right fonts to create eye-catching presentations.
You can definitely pursue this business idea if you have creative skills that allow you to create stunning and engaging presentations.
According to the Upwork service page, many Freelancers charge between $10 and $90 per hour. On Fiverr, they charge $25 to over $300 per presentation.
COURSE – Eye-catching presentations using PowerPoint 2013
7. Language Translation Services
Many people need a translator who can translate languages for them they are not familiar with.
Like, many countries don't understand English, which makes it difficult for them to understand English written documents. In such a scenario, offering them your translation service is a great way to make extra money.
You can find such jobs on Freelancing sites like Guru, Freelancer, Upwork, where customers advertise their requirements. So, approaching them is the best way to start this business.
Besides Translation, you can also offer teaching services, helping those individuals who want to learn a new language.
COURSE – How to Become a Translator without a Degree
8. Document Transcription Service
Do you have a great listening skill that can even understand words in a noisy environment? If yes, you will definitely make a better Transcriptionist.
Basically, you have to transcribe audio scripts of job interviews, podcast interviews, video (movie) transcription, etc.
The job involves listening to audio scripts/videos and typing out the exact words in a text pad. While typing, the person should follow a specific style guide which your customer recommends.
For each successful job completion, you can earn on an hourly basis. On Upwork, many Transcriptionists are charging anywhere from $12-$75/hour.
Read More:
9. Resume Writing Service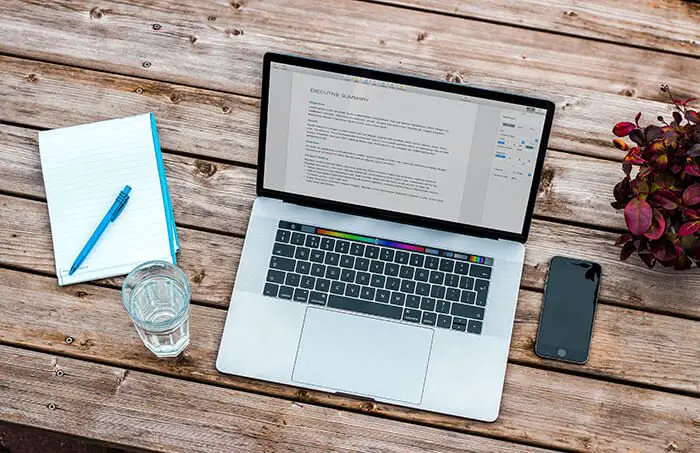 In the job market, writing a resume is a requirement for almost every job. It is a document that explains your skills and qualifications for a specific position, which is the basis of your ability to climb the corporate ladder.
A well-written resume allows the applicant to stand out among the hundreds of other applicants for the same job openings.
But there's a problem – many job seekers don't know how to properly write them. They may use online resume templates, but the truth is that many others do as well. In such a case, it is preferable to hire someone familiar with resume writing.
If you know how to write a resume that looks and sounds professional, you can offer your services to them.
Professional resume writers charge anywhere between $100-2,000. However, the fees depend on the type of resume, the experience & the skills of the resume writer.
If you don't have much experience, you can start by offering your services on Fiverr, where resume writers charge anywhere from $10 to $400.
COURSE – Resume Writing – Your Ultimate Step-by-Step Resume Guide
10. Start a YouTube Channel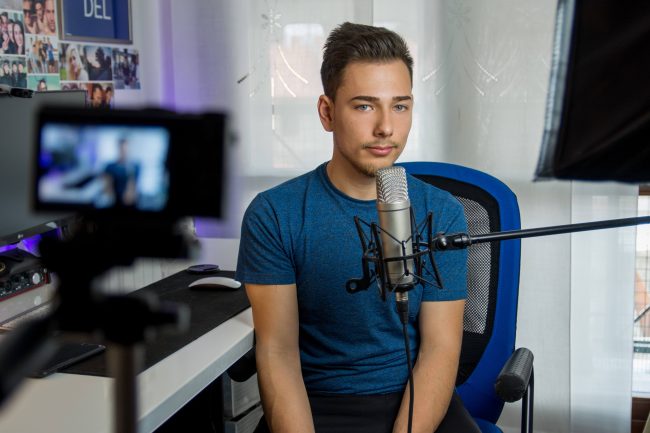 How can we forget YouTube, the most popular site on this list?
Starting a YouTube channel doesn't require any investment as anyone can create one using an email address. All you need to do is decide the main topic around which you will create videos.
For example, my YouTube channel is all about money-making tips, where I share resources and tips for earning extra money online. Likewise, you have to pick one to get started.
Once you know which topic is right for you, start creating lots of videos around it to grow your channel. You will be able to monetize your videos once you have 1,000 subscribers and 4,000 watch hours in the last 12 months.
Though it may take a while to get there, in the meantime, you can earn money by selling affiliate products or your own products through your channel.
Many channels earn thousands of dollars per month from YouTube by displaying ads, selling affiliate products, merchandises & getting donations. Some, like PewDiePie, even became a millionaire.
So, a YouTube channel is not only a source of providing helpful content to your audience but it is also a nice platform to do business.
Read More:
Conclusion
Now, that you are aware of different options, you can now comfortably start your own business without any investment.
So, now let me know what you think about these ideas? You can drop your comment down below.
Read Next: