When you click the links and ads on this blog, it helps me to pay the bills & keep this site free for you. Thanks for supporting me! For more info, read the Disclosure page.
Many online businesses need a decent investment to get started. If you don't have any budget & yet planning to start a business, you may get disappointed.
However, there are a few part-time business ideas with low investment that can perfectly fit within your budget.
In this post, I am going to discuss 6 awesome business ideas you can start with little to no money. I will explain what it is & how you can get started with it. Additionally, I will also link some best online courses that will teach you more.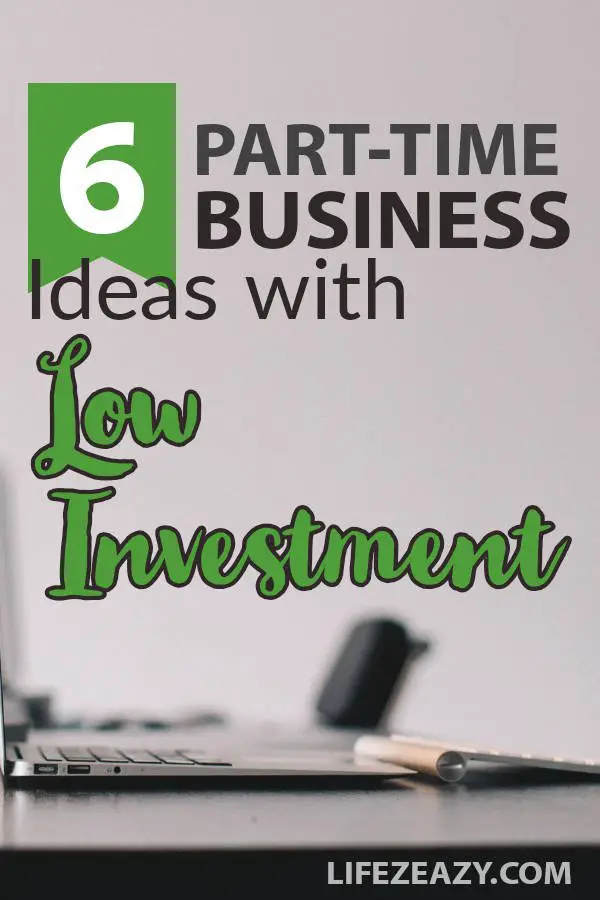 Also Read: Financial Freedom: Side Hustles to Start Today
6 Part-Time Business Ideas With Low Investment
Check out the best part-time business ideas you can start right now to make a good passive income. If you're planning to start a business with minimum investment, these ideas will really help you.
1. Create and Sell Websites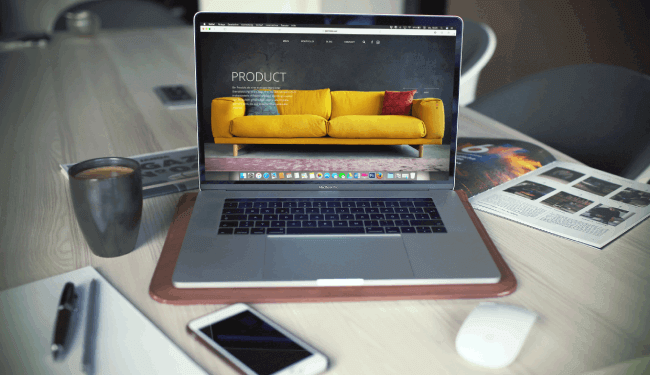 If you know how to create a website, then this business is definitely for you.
Basically, you have to create & grow a website until it starts making a decent monthly income. At that point, you sell it to make a good profit.
Though it sounds easy, it requires a lot of hard work. The hard work includes creating a website, writing several contents, promotion, and monetizing it with suitable options.
Even though its a lot of work, its definitely worth your time because you can make thousands of dollars at once. The money you'll invest in creating a website is nothing compared to the profit you will make by selling it.
For example, if you have invested $100 in creating a website and it's making at least $500 per month, then it can be sold at $12,000 to $18,000. Though the selling price depends on various factors, still you'll make a great profit that you can't regret.
How to Get Started With Create & Sell Website Business?
The first thing you have to do is choose a topic for your website. Your topic can be anything you're comfortable with.
Then, create a website by buying a domain name and web host that will cost you under $100. If you don't know how to build a website, you can check out the Blogging section below.
Start digging content topics related to your niche and create valuable content. If you don't want to write yourself, you can hire freelance writers from Fiverr who will do it for cheap.
Once you start getting 10,000 visitors per month after promoting it on social media, apply for Adsense, and get accepted. Once your website is Adsense approved, join Ezoic which will take care of your ad earnings and improve it by at least 50% on autopilot.
You can also use affiliate marketing to sell affiliate products to make more money from your website.
Once your website starts making decent money and you're quite satisfied with it, that's when you're ready to sell it.
You can either post it on a broker website like Empire Flippers, Flippa or you can sell it to an individual if you have any contact.
While broker websites take 10%-15% fees from the profit made, they are still a great option if you want to reach a wider audience.
The whole process ends when someone finally purchases your website and you get to keep the profit. So, the more websites you create and sell, the more profit you'll make.
Course to Learn More About Selling Websites
2. Partner With a Dropshipper
Have you ever thought to start your own eCommerce store?
Well, I know you don't have a place to store all your products and you don't even want to manage shipping burden. In that case, why don't you try Dropshipping?
Dropshipping business is where a third-party supplier will ship products to the customer on your behalf and you don't have to store and ship products by yourself.
It is a low investment business that you can either start by creating your own website or you can join Shopify to start your own e-Store.
All you have to do is take orders, pass it on to the suppliers, take payments, and manage customer service.
Rest all the storing, picking, packing, and shipping is managed by your supplier.
To choose a supplier, you can either go for a local supplier or even go for an overseas supplier from Aliexpress & Alibaba.
How to Get Started With Dropshipping
Select a niche & discover what products you want to sell.

You must be laser-focused

while choosing a niche. If you're planning to sell shoes, then don't include T-shirts. An eCommerce store that is focused on only one type of product has a better chance to do well.
Then, perform competition research to see which products have a high demand. Usually, your niche should have products that are popular and have high demand among people.
Once you know your niche is valuable, partner with a good supplier that fulfills your demand and have a great response rate. For example, you can find many suppliers from Alibaba.
Finally, build your eCommerce website. You can either start a website or join Shopify. With Shopify, you don't have to worry about the tech part because it offers a lot of apps that make things easier for you.
Once everything is set, start promoting your business on Social media, or I would say, invest in ads that will give you faster results.
Courses to Learn More About Dropshipping
3. Sell Products on Amazon (FBA)
Online shopping has become a lifestyle for most people around the world. In just a few clicks, people can literally order their favorite product which gets delivered to their home within a few days.
Because of such an advantage, Online shopping is a great business idea for traders to sell their products online to a wide range of audiences.
Out of many eCommerce websites available, Amazon tops them all. Not only it is the most popular website but it also gives a free platform to traders who want to sell their products.
If you want to do a part-time business with low investment, selling on Amazon is one of the best options.
You can buy a lot of products from retailers at a discount price and then sell them through Amazon with a 20%-40% profit margin.
For example, you can import products from China at a cheaper price and sell them on Amazon to make a much better profit.
How to Get Started With Amazon FBA
First of all, you must have your tax information (GST Number & PAN, depending on your category) and an active bank account.
If you're eligible, click here and register yourself to have access to Seller Central.
The next thing you need to do is list your products via listing tools provided or through the seller app.
Once everything is listed, these products will reach out to millions of potential customers & businesses every day. Also, if your listing is fulfilled by Amazon, your products will become eligible for Prime. Moreover, you can use also advertise on Amazon via sponsored products to reach more targeted customers.
Once someone orders your product, Amazon will notify you via email and dashboard. If you choose "Fulfilment by Amazon", Amazon will take care of storage, picking, packing, and shipping of your product as well as customer inquiries.
Once the product reaches the customer, payment will be credited to your bank account (minus the Amazon Seller fees) & Amazon will send your earnings every 14 days.
Course to Learn More About Amazon FBA
4. Sell E-Books or Online Courses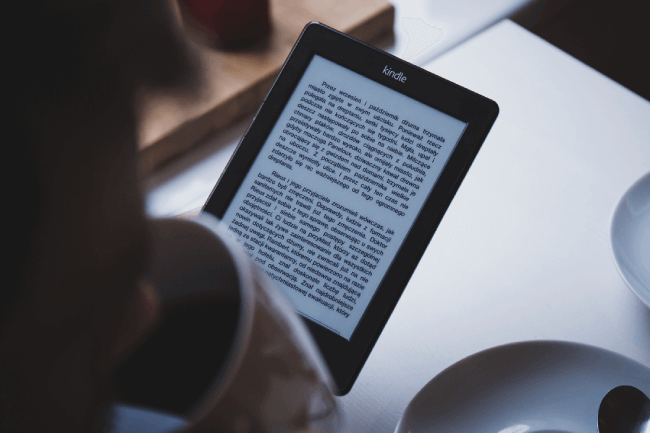 Selling Ebooks and online courses is another profitable business idea to share your knowledge or teach a skill to others.
Basically, if you know a skill pretty well and want to make money from it, you can create an ebook or an online course to sell it to others who wants to learn it desperately.
For example, if I know how to increase followers of an Instagram account to thousands, I can share all my secrets via an online course and sell it to people who require followers.
Thus, I will make a profit whenever someone buys it and I can continue to churn in more money as my sale increases.
This is just a basic example of how you can try this business idea and it applies to any skill you want to teach others.
How to Get Started With Selling E-Books & Online Courses?
Identify what you are good at. Whether you are good at drawing, knows Photoshop, Digital marketing, or anything that people want to learn.
Once you've identified, its time to create a course. If you go with ebook, you can simply write everything in MS Word and save it as a PDF file. However, if you want to add both text and videos, you can join any online course platform like Teachable.
Once your course is complete, you can sell it via. your course platform or you can use a separate digital platform like SendOwl to sell your eBooks.
For promotion, you can use a blog, YouTube channel, or simply invest in Facebook, Pinterest or Instagram ad to make sales.
Courses to Learn More About Selling Online Courses
5. Start Blogging
Blogging is one of the most sustainable online business you'll come across. Many people think it's all about writing posts and displaying ads. But little do they know that there are several ways to use a blog to make money.
You can sell affiliate products, courses, services, your own products, convert your blog into a membership site, etc to turn your simple blog into a money-making machine.
If you are looking for an online business that provides multiple ways to make money from the comfort of your home, blogging is the one you should go for.
How to Get Started With Blogging?
The steps are similar to the "create and sell websites" business model. So, if you want to start your own blog, it all begins with buying a domain name and web host.
But here, you won't sell your blog to make money. Instead, you generate multiple streams of income from it that keep on growing over time. To know more, you can read my guide on how to start a blog from scratch.
Courses to Learn More About Blogging
6. Start a YouTube Channel
Starting a YouTube channel to make money is not a secret anymore because many channels are already making thousands of dollars per month.
As per Statista, the highest-earning channel till June 2019 was Ryan Kaji who made a whopping 26 million dollars in a year. 
It's a lot of money showing the earning potential of the YouTube business. That's the reason I love YouTube because it is quite easy to start and there is no investment needed. 
You don't have to pay even a single penny to start your own channel. Though you can invest in a good video camera and other stuff, it's not necessary considering you have a smartphone.
Also, if you find it hard to manage your channel, you can even use an online tool Tubebuddy.
How to Get Started With YouTube Business

Decide a topic you love to make videos about. It can be anything but make sure it is something you love because it's easier to lose interest when you don't see any result.

Create a YouTube channel. If you don't know how? Follow this guide.

Start making lots of videos. The more videos you put in, the more views you'll generate.

Break the 1000 subscribers requirement and have over 4000 hours of watch time within the past 12 months to apply for monetization.

Once you can monetize your videos, that's when you can start making money from ads. Additionally, y

ou can even get sponsorship from brands and companies once you've enough subscribers.

Other than ads, you can even sell your own merchandise, affiliate products to make more money.
Courses to Learn More About YouTube
Final Thought
So, these are the 6 part-time business ideas with low investment that you can start right now. Even though the ideas sound good, it's not easier to get success.
If you're someone who is looking for a fast way to make money online, these business ideas are not for you. However, if you're determined to have a successful business within several months, you can go for it.
To conclude, go for the one that really interests you & start working hard to turn it into a profitable business.
Read Next: