This post contains affiliate links. For more info, you can read my
Disclosure
page.
In this guide, I will introduce 6 part-time business ideas with low investment which you can try to make passive income.
I know a few years ago, making money online was a dream for many when the internet wasn't a thing as it is right now.
With the rise of the Internet, people can now make money from the comfort of their home and some of them have even quit their full-time job to concentrate on their online business.
Whether you are tired of your 9-5 job and need a life with minimum stress or want to have a life where you can spend most of your time with your loved ones, then starting an online business will the best option.
If I talk about myself, I quit my job some 2 years ago because I knew that I couldn't become successful in doing a job which never attracted me.
That's why I started blogging because it gives me a lot of freedom and at the same time, I am making more money than my day job.
Well, it's a different story but you understood what am I trying to say. In today's scenario, if you want to become rich, then having an online business will be a great starting point.
But I remind you that it isn't easy and it won't make you rich overnight.
In fact, none of the business will make you rich within a few days apart from winning a lottery which purely depends on your luck.
So all the business ideas I've mentioned here will require some work which will surely pay-off in the long run. These part-time business ideas can really help you to make at least $1000/month.
So, if you are someone who is looking to create an online business along with your day job or want to leave your current job to become an Entrepreneur, then these business ideas will surely do justice for you.
Wanna Make Some Extra Cash in your free time? Then simply sign-up & start using these programs!
1. Swagbucks (Earning potential – $90/month or more. Sign up and get $5 once you've earned 2500 SBs)
2. PrizeRebel (US) (Earning Potential – $50-$100/month)
3. Vindale Research (US) (Earn $1-$5 per survey)
4. Slidejoy (Earning Potential: $3-$10/month or more. Just activate it on your Android smartphone screen lock)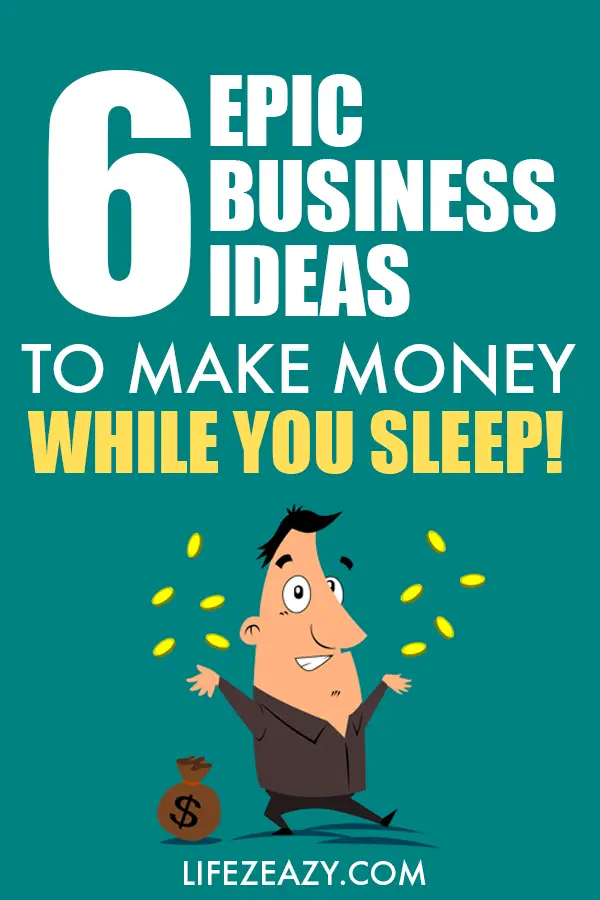 6 PART-TIME BUSINESS IDEAS WITH LOW INVESTMENT
Here is the list of profitable business ideas that you can start with little to no investment.
All of them are genuine and has already helped a lot of people to make a great side income. Not to mention, some of them are even doing it full-time. So, it all depends on you.
To help you further, do check out all the video courses that I have linked in this article that will surely help you a lot to learn more.
1. CREATE AN ONLINE STORE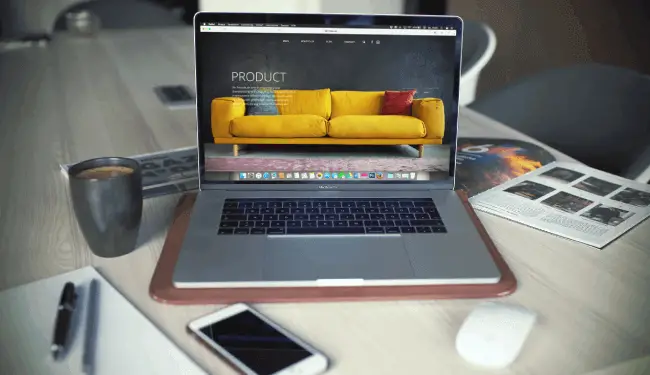 Having an online store is considered one of the best part-time business ideas with low investment.
Well, to be honest, apart from being part-time, you can even do it full-time if you are getting a lot of sales.
You can sell your own creative products, affiliate products, digital products by just opening an online store.
You might don't know, there are many people who are making more than $10,000/month just by doing this.
It's a great business that only needs little investment.
If you don't know how to get started, then just read this post where I discuss "How to start an Online store with Shopify".
It's a step-by-step guide which will give you a basic idea on how to begin your own online store using Shopify.
Along with this guide, you can take this video course as well, which teaches "How to build a highly converting Shopify store in just 2 hours".
However, this video course isn't free and you need to pay a little to access this course.
But don't worry, I will tell you a secret that I had used earlier to watch this absolutely for free.
No, I am not kidding.
What I did was, I just signed up for a Skillshare trial plan which gave me access to all the courses for free and that too for 2-months.
If you don't know, you can read this guide where I have clearly explained how to get 2 months free trial plan on Skillshare.
Just visit this article and check out the sign-in process section.
(If you sign-up with my link, you will get 2-months free subscription. Otherwise, you will only get a one-month free subscription)
2. AFFILIATE MARKETING
Affiliate marketing is the hottest thing in Online marketing.
If I talk about business ideas without any investment, then Affiliate Marketing will be at the top.
There are many people, including me, who are making a heck lot of money just by promoting other products.
I know you must be either familiar with it or might be not.
So, to make things clearer, let me explain this method.
In this type of marketing, you just need to promote different products by using a special tracking link. If someone buys that product by using your tracking link, you will get a commission.
Now, commission differs from product to product. It can go from 10%-50%. So, the more sales you make, the better you get paid.
Pat Flynn from smartpassiveincome.com makes more than $100,000 per month just by doing this.
Now, you may not earn this much, but surely you can go up to $1000/month within a year if you follow the right strategies.
In fact, there are many people who hit the $1000/month mark within 4-5 months. So, it all depends on your marketing strategy.
To start Affiliate marketing, you can either start a niche-based website or a YouTube Channel. Both are great, but a website does a  great job until unless you have a lot of fans on YouTube.
You can read this guide where I have cleared explained: "how to begin Affiliate marketing as a beginner".
Also, you can watch the below video courses to get a good grip on it.
Do remember, these are paid courses which you can access for free by signing up to the trial plan of Skillshare.
3. SELL ON AMAZON
Due to the growing internet, online shopping has become a lifestyle for most of the people around the world.
In just a few clicks, people can literally order their favorite product which gets delivered to their home within a few days.
Pretty convenient, right?
Now, due to the popularity of online shopping, it has become a great business for traders to sell their products online to a wide range of audience.
Amazon is the biggest online shopping website which gives a free platform to all those traders who are willing to sell their products.
If you want to do a part-time business with low investment, then selling on Amazon is one of the best options.
You can buy a lot of products from retailers at a discount price and then sell them through Amazon with a 20%-40% profit margin.
You can also import products from China at a cheaper price and then sell the same on Amazon to make a much better profit.
This is a basic structure of how you can use Amazon to make money online. Now there might be many questions on your mind like
Which products to choose?

How to launch them?

How to sell them?
If you are really serious to start this business, then it's one of the best small investment business from home you can go for.
To know more, you must definitely check out the below video course which is an in-depth guide on Launching your products on Amazon.
It's a 5-hour class which will explain all the things related to this business. Don't forget to sign-up for Skillshare to access it.
4. SELL E-BOOKS OR VIDEO COURSES
Do you want a stream of income that keeps on paying you every month, even if you don't work much?
If yes, then start selling your own courses.
But before you even think about this profitable business idea, you need to make sure that you always offer something that has a demand.
For example, if you are targeting bloggers, then a course on "Making money from a blog" or "Growing traffic" will be a better choice.
Do you know why?
Because both of them are evergreen.
That's right, for every blogger out there, these two courses will be always on demand.
If it is always on demand, then this means, it will be making sales for you forever.
So, always create evergreen courses that never fades away.
Now, you can either sell these courses in the form of ebooks or videos.
If you are going with the e-book option, then you can either promote it through your website or you can sell them using Amazon which doesn't require any initial cost.
However, you need to pay Amazon a small commission for every sale you make. That's the only downfall it has.
But, if you are promoting it through your website, then you can take away all the profit yourself.
However, you need to invest a little money in creating a website for promotion purposes.
If you choose the video course, then you can upload them on Skillshare.
Why Skillshare?
Because here, you get paid for every minute a premium student watches your video. Skillshare will pay you $0.05 -$0.10 for every minute.
This means if 1000 students are just watching your video for only 10 minutes a month, then you can easily make $500-$1000 per month.
Moreover, you can upload new videos over time to make more money. So, it's really a profitable option.
You can read this guide which explains 3 ways to make $1000 on Skillshare.
5. START BLOGGING
Blogging also falls in the category of part-time/full-time business ideas with low investment.
You just need to buy a domain name and a web host to start your own self-hosted blog.
By the way, if you don't know how to create it, then you can check out this guide which describes all the steps involved in creating a profitable blog.
You know whatever methods I have explained earlier in this article can also be done on your blog itself.
For example, an online store can also be created using WordPress & Woocommerce. However, you need to spend more time and money, which isn't the case with Shopify.
If it comes to affiliate marketing, then you can create engaging, helpful contents to promote your affiliate products to make sales.
For Amazon, you can promote your own products through your blog and then redirect your audience to your Amazon store.
For courses, you can promote them by writing different contents and then sell them using a 3rd party platform.
So, on an overall, a blog is the best option when it comes to having multiple streams of income.
To know further, you can also read this guide where I have explained different methods to make money from your blog.
6. START A YOUTUBE CHANNEL
If you are looking for a faster way to make money online as a side job, then creating a YouTube channel will be the best option.
You just need to upload videos on your channel and when someone watches them, you make money through Google ads.
For example, if you are good at making videos related to the Entertainment category, then go for it because videos related to entertainment get a lot of views.
Likewise, if you are a musician or you can play any instruments, then you can showcase your talent on YouTube.
It gives you a free platform to show your talent to the world. So, if you are able to impress the YouTube audience, then hold on for a flood of views and subscribers.
In short, you can make any video you want, to make money from YouTube.
Also, if you have trustworthy subscribers then you can sell them your merchandise or affiliate products to make more money.
Nowadays, all the brands are looking for YouTubers who have well-engaged subscribers to promote their products.
So, if you are someone who has loyal subscribers, then definitely different brands will surely contact you to promote their products which in turn is a great chance to make more money.
So, on an overall, YouTube is a great platform if you are looking to make money faster with no investment.
ENDING NOTE
So, these are some of the part-time business ideas with low investment. As I mentioned earlier, it isn't a quick rich scheme and you need to definitely work hard to see the result.
But, I can guarantee you that if you get success in doing any of the business, then you can definitely replace your day job and can live a more independent life.
So, if you really going to try any of these businesses, then don't forget to share and pin this article. If you have any further questions, then please drop your comments in the comment section.