When you click the links and ads on this blog, it helps me to pay the bills & keep this site free for you. Thanks for supporting me! For more info, read the Disclosure page.
If you want to read an honest review of SlideJoy, then you must read the post till the end.
I have been using Slidejoy for the last 2 years and have seen a lot of changes.
I know you're thinking, is it really legit & worth your time? Or is it just a futile app like many others?
To clear the air, I have discussed the following topics.
How to get started?

Ways to earn carats?

How much money can you make?

How does Slidejoy pay?

Pros & Cons.

Slidejoy complaints.

Tips to use it

efficiently

.

Final Verdict.
For quick readers, you can read the quick review section below.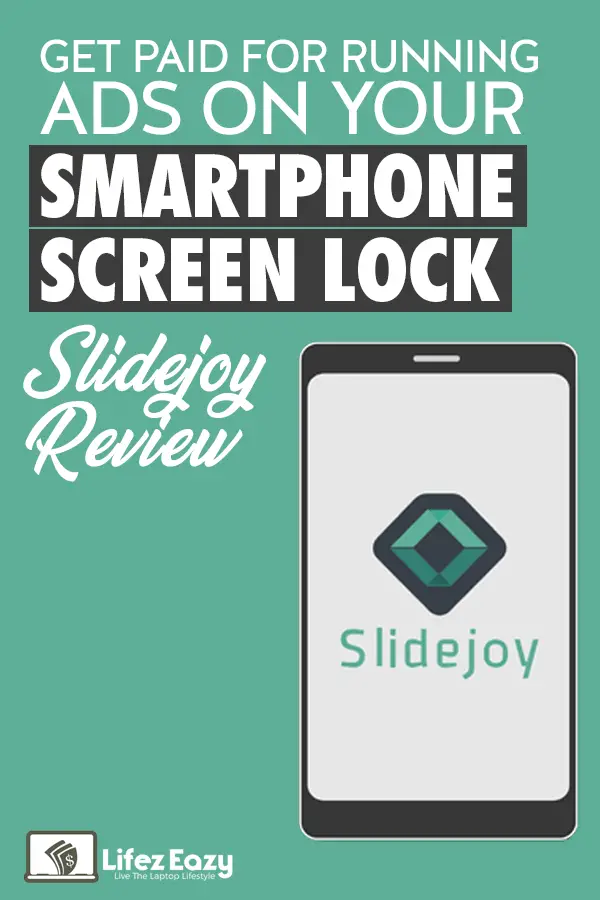 Quick SlideJoy Review 2020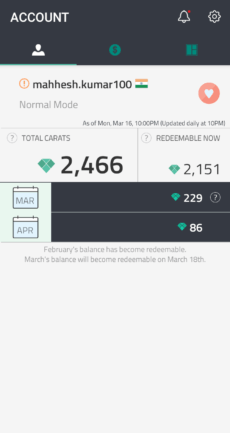 App Name – SlideJoy
Minimum Payout – 1,575 carats for gift cards.
Earning Method – Ads, Games, Installing Apps & Surveys.
Slidejoy is a legitimate app paying for running ads on your smartphone screen lock.
It offers a couple of other options to improve your earnings, but I don't think it's worth your time. Unless you don't have something productive to do.
Earlier, you can redeem your points for PayPal cash, but recently, it is closed. So, you're left with only gift vouchers.
In India, the gift voucher options are not impressive. But western countries can redeem for Amazon, Walmart, eBay vouchers.
So, Slidejoy is still an ok option for people living in the U.S, UK, AUS but for Asian countries, I prefer trying something else.
What is SlideJoy?
Slidejoy is a rewards app offering gift cards for displaying ads on your smartphone screen lock.
For this activity, you're credited with a few carats (Slidejoy points) every day. Once you hit the minimum payout, you can redeem them for gift cards of your own choice.
Slidejoy also offers other ways to earn these carats. It includes taking online surveys, installing apps & playing games.
How to Get Started With Slidejoy?
Click this link to visit Slidejoy sign-up page.

There are two options for sign-up. One is Normal mode where you will earn cash for your activity. Second is Hero mode, where your earnings will

be donated to charity

.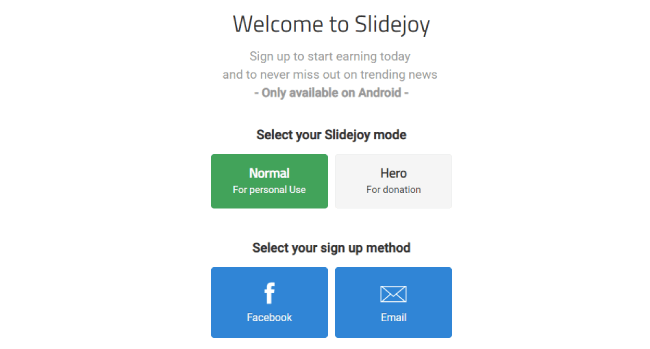 Choose the required mode and sign-up either using your Facebook or Gmail account. I will recommend going with your Facebook account because it gives you a higher chance to earn more carats.

Enter all your details and click sign-up. Once done, install the app from the store and log-in to your account to get 20 carats as a bonus.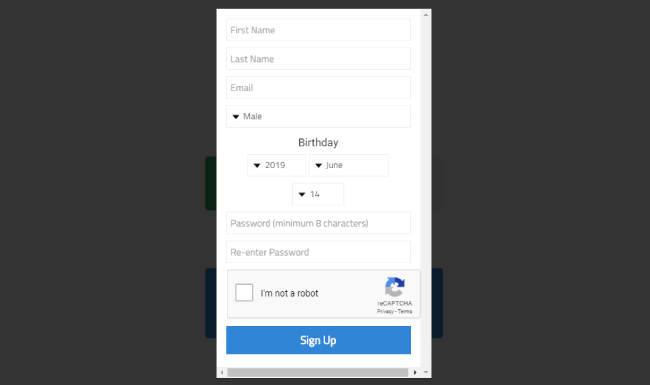 Now, if you look at your screen lock, you can see ads.
How to Earn Carats With SlideJoy?
There are mainly two ways to earn carats.
Swipe Screen Lock 

Play Games, Quizzes & Take Surveys.
1. Swipe Screen Lock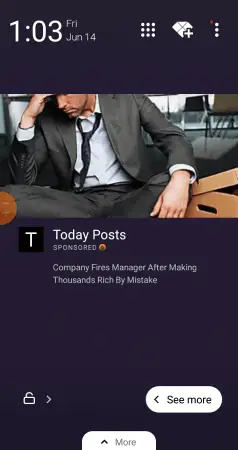 You can unlock the ads on your screen lock in 3 ways.
Swipe left to learn more about the ad.

Swipe Up to view world news.

Swipe right to unlock your screen.
It doesn't matter which direction you swipe, you'll get credited with Carats.
But make sure you are using your mobile normally. You shouldn't swipe too many times in short intervals as it can lead to your account suspension.
Also, clicking on those ads won't give you any extra carats.
What's My Take?
Two years ago, I used to get 60-70 carats per day using only the swipe feature. Now, it has been reduced to 10-20 carats per day, which is quite low.
If we do a little calculation, it will take 79 days (2 months & 19 days) to reach 1,575 carats. It's a long period, but it's ok because you don't have to do any work.
2. Earn Money By Playing Games, Quizzes & Taking Surveys
If you look at your Slidejoy screen lock, you can see a diamond icon at the top right side.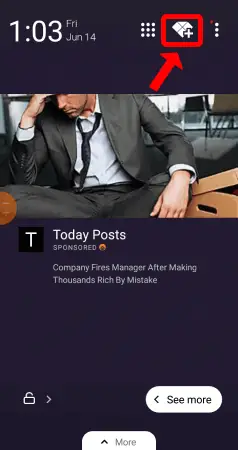 Clicking on it will take you to an offer page where you have three options.
Fyber

Adscend Media

Peanut Labs.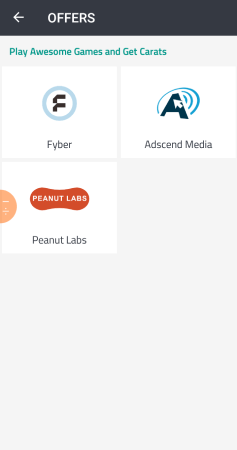 These are advertising companies allowing you to play games, take surveys, install apps, play quizzes to earn carats.
Games – Between 1000 to 2000 carats or more.

Installing apps & performing an action – up to 100 carats.

Taking surveys – Up to 100 to 450 carats.

Taking Quiz – Up to 50 to 100 carats.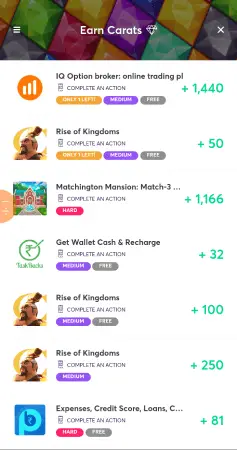 What's My Take?
I live in India, so most surveys end up showing disqualified when I try to take part.
Other options like games, quizzes & installing app work well to earn carats. With games, you need to reach at a certain level to qualify to collect your rewards.
Overall, I highly suggest trying them to increase your daily earning so you can reach the minimum payout as soon as possible.
How Much Money Can You Make With SlideJoy?
Your earning potential depends on how many features you are using.
If you only depend on the screen lock, it will take a few months to reach the payout amount.
In my case, I get around 20 carats per day, but I have seen people earning 200 carats or more.
It looks like your earning depends a lot on your demographics. The earnings I am making will differ from yours if you are from another country.
Considering everyone, I can't give a concrete figure, but if you're from the western countries, you have better chances.
How does SlideJoy Pay?
SlideJoy pays in three ways i.e. PayPal, gift vouchers and mobile/Cable top-up recharge.
Though PayPal option is currently closed, so that leaves us with other options. In India, I can only see mobile/dish top-up and gift vouchers.
Gift vouchers are from Big Bazaar, BookMyShow, Westside, etc. Though, I don't prefer either of them. I would have been glad if they included Flipkart & Amazon gift card options.
But, if you are from the U.S, you have more options for gift cards from Amazon, Walmart, Visa Prepaid Card, eBay, etc.
SlideJoy Pros & Cons
Pros
Make money for doing nothing. Just install the app and use normally.
Multiple options included other than displaying ads.
Cons
Only available for Android. So, that's bad news for iOS users.
PayPal option is closed.
Referral program doesn't pay carats.
Not available in all countries.
Slidejoy Complaints
I read many online complaints where a few users were not happy with Slidejoy.
Honestly, I can completely understand their feeling. Maybe they thought they can make good side money. But they got disappointed knowing that Slidejoy is only good for making a few bucks.
Here are a few repetitive complaints I came across.
1. Not Getting Enough Carats
Many have complained they are not getting enough carats per day.
Most are earning 4-20 carats, which are quite low considering the payout amount of at least 1,575 carats.
Now, this is directly related to the advertisers, which I will explain soon.
But for now, consider this is not a fixed amount you'll receive each day. Your earnings may increase or decrease depending on certain conditions.
One such condition is your geographic location. If I am earning 20 carats each day, you might get a different number being from another country.
2. Drains Your Smartphone Battery
Another complaint was SlideJoy drains or consumes a lot of battery.
Now, it totally depends on the mobile battery you're using.
For example, in my case, I have a 4000 mAh battery & SlideJoy only consumed 1% after running for over 10 hours.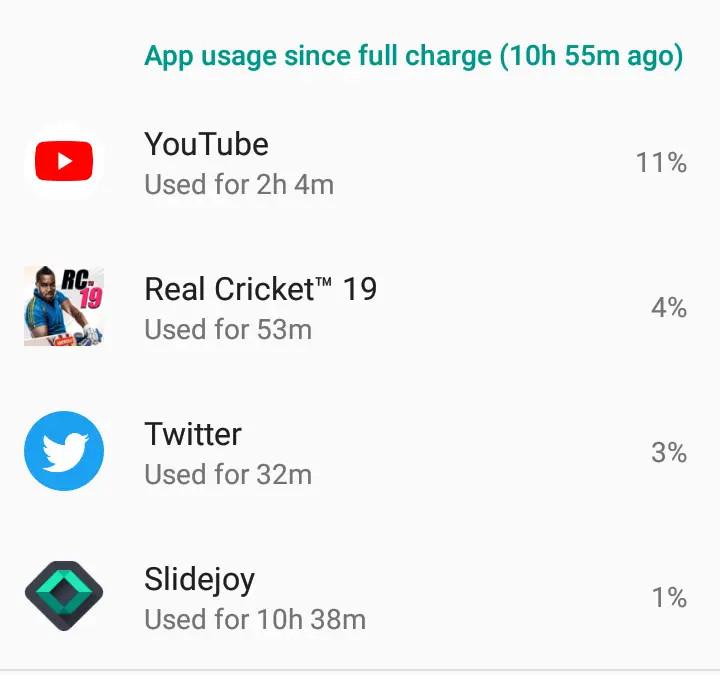 That's pretty low, and I don't mind. If your battery has low mAh, your result will be different.
3. Customer Service is Slow
I read that customer service takes a long time to reply. I don't think it's a major problem considering you're not facing any problem.
But if you haven't received any payout even after redeeming or want some other help? Then you may need to wait for a few days to get a reply & it might annoy you.
Personally, I haven't contacted them yet. So, I can't exactly tell what's their response time is.
4. Earning is Less Compared to the Previous Month
A few months ago, I was getting a good number of carats each day, which is now reduced to only 10-20 carats.
I noticed the change and thought to do some research. What I learned is there is no fixed average earning. Your earning depends on how much money SlideJoy makes from ads.
If they are making a good sum, you too will get the benefit. But if they're making less money, your earning will also drop.
That's because of the seasonalities in advertising spending from their advertisers.
So, it may be possible currently, you might not earn much, but over time it will improve.
5. It Consumes a Lot of Data
I read a few complaints about high data consumption. Users reported that SlideJoy consumes a lot of data, which is not worth comparing its reward and the time invested.
I somehow agree with them. If they're not satisfied with the result, then it's a waste of time to spend your internet data on it.
Personally, I never noticed anything. But since I am writing this review, I thought to test it out. I installed an app GlassWire which stores all the information about data consumption.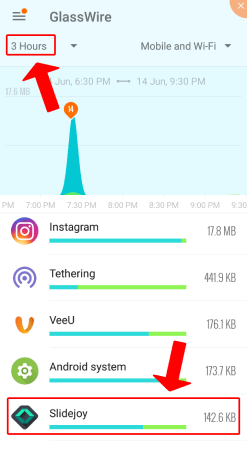 As you can see the screenshot, SlideJoy only consumed 142.6 KB in 3 hours, which is good. If I calculate for 24 hours, it's around 1.14 MB only & that's not an issue for me.
I don't have any problem if an app consumes around 1 MB, 10 MB, or even 50 MB in a day. But even so, I can't say the same thing about your device and you have to test it out yourself.
Is SlideJoy App Legit?
Yes, SlideJoy is definitely a legit app because people have actually got paid.
If you still don't believe it? Type "Slidejoy Payment" on Google & click on images to see different payment screenshots posted by its users.
Also, there is a page in Slidejoy where you can see users redeeming their carats for rewards as shown below.
Tips to Use SlideJoy
Use your mobile normally as you always do

. There is no point in locking and unlocking your screen

multiple

times, thinking you'd earn more carats.

Refer more users.

The more people join Slidejoy, the more advertisers will spend money on them. Thus, you have better chances to earn more.

Sign-up through Facebook to earn more.

Now, I don't know the exact reason, but SlideJoy has mentioned this in their F.A.Q page. My guess is if you're joining via your Facebook account, SlideJoy can

easily

know your interest.

Thus, they will target better ads, increasing the probability of improving their CTR and earning.
Final Verdict – SlideJoy Review 2020
If you're comfortable with ads displaying on your smartphone & don't mind getting gift vouchers, you can definitely go for it.
Personally, I won't invest my time in surveys, games, and other features just to increase carats.
I'd better install Slidejoy and forget about it to get busy with my day-to-day work.
But, if I could earn $100 or even $50 within one or two months, then I won't mind investing my time on Slidejoy.
Well, that's me. If you think it is really worth your time? Then feel free to give it a shot or you could try other money-making methods.
My Favorite Apps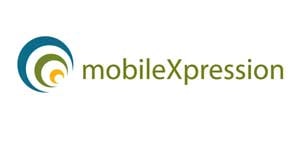 This app will pay you to do nothing. Just by installing and letting it learn about your online habits, you can earn AMAZING gift cards. The longer you leave it running, the more gifts you'll receive.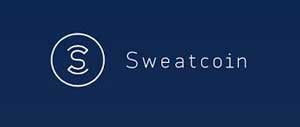 You can earn exciting rewards simply by walking. Install this app on your smartphone and start walking or running to earn rewards.