This post contains affiliate links. For more info, you can read my
Disclosure
page.
Do you have some spare time?
Want to learn something new during this period?
Whether it be a new skill, language or any course. Then, eLearning has your back. With the internet becoming big day by day, you have the access to the world by just sitting on your couch.
So why not make use of it?
With the emerge of Massive Open Online Courses (MOOCs), you have the option to take online courses without even joining or visiting any academy.
It's just you and your computer. Plus, you can learn anything from the comfort of your living room.
So considering this in my mind, I have compiled a list of websites that provide both free & paid online courses that you can give a shot.
Learn A New Skill Online For Free
Click To Tweet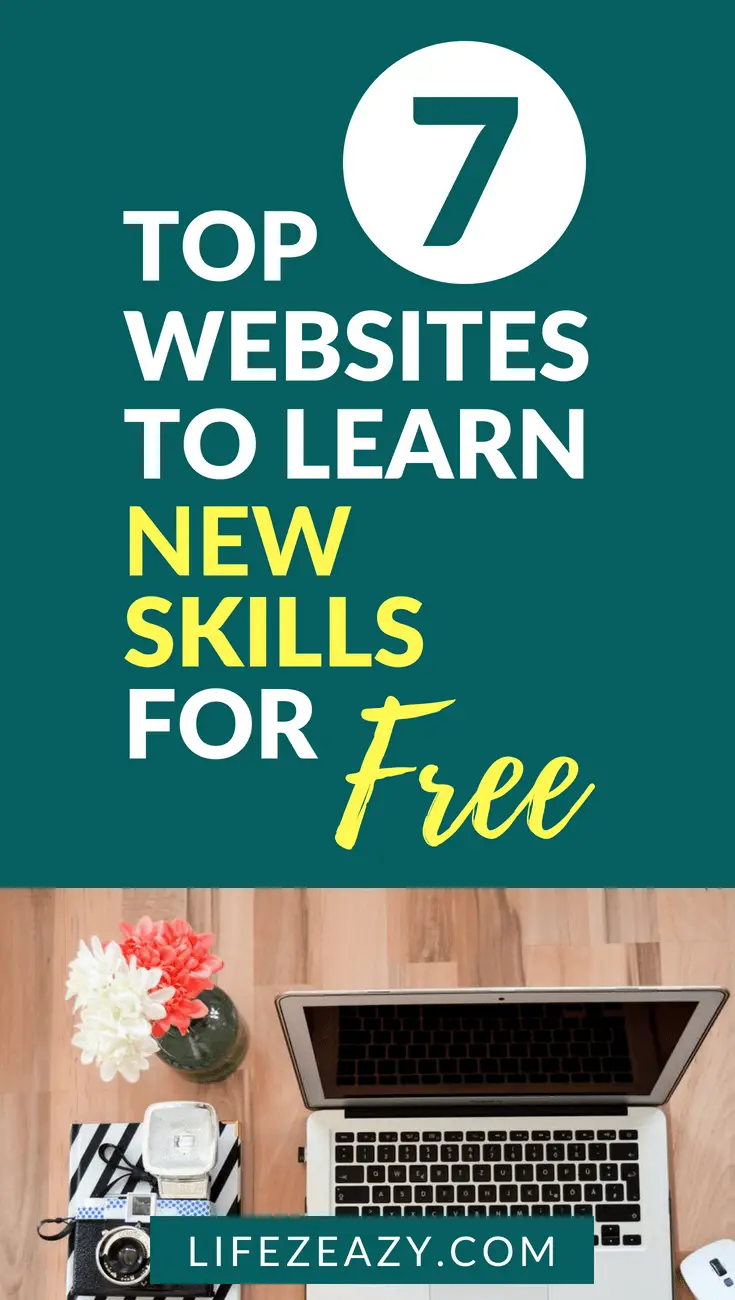 7 WEBSITES TO LEARN ANYTHING ONLINE FOR FREE
I have used all of these sites mentioned below. Though, I have interacted less with some websites. But, they still add value to your respective subjects.
All are free to use if you go for their free trial which means you can take any number of courses during their free trial period. 
There are also websites which provide both free & paid courses as well. Some of them even provide certificates which you can include on your resume to add value to it.
I know you also want to test these websites out. Therefore, without any further ado, let's just peep into it.
1. SKILLSHARE
This has to be my favorite one. Skillshare is an online community based on video courses. It provides you with thousands of courses on absolutely any subject.
Whether it is cooking, freelancing or building a website, it has got your back. It is stacked up with detailed video courses which can range from 10 mins to over 6 hours of long classes given by experts in their respective fields.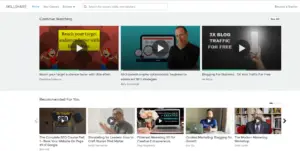 Skillshare divides the whole video course into a number of videos arranged as chapter or topics due to which you don't feel bored while watching these videos. 
You can even download classes from their official app. I have been a fan of Skillshare and have taken many courses in SEO, Social media marketing & much more. 
However, if you are planning to try it, then make sure to check the user reviews before taking any course.  Reading positive reviews about a course is a great sign & thus, you should definitely watch it,
As Skillshare is a paid platform, you need to invest in their Pro membership which cost $15/mo or $8.25/mo if you choose a yearly plan.
But the good news is, you can get FREE ACCESS to pro membership for the first 2 months to test Skillshare out. That means you can take any number of courses for the first 2 months for free if you sign up for their free trial plan. (I downloaded almost 30 courses during the trial period).
So, if you wanna try it for straight 2 months for free with no strings attached, then definitely, you should give it a shot.
CLICK HERE & START TAKING ANY COURSE FOR FREE ON SKILLSHARE
2. UDEMY
Udemy was the first website from where I took numerous courses in Digital Marketing. It is the same as Skillshare which provides video-based courses.
Though you need to pay for most of the courses. But don't worry, there are many other courses in which you can enroll for FREE.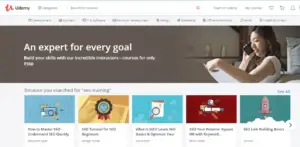 Talking about the paid courses which are actually worth it, they even have a money back policy within 30 days of purchase if you didn't find their course helpful.
A little secret I wanna share with you guys is that If you select a course which you are ready to purchase, make sure to check the same in Skillshare too. Because chances are, you can get the same course for free on Skillshare.
CLICK HERE & START TAKING ANY COURSE FOR FREE ON UDEMY

3. COURSERA
Coursera has partnered with big universities such as Duke, Stanford, John Hopkins etc to host their courses.  It has a wide range of courses to offer.
You can find business, accounting, data science, or entrepreneurship courses with an official certification. Many of the courses are either free or cheap to take.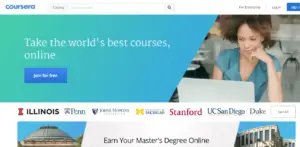 For the certificate, you need to pay a little money & thus you can include that certification on your resume which will add value.
Coursera is good if you are looking to learn the fundamentals & theoretical part of different subjects. Also, it is perfect for those who are looking for home based courses with certification.
I am currently using Coursera & I must say that they provide deep knowledge about the said topic & that too for free.

CLICK HERE & START TAKING ANY COURSE FOR FREE ON COURSERA
4. edX
edX is somewhat the same as Coursera but it has fewer courses as compared to it. But not to mention, they also provide a variety of courses from some of the top universities across the world.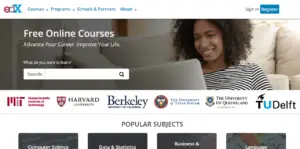 They are having more than 90 global partners which enable it to provide numerous courses on below topics.
As I am into Entrepreneurship, so I have taken courses based on that from edX & they literally provided a lot of value.
Like Coursera, they also share the paid certificate after completing the course.
CLICK HERE & START TAKING ANY COURSE FOR FREE ON eDX
5. YOUTUBE
YouTube is known to everyone. The reason I have included this on my list is that it also provides free knowledge about any topic.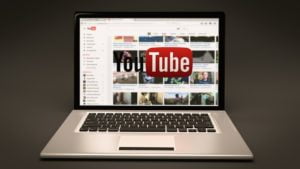 YouTube is best if you are looking for basic knowledge about a certain topic. I would suggest that If you are going to take a course on a certain subject which you are not familiar with.
You first search the topic on YouTube & grasp the basic knowledge. After that, you can opt for any website mentioned above to get a detailed knowledge.
If you are not looking for certification, then Skillshare will the best choice as it provides more practical knowledge that you can apply right the next moment.



6. LYNDA
Lynda is another one which provides online courses to learn new skills. Lynda is owned by Linkedin. You can try Lynda for free by using their 30 days trial period. After that, you need to pay for their membership.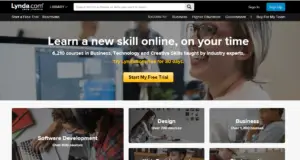 They are currently providing more than 6,200 courses to learn about business, software, technology, and creative skills. You can find any courses & start grasping the knowledge right from it.
Video courses are provided by experts who are having thorough knowledge in their respective fields. I haven't used Lynda much but if you are looking for free courses then this is also a good option.
CLICK HERE & START TAKING ANY COURSE FOR FREE ON LYNDA

7. CODECADEMY
If you are looking to learn to code online, then Codecademy is the best place to start with. It offers many courses such as HTML, Javascript, CSS, Python, PHP, Ruby etc.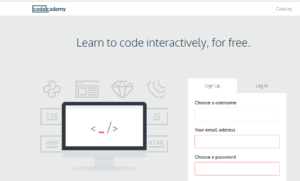 Codecademy provides free courses to enhance your coding skills. Each lesson has various coding exercises which can be practiced right inside your web browser.
So, you don't need to join any institution & spend darn money when you can actually learn it for free. I haven't interacted much with Codecademy but It is definitely on my hit list for future.
CLICK HERE & START TAKING ANY COURSE FOR FREE ON CODECADEMY




START IMPLEMENTING
This is the most important step for me. These courses are useless if you don't start implementing it in real life. It's easy to read and gain knowledge but the actual knowledge comes with practice & experience.
That is why experience is the most important thing which comes when you start implementing what you have learned.
In my case, I learned SEO, Social media marketing & I have started implementing the same on my blog. But while doing it, I actually came to know about the problems, what works for me & what not which courses don't teach.
Hope, by now, you have planned out what new skills you want to learn either as a hobby or for your business.
So, my only suggestion is to gain knowledge & implement it. It is a waste to learn something new if you don't apply it.
That's it. Hope you liked this article. Please let me know which website worked best for you? Also, don't forget to share this article on social media.

>>Read Next: