This post contains affiliate links. For more info, you can read my
Disclosure
page.
Do you want to learn anything online for free?
Whether it is a new course, language or any skill.
If your answer is yes to all these questions, eLearning has your back.
With the internet becoming big day by day, you have access to all the sources with just a few clicks away. All you need to do is enter the URL and everything is in front of you.
Having so much potential, then why don't you make use of it?
With the emerge of Massive Open Online Courses (MOOCs), you have the option to take online courses without even joining or visiting any academy.
It's just you and your computer & not a crowded environment. Plus, you can learn anything from the comfort of your living room with your own schedule.
7 Websites to learn anything online for free
I have used all the sites mentioned below. Though, I have interacted less with some websites, but, they still add a lot of value.
These websites provide both free & paid courses. Some of them even provide certificates which you can include on your resume to add more value.
So, on an overall, you can access these websites to either learn a new skill or enhance an existing skill for completely free.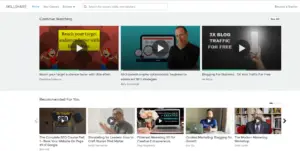 This has to be my favorite one. Skillshare is an online community based on video courses. It provides you with thousands of courses on absolutely any topic.
Whether it is cooking, freelancing or building a website, it has got your back. They stack it up with detailed video courses which can range from 10 minutes to over 6 hours of long classes given by experts in their respective fields.
Skillshare divides the whole video course into several videos arranged as chapters because of which you don't feel bored while watching it.
In this way, you can always resume your videos without even remembering the last time stamp.
You can even download classes from their official app to watch them offline. I have been a fan of Skillshare and have taken many courses in SEO, Social media marketing & much more.
However, if you are planning to take any course, then check the user reviews. Reading positive reviews about a course is a great sign to take that course.
Also, Skillshare is a paid platform which means you need to invest in their Pro membership that cost $15/month or $8.25/month for a yearly plan.
But the good news is, you can get free access to pro membership for the first 2 months to test Skillshare out.
This means you can take an unlimited number of courses for the first 2 months paying no dime if you sign up for their free trial plan. (I watched almost 30 courses during the trial period).
So, if you really want to try Skillshare for 2 months that too for free with no strings attached, then definitely go for it.
Read More:
>10 Secret Educational Websites to increase your knowledge
>17 Cool Skills you can learn for free to increase your Skillset
>Learn any new skill from Skillshare to make money online
2. Udemy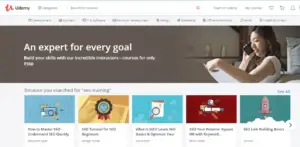 Udemy was the first website from where I took many courses on Digital Marketing. It is the same as Skillshare which provides video-based courses.
Though you need to pay for most. But don't worry, there are many other courses in which you can enroll for free.
If I talk about paid courses, then Udemy has a money back policy which means if you purchase a course and didn't like it, then they have a full refund policy within 30 days of purchase.
So, if you plan to purchase any course on Udemy, check it out on Skillshare as well because it may be available for free there.
3. Coursera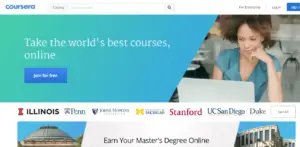 Coursera has partnered with big universities such as Duke, Stanford, John Hopkins, to host their courses in a wide range.
You can find business, accounting, data science, or entrepreneurship courses with official certification. Many of the courses are free or cheap to take.
If you need certification, you need to pay a little money. However, if it really adds value to your resume, then paying a few bucks doesn't hurt.
Coursera is good if you are looking to learn the fundamentals & theoretical part of different subjects. Also, it is perfect for those who are looking for home-based courses with certification.
I am currently using Coursera & I must say they provide deep knowledge about the said topic & that too for free.
4. edX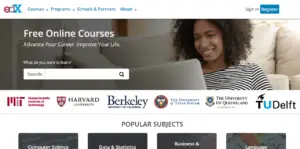 edX is the same as Coursera but it has fewer courses as compared to it. But not to mention, they also provide a variety of courses from some top universities across the world.
They are currently having over 90 global partners which enable them to provide many courses on many subjects.
As I am into Entrepreneurship, so I have taken a few courses & they are superb.
Like Coursera, they also provide paid certification after completing the course.
5. YouTube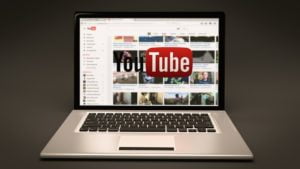 We all know YouTube. The reason I have included this on my list is that it also provides free knowledge.
It is good for those people who are looking for some basic knowledge about a certain topic.
I would suggest that if you will take any course on any subject which you are not familiar with, you should first search the same on YouTube & grasp the basic knowledge.
After that, you can use any website mentioned here to get a closer look.
6. Lynda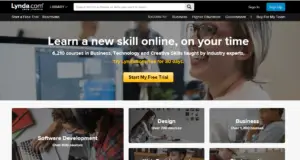 LinkedIn owns Lynda which provides online courses to its users. You can try their service for free by using their 30 day trial period. After that, you need to pay for their membership.
They are currently providing over 6,200 courses on business, software, technology, and creative skills.
Like Skillshare, they also provide video courses created by experts who are having thorough knowledge in their respective fields.
I haven't used Lynda much, but if you are looking for some free courses, then it's a good option.
7. Codecademy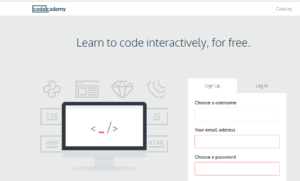 If you are looking to learn to code online, then Codecademy is the best place to start with. It offers many courses on HTML, Javascript, CSS, Python, PHP, Ruby, etc.
Codecademy provides free courses you can use to enhance your coding skills. Each lesson has various coding exercises to practice right inside your web browser.
This means you need not join any institution or spend any money anywhere if you are looking to learn such things for free.
I have interacted little with Codecademy & I am planning to learn HTML soon.
Implement
This is the most important step for me. These courses are useless if you don't implement it in real life.
It's easy to read and gain knowledge, but the actual knowledge comes with experience & practice.
So, my only suggestion is "gain knowledge & implement it". It is a waste to learn something new if you don't apply it. That's why make sure, you are doing your homework.
I hope you liked this article. If you do, then don't forget to share & pin it. Also, let me know in the comment section which website you will use?