When you click the links and ads on this blog, it helps me to pay the bills & keep this site free for you. Thanks for supporting me! For more info, read the Disclosure page.
Starting a blog is not rocket science. All you need to do is buy a domain name, web host, & install WordPress to get started within 30 minutes. However, the problem begins when your blog is not making enough money.
Many beginners think that running ads & implementing affiliate marketing can solve this problem. But little do they know the other methods, which can turn a blog into a money-making machine.
In this post, I am going to discuss six methods you can utilize to make the most out of your blog. But before I begin, let's look at how much money a blogger can earn?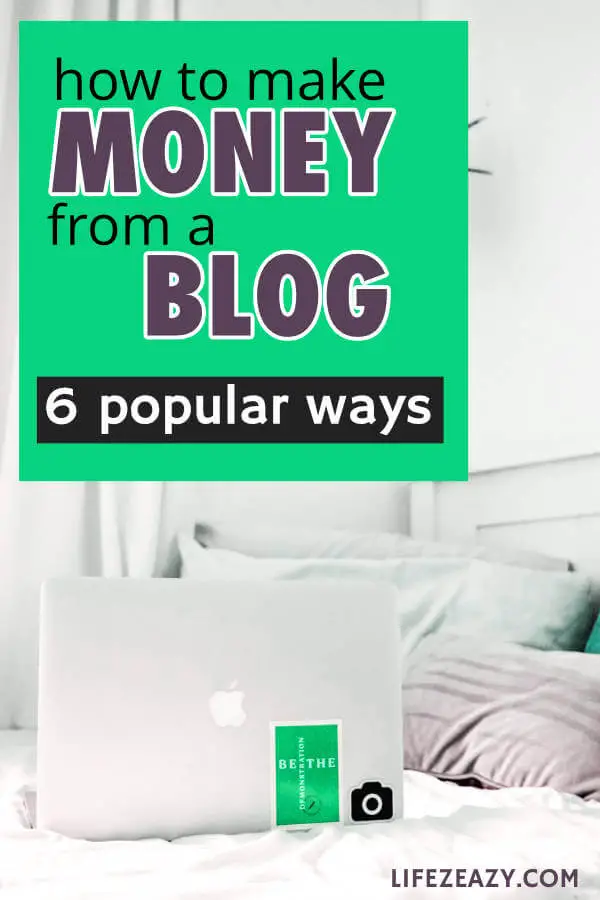 How Much Can You Make From Blogging?
To be honest, there is no fixed income. I have seen bloggers making only a few dollars per month and also over $10k per month. It all depends on your strategies and how well you know your audience.
As per Glassdoor, the average salary of a blogger is over $33,273 per year, based on several anonymously submitted salaries. That's $2,772 per month, but usually, a beginner blogger makes around $300-$1,000/month within a year.
As per me, there is no limit when it comes to blogging income. Either you can make a lot of bucks if you know how to get things done or you will just make a few dollars equivalent to pocket money.
So, instead of thinking too much about the earning potential, take blogging courses & learn from the experts to hone your skills. Over time, you will slowly see success.
6 Ways To Make Money From a Blog
1. Run Advertisements
One of the easiest ways to make money from a blog is by running advertisements. It is the simplest way where you don't need to do any sort of work, unlike other methods.
All you have to do is join an ad network, install their code, and make money for every impression and click that get on the ads. The more traffic you get, the more earnings you will make.
Usually, you can get started by joining Google Adsense as they do not have any requirements. But while applying, ensure you have 20-30 original posts written, and your blog follows all the Google's guidelines.
Once your blog is Google Adsense approved, you can apply for Ezoic as soon as you hit 10,000 monthly visits. Ezoic will not only improve your ad experience for visitors, but it will also grow your earnings by at least 50%. Besides Ezoic, you can also look for other Google Adsense alternatives.
On Lifez Eazy, I am using Ezoic, which is currently giving me around $10-$12 EPMV (earnings per thousand visits).
Read More:
2. Affiliate Marketing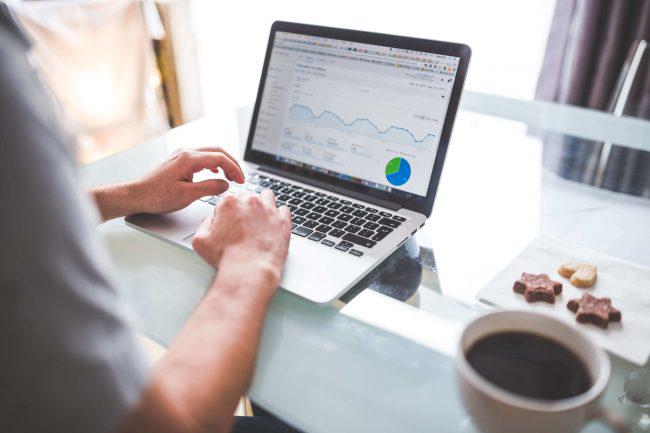 Have you ever bought a product using a link in a post? If you did, most probably, it was an affiliate link, and the blogger surely made a commission for selling you the product. 
I have been doing the same thing with Lifez Eazy, and it is one of my favorite ways to make money.
All I do is 
Look for a product to promote within my niche.

Join its affiliate program to get an affiliate link.

Write multiple posts targeting the product with affiliate links inserted in it.

Promote it everywhere to get traffic.

Watch how my content makes sales on autopilot.
Even though all the steps sound easy, affiliate marketing involves a lot of strategies. Simply writing a post and inserting links won't make any sale unless your audience trusts you a lot.
Now, it is itself a big topic that needs a separate post. The good news is I have already written an article where I talk about affiliate marketing for beginners. You can check that out.
3. Paid Reviews (Sponsored Post)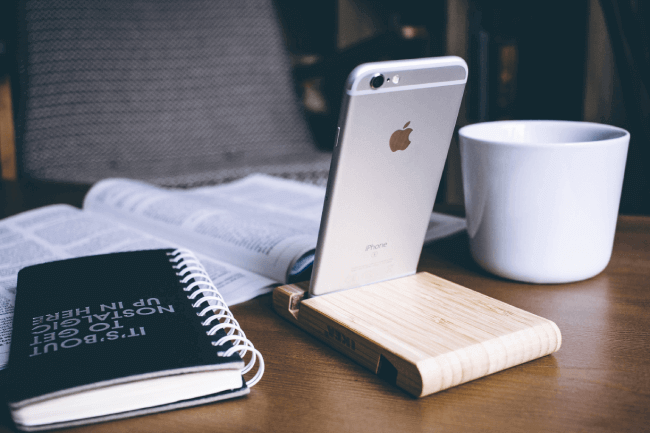 Getting sponsored posts from brands/businesses is not only going to help you make more money, but it is also excellent for your brand.
If you have a blog with engaging traffic along with several followers on social media, you have a great chance.
By working with big brands, you can easily make thousands of dollars, and even if they are not big, you can still take away a few hundred dollars. All you have to do is promote their products by writing an engaging review post.
Now, there are two ways to get sponsored post opportunities.
Wait for companies to contact you

Join Sponsored post network
If you already have a good reach with thousands of followers, you don't have to worry much as the companies will contact you personally.
However, if you have average traffic with decent followers, you can join some sponsored networks that connect bloggers with brands.
4. Sell Your Own Digital Product Like eBooks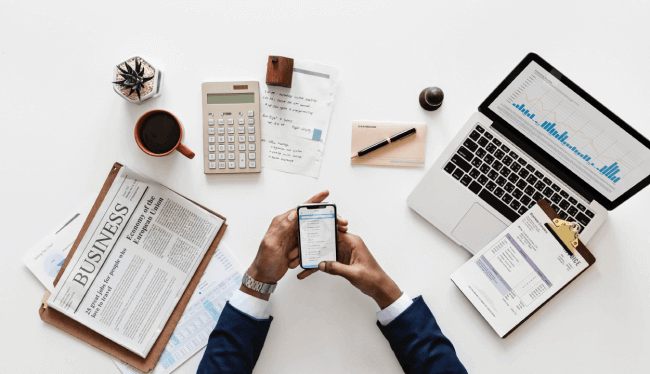 Selling digital products like ebooks is one of the most profitable ways to generate passive income from your blog. If you have noticed, many bloggers follow the same model to make a great stream of income.
If you'd ask me, I love the digital product business model even though it involves a lot of work. That's because once you have created an ebook that might take you a few days, it is going to bring recurring income every month.
Just image selling an ebook at $20, which took you two days to complete is bringing 10 monthly sales. That's an extra $200 a month. Not bad, right?
Many bloggers are making an extra $100 – $1000 or even more per month just by selling course ebooks. If you don't mind writing an ebook that offers something to your audience, this can be your cup of tea.
5. Offer Services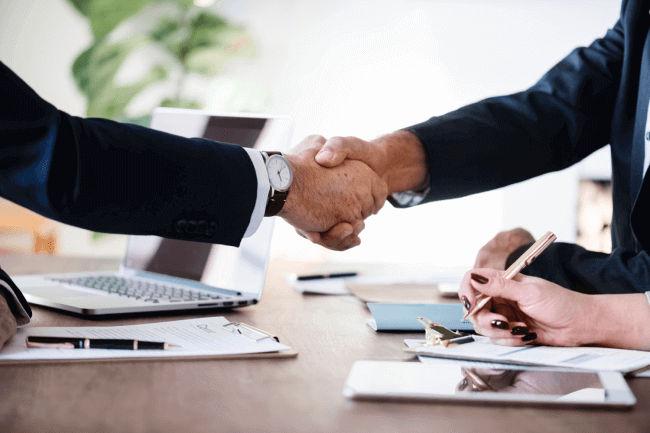 If you're good at any skill related to your blog niche, you can offer your services to your audience. This will not only help you make extra money every month but you can also hone your skills.
For example, offering content writing services to other bloggers who don't have time to produce new content is a good idea. Similarly, you can also manage Pinterest accounts of others who don't want to spend time on Pinterest.
The thing is, you need to identify your skills and then find out whether your audience will be interested in buying your skill as a service. If they do? Why not start offering them?
For this, you can create a new page on your blog and list the service you are offering. Make sure to place it in your navigation menu for the most visibility.
6. Create a Membership Site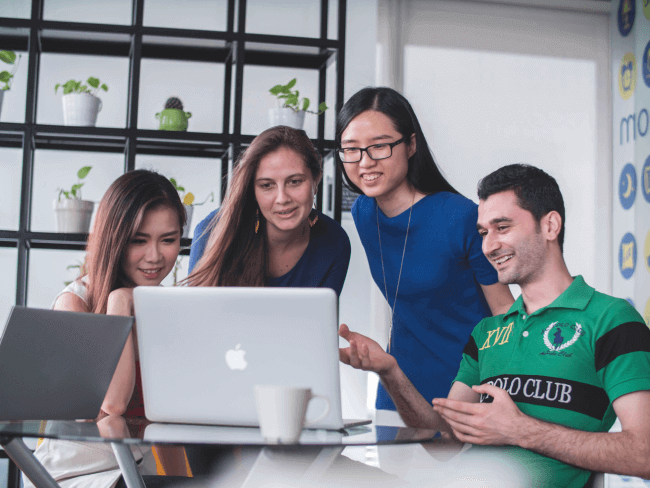 A membership site is a gated part of the online business where only subscribed members can access the content using a username and password.
It is one of the best online business models to earn a recurring income that increases with more members. So, having a membership site is always a great option.
Now you might think, why would anyone want to become a member of such a site?
Well, that's because they offer valuable digital content like ebooks, courses, video courses, tools, exclusive content & special offers. So, if anyone is really interested in getting hold of it, they either pay monthly or yearly fees. Some sites even have a one-time payment.
If I talk about myself, I am a member of Pajama Affiliates (membership site) where I get exclusive access to courses related to Blogging, SEO, and Affiliate Marketing. Another example is the Authority by Copyblogger.
Final Thoughts – Make Money With a Blog
These are the top 6 methods used to make money from a blog. It is not necessary to use all of them, but if you can, you'd make a nice monthly income.
So, now let me know, have you already implemented all these methods or you'd love to try one of them? Let me know down in the comment section.