When you click the links and ads on this blog, it helps me to pay the bills & keep this site free for you. Thanks for supporting me! For more info, read the Disclosure page.
In this guide, you will exactly how to make money from Social media.
But before I begin, let me ask you a question, how much time do you spend on these sites?
Do you know, a person spends an average of 2 hours every day on social media?
That's a heck lot of time.
Now, it may differ from person to person. But think about it, what's the use of wasting so much time when you can do something productive?
Instead of spending your time on such sites, why don't you use them strategically to make some extra cash?
According to the Instagram influencer app Takumi, influencers with a minimum of 1,000 followers can make up to $50 a post from a brand.
Other influencers with over 5,000 & 20,000 followers could charge roughly $97 & $390 a post.
So, there are a lot of things you can do with social media that can help you
make a good passive income
& who knows you could even do it even full time which gives you more financial freedom.
How Much Money Can You Make From Social Media?
Making money from social media doesn't have any limits. You can either make $0 or you can make more than $2000/month.
It all depends on how much work you are putting in & how smartly you are doing it.
If you really want to be successful, you first need to have engaging followers.
Now, why do I mention engaging followers?
Because merely hitting big numbers isn't of any use. There are people buying followers from different sources which is great if they want to increase their follower count.
But with such followers, there is less to no engagement. Those followers won't be taking any action on any of your posts because they genuinely are not interested.
That is why you need to concentrate on gaining followers who are interested in your profile, who can take action, and who always engage with your post.
Here is a great guide by Buffer on getting real followers which you can refer to.
How To Make Money From Social Media (10 Methods)
1. Make Money From Pinterest
If you are not aware of Pinterest, then you should because it is one of the best platforms to sell your products.
Pinterest garners over 200 million users per month. Out of which 92% of users are always looking to buy something according to Pinterest statistics.
Having such a huge buying audience is a great way to make money by promoting your affiliate or your own products.
But before promoting anything, you must know how Pinterest works.
Once you know how to use Pinterest, you can simply sign up for affiliate products and then promote them on Pinterest to make sales.
2. Sell Your Own Digital Products
This method takes a little work but it will surely pay for the long run.  Selling digital products is one of the best businesses you can do to make consistent money.
If you are good at something which has a lot of demand like graphic designing, SEO, or anything, then you can write an ebook where you can share all the secrets.
"Mr. Joseph Hogue from myworkfromhomemoney.com makes around $2000/month just by selling ebooks, audiobooks & paperback on Amazon."
To create such ebooks, you can use websites like Canva or a tool like Microsoft Word.  Once you are ready with your ebook, you can either sell it via Amazon or ClickBank.
If you choose Amazon, you need to create a KDP (Kindle Direct Publishing) account where you can publish & sell your ebook in Kindle format.
For promotion, you can promote your ebook link on social media such as Facebook, Instagram, Twitter, or Pinterest.
Ensure to target the right hashtags so that your post reaches the right audience. You can also invest in ads to increase your reach.
If they really have an interest in your topic, then they'll surely be going to buy it.
You can check out this guide where you will learn how to sell an ebook via Amazon. You can also do the same thing with ClickBank as well which gives you a better commission.
3. Become A Social Media Manager
Many online businesses promote themselves on social media sites as it is one of the easiest ways to generate lots of customers.
Over 90% of online marketers are using social media to promote their business but less than 15% can see better results.
That is why, nowadays many marketers, and bloggers are hiring Social media managers to leverage their business.
This gives room to all those freelancers who know how to handle & promote businesses on such sites.
Their main task involves:
Scheduling social media updates
Replying to messages
Creating social media graphics
Setting up profiles & much more
So, if you are really interested in becoming a Social media manager, you first need to check whether you have the following basic skills:
Excellent communication skill
Aware of the latest happenings on Social media
You should know where to find viral content that can be shared with your followers
You should know how to be a good customer service provider
If you think you are a good match, then why not try it?
Many of them are making $20,000 annually by managing social accounts.
However, please note that they are professionals and you may not earn this much when you are just starting out.
But this is a great way to get motivated. Isn't it?
4. Influence Marketing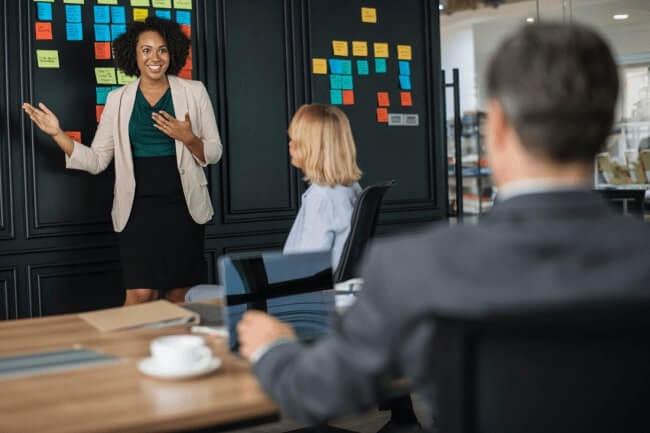 This method is definitely good for those people who have a good fan following on social media.
If you have thousands of followers on Instagram or Facebook, why don't you promote those products you think your followers will like it?
But before promoting anything, you need to contact that product brand and give them an offer to get paid for promoting their products.
If they agree, you can then get paid for every promotional post you share with your followers.
Now, while contacting brands, most of the time you won't hear from them but there is a good chance you will get your first paid promotion.
So keep your hopes high and work on it.
5. Promote Affiliate Links On Social Media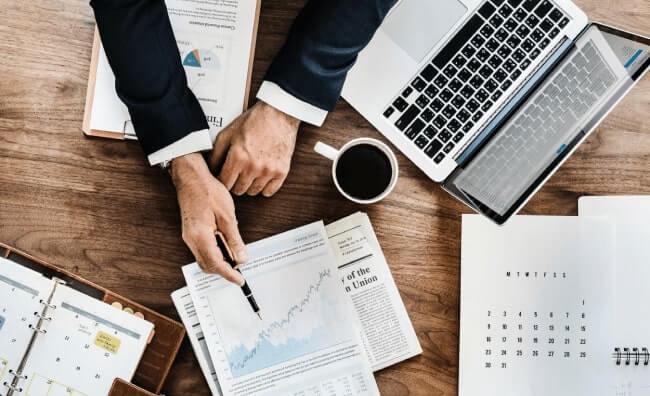 Affiliate marketing never gets old as it is still one of the best ways to make money online.
All you need to do is apply for an affiliate program, grab an affiliate link and promote it. If someone buys that product through your affiliate link, you get some commission.
As a blogger, it becomes easier to promote these affiliate links because you have a blog where you can write content to promote them.
But if you don't have a blog, then social media sites can be a good option only if you have engaging followers.
My advice will be to first select a niche whose product you will promote on these sites.
For example, if you know a lot about fashion-related products, then choose the fashion niche.
Once you know which niche you will target, create your social media account where you will only post stuff related to this niche.
In this way, you can attract followers who are going to interact with your post.
Once you have enough followers, you can then start sharing affiliate products with them.
If possible, create a free website using WordPress, Blogspot, or Wix where you can write content related to these products.
In this way, you will have a better chance to sell & make commissions.
Well, these are some initial steps you need to take while starting out. If you need to know more, then you can read this guide.
6. Share Referral Links To Make Money
Many companies are paying less attention to traditional advertising methods and instead opting for referral programs where they offer freebies and cash incentives to users who promote their products and services.
As a user, you get a referral link through which if anyone sign-ups; you get paid.
Now, you can share these links on social media or anywhere where you think you have a great chance.
This is a great way to make some extra cash where you don't need any website.
Though having a website is always a great option, it's not necessary in this case.
I suggest you promote referral links of apps or any program in which your friends and followers might have an interest.
So, figure out the programs, grab referral links, and start promoting them.
7. Make Money From YouTube
YouTube is the most popular online site where people are making thousands of dollars per month.
It has become a full-time job for many people who are able to generate good revenue by making videos.
All you need to do is create an amazing YouTube channel by uploading quality videos on any topic you like.
When it starts getting thousands of views, you will automatically make money from Adsense ads displayed on your videos.
Now, it looks like a piece of cake, but it isn't.
You see if you want to make some big bucks from your videos, then you must get thousands of views. As a beginner, it is quite difficult until your video becomes viral which is rare.
So the only option you have is Social media where you can share your videos on groups or among your friends.
This is a great way to generate views and moreover, if they share it with their friends, then it will garner more views.
On top of that, if you are lucky, your videos might catch the eyes of big pages that have thousands of followers.
If they share your video on their page, then grab the popcorn, because you may see a flood of views.
8. Make Money From Your Instagram Photos
If you upload amazing photos on Instagram that get so much attention, then you really have a good chance to make money from these photos.
You can upload them on sites like Shutterstock, Twenty20, or Foap which is a platform to sell photos.
Moreover, you can also grab your photo links from these websites and share them on your Instagram so that your followers know where to buy them.
I know it will be difficult for you at first if your followers are not interested in buying such stuff.
So, it's better to attract followers who are really interested in such kind of stuff and then promote your photos with them.
In this way, you'll have a better chance.
Many bloggers and online marketers are always looking to buy photos for their online business, so it's a great idea to promote your stuff with them.
"Mr. Daniel Arnold made $15k on Instagram in a single day by selling his photo prints. You can check out his story here."
Related Post:
9. Start A Business On Instagram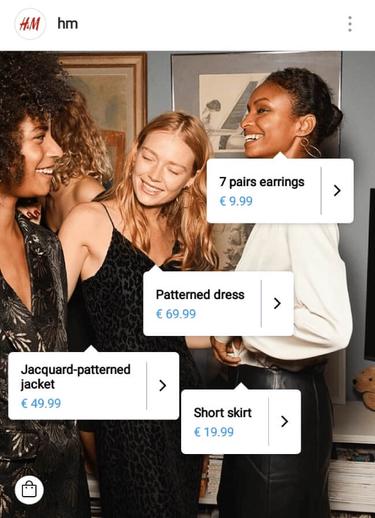 Do you have an amazing sense of style?
Are people always enquiring about the merchandise you post on Instagram?
If yes, then why don't you convert your Instagram account into a business account?
Having a business account gives you the option to sell products. You can tag different products along with its price which your followers can buy from you.
However, there is a little process involved in accessing the "tag products" feature which you can read from here.
There are many users who are selling Fashion & craft products using this method.
So, if you think you are a good fit for such type of business, then try it.
10. Sell Physical Products
If you are good at handmade crafts, artwork, or anything you think people will buy, then what's better to showcase it on social media?
Sites like Instagram, and Pinterest are great choices to promote these products.
But before you promote your products, ensure to have an Etsy account.
Etsy is an e-commerce website that connects people looking for unique goods with independent sellers around the world.
If you don't know how to use Etsy, then check out this guide.
Once everything is ready, you need to click beautiful photos of your products and promote them on Social media. Ensure to add your Etsy link in the description.
If anyone is really interested in your craft, they will surely buy it from your Etsy store.
"Alicia Shaffer, a mother of three makes around $70,000 per month from her Etsy store. You can check out her story here."
Final Note
These are some legitimate ways to make money from social media.
It may seem difficult at first, but once you start seeing the result, it becomes easier.
The only thing you need is motivation and patience to become successful in these businesses.
So, tell me which one are you going to try?
If you liked this post, then show some love by sharing and pinning it.
Cheers.