When you click the links and ads on this blog, it helps me to pay the bills & keep this site free for you. Thanks for supporting me! For more info, read the Disclosure page.
Are you looking for earning sites that pay through Payoneer? Check out this post to explore a list of 20 websites that are completely free to join.
Most of the earning sites offer PayPal as their payment mode which could be troublesome for some people belonging to countries that have no access.
In such cases, it's kind of difficult to find money-making platforms that support Payoneer as their payment mode. 
But no need to worry as I have listed some popular websites that provide Payoneer as one of their payment methods. So if you have been searching for such platforms, this post is just for you.
What is Payoneer?
Payoneer is a financial services provider that specializes in online money transfers and digital payments, especially from USA-based companies. 
It provides payments in over 200 countries helping millions of businesses and professionals in providing and receiving payments.
You can accept payments in USD, EUR, GBP, JPY, AUD, CAD & MXN as if you had your own local bank account. Compared to PayPal, they charge less fees i.e. for every $100 transferred, you can save about $5. 
To create an account, you can click here and receive $25 as a sign-up bonus when you receive $1000 in payments.
Now, let's take a look at the websites.
Video-Sharing Earning Sites That Pay Through Payoneer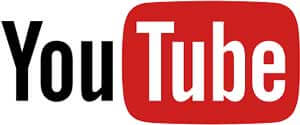 If you are interested in running a YouTube channel, you can transfer your Google Adsense earnings via Payoneer.
But for this, your channel should be eligible for monetization which requires at least 1,000 subscribers and has generated 4,000 watch time hours over the last 12 months.
Once you fulfill this requirement, you are ready to earn money from YouTube.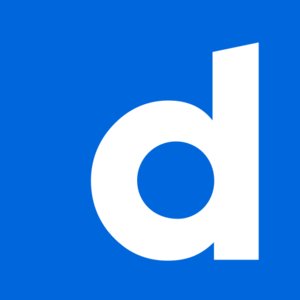 Dailymotion is a French video-sharing platform just like YouTube where you can make money by creating videos.
All you have to do is – create a channel and start uploading videos. Once you have reached 10 000 views on the content uploaded from your channel, you can enable monetization.
Payments are done through Payoneer and PayPal once your total revenue exceeds $100.
Freelancing Earning Sites That Pay Through Payoneer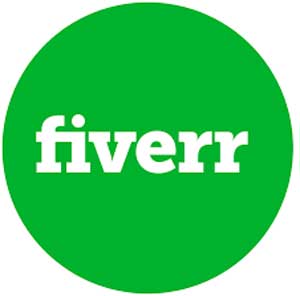 Fiverr is an online freelance marketplace where Freelancers can provide their services (gigs) and get paid for them. If you want to offer your skill to potential clients, Fiverr gives you a great platform to connect with them.
Talking about the payment, they can be withdrawn in three ways – PayPal, Payoneer Revenue Card, & Payoneer Bank Transfer.
For the Revenue card, the minimum payout is $30 along with a small fee based on how quickly you want. To receive the payment within 2 days, there is a $1 fee whereas to receive the money in 2 hours, a $3 fee is deducted.
In the case of Payoneer Bank Transfer, the minimum withdrawal is $50 if you are outside the US else it's $20. Also, there is a $3 charge per withdrawal.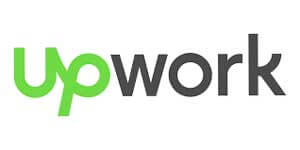 Upwork is a freelance marketplace that allows businesses & clients to connect with freelancers from all around the world to get their job done. As a freelancer, you can bid on jobs and get paid for them via Payoneer. 
To get started, all you have to do is create an account, complete all your profile details & then, bid for the jobs. If the client thinks you are suitable, they will accept your request.
The minimum payout is $100 that can be transferred via Payoneer. PayPal, & Bank transfer along with small fees.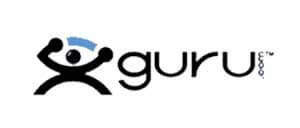 Another similar website is Guru where you can work as a Freelancer to get paid from Payoneer.
The company has a good reputation that connects freelancers with potential clients. If you're skilled, you can easily earn some good money here.
Talking about other payment modes, it includes eCheck, PayPal,& Wire Transfer.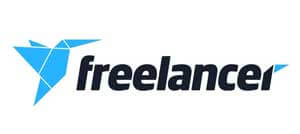 As the name suggests, Freelancer is a platform that connects freelancers with clients either for short or long-term projects.
Once you join this site, you can bid on projects posted by clients for an opportunity to work with them. If they think you're suitable (by looking at your qualifications & charge), you'll be hired.
The minimum payout is $30 that can be redeemed via Payoneer, Paypal & Skrill.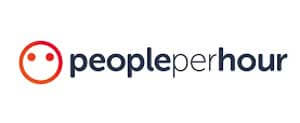 PeoplePerHour Limited is a UK-based online platform giving opportunities to businesses and Freelancers to connect.
Just like other freelancing sites, they too have the same process where you can promote your skills to receive projects from clients.
To receive payment through Payoneer, you need to request a payout that takes 48 business hours to process from the PPH ends. Once it is clear, you will receive the amount in your account.
Other payment modes include – PayPal, Skrill, & ACH bank transfer.
Affiliate Network Earning Sites That Pay Through Payoneer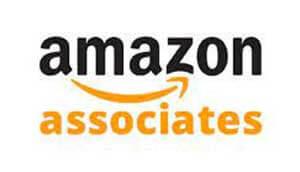 With the Amazon Associates program, you can recommend Amazon products to people to receive up to 10% commission on every successful sale.
When you join this program, you can extract affiliate links for any product you want to promote. Once someone buys the product using your link, you'll get a commission.
Even if they don't buy your suggested product and instead purchase something else, you'll still receive the commission.
Once you have earned over $10, you can redeem your earning via Payoneer. You can read this post to know – how to set up Payoneer with Amazon Associates. Other payment mode includes – Check, Gift card.
Related Post:

Clickbank is an affiliate marketing marketplace that lists several digital & physical products for selling and buying. Though most of the products are downloadable, some items require shipping such as DVDs, fitness equipment, food products, cosmetics, or supplements.
You can join this site either as a seller or affiliate marketer to earn money. Similar to the Amazon associates program, you get a link to promote each product under their affiliate program, and once someone decides to buy it, you get paid a few percent commission for each qualified sale.
All the payments are done via Payoneer, PayPal, Wire transfer, Check, direct deposit once you hit at least $10 (minimum threshold can be set as per your preference)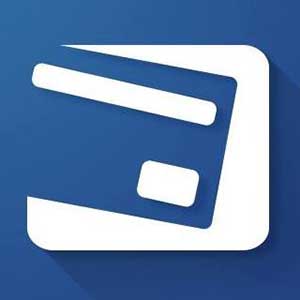 PayKickStart is a web-based shopping cart and sales funnel builder that pays through Payoneer & PayPal to all its affiliates.
As an affiliate, you can use this platform to promote products online and earn 30% monthly recurring commissions for each merchant you refer.
Not only that, but you can also join affiliate programs for any merchant who sells their products through PayKickstart.
Once you have earned $25 in your account, you can redeem them for Payoneer payment.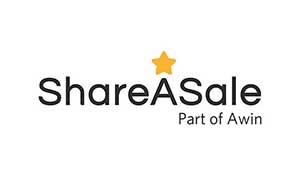 Shareasale is another popular affiliate network that uses Payoneer as well as check and direct deposit to pay its affiliates.
Affiliate programs are available in a variety of niches, including home decor, WordPress themes and plugins, fitness, and so on.
You can sign up for a free account, but not everyone is accepted onto their platform. You will have a better chance of joining them if you have a good site with decent traffic.
Their minimum payout is $50, which can be withdrawn using your preferred payment method.
Survey Sites That Pay Through Payoneer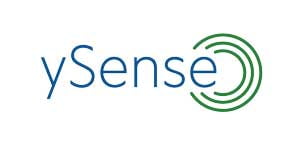 ySense is a GPT site where you can earn money by completing various tasks. You can do this by taking online surveys, accepting offers, and even referring others.
To redeem a Payoneer gift card, you must have at least $52 in your account ($2 fee included).
There is also a withdrawal option for PayPal, Skrill, Amazon gift cards, and Reward Link Italy, with a lower minimum payout amount.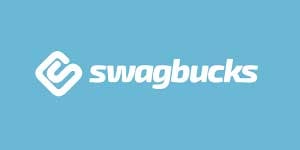 Swagbucks is one of the most popular GPT sites that offer a variety of rewards available, including Payoneer.
You will earn SB coins by completing various tasks such as surveys, offers, app installation, and game play.
To redeem for a $52 Payoneer card, you need to collect 5,200 SB.
To begin, click here and enter REDDIT code in the code section to receive 70 SB.
Want more? Check out the post where I have listed two more survey sites that pay through Payoneer.
Other Earning Sites That Pay Through Payoneer

Envato is a leading online platform where people can buy and sell creative assets like graphic templates, stock videos, photos, music tracks, and much more.
If you have any creative assets to sell, you can use this website to earn money. Once you have earned $50 in your account, you can withdraw it through Payoneer, PayPal, and bank transfer from the Payouts page.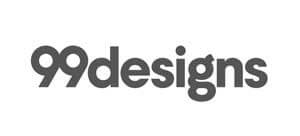 99Designs is a platform where creative designers and clients can work together on various design-related projects.
It is similar to freelancing sites but the only difference is – only graphic designers are allowed. So, if you know how to create logos, book covers, web app design, illustration, you can join 99Designs to get paid.
The minimum payout is only $25 that can be withdrawn via Payoneer and PayPal.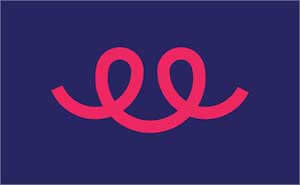 Spring, formerly known as TeeSpring is a Print-on-Demand service that allows you to create & sell customized products.
They have integration in partnership with YouTube, Twitch, Tiktok, Instagram, etc allowing to display merchandise within the platform. If you have an audience that is willing to buy your merch, you can join Spring to earn money.
To get started, create a custom store and design your products instantly in Spring. Then connect your preferred social account, promote your launch and share your products with your audience.
When someone buys your product, Spring will take care of production, shipping, and customer support while you earn the money. The payment is done via Payoneer & PayPal.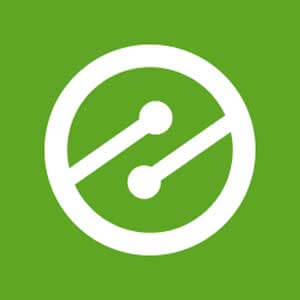 Ezoic is an A. I program that provides web publishers with automated website intelligence for their ads, layouts, content, and more.
It uses machine learning to understand visitor behavior and then make informed changes for better results.
If you are running a website, you can use Ezoic to improve your ad earnings and increase it by at least 50 to 100%.
Once you earn at least $20 in your account, you can redeem it via Payoneer, PayPal, Check on a net 30-day schedule.
To know more, you can read my Ezoic review.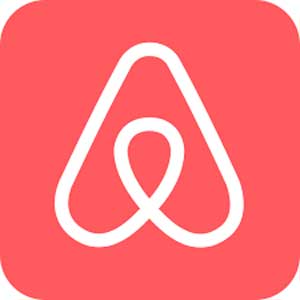 Airbnb is an online marketplace that connects travelers (seeking lodging for usually cheaper prices than a hotel) with the hosts (renting out space in their homes).
Guest can search houses and apartments as per their preference using various filters on this site.
To earn money, you can join as a host if you have a place for renting out. The default minimum payout is $1 paid via Payoneer, wire transfer, PayPal & Western Union.

SEOClerks is a marketplace where people can find experts offering services in online marketing. It includes – backlinks, web design, website traffic, and much more.
If you are an Online marketing geek, you can use SEOClerks to provide your services and get paid for them. The payment method includes Payoneer and Paypal when you hit the minimum payout.

Depositphotos is a popular microstock website that has a vast collection of premium high-quality stock photos, illustrations, vector images, and video.
To make money on this site, join as a Contributor and submit your photos/graphic assets for review. Once approved, you can start uploading files with suitable keywords to build your portfolio & get paid for every download/sale.
You can earn $0.25 – $33.82 per photo & $3.83 – $64.22 per video. All the payments are done via Payoneer, PayPal & Skrill once you have collected at least $50 in your account.
Read Next: