When you click the links and ads on this blog, it helps me to pay the bills & keep this site free for you. Thanks for supporting me! For more info, read the Disclosure page.
We all know that Amazon Associates do not use PayPal to send Payments. The only way to receive them is either by gift card, direct deposit (Only U.S) & Check.
If you do not like to receive your payment as a gift card or as a Check that requires a minimum of $100 earning, you can try Payoneer. With Payoneer, you can receive the payment from Amazon U.S Associates as a Non-U.S citizen.
But how do you get started and what are the steps involved? That is what I am going to show you in this guide. So, if you are ready, let us start with what exactly is Payoneer?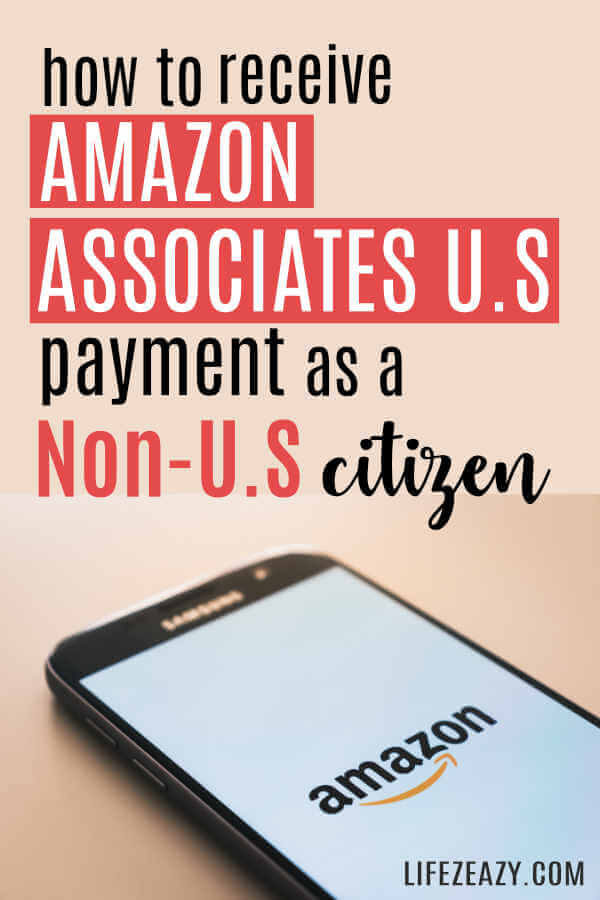 Read More:
What is Payoneer?
Payoneer is a financial services company just like PayPal that provides online money transfer and digital payment services. It provides cross border payments from over 200 countries that helps millions of businesses and professionals every day.
Companies like Google, Airbnb, Upwork, Getty Images, etc. also rely on Payoneer's mass payout services for payments.
If we compare it with PayPal, Payoneer charges less fees. For every $100 you transfer, you can save about $5 compared to PayPal.
How Payoneer Works?
Payoneer's payment service provides you a personal collection account number, which allows you to receive payment via ACH transfers from the U.S companies. For EU companies, you can collect via SEPA transfers.
When you join Payoneer, you will receive a virtual U.S account where you can transfer your Amazon payment. From there, it gets transferred to your local bank account within 4 business days.
Here is my first payment proof from Amazon Associates received on the Payoneer account.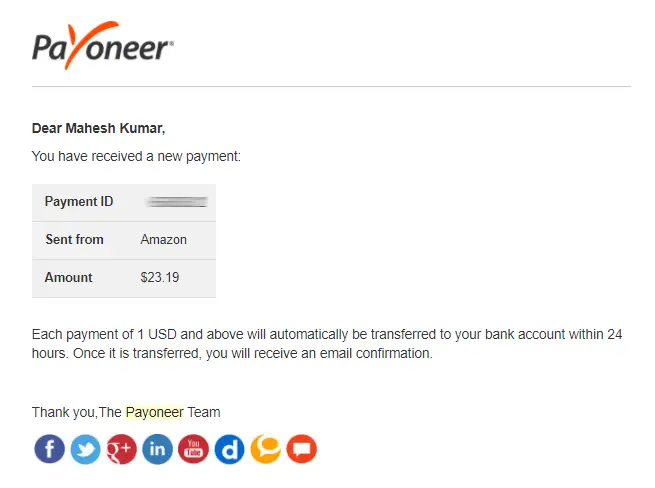 Also, here is the e-mail when my money got transferred to my local bank account.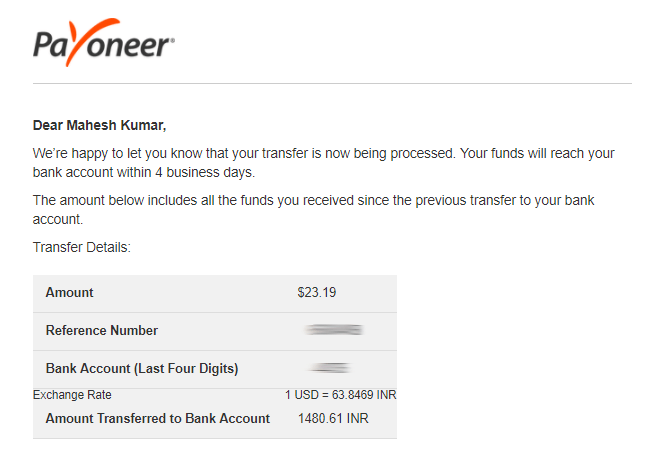 How To Open A Payoneer Account?
Click here

to sign up for a free Payoneer account as an individual or as a company.

Now, the first step involves filling your personal details which include first name, last name, e-mail address & date of birth.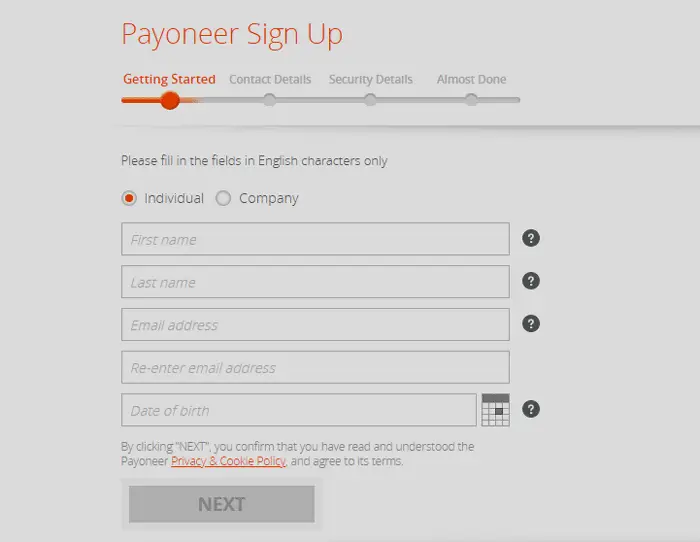 The second step requires you to fill your contact details, which include country, city, address, Pincode, and mobile number.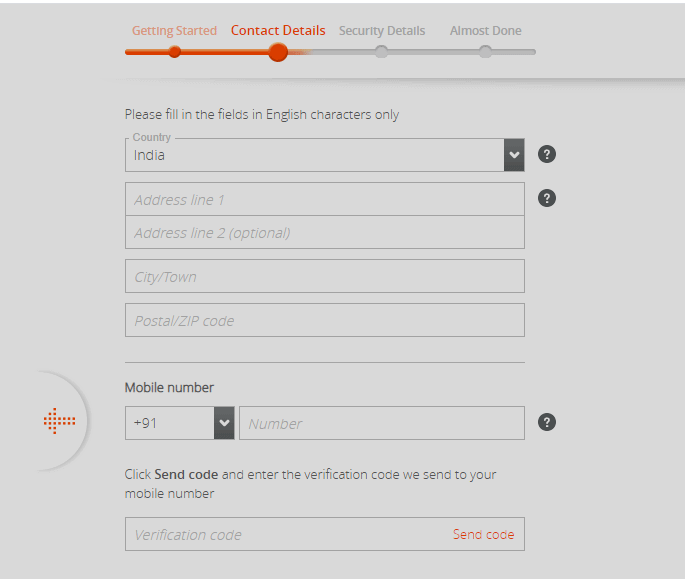 In the third step, you have to enter security details that include username, password, security question/answer, & ID details. The ID details will depend on your country. It can be your national ID, PAN number (for India), etc.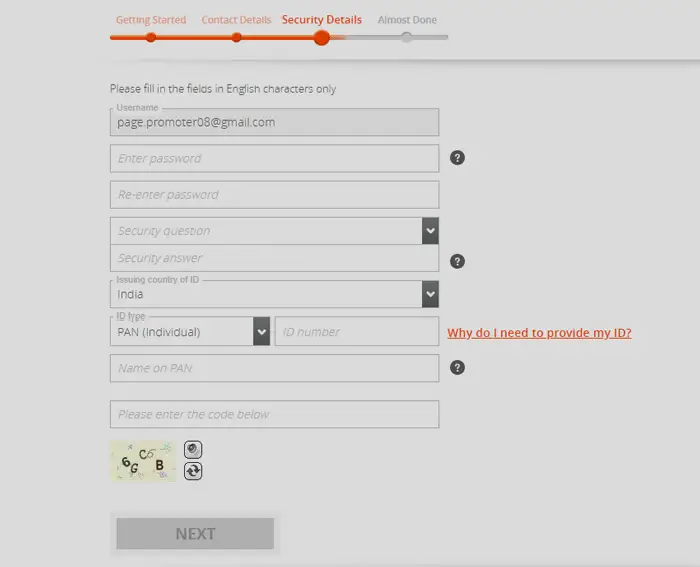 The last step involves filling up your local bank account details where you would like to receive the payments.

It

includes account type, currency, bank account name, etc.

Once everything is filled, submit it for a review. Payoneer will look up all your details and approve your account within a couple of days. 

Once accepted, login to your account and set two more security questions for security purposes. Also, set your purpose code as well.

Now, visit the

Global Payments Service section & scroll to the USD section to

see your virtual account details, which will be used to receive the payment.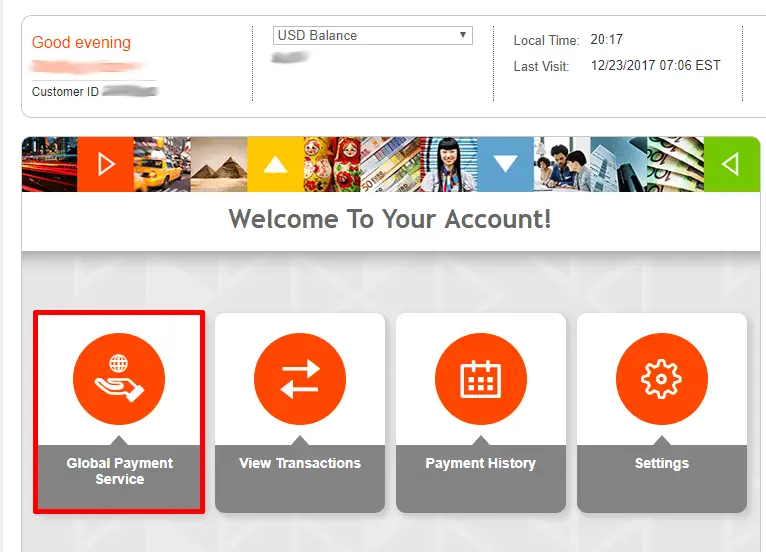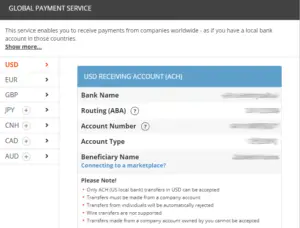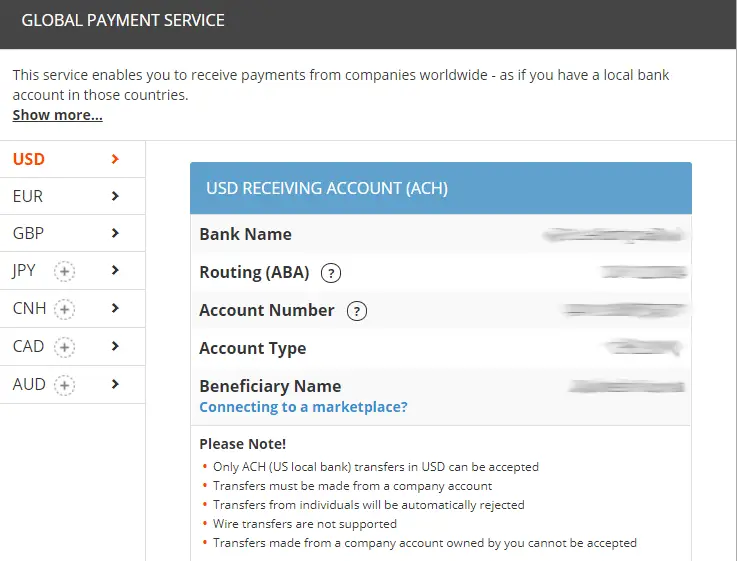 How To Link Payoneer Account With Amazon Affiliate Account?
Before you begin, please make sure you have filled your Amazon Associates account tax details, so it does not show incomplete. Once you are done, follow the below steps.
Visit your Amazon Associates account & click account settings.
Under Payment & Tax information, click on the change payment method. You can also see the tax status as completed, which I discussed earlier.
You will be given 3 options for payment. Choose the Pay me by direct deposit option.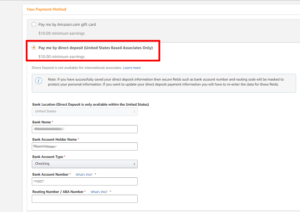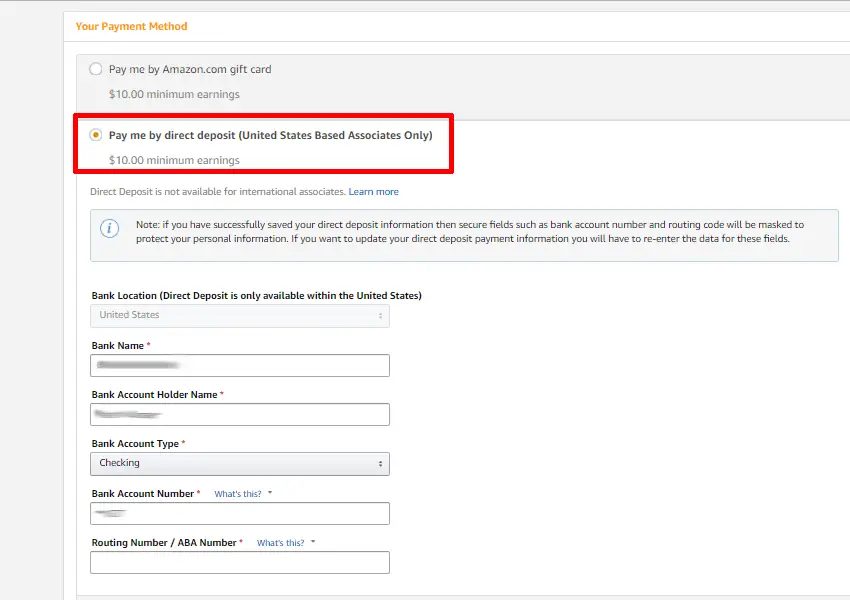 Here you need to enter your Payoneer virtual U.S account details created earlier. You can fill them by simply copy & paste. Once done, save it to complete the process.
That's it, Amazon will now transfer your money to your Payoneer account every month. From there, it gets transferred automatically to your linked local bank account.
The minimum payout amount to receive payment is $10. So, ensure you are earning at least $10 every month.
[click_to_tweet tweet="How To Receive Payment From Amazon Associates As Non-US Citizen 2020. #payoneer #amazonassociates " quote="How To Receive Payment From Amazon Associates As Non-US Citizen 2020." theme="style3″]
Over To You
This is how you can set up a Payoneer account and link it to your Amazon Associates to get paid as a Non-US citizen.
Whenever you receive any payment, wait at least 4-7 days to get your money credited to your local bank account. Moreover, you can also use Payoneer as an alternative of PayPal for your day to day money transfer.
Let me know if you have any questions?