This post contains affiliate links. For more info, you can read my
Disclosure
page.
Affiliate Marketing is one of the best ways to make money online. There are many people out there who are making thousands of dollars every month just by doing this.
If we talk about Affiliate Marketing programs. Then no doubt, Amazon provides one of the biggest affiliate programs in the world.
If you are an Amazon affiliate marketer living outside of the USA, it would be hard for you to get paid because Amazon doesn't provide Paypal option for money transfer.
If you go for a cheque payment option, it will take several days to receive your cheque, plus they charge a fee in case of cheque payment. So now, what is the other option to receive payment from Amazon affiliate?
You travel to the USA and receive your payment. Just kidding. There is another payment service just like Paypal which is known as Payoneer.
Through Payoneer, you can receive your Amazon affiliate payments within a few days straight to your local bank account.
Being an affiliate marketer myself, I have been using their service to receive the payments and all I can say, I am quite satisfied with their service.
Related Post: Affilate Marketing Guide for Beginners – Tips for Bloggers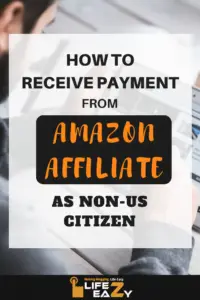 What Is Payoneer?
Payoneer is a financial services company just like Paypal that provides online money transfer and digital payment services.
What I love about Payoneer is that it is one of the best financial service company in getting paid by the US, EU, UK, JP & CN based companies.
It also gives you a feeling as if you acquire your own bank account in these countries.
How Payoneer Works?
Payoneer's payment service provides you a personal collection account number which allows you to receive payment from US companies via ACH transfers & from EU companies via SEPA transfers.
It allows you to have a US account (in the case of Amazon US) so that the payment can be transferred to it.
When payment is credited to Payoneer account via Amazon, it is then transferred to your local bank account within 4 business days.
Here is my payment proof from Amazon which I received on my Payoneer account. This was one of the first payment that I received from Amazon.
And this is the e-mail when my money got transferred to my local bank account from Payoneer account.
Another thing is that, when you sign up with Payoneer, you will be rewarded with $25 once your account is loaded with $100. That's free cash for you.
How To Open A Payoneer Account?
You can sign up for a Payoneer account from here.
Next, you will be required to fill personal details along with your local bank details which will be linked to your Payoneer account. The process is simple & quick.
After you have done all the work, Payoneer will review your details and approve your account within a couple of days.
Payoneer allows you to have the following currency accounts.
USD (United States Dollar)

EUR (Euro)

GBP (Great Britain Pound)

JPY (Japanese Yen)

CNH (China's National Currency)

CAD (Canadian Dollar)

AUD (Australian Dollar)
In our case, we will be using USD as we are dealing with Amazon US affiliate account.
How To Set Up Payoneer Account On Amazon?
Before beginning, please make sure that you have filled your Amazon account tax details so that the status is shown as completed.
Moving on, once your Payoneer account is approved, it is time to set up the payment option on Amazon affiliate account. For this
Visit your Amazon affiliate account & click account settings.
Under Payment & Tax information, click on the change payment method. You can also see that the tax status is completed as shown below.
After that, you will be given 3 option for payment. Choose

"Pay me by direct deposit"

.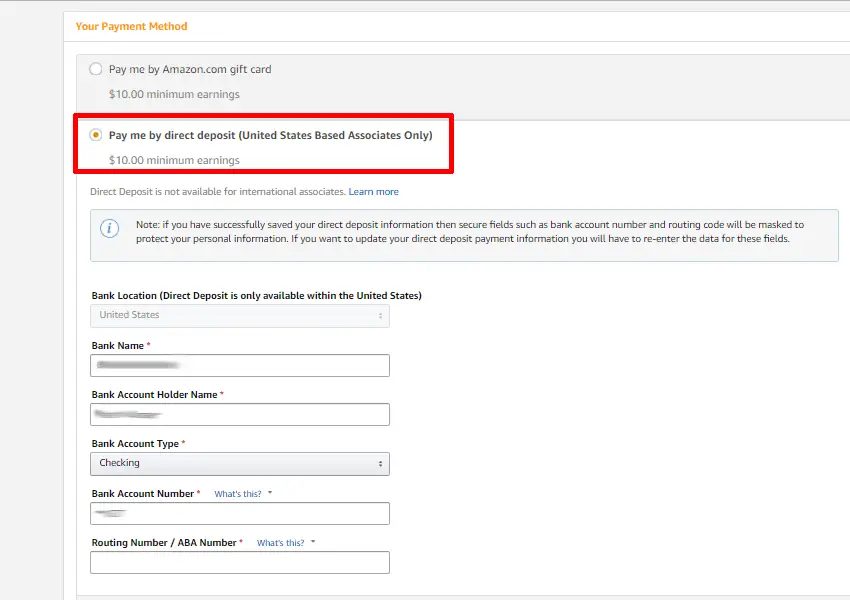 Now here you need to enter account details which can be found in your Payoneer account. For this, you need to visit Payoneer & then go to Global Payment Service option.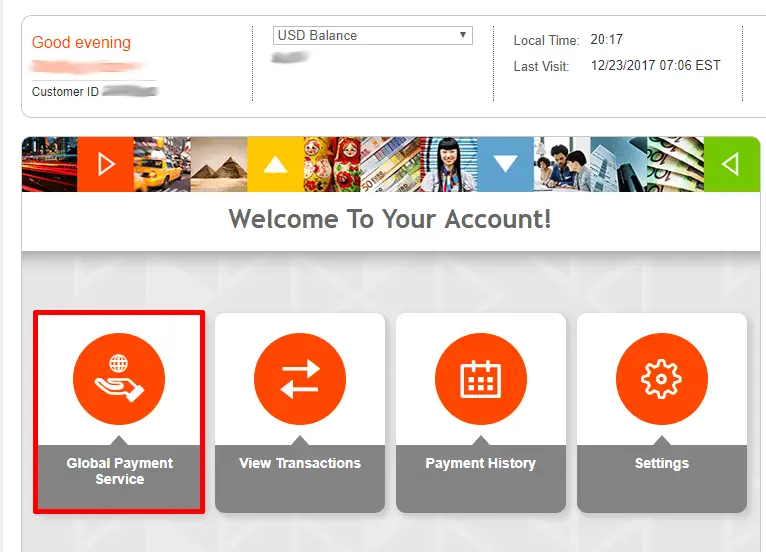 Here under USD, you can find account details. Copy the details from here and paste it into your Amazon account.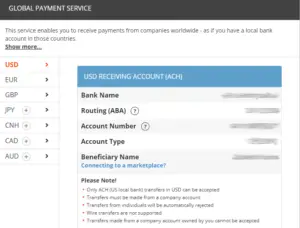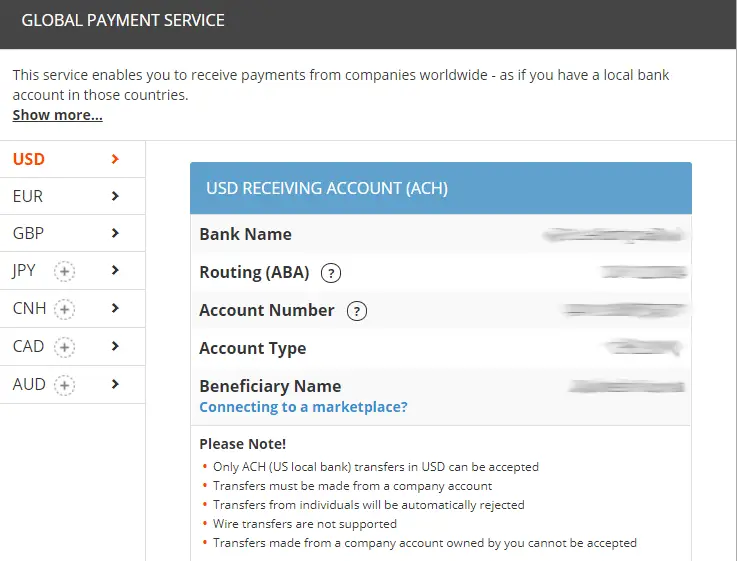 That's it, Amazon will now transfer your money to your Payoneer account on a monthly basis (end of the month) if it is above $10 which will be transferred to your linked local bank account.
Conclusion
So that was it. You see, how simple it is to set up a Payoneer account and link it to your Amazon affiliate account. Now, you don't need to be a US citizen to get paid from Amazon.
If you find this article useful, then don't forget to share it. Cheers.