This post contains affiliate links. For more info, you can read my
Disclosure
page.
If you spend most of your time on the internet, then online Side Hustles are definitely for you.
I love doing Side Hustles because I can always make extra money every month that I use to pay my bills, buy food and sometimes I buy dresses as well.
And all this money I earned just by doing simple things using the internet. Free money, baby!
In this article, I will share 10 Side Hustle ideas you can do to make money in your spare time.
Want to Make Some Extra Cash in your free time? Then simply sign-up & start using these programs!
1. Swagbucks (Earning potential – $90/month or more. Sign up and get $5 once you've earned 2500 SBs)
2. PrizeRebel (US) (Earning Potential – $50-$100/month)
3. Vindale Research (US) (Earn $1-$5 per survey)
4. Slidejoy (Earning Potential: $3-$10/month or more. Just activate it on your Android smartphone screen lock)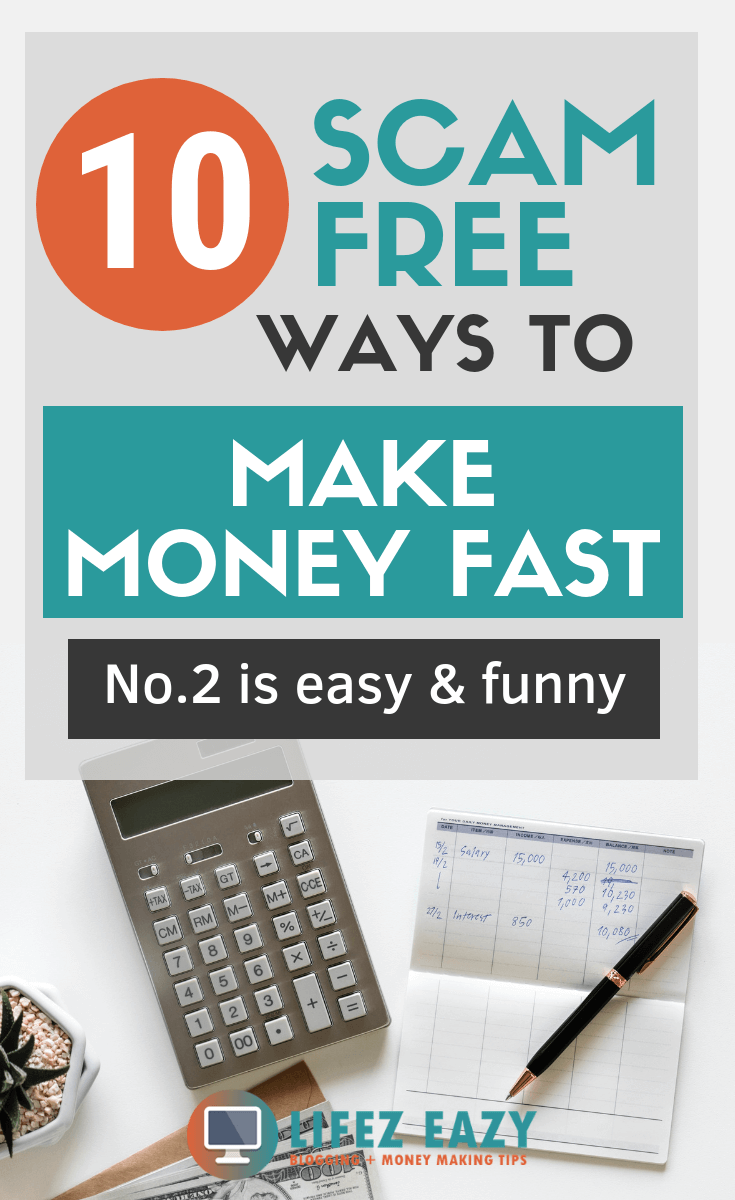 10 SIDE HUSTLE IDEAS FOR PASSIVE MONEY
1. PERFORM TASK USING TASKRABBIT
TaskRabbit connects you with people who need help in the following categories:
Handyman

Cleaning

Delivery

Moving

Furniture Assembly

Personal Assistant
This site acts as a middleman between clients and tasker.
To get started, you need to join TaskRabbit as a tasker to get notified regarding available jobs in your neighborhood.
You can then select any job you like by confirming the details with the client along with a schedule.
On the scheduled date and time, you must complete the work and submit the invoice.
TaskRabbit takes 20% as service fees from the total earned money and the rest is transferred to you.
Sometimes, you can also get tips from the clients as extra money.
2. GET PAID FOR BEING SOMEONE'S FRIEND
RentAFriend.com is a website that allows people to rent local Friends from all over the world.
They can rent a local Friend for 
Hang out

Watching movies

Go for dinner in a restaurant 

Attending a party or event

Teach you a new skill or hobby

Show you around an unfamiliar town
RentAFriend.com is strictly a platonic Friendship website. It is not a dating website and is strictly for friendship purposes only.
To make money from this site, you first need to create a profile where you need to mention your personal details, hobbies, profile picture, etc.
If someone is looking for a friend and they find your profile interesting, they will contact you via phone, text message or through their messaging system. (Your email addresses are safe as they do not share it with anyone.)
You can charge them at least $10 depending on the work and time. However, if they want to take you to an event or concert, you can even waive your fee.



3. TAKE SURVEY ONLINE
An increasingly popular way to make money is to fill out online surveys in your spare time. 
There are many companies who want to know their target customer so that they can deliver products & services which they are willing to buy.
To find out, they create online surveys having several questions.
For a few minutes of filling them, you can make a few bucks that are paid as cash or rewards. 
You can even make $5 for some surveys.
Here are some legit ones:
To know more in detail, check out this Survey sites guide.



4. START PROOFREADING
A Proofreader's job is to find and fix grammatical errors, spelling mistakes, typos from a written document.
A written document can be anything like
Books

Novels

Newspaper

Articles & many more
For this job, you can make at least $10-$50 per hour or even more.
You can read this guide where I talk everything about Proofreading.
Also, here is a list of 15 companies that accept proofreaders.



5. MAKE MONEY FROM THRED UP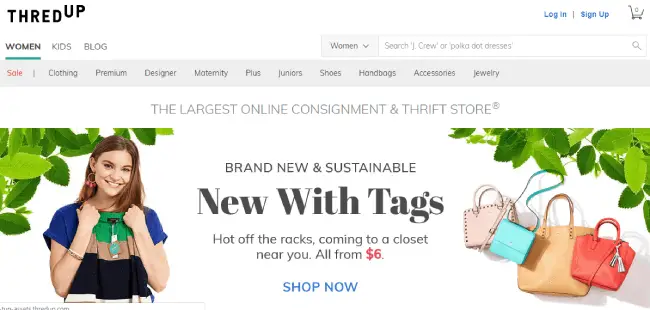 ThredUP is an online consignment store offering to buy your clothing and sell them online. 
They take women's, children's clothing (both boys and girls), handbags, shoes, and maternity. They don't take men's clothing.
You can sell your old clothes here to make money online. 
Although, you should remember that it doesn't pay much and you won't make a lot of money.
But still it is a good way to make some quick cash.
6. USE SWAGBUCKS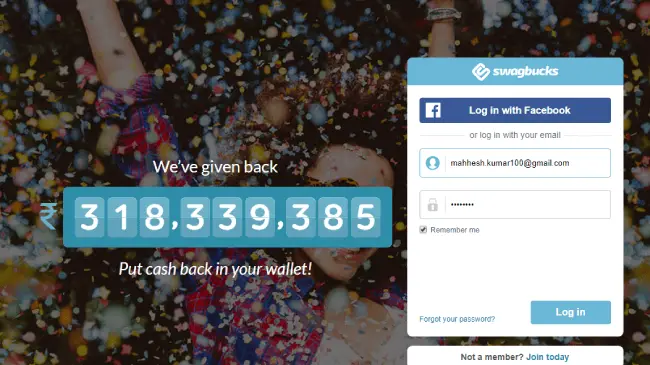 Swagbucks allows you to earn digital points called SB by doing various activities like:
Shopping

Searching online

Watching videos

Playing games

Taking surveys & much more
These points can be redeemed for merchandise, gift cards or PayPal money.
You can use my link to sign up for Swagbucks to get a $5 bonus instantly when you make 2600 SB.
7. FIND GIGS ON CRAIGLIST
Craigslist is a classified American advertisement website with sections dedicated to jobs, housing, for sale, items wanted, services, community service, gigs, resumes, and discussion forums. 
In the gigs section, people are often looking for help in the following categories:
Computer

Creative

Crew

Domestic

Event

Labour

Talent Writing
You just need to visit Craigslist and then browse on to your city page to find gig section.
Here, you can find different jobs which pay from $50-$200 or even more depending on the gig.
As a caution, you may sometimes find weird gigs. So, search carefully.



8. WEBSITE TESTING JOBS
By the name, you should've guessed what is it about?
Website testing is a procedure where you need to test a website or web application in terms of functionality, usability, interface, compatibility, performance or security wise.
There are various companies who want to know about the user experience of their newly created website before launching them.
So, they approach website testing platforms to get a thorough review. They may also submit a few questions that they need an answer.
As a tester, you need to record your screen with a screen recorder while browsing their site explaining your experience. 
Once you're done, your submitted review is checked by the website owner and if it satisfies their need, you get paid.
You can make at least $10 per test but the availability of the job is not frequent. 
So, to make the most out of it, it's better to join multiple websites.
Here are 10 website testing platforms that you can join.
9

. TRANSCRIBE AUDIO FILES
Transcribing is a process where you type out what you hear in an audio file. Audio files can be interviews, discussions, meetings, etc.
If you have a nice listening skill and can understand different English accents, then you can definitely try Transcription jobs.
There are many people who are making more than $300 every month just by doing this. Some top Transcriptionist makes more than $1000 per month which is great.
To get started, you need to join Online Transcription companies by passing their English & assessment test.
If you can pass these test which includes transcribing an audio file, they will definitely hire you.
Here are 10 Transcription service sites that are currently hiring people.
10. SELL GIGS ON FIVERR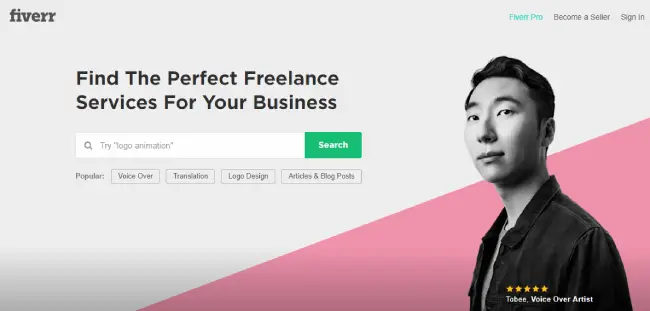 Fiverr is a marketplace where freelancers sell their gigs (service) for at least $5. 
If you have any talent that can help people in any way, don't wait, just join Fiverr and start selling them.
Fiverr is a crazy place where you can find crazy and imaginative gigs that people are selling and still making money.
So, it's not a surprise it has a wide variety of audience that can buy anything.
To get started, you need to create an engaging profile about your gig and how it can help them. 
You need to make sure your gig description is pretty awesome, so it connects well with the people. The base price for all the gigs start from $5 and can go up till $995.
You can also add extra gigs for additional work or quicker delivery which is a great way to make more money.
Here is an awesome article that talks briefly on how to make money on Fiverr.
OVER TO YOU – BEST SIDE HUSTLE IDEAS
So, these are some best Side hustle ideas from home that you can try.
Always remember that you can't expect free money without doing any work. All the jobs I mentioned here need work and patience.
So, if you are willing to spend a few minutes every day for these side hustles, you are good to go.
If you liked this article, then don't forget to share & pin it.
Cheers.
You Might Also Like This: