When you click the links and ads on this blog, it helps me to pay the bills & keep this site free for you. Thanks for supporting me! For more info, read the Disclosure page.
If you're one of those people that can't help but draw something whenever you have a free moment, it might be time to start getting paid for your drawings.
A lot of people want to get paid to draw, but they're not sure how to get started. That's why I've put together this guide showing you different ways to get paid to draw online.
But before we jump onto it, lets find out its earning potential.
How Much Can You Get Paid for Drawing?
Earning from your drawing is not only dependent on your drawing skill but also largely depends on your contact and marketing skills.
Personally, I have seen a lot of artists who are excellent at drawing but couldn't earn even a penny just because they lack in marketing their work. However, those who are able to break this barrier can easily make a living selling their art.
But for that, it's important to have a strong fan following who loves your work else you may face an influx of income.
According to Payscale.com, the average Fine Artist, Including Painter, Sculptor, or Illustrator hourly average pay rate is around $20.56/ hour. Please note that the figure is based on 278 salary profiles.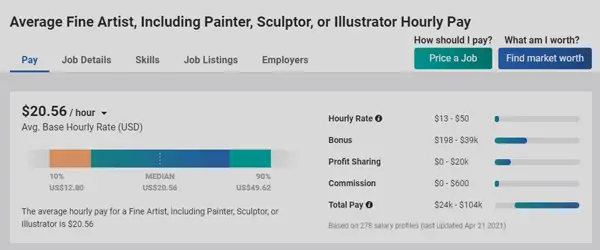 Ways To Get Paid To Draw Online
#1 Sell Your Drawing Service on Freelance Marketplace
The first method to get paid to draw online is – joining the freelance marketplace and offering your drawing service to potential clients, businesses, & individuals.
According to a Forbes report, freelancers will account for 80% of the entire workforce worldwide by 2030. That's how much freelance work is going to grow immensely. 
If you're confident enough in your drawing skills that can fulfill the client's requirement, you should definitely try a freelance marketplace to sell your drawings. Here are some you can join right off the bat.
1. Fiverr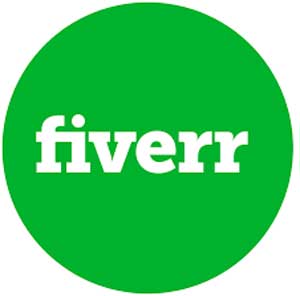 Fiverr consists of 3.4 million active buyers as of December 31, 2020, which is a great sign for an artist looking to promote their drawing service.
I did some digging on Fiverr and came out with some drawing ideas that the existing users are incorporating to sell their service. Here are the ideas if you're into illustration.
Children book illustration
Anime Manga-style illustration
Concept character
Disney cartoon style drawing
Funniest Halloween cartoon, etc.
Some more ideas for a hand-drawn sketch.
Realistic pencil portrait
Sketch your favorite place and city
Sketch a house, building, or landscape.
Once you know what kind of service you're interested in selling, it's time to follow the below steps.
Create a profile by filling in all the necessary details like a strong description along with a profile picture.
While writing a description, ensure it attracts buyers as simply writing your name and service will not work. For this, add your previous experience, explain your skill, mention any past projects if any.
Also, make sure to add your target keywords 3 to 4 times in your description so that your profile can rank for those keywords.
Then, list your drawing gig (service) along with its price. It's a good idea to go with a low price initially.
Lastly, wait for clients to approach you.
If you would like to know more about how to sell a service on Fiverr, it is always a good idea to learn from the experts. Here is one good course that teaches the exact same thing.
2. Upwork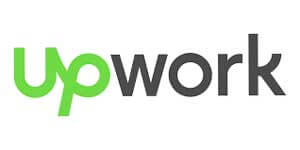 Upwork is another great marketplace where you can search for drawing-related jobs to bid on them.
Here, the clients post their job requirements including the kind of artist they are looking for. If you match the profile, you can bid to get hired. 
Please note that like you, many other artists are also going to bid on the job, and it's up to the client whom to pick. If you haven't done any previous drawing jobs or lack experience, it's likely clients will hire the experienced one.
In such a case, it is crucial to crafting your proposals the right way to improve your chances of getting a reply from the clients. For that purpose, you can enroll in this course to know the tricks of the trade.
To get started, 
Create an account and fill in all the necessary details to build up your profile. It includes – adding your skill, previous experience, projects you have done earlier, etc.
Then, go to the search bar and set it to "Search Jobs". 
Type your target keywords such as cartoon drawings, illustrations, portraits, etc to explore current jobs.
Once found the right one, bid on it.
Talking about payment, it can be on an hourly basis or fixed price basis depending on the type of drawing project.
#2 Sell Your Drawing As Vector Art
If you think, you can't handle shipping or don't want to spend time shipping your paintings or portraits to your customers, you can instead consider selling your drawing as vector art.
It has a lot of demand online as it is used in brochures, websites, banners, thumbnails, and whatnot. If you have editing skills in Adobe Illustrator or Affinity Designer, converting a drawing into vector art will be a piece of cake for you.
If you don't know how to convert them, you can watch this video from the YouTube channel Dom Designs to get an idea of how it's done.
Once you're ready to sell the vectorize images, you can consider joining these marketplaces.
#3 Sell Your Drawing For Greeting Card Sites
Another way to get paid for your drawings is to sell them to Greeting card sites.
Many companies are eager to add new card designs to their existing collection for selling. In such a case, you can approach them via their art submission page for a chance to work with them.
I did some research and found out a few companies that offer the exact same thing.
1. NobleWorks
They provide funny and unique greeting cards for birthdays, holidays, & other occasions worldwide.
If you have a humorous mind that can produce gift card designs as per their niche, you can contact them by sending an email to receive artist and cartoonist guidelines.
After reading, if you find yourself suitable for the job, you can send in your portfolio for an opportunity to work with them. To know all the details, please go through their submission page.
2. Great Arrow
Great Arrow is always on a hunt for new talent that can contribute new designs to their existing collection.
To apply for the job position, you need to first download & review their submission guidelines and deadlines.
All the required details are provided in these files that will guide you to the entire process.
Click here to visit Great Arrow.
3. Card Gnome
It is a service used to send gift cards automatically to your loved ones. If you would like to make use of your drawing skills, you can sell your greeting card designs and earn a royalty of 10% for each card sold.
Click here to visit Card Gnome.
4. Amber Lotus Publishing
They provide calendars, greeting cards, coloring books, & journals featuring artworks from their artist and authors.
To work with them, you need to submit your art via their artist submission page electronically. Ensure to read all the guidelines before proceeding.
While sending them an email, you have to mention your name and contact information along with a public link to your work, which can be your website, Instagram, or Facebook profile.
You also need to send PDF with a sampling of your work or three images as jpegs.
5. Up With Paper
Up With Paper provides pop-up greeting cards throughout the United States, Canada, and worldwide.
They are always looking for illustrators, graphic designers to work and collaborate with them. To apply for the job, visit their careers page and send your proposal.
You can also join American Greetings which also offers the exact same job.
#4 Sell Your Drawings on Reddit
Reddit is a great community where people interact with each other based on interest. They have a subreddit feature dedicated to a specific topic that allows common interest people to post links, create posts & discuss topics.
To get started, all you need to do is join drawing-related subreddits and start posting your work to get the eyeballs.
If the other users find your work beautiful & would like to purchase it, you can definitely sell them to earn commissions.
Here are a few drawing-based subreddit I found while searching.
Please note that before posting anything on Subreddit, ensure to read their guidelines to avoid getting a ban.
#5 Sell Your Drawings on Instagram
Instagram is the best place to showcase your drawing skills to the world and get paid whenever someone decides to purchase it. There are plenty of users running their business via Instagram and making hefty cash from it.
If you'd like to sell your pictures via Instagram, it's important to have a good following because these are the people who are going to buy your portraits.
But before you go on a hunt to increase relevant followers, ensure to add a shopping link or at least an email address in your bio so that your followers can contact you.
Once you have done this much, start uploading your artwork with relevant tags to get the eyeballs. Tags will help your post to get in front of the right audience who are interested in such pictures.
Another way to promote your drawings is to use Instagram ads which are quite cheap to get started.
If things go well, you will slowly start seeing your followers growing & maybe you'll start receiving requests for potential purchases.
Honestly, it's not an easy job to sell pictures on Instagram unless you're famous. That's why I like to recommend this course that shares Instagram business strategy & customer psychology.
#6 Sell Your Drawings on Etsy
Etsy is an online marketplace that connects buyers with sellers to shop vintage items, handmade goods, art, and crafts. There is a specific category for Art where sellers sell their paintings, drawings, illustrations, prints, etc.
If you'd like to be a part of it, all you need to do is create a storefront on Etsy and list your drawings and items for sale. Etsy charges a fee of $0.20 per listing and a 5% transaction fee when an item sells.
Besides selling, you also have to ship off your items to the customer and engage with them to solve their queries.
Though everything sounds simple, it's actually not an easy job to become successful on Etsy. For that reason, I like to recommend you this course that will teach you the right way to sell art.
Click here to visit Etsy.
#7 Sell Drawing On DeviantArt
DeviantArt is quite an old site created specifically for artists, illustrators, painters where they can post their artwork publically for free.
The free plan allows you to price your artwork up to $100 out of which, 20% fee is cut for service and processing fees.
If you would like to price it more and avoid any fees, you can opt for their paid plans. But before you upgrade, ensure you are getting a lot of sales else it's not worth it.
Other than selling, you can also use this platform to connect with other like-minded artists and receive suggestions from them.
Click here to check out DeviantArt.
#8 Sell Drawing From Your Own Website
If you could invest a few bucks on buying a domain name and a web host, selling drawings from your own website is the best way to earn money.
For this, you can check out my website creation guide that lists all the necessary steps needed to create a site from scratch. Once you have built one, you can start uploading your drawings as a part of your gallery.
Now, being an unknown website, nobody is going to come automatically. That's why you need to pull visitors to your site by promoting it. For this, you can use social media specifically Pinterest and Facebook.
Another way to attract more audience is to start writing blog posts on topics related to drawing. Once these posts start ranking on Google for relevant keywords, you will automatically see traffic coming to your site.
Then, it all depends on how you market your pictures that convert into sales. As part of marketing, I would like to recommend learning about email marketing as it is the best way to communicate with your subscribers, winning their trust, and turning them into your potential clients.
Final Thoughts
Selling drawings online for money is a tough task that takes the right marketing mindset to excel. Having said that, you can't expect results within a short period unless you're damn lucky.
If you're ready to take the challenge and have a never-give-up attitude, surely you can go ahead with the websites mentioned here.
Also, I want to highlight one important thing – Whichever site you join, make sure to do a quick analysis to see what's selling and what kind of pictures are people interested to buy. If you get a grasp of it, you can create similar drawings to have a better chance of selling.
Now, it's your time to let me know which website are you interested to join first? Drop your comments down below.
Read Next: