When you click the links and ads on this blog, it helps me to pay the bills & keep this site free for you. Thanks for supporting me! For more info, read the Disclosure page.
Are you good at solving Chemistry related questions?
Want to trade this skill for making a decent income?
If you're interested, check out five websites to earn money by solving Chemistry problems online. But before we shed light on them, let's understand how the entire process works.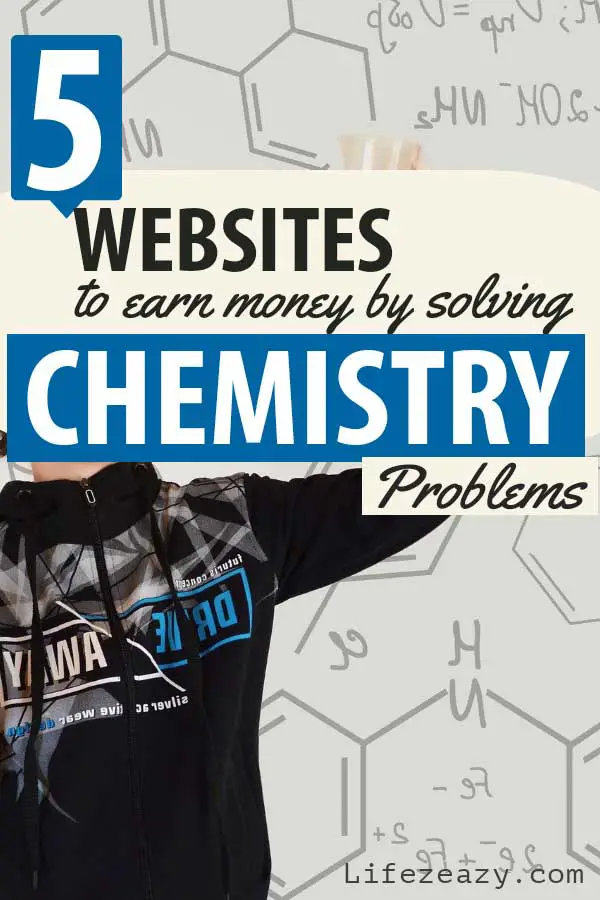 How Does It Work?
The process is pretty simple. 
Join any of the websites mentioned in this post by completing their application form. If required, attach your resume as well.

Some websites may also take a practice test to check your Chemistry knowledge before accepting you. So be prepared for the same.

Once selected, your job will be to answer Chemistry problems asked by people around the world. For providing a satisfying answer, you'll get paid as per your set fees.
What Qualifications Do You Require to Answer Chemistry Problems?
The most important qualification needed for this job is a thorough knowledge of the subject. I would say you should know Chemistry pretty well before applying for the position.
If you have any certification and previous teaching experience, it's like a cherry on the top. Besides this, I don't think you need anything extra to qualify for answering questions. 
5 Websites To Earn Money By Solving Chemistry Problems Online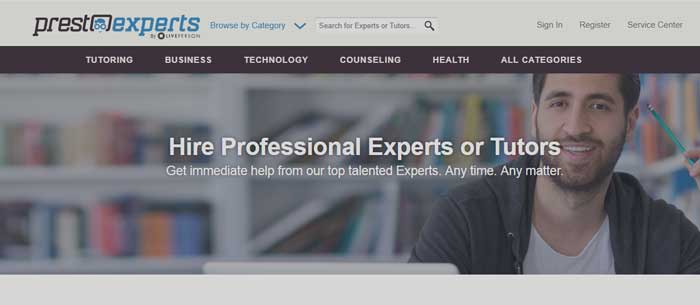 PrestoExperts is an expert advice platform where people can receive advice on their problems from professionals.
They have hired a team of over 30,000 experts for over 600 categories, where they interact with people through online chat, email, or phone.
Whether it is a business or individual related problem, they always have experts for the same.
You can be a part of their panel in the tutoring category where they hire tutors for different subjects, including Chemistry.
How to Join PrestoExperts as a Chemistry Tutor?
To join them as a tutor, click here & fill in their application form along with attaching your resume. They give applications with resumes, so ensure you are not missing it.
After submitting the form, one of their representatives will contact you whenever a position becomes available.
How Much Can You Earn On PrestoExperts As a Chemistry Tutor?
You can set your fees either per minute or per hour based on your availability. This means whenever you provide your Chemistry expert advice to the people seeking your help, you will earn money.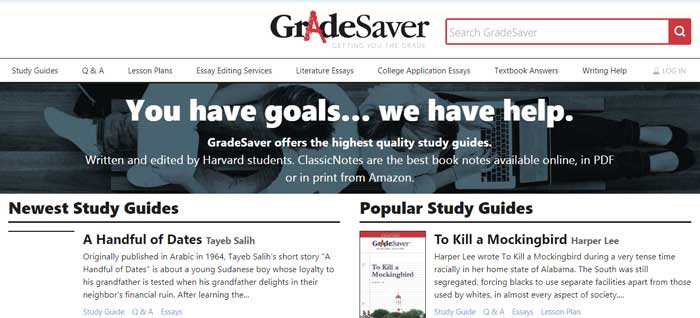 GradeSaver is one of the top editing and literature sites started in 1999. Here students can find study guides written and edited by Harvard students, literature essays, college application essays, & more.
With so many services GradeSaver offers, they are looking for tutors who can provide their expertise in their subjects to students facing difficulty. For this job, tutors can even make a few cents per question.
How to Join GradeSaver as a Chemistry Tutor?
Click here to join their website and select the 'Textbook Answers' link from the top menu.

Choose Chemistry from the drop-down menu and then select the book you are comfortable with.

Now look for unanswered questions on the left section & answer them. While doing so, you will also see already answered questions or those being answered.

After choosing the section/question, accept the terms & conditions, followed by linking your PayPal account to receive payment.

Now, write the correct answer followed by writing all the steps in the 'Work Step by Step' section.

After submitting your answer, wait for 6-8 weeks (usually earlier) to see whether they accept your answer. If they do, you'll receive money in your account.
How Much Can You Earn On GradeSaver As a Chemistry Tutor?
You get paid $0.25 for each answer accepted by the reviewer, and they make the payments through PayPal every first and third Thursday of the month for the previous time's accepted work.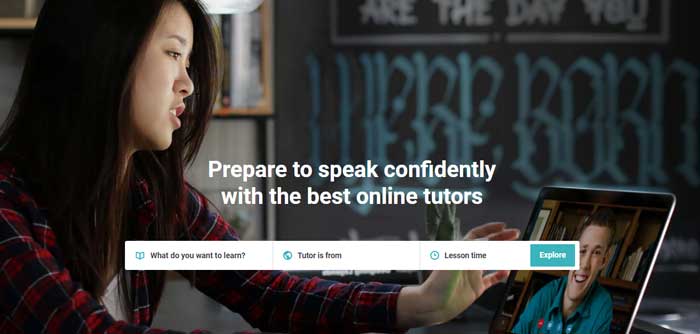 Preply offers tutoring services in over 100 subjects, including school and university subjects. As our focus is on Chemistry, it is added as well.
For applying for a tutoring position, they don't have any mandatory requirements like a certification. However, having one with some previous experience will always place you on the top as compared to others, which ease up the selection process.
How to Join Preply as a Chemistry Tutor?
Click here and fill in your registration form completely.

They also require you to upload a 2-minute introduction video where you can tell your students why they should choose you. You can tell about your achievements, experience, certification to hook them.

Next, mention your availability, like on which day and time you can be available to solve the problems of your students.

After submitting your form, wait for at least 5 business days to receive a response from them.
How Much Can You Earn On Preply As a Chemistry Tutor?
Preply says that their top tutors make around $550 weekly.
However, that kind of figure depends on availability, pay rate, how captivating your profile is & how many students are under your belt.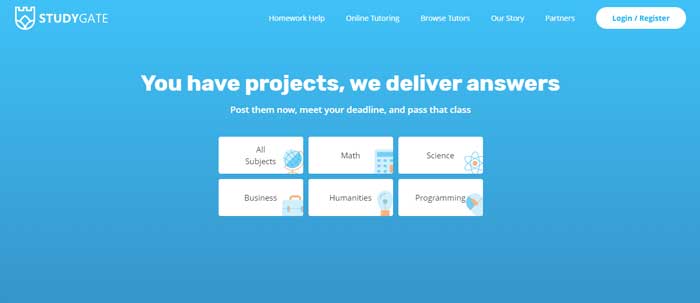 StudyGate is an online learning platform that started in 2014, where students are matched with a suitable tutor who answers their problems. They offer services in over 120 subjects, including Chemistry as well.
How to Join StudyGate as a Chemistry Tutor?
StudyGate requires you to have a diploma or latest transcript along with a picture of you holding your ID for verification. They also prefer a GTA or TA position in a Master's program. However, it is not mandatory.

Once you have all the documents, click here and fill in all the required details that take around 15 minutes to finish.

Now, wait for a few days to receive a reply from them. Don't be shy to send them a reminder in case you do not hear from them.

After getting selected, you can work on StudyGate by bidding on Chemistry questions you would like to answer. If the person agrees with your bid, you can provide your answer and earn money only if they accept it.
How Much Can You Earn On StudyGate As a Chemistry Tutor?
Their top tutors make $50-$200 per question on average. Now, to get the same results, it is necessary to build your reputation on this platform, which contributes to winning more and more bids.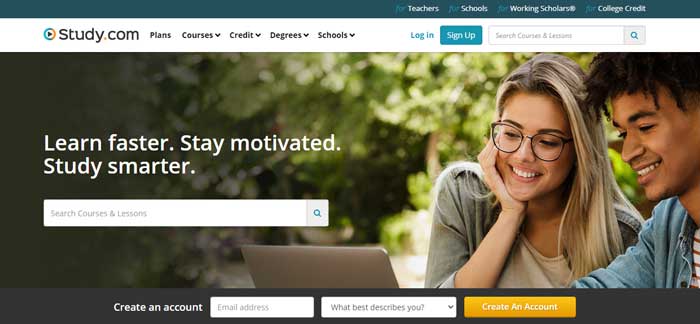 Study.com is a place where students can explore online courses, earn college credits, & much more. They have a 'work for us' link in the footer where they offer various online job opportunities such as lesson writing, Q&A homework help, Copywriting, reviewing.
If you like to work as a Chemistry tutor, they have an open position as a Chemistry expert. The job comprises dealing with advanced Chemistry questions sent by students around the world.
How to Join Study.com as a Chemistry Tutor?
Make sure you have a thorough knowledge of Advanced Chemistry and have a good grasp of English writing and reading.

You can either apply directly from the Indeed button placed on the form or fill it up with the usual details. You also have to answer an advanced chemistry question with an explanation. Lastly, explain any task of your choosing in five steps.

Once completed, submit your application and wait for approval to get hired.
How Much Can You Earn On Study.com As a Chemistry Tutor?
They haven't shared the salary or the pay rate. But looking at the selection process, it seems to be a satisfactory amount. Other than that, the payments are transferred timely twice a month.
READ NEXT: