When you click the links and ads on this blog, it helps me to pay the bills & keep this site free for you. Thanks for supporting me! For more info, read the Disclosure page.
This blog post guides you to the best free music sites for YouTube videos.
On YouTube, visuals are important, but it's the music that connects with viewers. However, finding good, free, and legal music for creators is challenging.
Navigating copyright rules can be tricky, and nobody wants to risk strikes or video removals. That's why it is best to use royalty-free music.
We'll discuss royalty-free music, and its usage, and provide a list of top resources. Let's begin!
What is Royalty-Free Music and Why is it Important?
Royalty-free music is often misunderstood. Here's the breakdown: It means you can use audio tracks without paying ongoing royalties to the creator.
In simpler terms, once you obtain a royalty-free track (usually through a one-time payment or for free), you can freely use it in your projects without concerns about extra costs or legal issues.
Now, why is royalty-free music important, especially for YouTube creators?
Avoids Copyright Infringements: YouTube has stringent policies to protect the rights of music creators. Using copyrighted music without proper permissions could lead to your video being taken down, your channel receiving a copyright strike, or in severe cases, legal action. Using royalty-free music allows you to steer clear of such consequences.
Enhances Content: It sets the mood, engages viewers, and highlights key moments in your content.
Cost-Effective: For independent creators or those just starting, budgeting is crucial. Royalty-free music, especially the free options, helps keep production costs down while still providing quality music tracks for your videos.
What Happens When You Use Copyrighted Music?
When a video is uploaded, the YouTube algorithm automatically analyzes the video to detect any copyright-protected content, which in our case is music.
If found, either your video is blocked (copyright owners can set Content ID to block) or your video will remain on YouTube but all the ad revenue goes to the copyright owners.
In such a case, you can do the following things:
Dispute a claim if you think the claim made on your video is wrong.
Mute the claimed section using YouTube studio.
Replace the music with free-to-use music from the YouTube Audio Library.
Helpful Resource:
Want to generate a great passive income with YouTube even if you are a beginner? Learn all the YouTube secrets from starting a channel from scratch to rightly optimizing it for SEO & many more secrets.  Click here to know more.
Best Free Music Sites for YouTube Videos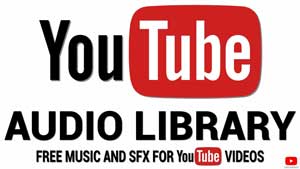 We all know that YouTube takes down videos which are having copyrighted material. But many of them don't know that YouTube also provides music & sound effects for free which can be found in YouTube Audio Library
YouTube Audio Library was started back in 2013 with only a few 100 songs/music. But now, it has grown to over 1,000.
You will get high-quality 320kbps sound effects & audio tracks which you can filter by mood, genre or duration.
Why Are They Providing Free Music For YouTube Videos?
If YouTube provides free music, then there will be less copyright infringement which means less stealing of music. Thus, they provide free music for reducing this problem.
How To Access YouTube Audio Library?
Click on your channel icon on the top right side of your screen & click YouTube studio (beta).
On the left side, you can see a lot of options. Select Other features > Audio Library
Choose any category i.e. free music or sound effects.
After selecting any of them, you can click the "download icon" to download the music.
If you find an "attribution-required icon" next to the music. Ensure to give the credit to the original artist in your video description.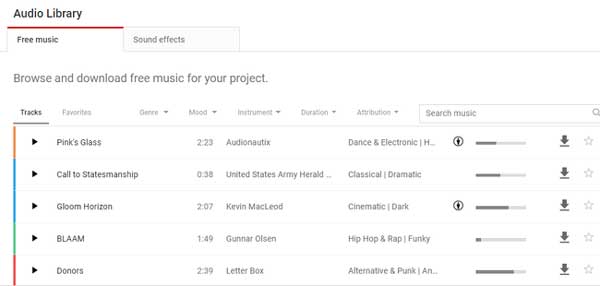 Read More: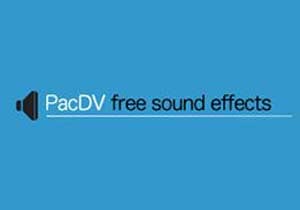 PacDV is a great website that provides free royalty sounds for filmmakers, sound designers, music producers, film students, and multimedia developers.
Various independent films, videos, and television shows have featured their sounds. They provide sound effects in various genres, such as ambiance, domestic, machines, and interfaces.
If you use their sound, they want you to link back to their site or give credit to your video description.
Additionally, you cannot re-sell or re-license their sounds as they are against their rules.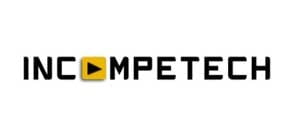 Incompetech is created by Kevin MacLeod that provides over 30,000 tracks in massive range of genres good for your YouTube videos, film, or video games.
While using their music, you need to give credit to the original creator (Kevin MacLeod) in your video description. However, if don't like the idea of attribution, you can purchase the license which starts from $30 apiece.
How To Give Credit?
You can write the below sentence in your video description.
Title: Kevin MacLeod (incompetech.com)
Licensed under Creative Commons: By Attribution 3.0
http://creativecommons.org/licenses/by/3.0/
Ensure to replace the title with the music title you are using. You can check out their FAQ page for more details.

It is a community music remixing site having remixes and samples, licensed under Creative Commons.  You can freely download music from this site for your projects.
CCMixter allows you to listen to music, create mashups, and much more. However, some songs might have restrictions, depending on their specific licenses.
You must credit the original source in your video if you use their content.
How to Give Credit?
As they have not specified any credit rule, so, I'll share my experience.
When using their music, you can give credit either in your video description or in the outro.
You should give credit in such a manner that your audience can easily find the credits.
But I wouldn't recommend this site much because there are few cases of getting a copyright strike even after giving credits.
So, do proper research and read their guidelines before using them. You can learn more by going through there about the page.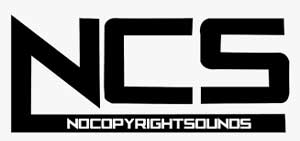 NCS Music is free for all independent creators, and they can also use it on Twitch.
It has a YouTube channel (NoCopyrightSounds) where they upload all the free music.
They also have a website (NCS Music) where you can sort all music by categories, most viewed, and playlist.
While using them, you need to give credit in your video description.
However, if you are a brand or commercial organization that wants to use their music on YouTube or elsewhere, they need to get in touch at licensing@nocopyrightsounds.co.uk to get permission.
How to Give Credit?
When using their music in your videos, you MUST comply with all the below terms:
Include the full title of the track (Stating the music was provided by NoCopyrightSounds).
Include a link to the actual video of the track used on the NCS YouTube channel.
Credit the artist(s) of the track by including links to their social media.
For Example:
Music Provided by NoCopyrightSounds:
Artist name – Music Title: video link
You can check out their info page for more details.
Bensound hosts an extensive library of royalty-free music composed by Benjamin Tissot.
This site is known for its versatile music, offering a wide range of genres such as pop, rock, electronic, and jazz.
As per the Creative Commons License, Bensound's tracks can be used for free as long as you provide credit. The library is neatly categorized, making it easy to find the perfect music for your video.
The Free Music Archive (FMA) is an interactive library of high-quality, legal audio downloads directed by WFMU, the most renowned freeform radio station in America.
Offering an array of music across various genres, FMA caters to a wide audience.
The tracks come with detailed descriptions, including license information, which may vary from track to track.
FMA is an excellent platform for discovering both emerging talent and established artists.
Audionautix, a music library composed by Jason Shaw, is another great source for royalty-free music.
It includes different genres such as pop, rock, classical, country, and more. All tracks on Audionautix are free for personal and commercial use with proper credit.
The site features a user-friendly interface that enables easy music searching based on tempo, genre, and mood.
Purple Planet Music, composed by Geoff Harvey and Chris Martyn, offers a broad selection of original tracks across various genres.
From light-hearted and upbeat to suspenseful and dramatic, you can find music to suit any mood for your video.
Although the use of their music is free, it requires proper attribution. With its well-structured categories, Purple Planet makes it easy to find the right track for your video.
Tips and Tricks for Choosing the Right Music for Your YouTube Video
Choosing the perfect soundtrack for your YouTube video is crucial. The right music enhances your message, engages your audience, and elevates your content. Here are tips to find the perfect track.
Understand Your Video's Mood and Theme: The first step is to determine the mood and theme of your video. Is it upbeat and energetic? Calm and relaxing? Dramatic and intense? Your music should complement this mood, enhancing the overall impact on your viewers.
Consider Your Audience: Your audience's tastes should heavily influence your music choice. Younger viewers might prefer modern, popular genres, while older viewers may lean towards classics or instrumental tracks. Research your audience demographics and preferences to make an informed decision.
Match the Pace: The tempo of your music should match the pace of your video. Fast-paced music goes well with quick, action-packed sequences, while slower music can complement relaxed, contemplative scenes.
Don't Overpower Your Message: Your music should enhance your content, not overpower it. If your video includes spoken dialogue, choose music that doesn't distract from the speaker's voice. Lowering the music volume during the speech, known as 'ducking', is a useful technique.
Variety is Key: Don't be afraid to use different types of music in the same video. Transitioning from one music style to another can highlight different segments of your video, keeping the viewer engaged.
Test Multiple Tracks: Sometimes, the only way to find the right track is through trial and error. Try overlaying different tracks on your video and see which one fits best.
Copyright and Licensing: Always ensure that the music you choose can be legally used in your video. Check the license agreement, credit the artist correctly, and adhere to any other requirements to avoid copyright issues.
Remember, music is a powerful storytelling tool. The right track can stir emotions and create a memorable viewing experience. Happy hunting for the perfect soundtrack for your YouTube video!
Over To You
These are the best free sites for YouTube videos and no doubt, there are plenty of them that gives you non-copyrighted music for free.
Personally, I have used these 5 websites and they work amazingly well with no copyright infringement. But as a caution, I will always advise reading their license terms and conditions before using them.
This will let you know the proper guidelines to use them effectively with no problem. So, now tell me which website are you going to try first? Leave a comment to let me know.
Pin it For Later: