When you click the links and ads on this blog, it helps me to pay the bills & keep this site free for you. Thanks for supporting me! For more info, read the Disclosure page.
A while back, I wrote a blog post listing platforms that provide website testing jobs. Though I didn't know about IntelliZoom back then, recently, I came across it.
While trying out for a few days, I decided to write a review post to share my thoughts on the same.
If you do not know about this company and want to give them a shot, this IntelliZoom Panel review will share all the necessary details you need to know.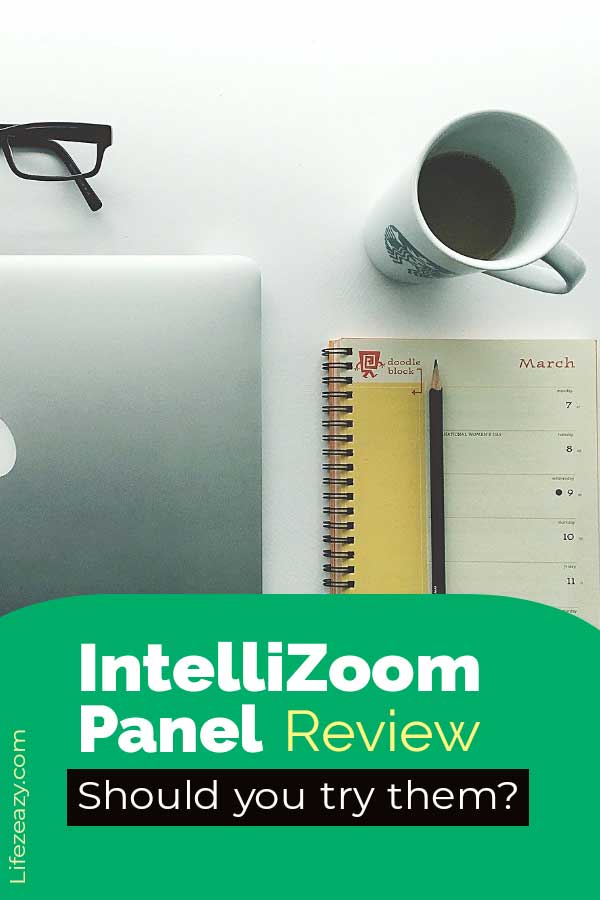 What is IntelliZoom Panel?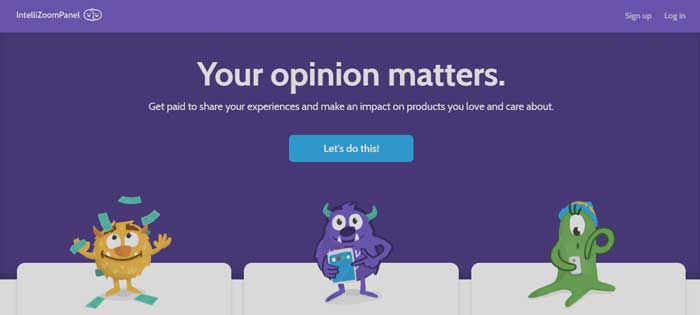 IntelliZoom Panel is owned by UserZoom (a UX Insights company), helping businesses and companies to make better products by sharing what the customer thinks.
Their aim is to gather the opinions and experiences of different people on particular products by conducting studies. For this job, they even pay the participants to share their opinions.
How Does IntelliZoom Panel Works?
Companies want to provide a better user experience through their products like websites and applications to satisfy their target audience.
For this purpose, they need opinions & experiences (both positive and negative) from different types of people.
To collect such information, they seek help from UX Insights companies like IntelliZoom Panel that invites participants to different studies based on factors like demographics, age, & so on. 
For this job, they pay the participants a small commission only when they accept their opinion. That's how the entire process works in a nutshell.
Who Can Join IntelliZoom Panel?
The following are the conditions required for participants to become eligible to take studies.
The participant should be 18 years old or more.
They should be able to speak English, Spanish, or German fluently.
Not shy to have their face and voice recorded.
Able to follow directions and think out loud.
If you think you are qualified for this job, apply by clicking here.
What Are The Requirements To Join IntelliZoom Panel?
Excellent internet connection (3Mbps or faster).
A built-in or external webcam.
A built-in or external microphone.
Laptop or desktop computer and/or mobile device.
Email and SMS text message capabilities.
How To Join IntelliZoom Panel?
Click here to go to the registration page & enter your first and last name.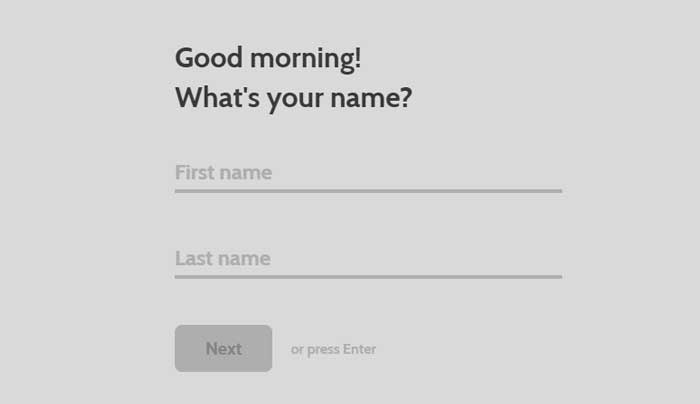 On the next page, they will tell your country. If they have guessed it wrong, you can follow the instructions written on that same page.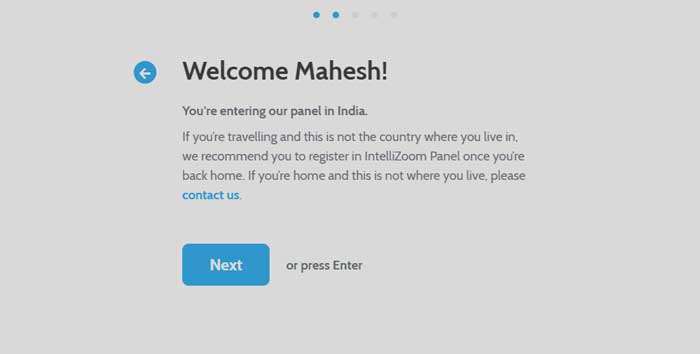 Next, enter your email address, where you will receive email notifications regarding new studies.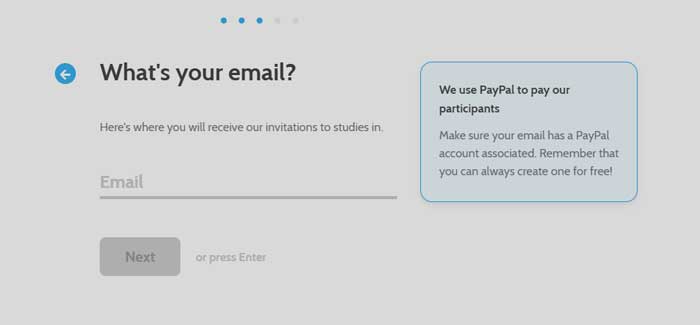 Then choose a password on the next page.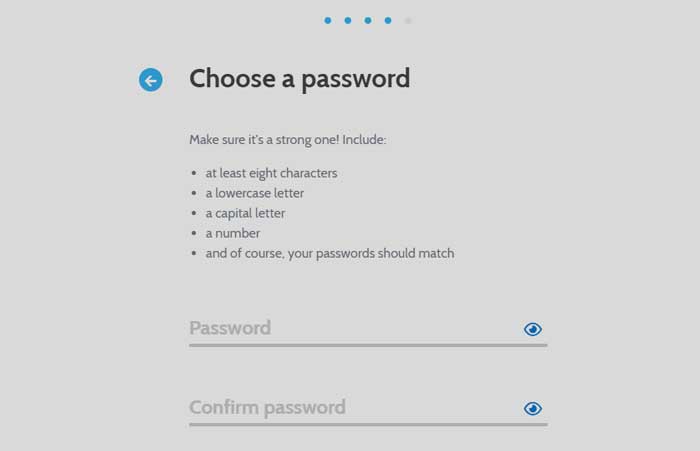 Then, check all the conditions to move further.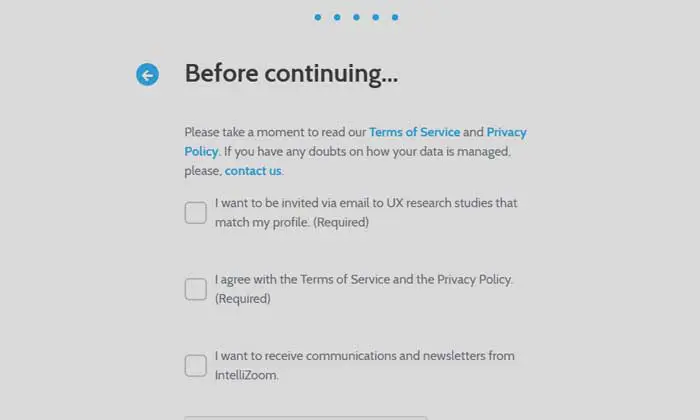 IntelliZoom will send a confirmation email at your email address that you have to confirm to proceed.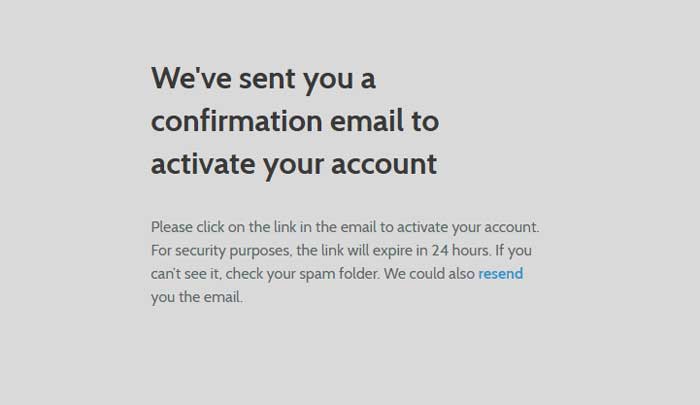 Last, enter your email and password to sign-in.
How To Get Started With IntelliZoom Panel?
Once you are inside your dashboard, the first thing you need to do is complete all your profile details followed by linking your PayPal account. This will ensure you get more matching study invites that go well with your account.
After filling up your details, you can see a practice study on your dashboard that you must complete in order to proceed.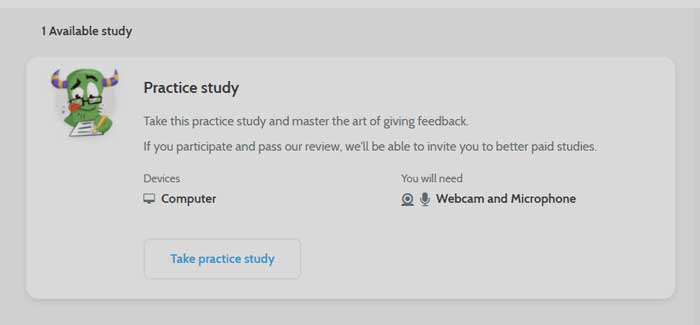 Basically, it is a test that allows IntelliZoom to know whether you can clearly express your thoughts & your equipment are compatible with their software. This is how they find out whether they are hiring the right participant.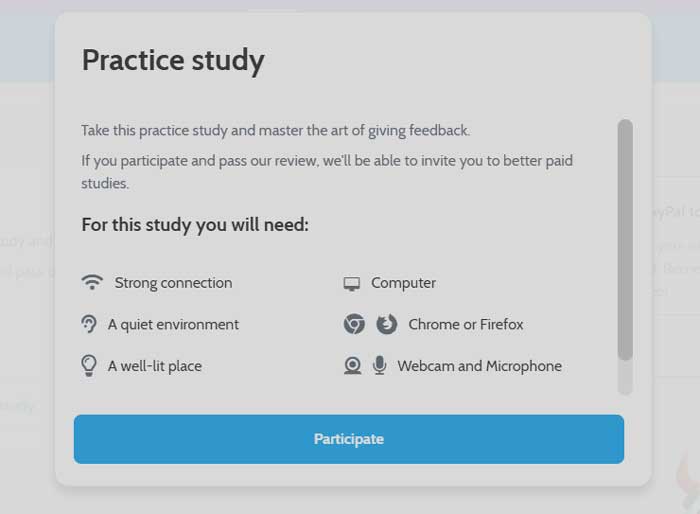 If you're accepted, you will receive paid studies via email, or you can look them up in your dashboard.
Please note that they provide studies on a first-come, first-serve basis. So, you must act quickly else you'll lose them.
What Type of Studies Can You Take On IntelliZoom Panel?
Generally, you will receive four types of studies- 
TOL (Think Out Loud)
Non-TOL
Moderated
Diary
1. TOL
This study records your face and voice where you have to speak your mind while completing tasks.
Even when you're stuck or don't understand anything, you can still speak out your thoughts that go through your mind instead of keeping quiet. 
2. Non-TOL
Non-TOL is just the opposite, where you don't have to worry about recording your face or voice. This one is simple but the pay is less.
Here are the two examples to clear your doubt.
Card sort – This study gives you a list of things to categorize into specific topics.
SSCT (Screenshot Click Test) – They present you with a static image & then ask where you might click to find something.
3. Moderated
It is a scheduled study conducted between a moderator and a participant or a group of participants. 
The job of the moderator (most commonly a researcher) is to resolve your problems and guide you through the entire study.
4. Diary
Diary is also a scheduled study where you have to do tasks & document your thoughts/findings over a defined period.
How Long Does It Take To Finish Your Studies?
Most studies take approximately 10 to 35 minutes.
Which Countries Are Eligible To Take Part In IntelliZoom Panel?
People from the US, UK, Spain, Germany & Australia have better chances to receive more studies. However, IntelliZoom is planning to expand to other countries in the future.
How Much Can You Earn With IntelliZoom Panel?
For each successful completion of the TOL study, you can earn up to $10 (usually $5 to $8) & for the standard surveys, the pay is around $2.
Now, it really rests on how many studies you are getting, which further depends on your demographics and other profile factors. If IntelliZoom couldn't find enough studies that match your profile, you are likely to make less.
Another factor that affects your earning is – how quickly you act when you receive a study. 
We all know IntelliZoom works on the FCFS model that requires you to take action quickly. So, if you are a busy person, you may lose opportunities, which affects your overall earning.
To conclude, I suggest this website to only those people who can take quick action. Else there are better-earning opportunities available online.
What Does Other User Think About IntelliZoom Panel?
To know the other user's opinions, I took some time and read several reviews from past and present IntelliZoom members.
I had a mixed feeling while reading them because half of the users were happy with the company, whereas the other half showed their displeasure.
Here is the overall take away divided into positive and negative impressions.
Reason For Positive Impression:
They received timely payments.
The studies were simple, and they enjoyed while completing them.
Loved the user-friendly site.
Reason For Negative Impression:
They had issues with the payment term of 21 days, and the five-day approval period. 
Didn't receive any notification when the study was rejected. Thus, they kept on waiting for the result. 
Got no proper feedback on why it got rejected, which leaves no room for improvement. One user even said that it is just a waste of time if you don't know the reason behind the rejection.
While checking out the two popular review sites, Trustpilot rated it 3.3/5 based on five reviews as of 23th Jan 2021, whereas SiteJabber gave a rating of 2.6 based on nine user reviews.


Intellizoom Panel Pros:
You get paid $5 to $8 for spending only a few minutes.
You can complete studies on your desktop/laptop & smartphone as long as it supports Google chrome and UserZoom software.
They transfer payments through PayPal.
The study invite number is pretty decent.
Intellizoom Panel Cons:
The studies are based on a first-come, first-serve basis, which can be a bit problem for users who have a full-time job.
Not all studies will fit your profile.
Payment takes at least 21 business days once they approve your study, which is a bit too long.
Some studies can take as long as 35 minutes to complete.
Is IntelliZoom Panel legit?
Yes, IntelliZoom is no doubt a legit site, but it shouldn't be your only side hustle as the study invitation may dry out.
If you are from the US, UK, Spain, Germany, or Australia, you can expect multiple invites throughout the day. However, users from other countries may have a hard time.
If you're a student or a 9-5 employee, things will be hard for you because of the first-come-first-serve model. Nevertheless, you can expect to complete your studies at night and on weekends when you receive them.
Overall, if you don't mind recording your face and voice, IntelliZoom gives an excellent opportunity to rake extra dollars.
What Are The Alternatives Of The IntelliZoom? Panel?
Here are a few alternatives that you can join along with IntelliZoom to receive more jobs.
UserTesting – Earn $10 for each 20-minutes of work (up to $60 per test)
TestingTime – Earn up to €50 per study. 
TryMyUI – Earn $10 per test that takes 15-20 minutes to complete.
Final Verdict – IntelliZoom Panel Review
If you ask me, you could join them, but don't keep your hope high. Like many users who had an awful experience, it could happen to you as well.
Nevertheless, if you get the grip, IntelliZoom can become a substantial source to earn extra money. Moreover, you also get to try new websites and apps that will enhance your UX testing skills.
READ NEXT