When you click the links and ads on this blog, it helps me to pay the bills & keep this site free for you. Thanks for supporting me! For more info, read the Disclosure page.
Which one is better – Slidejoy vs S'more
Both Slidejoy and S'more are well-known apps when it comes to earning rewards from smartphone screen locks. But which one outplays the other?
S'more is the winner here as they have a low minimum payout with a better reward at that price. Moreover, they credit guaranteed daily points irrespective of whether you engage with the app or not. On other hand, Slidejoy is available in more countries while S'more is restricted to the US only.
Now, to reach this conclusion, I have compared both the apps on different factors that made the picture quite clear.
So, what are those comparison factors I'm talking about? Read the post till the end to find out.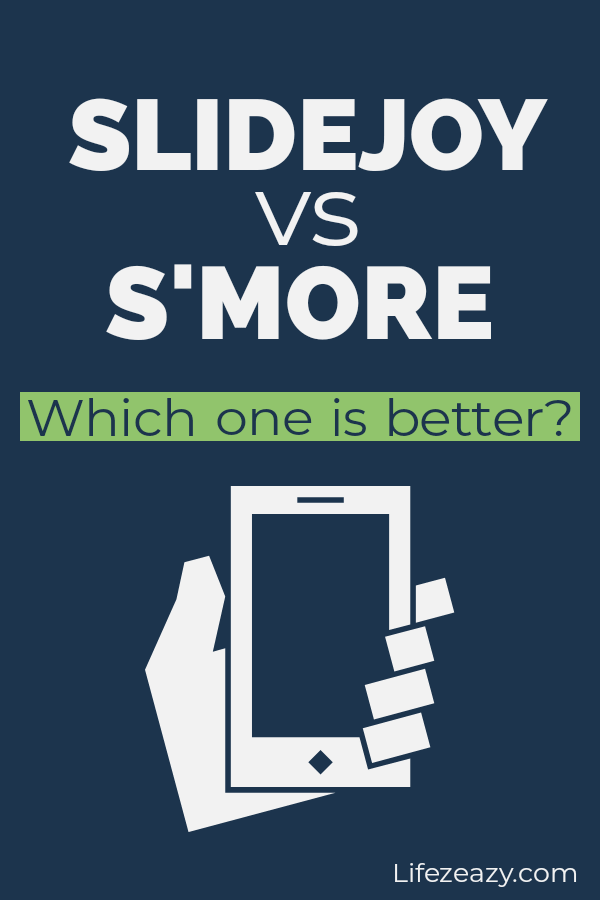 Slidejoy Vs. S'more 2021 – The Comparison
Comparison 1: How Does The App Work?
Slidejoy
SlideJoy is a screen lock-based earning app that gives you a chance to earn mobile top-ups and gift cards for viewing ads.
When you install this app, you will notice personalized ads & trending news are being displayed on your screen lock.
Based on your activity, each day your account will be credited with carats where 1,000 carats is equal to $1. You can also play games & complete offers to earn more carats but the main focus put here is on the screen lock ads.
Once you reach the minimum points, you can redeem them for the preferred rewards.
S'more
S'more also works on the same principle where you earn points for viewing ads on your screen lock.
However, they also offer a couple more options to earn points besides viewing ads which makes them a slightly different app.
Whether you interact with the app or not, each day your account will be credited with a few fixed points that can be redeemed once you reach the threshold amount.
Please note that you need to install S'more on your device for at least 10 days & earn 150 points before cashing out for the first time. Each point is equal to $0.01.
Comparison 2: Which Countries Can Access The Apps?
Slidejoy
They are available in most European countries, India, the US, Canada, and Brazil.
However, you may have a different experience based on your demographics.
For example, being from India, I have access to only fewer gift cards whereas US users have more options.
S'more
S'more is only available to US users which means you can't access them if you belong to a different country.
Winner: Slidejoy
No doubt, Slidejoy has better availability as they are accessible to more countries besides the US .
Comparison 3: How Many Options Do They Provide To Earn Cash/Rewards?
Slidejoy
Besides earning from displaying ads on your screen lock, you can also earn carats by completing offers in Slidejoy Pop.
Here you can find ad viewing offers, play games, install apps, & much more.
S'more
They offer the following earning options.
View Screen lock ads – Receive 10 points ($0.10) per day irrespective of whether you interact with the app or not.
Watch Videos – Watching two videos will credit one point ($0.01).
Refer Friends – Receive 25 points ($0.25) per referral.
Download Apps – Earn 5 points ($0.05) per download and you can earn up to 25 points ($0.25) per day. This means you have a limitation of downloading five apps daily.
Shop & Earn – If you choose to shop via the sponsored sites on S'more, you can earn up to 10 points ($0.10) per purchase.
Winner: S'more
Both of them provide ample opportunities to earn carats besides screen lock ads. However, I think S'more wins this section just because they have an interactive referral program.
Comparison 4: Which App Has a Better Minimum Payout?
Slidejoy
After going through all the rewards, I found that the Amazon gift cards have the minimum payout.
For collecting 2,100 carats, you can redeem a $2 Amazon gift card. If you could wait a little more, you can even cash out a $5 Amazon gift card for 5,290 carats.
Besides Amazon, most of the gift vouchers from different companies like Walmart, eBay have a minimum payout of 5,290 carats.
For Top-ups, you need to at least earn 11,235 carats for a $10 mobile top-up. Please note that all the minimum points may change as per the demographics.
S'more
S'more has a minimum payout of only 300 points that can be used to redeem for a $3 Amazon gift card.
If you want to go further, you can also withdraw Amazon cards worth $5 & $10 for 500 and 1,000 points.
The rest of the gift cards from eBay, Walmart, Google Play credits have an average minimum payout of 500 points.
Winner: S'more
There is no doubt S'more has a way less requirement than Slidejoy for redeeming gift cards. So, this section clearly goes to S'more.
Comparison 5: Which App Has The Better Earning Potential?
Slidejoy
The earning potential is ok but not the best. Earlier it used to be good but now, the daily carats have been reduced considerably.
As of now, it has been seen that you could earn 10 to 60 carats per day (depending on your demographics) if you fairly use your smartphone throughout the day. This estimates to $0.01 to $0.06 on average.
If we do a little calculation, you can reach the minimum payout of 2,100 carats in 210 days when you're getting 10 carats/day while it takes 35 days in the case of 60 carats/day.
However, you can also complete offers in Slidejoy pop to reach the minimum payout as fast as quickly.
S'more
You will receive a guaranteed 10 points daily irrespective of how much you engage with the app. Though the points are less compared to the daily carats of Slidejoy, S'more still leaps further because of bonuses and other earning options.
By just installing, verifying your email address & completing your profile details, you can straightaway earn 105 points as a bonus.
Here is a quick breakdown.
50 points for installing the app
10 points for verifying the email address
45 points for completing the profile details
With other earning options like videos, apps, referrals, shopping, you can pull out some more points daily.
Winner: S'more
I will give this one to S'more because not only do they offer multiple ways to collect points just like Slidejoy, but they also have a good referral program. Moreover, with a minimum payout of only 300 points, you don't have to wait for too long to cash out gift cards, which is basically every user want.
Comparison 6: Which Operating System Do These Apps Support?
Slidejoy
Slidejoy only works on Android devices. So, if you have an iPhone, this isn't the app for you.
S'more
S'more also run on Android devices which means there is no room for iPhone users.
Winner: Tie
Both the apps only run on Android devices so it is a tie for me.
What's My Pick? – Slidejoy Vs S'more 2021
Well, it depends on certain circumstances. If you're a non-US user, you can't use S'more which means Slidejoy is the only option you got. But if you belong to the US, S'more is the right app to install on your device because of its minimum payout requirement.
Though Slidejoy credits more daily points, it doesn't make much difference as the minimum payout between both of them has a huge gap.
For example, it will take 35 days to redeem a $2 Amazon gift card on Slidejoy if you're getting 60 carats per day. (minimum payout is 2,100 carats). However, S'more only takes 30 days to redeem a $3 Amazon gift card in case of 10 points per day. (minimum payout is 300 points).
As you can see, even after getting fewer points you can still earn better & faster on S'more just because the minimum payout is low and the gift card value is more. Though you can reach the payout much more quickly if you indulge in other offers, still, a less threshold amount gives more convenience to the user.
Although I did suggest you install both of them to get the maximum benefit if you're comfortable with ads on your screen lock (of course, if you're eligible to use S'more).
My Favorite Apps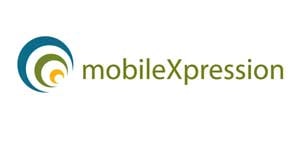 This app will pay you to do nothing. Just by installing and letting it learn about your online habits, you can earn AMAZING gift cards. The longer you leave it running, the more gifts you'll receive.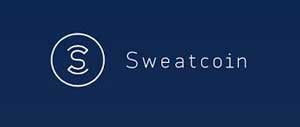 You can earn exciting rewards simply by walking. Install this app on your smartphone and start walking or running to earn rewards.
Read Next: